Top Picks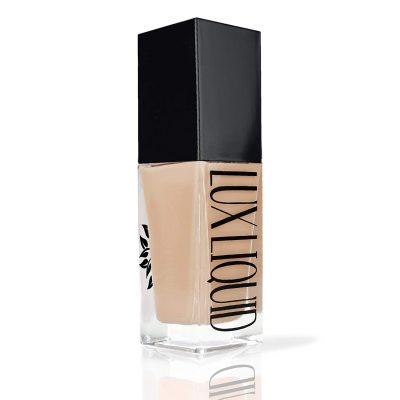 BaeBlu Organic LUX Liquid Foundation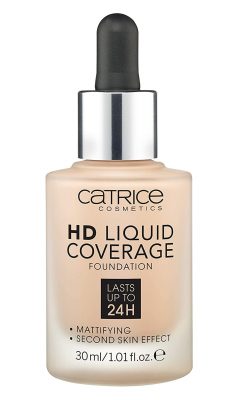 Catrice HD Coverage Liquid Foundation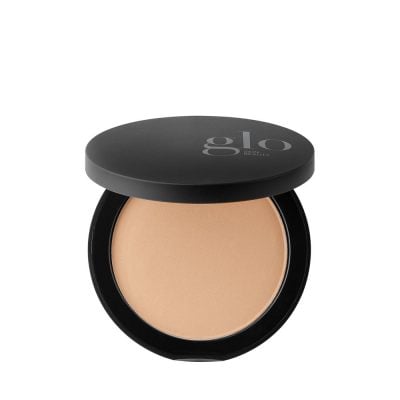 GLO Skin Beauty Pressed Foundation
Previous
Next
Foundation is an integral part of any beauty routine. It can be the base for your dramatic night out on the town look or act as a light skin covering for when you want a more casual vibe. Some foundations can even help protect your skin from the sun!
But what if you don't want to spend every day applying a product to your face that is full of harsh and potentially skin harming chemicals? Thankfully, the answer to that dilemma comes in the form of an available and ever-growing category: natural and organic foundations. These products can be used on a daily basis, and instead of hurting your skin over time, they heal it!
When you first make the commitment to buying a natural or organic foundation, it may seem like a difficult task knowing what to look for. Fortunately, we're here to help you out. We've scoured the internet to find the best clean beauty foundation brands out there and compiled them into a handy list for you to reference. Read on for our top 10 natural and organic foundations of 2020.
Why Use Natural and Organic Foundations?
Natural and organic foundations have a number of benefits that go beyond just evening out your skin for a fresh-faced look. Many of these products have carefully selected, plant-based ingredients that can do everything from soothing dry skin to providing protection from the sun.
Additionally, these natural and organic products are more likely to be produced with the environment in mind, using sustainable methods. If you're looking to do your part in battling climate change, switching to a natural or organic foundation is a great first step.

The Difference Between Natural and Organic
It may surprise you to find that the labels "natural" and "organic" are some of the least regulated claims in the cosmetic industry. There is almost no government oversight for the word "natural," but there is some regulation done by the USDA for the term "organic."
As a general rule, "natural" is typically used to refer to products that have a significant percentage of plant-based ingredients included in them or products that have a minimal amount of synthetics. However, natural products might still be produced using chemical processes or have things such as preservatives added.
Organic products are comprised of ingredients that are entirely grown without use of pesticides, fertilizers, or chemicals and chemical processes. There are different labeling specifications companies must follow based on the exact content of organic ingredients in the product. Guidelines on these specifications can be found on the USDA's factsheet.
When selecting a natural or organic product, be sure to research the companies and check out the ingredients list to be sure you know what you're getting. Some companies practice "greenwashing," which is the arbitrary use of the label "natural" on their products (also natural imaging and neutral colors) in the hopes that it will appeal more to consumers. You can read more about greenwashing below.
What to Look For
There are a number of factors involved in selecting a foundation that determines if it's the right one for you. Before we get to our list, we've included a breakdown of what is most helpful to look out for in each foundation.
Foundation Type
Liquid Foundation: Typically comes in a bottle or tube. Liquid foundation can have either a lightweight texture or a thicker, heavy texture. The great thing about liquid foundation is you can apply more layers if you are looking for more coverage. You can also blend two different shades together to customize the color to your exact skin tone. Our best overall foundation is a liquid foundation.
Powder Foundation: Powder foundation is great for touch-ups or on-the-go application. It usually comes in a small compact so you can easily carry it around with you. Though if you have dry skin, be wary of applying too much, as powder foundation can dry your skin out even more.
Cream Foundation: If you're looking for a more moisturizing foundation to work with your skin, cream foundation is usually the way to go. The texture is usually thicker than a liquid foundation, but it does provide more coverage. From our list, Honest Beauty Everything is our favorite cream foundation.
Mineral Foundation: Mineral foundation is made out of crushed minerals pulled directly from the Earth. Usually found in a loose powder form, mineral makeup is great for those with sensitive skin, as it provides good coverage without being too irritating.
Available Shades
The amount of shades available is also a good indicator of whether a brand is right for you or not. Some foundations offer up to 23 shades, like Catrice's HD Coverage foundation. Others only offer shades in the single digits, like Harvest Natural, which only offers six.
It's important to pick a shade of foundation that is as close to your natural skin tone as possible; finding a brand that can provide you with the proper color is vital. We'll be discussing more about exactly how you should find the right foundation for your skin type later, but for now, let's head straight into our list!
Ingredients
When selecting a natural or organic foundation, it's important to make sure the ingredients won't harm your skin. Remember, just because it says natural or organic on the label doesn't mean it is the best choice for you.
Look for things such as aloe vera, vitamin E, and nature-based materials such as chamomile and minerals. Try to avoid preservatives, artificial colorings and fragrances, and parabens.
A Full Guide to Natural and Organic Foundation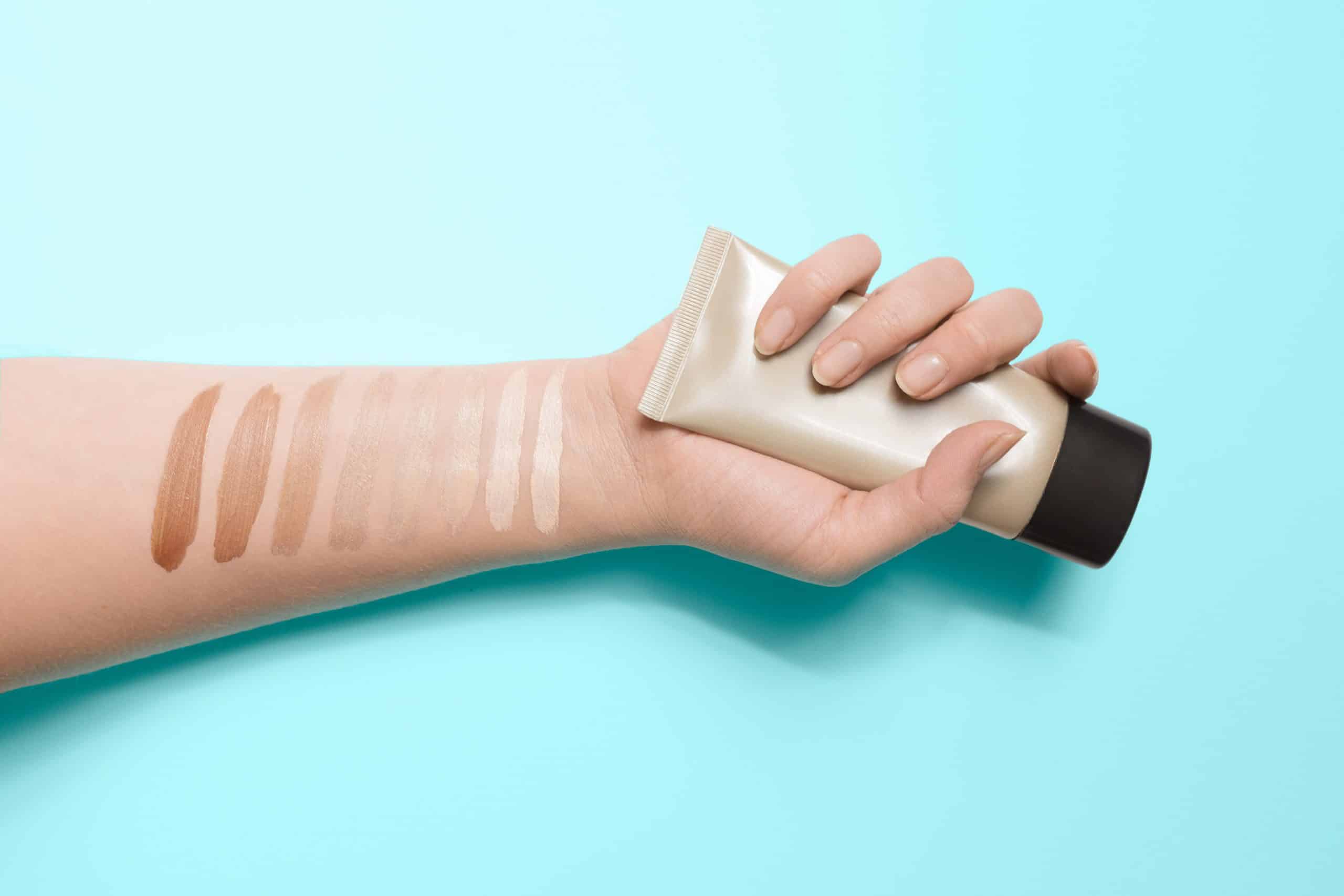 Still have questions about choosing a natural or organic foundation? Want to know how to determine your skin tone? Our full buyer's guide will tell you all that and more to help you find the perfect foundation.
Are Clean Products Really Better?
While "clean beauty" may feel like just another beauty buzzword or trend, it's easy to see why so many people are starting to choose natural and organic products over traditionally-made cosmetics.
Clean products are more skin-friendly; they have ingredients that heal and nourish the skin instead of compromising your skin's integrity over time, leading to early aging and pronounced wrinkles. Choosing these products also reduces your exposure to chemicals that have been known to affect hormones or become potentially cancer-causing with prolonged use.

The Impact of Greenwashing
Many companies attempt to greenwash their products by adding the term "natural" to their labels, despite the product still containing chemicals or other artificial ingredients; consumers are then tricked into buying these products thinking they are something they're not.
This leads to public confusion over natural and organic products, and continued environmental impact as people purchase "natural" products that are produced using less-than-sustainable business practices.
As we mentioned earlier, try to always research companies in advance and examine the ingredients list before buying a natural or organic product to be certain about the legitimacy of their labels. You can also refer back to our top 10 list to find some of the brands we recommend.
Benefits from Clean Beauty
Even though buying a natural or organic foundation is just one small action, it can have long term effects on both you and the environment.
Natural and organic products are usually gentler on your delicate facial skin than other foundations. They are also more likely to contain things such as aloe vera, vitamin E, and essential oils, all of which go a long way towards healing damaged skin and keeping it soft. A lack of artificial and synthetic fragrances also means fewer potential irritants for sensitive skin.
Organic products, and some natural products, depending on the brand, are typically produced using environmentally friendly ingredients and sustainable farming practices. Supporting companies with these practices allows them to grow and continue producing products that benefit both you and the planet. There are also plenty of earth-friendly options beyond organic and natural foundations: you can also consider a natural face wash, moisturizer, or body lotion.

Finding the Right Foundation for You
So, let's say you just found the perfect brand using our list. How do you know what color to get? You want to pick a foundation that is as close to your natural skin color as possible, or you risk walking around with your face a few shades different from the rest of your body.
Fortunately, all you have to do to find the best foundation color for you is determine what your skin tone and undertones are.
Your Skin Tone
The three basic skin tones, also known as complexions, range from light, to medium, to dark, with small steps in between. Below, we have listed the different types of complexions (based on the Fitzpatrick Skin Type test) so you can decide which one you fit the most.
Type 1: Light skin, usually burns and never tans. People with this type have light red or blonde hair and light grey, green, or blue eyes.
Type 2: Fair skin, sometimes burns, sometimes tans. Usually accompanied by blonde hair and blue, grey, or green eyes.
Type 3: Medium skin. May burn, but often tans well. Hair color is dark blonde or light brown and eye color is hazel or light brown.
Type 4: Olive or light brown skin. Rarely burns, tans well. People with this complexion have dark brown eyes and hair.
Type 5: Dark brown skin. Almost never burns, tans very well. Both eye and hair color are dark brown to black.
Type 6: The deepest brown or black-brown skin. Never burns and always tans well. Eye color ranges from dark brown to black and hair color is black.
Undertones
Undertones can be either warm, cool, or neutral. There are a couple of tests you can try out at home to determine what your exact undertone is.
Vein Test: To perform this test, make sure you have a clear view of your forearms. Stand in natural lighting and look down at your arm. You should be able to see your veins. If your veins appear blue or purple, it is likely you have a cool undertone. If they appear green or olive-colored, you have a warmer undertone. If they are a blue-green color your undertone is neutral.
Jewelry Test: Silver and gold jewelry flatter different undertones. If silver is more your thing, you have cooler undertones. If gold makes your skin pop, you're working with warm undertones. If you're lucky enough to look fantastic in both, you probably have a neutral skin tone.
Skin Type
The type of skin you have also goes a long way towards finding the right foundation. You want something that is going to work with your skin's health and not be too irritating or cause long term skin issues.
Normal Skin: This type of skin isn't too oily or too dry. You rarely have sensitivity to products, and your complexion is all over pretty even.
Dry Skin: If you have dry skin you will usually have an all-over redness or roughness. This can also be accompanied by almost no visible pores and less elasticity of the skin.
Oily Skin: Oily skin tends to be shiny. You usually have larger pores with this skin type, and are more prone to both blackheads and breakouts.
Combination Skin: This is a combination of both oily and dry skin occurring in different areas of the face. You might also have a shiny complexion or overly dilated pores.
Sensitive Skin: Sensitive skin is easily irritated. It can feel like burning, itchiness, or look red or dry very quickly when it comes into contact with certain products like fragrances or synthetic compounds.
Pro Tips
If you notice a grey undertone when you're wearing foundation, it probably isn't the right shade for you. The grey color is caused by your foundation not properly complementing your undertones. Look back at our steps for finding the right foundation to help with this.
Once you know what your skin complexion and undertones are, you can factor this into your makeup choices. Your eyeliner, eyeshadow, lipstick, and even hair dye can all be customized to work with your skin for a perfectly flattering style. This guide of makeup colors can get you started. Looking to improve the look of your under-eyes? Check out this guide on our favorite natural and organic eye creams.
Once you've completed these tests and found your skin type, head back up to our list to select a foundation.
Concealer and Foundation
Some people think that concealer and foundation are the same thing, but they are in fact two different products with different purposes. Foundation is to even out your overall skin tone and hide any blemishes or imperfections. Concealer is applied on problem areas like dark undereye circles or to add more coverage to blemishes. You can wear either on your skin separately.
Recommended Use
If you have both foundation and concealer but aren't sure how to use them, don't worry. Read these basic steps we put together to get an idea of how to properly apply your products.
First, wash your face, dry it thoroughly, and apply a good moisturizer.
The next step is to apply foundation. You want to apply it to large areas first, like your cheeks, and then dab it on small spaces such as the chin and forehead.
Blend your foundation in the outward direction of your facial hair growth. This is to give it a more natural look.
After you have blended your foundation, go back and cover your problem areas with concealer. This can include any dark spots or underneath your eyes.
Blend the concealer into your foundation and optionally follow up with a powder foundation or setting spray to hold it all in place.
While concealer is typically applied after foundation, if you are after heavy blemish or dark spot coverage, it is ok to apply the concealer and blend it first before applying your foundation.
Foundation that You and Your Skin Will Love
The journey to purchasing a natural or organic foundation may be a long one, but it's not impossible. Simply do your research on clean beauty brands, the ingredients you want to have in a foundation, and have a good understanding of your overall complexion, and you will be well on your way to making the best beauty purchase of your life!
We hope this list has helped to inform you about the best natural and organic foundations, and that you will be able to find a product both you and your skin can fall in love with.