Top Picks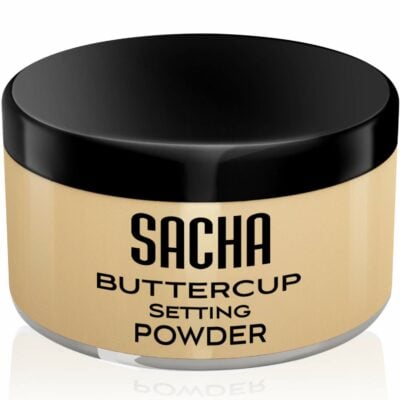 Sacha Buttercup Setting Powder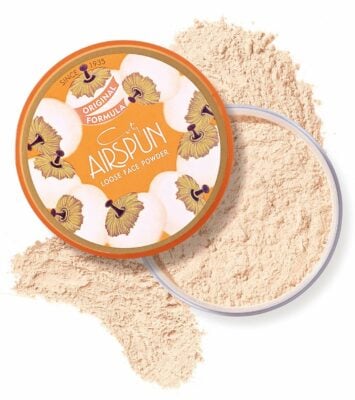 Coty Airspun Loose Face Powder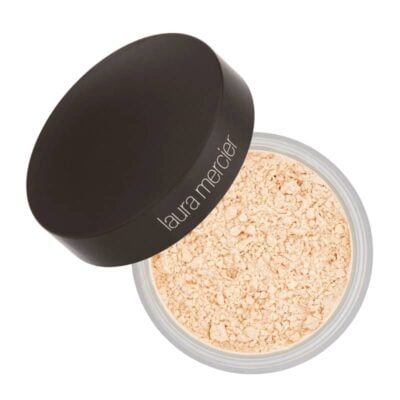 Laura Mercier Translucent Loose Setting Powder
Previous
Next
Translucent powders are a trusted staple. They set, mattify, and blur the skin without ever altering its color, taking the guessing game out of color matching. But unfortunately, not every translucent powder is a winner. Some make you look ghostly in photos, and others aren't as translucent as promised!
We don't like settling for anything less than perfect when it comes to our setting powder, which is why we've selected and reviewed the best translucent powders for every skin type and makeup style.
What Makes a Great Translucent Powder?
The main reason why you need translucent powder in your arsenal is to set cream makeup, which prevents it from smudging and amps up its longevity. If you want to go truly hardcore, you can even try "baking" your makeup with translucent powder, which is a more intense setting technique.
Translucent powders also take away shine from oily skin. They often have a slight diffusing effect that makes the skin appear smoother. The most important feature? They're colorless, so one translucent powder can be used across a wide range of skin tones without altering the color of makeup below.
These are the features we kept in mind when deciding which translucent powders deserve our recommendation.
Actually Translucent
For a powder to truly count as translucent, it has to be invisible on the skin without changing the coverage or color of your foundation. They don't add coverage, although they can be tinted to blend better into deeper skin tones. We'll mention how many shades each powder is available in, although this time around, having a small shade range isn't a bad thing.
Increases Longevity
A translucent powder needs to lock makeup in place and ensure that it doesn't move all-day-long. We don't discuss longevity in our reviews in detail because it's a baseline feature.  If it doesn't, we don't recommend it, period.
Nice Texture
While the right finish for a translucent powder totally depends on your preferences (if you're not sure, we can help you decide base on your skin type), texture is a different issue. We looked for powders that don't highlight any texture issues in the skin, even if they're applied with a heavier hand.
Diffuses Imperfections
One of the major bonuses of a translucent powder is that it acts like a post-foundation primer, helping to blur the appearance of pores, fine lines, and other small imperfections. This effect is usually achieved with silica, a naturally-occurring compound with a reflective quality, which perfects the skin but unfortunately can also have flashback.
Minimal Flashback
No one wants a flashback Mary situation. If you're not familiar, it's when your makeup looks flawless up until the point someone takes a photo with flash, and then you look totally ghostly.
This happens when a powder is made with reflective minerals, which are often added for a photo finish effect. We'll let you know exactly how each powder we've selected holds up against flash photography.
Great Value
An amazing translucent powder that truly disappears into the skin can be worth its weight in gold. Thankfully, it turns out that a lot of amazing translucent powders do that, and more, without costing too much!
We've selected a range of translucent powders that offer excellent value, and we also point out how much product you get in each jar so you can figure out the true price per ounce.
With all the key requirements in mind, let's see which translucent powders measured up!
Top 10 Best Translucent Powders 2020
Your Translucent Powder Guide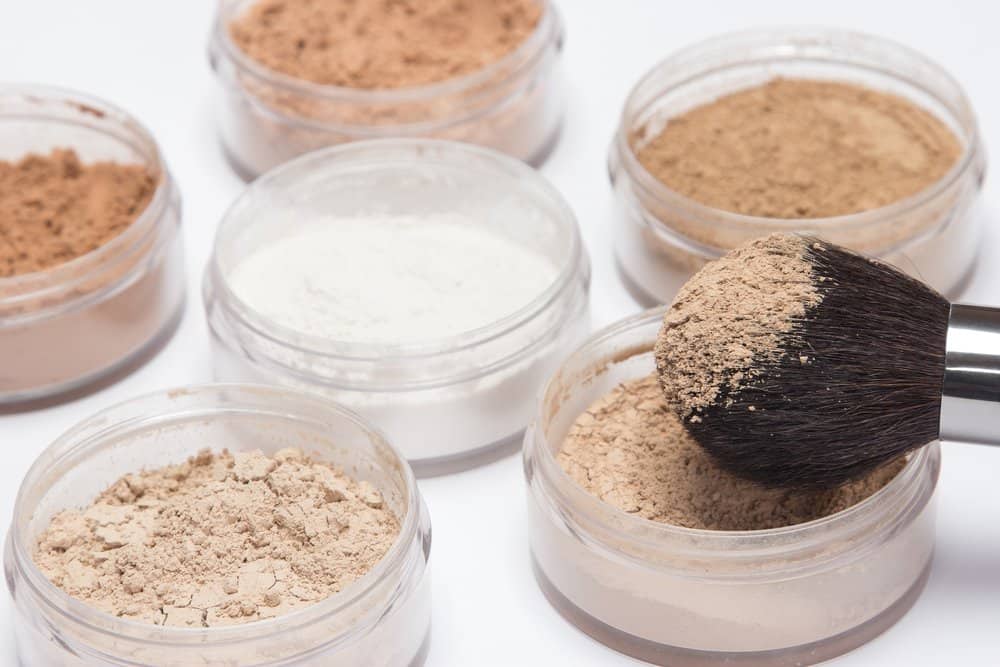 It turns out that translucent powders are a little more complicated than they seem! That's why we put together this guide to selecting the right one for you. We also added a few sections that'll help you understand if translucent powder is right for you!

Choose Your Powder by Skin Type
Your skin type is the biggest factor that influences how each powder will make you look. Read through to figure out your skin type and the best corresponding translucent powders.
Translucent Powder for Oily Skin
Translucent powders are almost always made with oily skin in mind, so you won't have a problem finding a good one for you! As a quick refresher, oily skin produces a lot of oil throughout the day.
Because of this, mattifying translucent powders are the best choice for keeping the skin smooth and shine-free.They absorb oils throughout the day and prevent makeup from fading or breaking down. When used in combination with a face wash made specifically for oily skin, they'll keep your skin beautiful and healthy.
For a totally matte complexion, the Mehron Setting Powder does the best job, although for day-to-day looks a demi-matte powder usually looks softer, in which case the Sacha Buttercup Setting Powder would be a better choice.
Translucent Powder for Dry Skin
Those with dry skin usually have the hardest time finding a translucent powder. If you're not sure if your skin is dry, here is how to tell: your skin doesn't get shiny or oily throughout the day and your pores are quite small. You might be prone to dehydration (i.e. lack of water in the skin), which manifests as flakiness or dry texture, although it's not a sure sign of dryness.
Since translucent powders are usually made to set down foundation and take away shine, they can make dry skin look even drier. However, some companies manage to make powders with a more reflective finish that doesn't make dry skin look too dry.
The L'Oreal Paris Hydra Perfecte Loose Powder is especially good for the job, although the e.l.f. Cosmetics High Definition Powder is not a bad choice either.
Don't forget to keep your skin looking and feeling good with a facial moisturizer made specifically for dry skin, too.
Translucent Powder for Combination and Normal Skin
Having combination or normal skin can be tricky since you're sort of in the middle. Your skin might have conflicting needs, with oily areas like the T-zone requiring more oil-control while dry areas like the cheeks or under the eyes requiring a powder that can make the skin look smooth without drying it out.
Powders with a natural finish like Laura Mercier Translucent Setting Powder are easiest to use all over the face, but you can also be strategic by using a more mattifying powder only over your oily areas.
Translucent Powder for Sensitive Skin
Those with sensitive skin have to consider more than just the finish when selected a translucent powder. Sensitive skin is also considered "reactive," which means that it can become red or irritated very easily. It can occur with any skin type, and can sometimes be the result of a skin condition like eczema or rosacea.
The key when choosing a powder for sensitive skin is to avoid potential irritants. There are myths about ingredients like talc causing sensitivity, although in reality the mostly likely irritants are fragrances. That's why we made sure to include a lot of fragrance-free powders on our list.
If you do have sensitive skin, be sure the foundation you use is skin-safe as well.
Is Translucent Powder the Same as Setting Powder?
A setting powder is any powder that can be used to dry down and lock foundation into place, so it can be tinted or translucent, loose or pressed. Not all translucent powders are advertised as setting powders, but they all do the trick.
Is Translucent Powder Better Than Tinted Powder?
Translucent powders are effectively colorless, so they save the hassle of having to color-match. On the other hand, tinted powders are more pigmented, so it's important that they match your skin tone. They will increase the coverage of your foundation which will also make your skin look more made-up. Each one has its own benefits. Pick the one that'll work with your makeup style, or try both!
Get Powdered
Some people like to powder their nose lightly while others let their makeup bake. No matter which you are on any given day, a great translucent powder might be important–especially when you want easy, invisible makeup.