Top Picks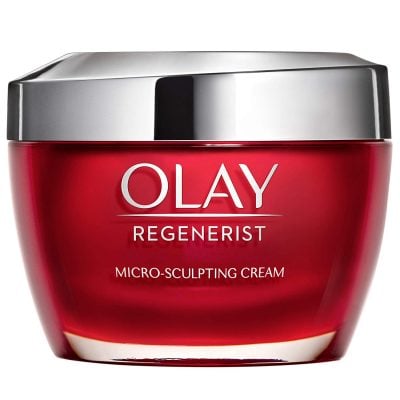 Olay Regenerist Micro-Sculpting Cream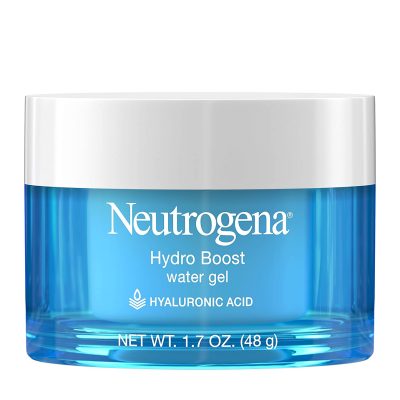 Neutrogena Hydro Boost Gel Cream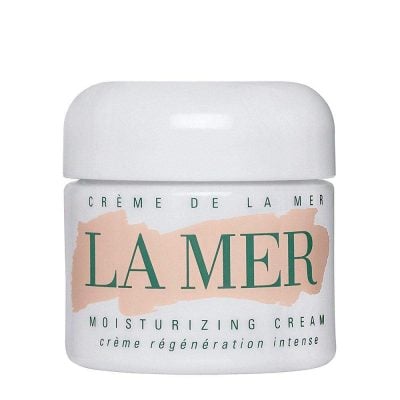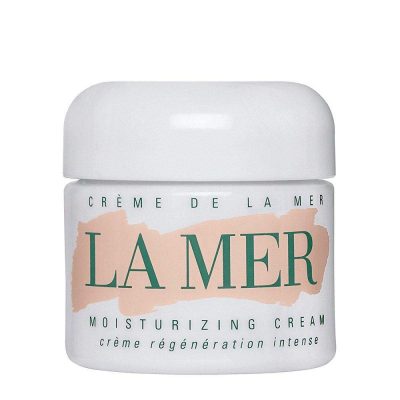 Crème de la Mer Moisturizing Cream
Previous
Next
Face moisturizer is the foundation of any effective skincare routine. That said, picking out the right moisturizer might feel like an impossible task, given the seemingly endless array of face moisturizer brands and products stocked by the average American retailer.
We've simplified the process by compiling a list of our favorite face moisturizers for dry skin. Whether your goal is to age better than Paul Rudd, add an enviable sheen to your skin, or simply to keep your skin healthy and hydrated through the dog days of summer, this article will inform your face moisturizer purchasing decisions.
How to Choose a Daily Face Moisturizer
Before we dive into our top picks for dry skin, let's explore the factors that matter when it comes to choosing the best face moisturizer for your needs.
Your Skin Type
Face moisturizers aren't necessarily one size fits all: it's important to select the appropriate moisturizer for your skin type. Not sure what your skin type is? Check out our detailed guide to skin types below. Oily, acne-prone skin benefits from lighter formulas, but if your skin is dry and sensitive – or if you're dealing with eczema or a similar skin ailment – then you'll get the best results from a rich cream.
Formula Type
Face moisturizers are sold in a variety of formats, including lotions, gels, and creams. The distinction lies largely in the moisturizer's relative viscosity – or, its water content. The bulk of moisturizers on the market are higher viscosity lotions, but you may prefer a thicker cream or gel.
Ingredients
Avoid products containing potential skin irritants like dry alcohols, dyes, or sulfates. Keep an eye out for humectants – the best moisturizers boast plenty of these skin-friendly, hydrating ingredients. Examples include hyaluronic acid, glycerin, and aloe vera. You may want to go with fragrance-free moisturizers, as fragrance-related ingredients trigger allergic reactions in some people.
With or Without SPF
Some face moisturizers pull double-duty via the inclusion of sun protection factor (SPF) components. If reducing potential sun damage is important to you, look for a moisturizer with an SPF rating of at least 15.
Now that we've touched on the most crucial factors, let's review the 10 best face moisturizers for dry skin you can find.
Top 10 Best Face Moisturizers for Dry Skin 2021
Guide to Finding the Best Face Moisturizer for Dry Skin
Still have questions on how to find the best moisturizer for dry skin? We've got the answers you need to figure out which moisturizer is right for you.

Do I Have Dry Skin?
Knowing your skin type is an indispensable first step to picking out the best face moisturizer for you. We've focused on dry skin in this article, but how do you know if your skin is dry? Dry skin generally appears dull in complexion and is more susceptible to cracking, itching, and inflammation.  It may also have noticeable texture or even have raised flakes; this can be especially noticeable when you apply foundation or other makeup.
Skin type is determined by several factors, including water retention, sensitivity, and complexion. But keep in mind that skin type is malleable – it's influenced by climate, age, and diet. Skin naturally dries out as you age – a majority of older adults have dry skin.
Different skin types require different skincare routines. If you have dry skin, avoid long baths or showers, and apply moisturizer right after you towel off. Skip gimmicky scented or perfumed soaps and switch to moisturizing cleansers if possible. Launder your clothes with fragrance-free detergent and banish wool from your wardrobe. Itchy? Resist the urge to scratch – use lotion instead.

Do the Ingredients Matter?
In a word, yes. The efficacy of a given face moisturizer rests almost entirely on its composition. Humectants feature in the formulas of most leading moisturizers for good reason – they are moisture magnets that form hydrogen bonds with water molecules, luring water into the top layer of skin cells in the process. Some humectants are man-made, while others exist in nature.
Synthetic Humectants
Urea and glycerin are the synthetic humectants most common in the moisturizers on our list. Urea is a heavy-duty humectant known for hydrating the top layer of the skin and speeding the removal of dead skin cells. Urea is also a sworn enemy of eczema and psoriasis, aiding in the alleviation and prevention of those conditions. This tough-on-dry-skin platform is undoubtedly why Clinique included urea in their Dramatically Different Moisturizing Lotion.
Glycerin is an emollient that traps moisture where we want it – in our skin. In addition to its moisturizing properties, glycerin is also an effective antidote for rough or itchy skin and combats skin irritation, itching, and flaking.
Natural Humectants
Hyaluronic acid is the signature ingredient in many top-of-the-line face moisturizers, including our Gold Medal winner Olay Regenerist Micro-Sculpting Cream. This naturally occurring humectant stimulates moisture retention in skin cells, and also acts in an anti-aging capacity through diminishing the appearance of wrinkles and supporting skin elasticity.
Skin Irritants
Cosmetics brands are increasingly removing fragrances from their face moisturizers or at least offering fragrance-free varieties, due to the allergenic potential of fragrance-related ingredients. Unfortunately, the lack of industry regulations means that even products labeled "fragrance-free" are sometimes just the opposite.
The best option for consumers is to search out face moisturizers that are devoid of any fragrances or additives – a tall task indeed. Luckily, our list of the top ten face moisturizers for dry skin includes at least one item we can guarantee is skin irritant-free – Pura D'Or Organic Moroccan Argan Oil.
Treat Yourself to the Best Face Moisturizers for Dry Skin
Just because you have dry skin doesn't mean you can't also have radiant, healthy, luminous skin. With the right moisturizer, the skin of your dreams can be in your reach. Hopefully, our list will help you identify the perfect face moisturizer for your skincare needs. But really, why stop at just one? Treat yourself. Even to La Mer.