Top Picks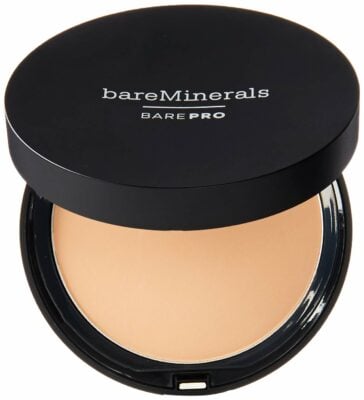 bareMinerals Barepro Performance Wear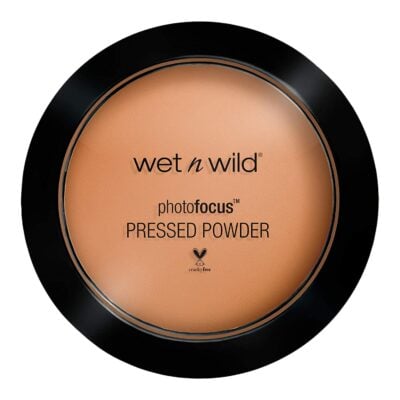 wet n wild Photo Focus Pressed Powder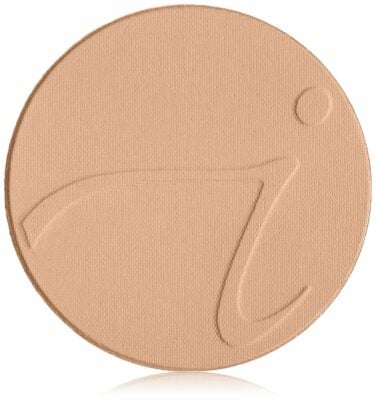 Jane Iredale PurePressed Base
Previous
Next
For most makeup enthusiasts, choosing the right foundation is both essential and extremely difficult. It's the base layer that helps make your skin look flawless, so your look, whether subtle or dramatic, can shine. As it's the makeup layer closest to your skin, it needs to have a great texture and natural-looking color.
In our guide, we'll walk you through our top picks for powder foundations and help you find the one that's right for you.
Factors to Consider When Buying a Powder Foundation
Before we dive into our product reviews, here's everything you need to know to pick the best powder foundation for your needs.
Powder vs. Liquid Foundation
When you think of foundation, the first thing that comes to mind is probably a liquid. However, there are plenty of good powder options worth considering, too.
Liquid
Liquid foundation tends to go on a little thicker and gives more substantial coverage. It soaks into your skin rather than staying on the surface. This makes it great for layering with concealer and finishing with powder to cover any imperfections completely.
Powder
Powder can even out your imperfections without being as dense. While some powders are considered full-coverage, they tend to be sheerer than liquids. You can build up coverage gradually and let more of your natural tone shine through.
Powder is typically more like a veil, whereas liquid is more like a mask. But that doesn't mean you can't get adequate coverage from a powder foundation. We have some application recommendations later in the article that can help you best use powder foundation to make sure you get the level of coverage you're looking for in a foundation.
Finish
Even though powder may seem like a natural choice for oily skin, people with almost any skin type can find a powder foundation with a finish to suit their unique needs. In short, matte powder is better for oily skin, and dewy-finish powders usually work better on drier skin.
Our product reviews cover the full spectrum of finishes, including:
Matte
Demi-matte
Dewy
Semi-dewy
We have a full breakdown for matching powders to your skin type in our complete buying guide.
Shades
Just like with liquid foundation, choosing a shade that closely matches your natural skin color is one of the most important steps to good coverage. Some foundations go the extra mile and match the tone of your skin as well. Not only do they match how light or dark your skin is, but the temperature.
Is your skin warm or yellow-toned? Or is it cooler, with a pink tone? Many of the products on our list offer multiple shade choices, and we always specify when that's the case. In fact, when rating products, we take into account how many available shades there are. More subtle variations in shade mean that you're more likely to find one that suits you.
Now that you know a little bit about choosing powder foundations, we'll show you ten that are worth your time.
Getting the Most Out of Your Powder Foundation
No matter whether you opt for a pricier powder foundation or a budget option, you want to get the best possible experience. We put on makeup to look and feel good, so make the most of it.

Choosing a Powder for Your Skin Type
The first step is to make sure the powder you choose is a good match for your skin type.
Oily
Matte finish powder tends to be better for controlling oil, so many people with oily or combination skin may find that powder keeps their skin looking fresher for longer. A long-wearing matte powder can keep shine away for hours.
Dry
Dewy-finish powders have creamier textures and added moisturizers that work better with dry skin. This prevents chalky and flaky textures that those with dry skin can experience, even with some liquid foundations.
Mature
A powder foundation that offers smooth, full-coverage to glide over fine lines is best for mature skin. Choosing something more moisturizing will also help keep your skin from looking chalky, which can enhance the look of wrinkles.
Applicator Tools for Powder Foundation
There are a few things to consider even after you've chosen the right powder foundation for you from our product review list. We want to make sure you use it the right way.
Some powder foundations will come with a tiny brush or an applicator sponge. Many come with nothing. Either way, you probably want to invest in a good brush or sponge to achieve the best application.
Here are the best ways to use both sponges and brushes with your powder. Either one can work, depending on what effect you're looking for. Just don't use your fingers. Not only with this deposit bacteria and oils on your face, your fingers just don't blend powder well.
Brushes
Brushes can vary greatly. Foundation brushes tend to be tighter and flat on top. This allows them to be used with both liquid and powder foundations. It makes for a thicker coverage, depositing more product on a smaller area. For a lighter application, you could use a traditional choose one of the best traditional kabuki brushes, with a full, rounded head. This kind of brush helps spread a soft and even dusting of powder across your face, without streaks.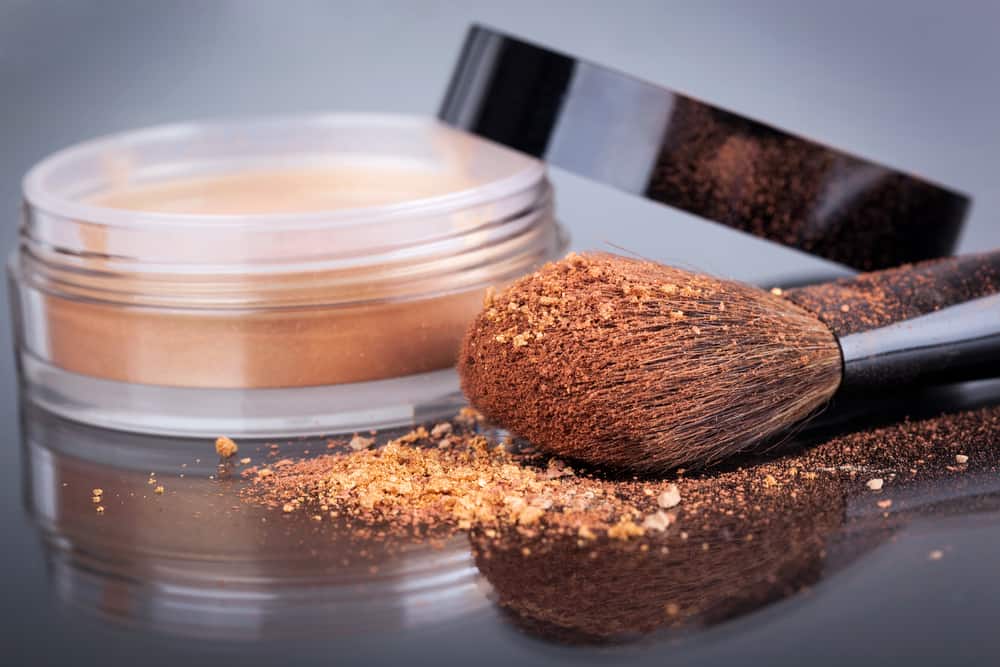 Sponges
Using a sponge, or more accurately, a beauty blender can work with most powder foundations. A sponge will give you more coverage than a brush typically can. If you feel like your powder goes on too dry or cakey, a slightly damp beauty blender can help give you a smoother application.
You can use a sponge to layer up powder in areas that need more coverage, and gently blend them to look more natural.

Application Techniques
Whether you choose a sponge or a brush, there are a couple of ways to apply your powder foundation for maximum impact. Here are some suggestions for how to combine it with other makeup to give you your best look.
For a Soft Natural Glow
If you want a barely-there makeup look, you should apply your powder with a brush. You can prepare the skin with concealer first if you have any serious color correction to do. A light top-layer of powder evens everything out, then. Adding a cream blush on top will keep your skin from looking too dry and will give a slightly dewy finish to your cheeks.
You can also add a touch of mascara to make your eyes pop if you want. This is a simple 5-minute routine that will leave you glowing.
For Subtle Contour
You can use a powder foundation to help create a subtle highlight/contour look. Apply a liquid foundation in a shade that matches you well. Then use a powder foundation one to two shades lighter and dust it on the key spots you want to pop, like your cheekbones. A powder with some shimmer adds just that extra bit of oomph in this situation.
For a Flawless Finish
If you're looking to turn heads with a bold look, you can utilize your powder foundation. Start by priming your skin with a water-based primer. Depending on whether you have blemished skin or discoloration, you may add some concealer into the mix. Use a light liquid foundation to cover your whole face, and then top with powder foundation to seal everything with a matte finish. On that smooth and perfect canvas, you can build any dramatic eye or lip look you want.
Final Thoughts
At the end of the day, powder foundations are very versatile. No matter your skin type or makeup preferences, you can find one to work into your routine. They're fast, fun, and easy to use. We hope that our list has encouraged you to take the plunge with powder foundation, or if you're a veteran powder-user, maybe we've helped you find a new favorite.