Top Picks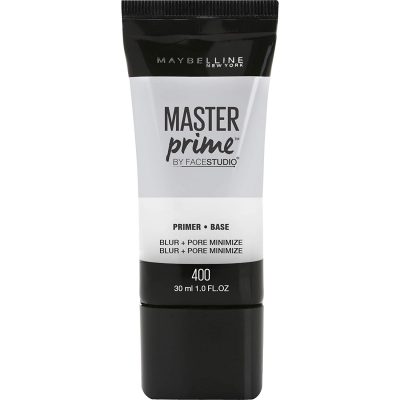 Maybelline Master Prime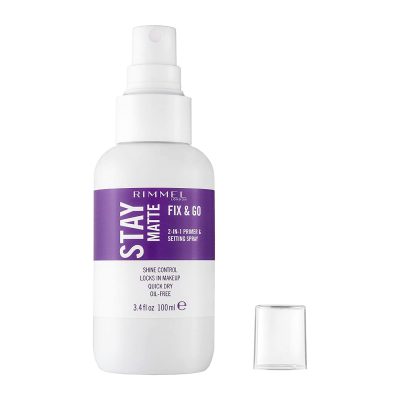 Rimmel Stay Matte Fix & Go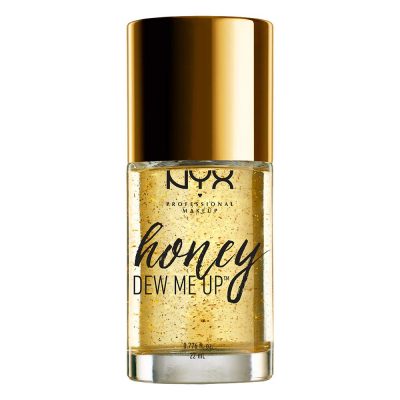 NYX Professional Makeup Honey Dew Me Up
Previous
Next
The key to having skin that looks airbrushed and flawless is using the right type of primer. A primer will smooth your skin, fill in pores and fine lines and help your makeup stay on throughout the entire day. It's the key to having a red-carpet look.
There are different types of primers out there. The two main types that you can choose from include water-based primers and silicone-based primers. Both kinds of primers can achieve similar results; however, water-based primers do not contain much silicone or oil. They tend to be more hydrating in comparison and are more lightweight in texture. These types of primers are highly recommended for those with oily skin.
On the other hand, silicone-based primers contain mostly silicone and many other oils that can do wonders in making your skin feel smoother. However, they may aggravate sensitive skin or skin that's more prone to acne and dry skin conditions. Some people believe silicone-based primers may even trigger breakouts. With that said, there isn't a lot of concrete evidence for this. Silicone-based primers usually give more a dewy finish, which may not be everyone's cup of tea.
If you're looking for a lightweight primer that is suitable for all skin types, go with a water-based one. Make sure that you purchase a water-based foundation for the best results.
How to Choose the Best Water Based Primer
Trying to get a flawless finish with your makeup can take hours of hard work and experience. You'll have a much easier time if you use a water-based primer as a base to hold your foundation and smooth all of the products. Finding the right type of primer, however, is not easy. There are so many different formulas and products on the market.
Many people think that any primer will work for all skin types. This is where they're wrong. The different features of each primer have been carefully crafted to fit a specific skin type and need to give you that airbrushed finish throughout the day. Water-based primers are usually best for those with drier skin types. These primers are known to hydrate and nourish the skin.
While there are many different factors that you should take into account when purchasing a water-based primer, we've highlighted three of the most important ones below.
Formula
Much like with every other makeup product, one of the most important things that you want to do is read the ingredients to see what's in the formula. When it comes to water-based primers, you want to look for products with water as its primary ingredient and lots of essential oils and extracts. The NYX Professional Makeup Hydra Touch Oil Primer, for example, contains sweet almond oil, which can treat dry skin conditions like eczema and psoriasis.
Understanding what ingredient is in each product can also help you make a more informed decision on what to put on your skin. A good primer will do more than just smooth your makeup. It will also hydrate and nourish your skin to improve its overall condition. A good primer can make your skin glow!
Texture
You want to make sure that the primer goes on smooth to give you that airbrushed finish. Ideally, you want to look for something that's weightless, so it'll take less of a toll on your skin throughout the day. A formula that doesn't leave behind any residues will also be easier to build makeup on.
Noteworthy Features
Different products have unique features that are worth paying extra attention to. Some water-based primers have hydrating properties that will nourish dry skin. Other primers may have color-correcting properties that can help conceal uneven skin tones or slight discolorations.
Top 10 Best Water Based Primers 2021
A Complete Guide to Water Based Primers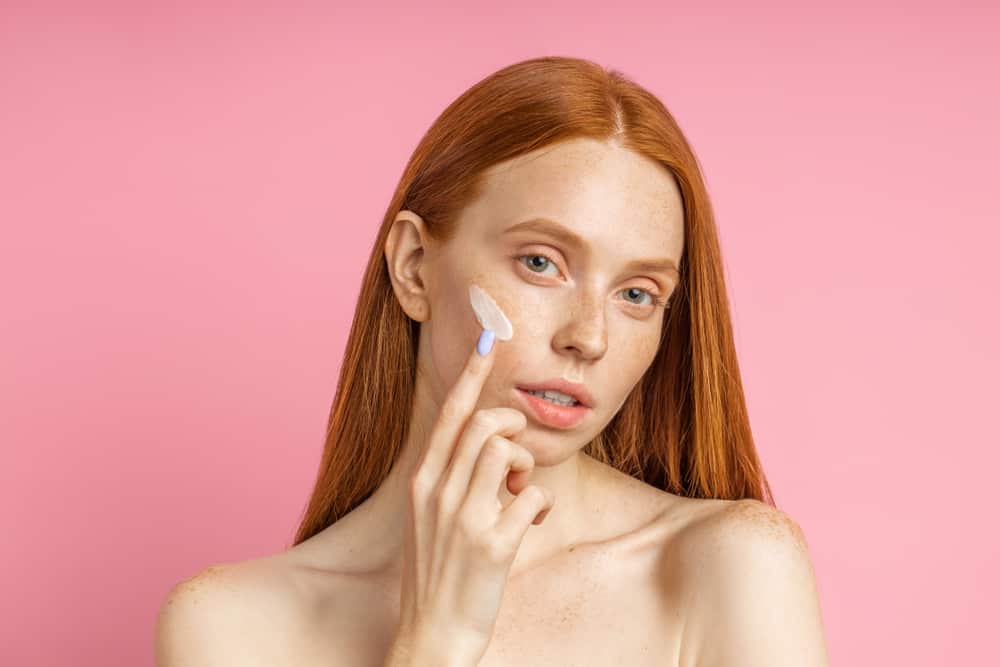 It's not possible to achieve an airbrushed, flawless makeup finish with foundation alone. A primer is an essential product in your makeup kit and will create a flawless canvas for you to work with. A good primer can also blur and hide pores, brighten your skin, fade wrinkles and fine lines, treat acne and dry skin conditions and moisturize and nourish your skin. Some primers can even give your face a little lift without feeling too heavy.
You don't necessarily have to apply primer to your entire face. You can apply it only to areas that need it the most. For example, if you notice that you have some redness on your nose, you can use a primer to correct the color for an even canvas. You can even use a primer to add more glow or to get rid of shine in your T-zone.
This type of product has many uses. Finding the right type of water-based primer, however, can be difficult. You need to know what you're looking for and what your skin needs.
Water vs. Silicone-Based Primer
The two main types of primers out there are water-based and silicone-based. To determine whether a product is water-based or silicone-based, you need to take a look at the ingredient list. In general, water is a product that will be at the top of almost all ingredient lists because water makes the product more spreadable and blendable.
If you're looking for a water-based primer, you want to look for an ingredient list with little to no words ending in -siloxane or -methicone at the top. It's okay if there are some silicone-based products near the end because the primer will still contain more water than silicone.
Benefits of Water-Based Primer
Water-based primers tend to be more lightweight and natural than silicone-based primers. They're less oily and greasy and won't feel like anything on the skin. On top of this, water-based primers tend to be more nourishing and hydrating. They're ideal for those with dry skin or for those who struggle with dry skin conditions, like eczema. Due to the fact that these primers are composed mostly of water, they will not clog your pores and are also suitable for those with sensitive skin.
Water-based primers also are typically less mattifying. They usually offer a more dewy and radiant finish that will make your skin glow! Just like silicone-based primers, these primers do a great job at blurring pores and hiding imperfections. They also make sure that your makeup lasts the entire day, so you won't need to touch up your makeup. This can save you a lot of time and money. The ingredients in these primers also tend to be healthier for your skin.
Once you find a good water-based primer, you'll wonder how you ever lived without it. It'll become a permanent part of your makeup routine!
When to Use a Silicone-Based Primer
Silicone-based primers contain polymers that offer an ultra-smoothing effect. These primers are able to get rid of fine lines, wrinkles and pores with ease. These primers tend to have a smoother texture that allows it to glide easily and evenly onto your skin. They also usually offer a mattifying effect. These reasons make silicone-based primers an ideal choice for those with oily skin. The silicone will form a barrier between the oils from your face and your makeup, so that your makeup lasts longer.
Silicone-based primers also work well in humid and hot environments. They ensure that your makeup lasts the entire day even if you're going to be sweating a lot. In fact, some silicone-based primers are able to regulate sebum production and prevent oil formation.
Although silicone-based primers come with a lot of benefits, they're not ideal for those with sensitive skin or skin that's prone to acne. Some people find that silicone-based primers can clog their pores and trigger breakouts.
Tips for Using a Water-Based Primer
The right water-based primer will do wonders for your makeup routine, but you have to know how to apply it properly. Here are some tips from makeup artists:
Water-based primers go with other water-based products. Always pair a water-based primer with a water-based foundation, concealer, etc. Silicone-based primers should be paired with other silicone-based products. If you mix two different bases together, it can cause your foundation to pill when you layer it on. It can also cause the product to "slip" in a sense so that it easily smudges.
Apply moisturizer underneath. Applying a moisturizer underneath can provide the primer with a smoother surface to work with.
Use only a small amount of primer. A very thin layer should be sufficient in making a difference. You don't want to apply too much primer on your face, as this can create a slick film that may cause your foundation to slide off much more easily.
Tap the primer onto your face. This will help fill in pores. Tapping the product into your face is much better than rubbing it in. If you try to rub the product on your face, you'll find that it won't fill in the pores as effectively.
Apply the product with your fingers. Most makeup artists recommend applying primer onto your face with your fingertips. A brush isn't an ideal choice, as it will merely drag the product around. You can also try using a sponge.
Give the primer sufficient time to dry. After applying the primer, wait a minute or two before layering on the foundation. You want to give the primer sufficient time to dry, so that it'll be able to hold the rest of your makeup.
Each primer will apply differently. It'll have a different texture and require different lengths of time to dry. You may need to play around with different primers to find one that suits your skin and works for you.
Other Types of Primers
Other than water-based and silicone-based primers, there are many other "types" that you can look for. These primers offer different properties that make them more suitable for different situations or skin tones. Let's take a look at some of your other options below.
Moisturizing Primers
These primers, like the NYX Professional Makeup Honey Dew Me Up Primer, also possesses many ingredients that allow them to double up as skincare products. These primers can often be applied separately on their own and will give your skin a dewy finish and look. These primers are great for those with dry or mature skin.
Primer Sprays
The Rimmel Stay Matte Fix & Go 2-in-1 Primer & Setting Spray is a great example of a primer spray. These are easy to apply and you won't have to worry about overapplying. The spray makes sure that you get a thin layer of product everywhere. This type of product is also great because it often has a tacky texture to it that will help it hold onto your makeup for a longer period of time.
Pore Filling Primers
In general, most pore-filling primers are silicone-based, as silicone polymers do a great job at filling in pores and fine lines. With that said, some water-based primers do have this feature as well and are usually applied to the T-Zone.
Mattifying Primers
Mattifying primers are generally ideal choices for those with either normal or oily skin. These primers are able to tone down the natural shininess of your skin and also reduce oil production. They're great at making sure that your makeup lasts longer, especially in hot and humid environments. These primers are not as great for those with dry skin, as they can feel too drying.
Illuminating and Dewy Primers
If you want radiant, glowing skin, you can't go wrong with an illuminating, dewy primer. Illuminating and dewy primers can look very natural when worn under makeup. However, if you apply too much, your skin might look too shiny. These primers are ideal for those with normal and dry skin, although those with oily skin can use illuminating and dewy primers as well. They may, however, want to avoid applying a dewy primer on their T-Zone.
Color Correcting Primers
You'll find that most primers are usually clear or translucent in color. Color-correcting primers, however, are tinted with either green, yellow, lavender, peach or pink. These primers use color theory to balance out uneven skin tones and get rid of unwanted discoloration. We'll take a further look at how to use color correctors to fix uneven skin tones below.
Choosing a Primer for a Specific Skin Type
Different skin types will fare better with different types of makeup primers. Many people are under the misconception that each water-based primer will work for all skin types, but this isn't necessarily true. Each and every person's skin has different characteristics and needs. While some skin types may be more prone to being oily, others may need more moisturizing properties to nourish their dry skin.
If you don't know what your skin type is, take a look at this video below:
should look for in a water-based primer based on your skin type can really help speed up the process of finding the perfect product.
For Dry Skin
Water-based makeup primers are great for dry skin. The high water content usually means that these primers are more hydrating and better for sensitive or acne-prone skin. If you have dry skin, you'll want to look for a makeup primer that has a creamy, light texture and is capable of hydrating and adding some shine or glow to your skin. In general, water-based makeup primers that boast hydrating or moisturizing properties are usually best. You should also look for water-based primers that offer a dewy finish.
Hydrating primers are also great for those with more mature skin. These primers can turn back the hands of time on your skin and make you look younger.
For Oily Skin
If you have oily skin, look for a water-based primer with mattifying effects. This will get rid of any extra shine on your face. This type of primer will also provide a smoother surface for your foundation, so your makeup lasts longer throughout the day.
In many cases, large pores and acne usually accompany oily skin. In these cases, you might want to look for a water-based primer with pore-minimizing features. Anti-acne ingredients, like salicylic acid and glycolic acid, can also help tame flare-ups. Primers with vitamin E and A can also repair damaged skin. You should also try looking for oil-free and oil-absorbing primers, as they are less likely to block your pores and aggravate your skin.
For Normal Skin
Those with normal skin have all the luck. The good news about normal skin is that they never have to worry about whether their skin will get too dry or too oily. Those with normal skin don't really need as many features in their primer. Usually, most makeup artists will recommend going for something that offers a dewy finish because it'll make your skin glow!
For Combination Skin
Having combination skin can be a headache. Parts of your skin need to be nourished while other parts need something that will curb excess oil. Most experts recommend choosing a neutral formula that is neither mattifying nor dewy.
For Sensitive Skin
If you have sensitive skin, you need to be careful when choosing a primer. Make sure that you apply a small sample on your face first to confirm that the primer doesn't aggravate your skin. It's also a good idea to look for simpler primers that contain not a lot of ingredients. These primers tend to be gentler on the skin. The fewer additives that are present in the formula, the less risk that you'll have of experiencing a negative reaction to the product. You should also look for primers that are oil-free, fragrance-free and paraben-free.

A Quick Guide to Color Correcting Primers
Some makeup primers have color-correcting properties. These water-based primers come in different colors, and their goal is to neutralize specific colors on your face, so you get an even-toned base. Knowing which color to choose doesn't come naturally, so here's a guide to help you out!
Purple
A purple, or lavender, primer will neutralize unwanted yellow undertones and make your skin look brighter. This color correcting primer will make your skin glow. If you've had a terrible night of sleep, a purple water-based primer adds a little color to your face. Many people apply a purple primer to the center of their forehead and down the bridge of their nose to give it that extra glow.
Pink
If you're tired and overworked, you can't go wrong with a pink water-based primer. This color-correcting primer will add luminosity to just about every skin tone and will add some glow to your complexion. Pink primers are great for balancing blue tones. This is why many people apply pink concealers under their eyes to hide dark circles.
Green
Green water-based primer neutralized red skin tones, so it's perfect for those who are trying to cover up rosacea and acne blemishes. You can apply a green water-based primer all over your face or you can dab it where you need some extra color-correcting help to get a flawless, even-tone base.
Yellow
Those with a light complexion may have a difficult time hiding blue-purple blood vessels that are situated right under the skin. These people tend to have dark eye circles that may be hard to hide even with a concealer. A yellow primer will do wonders in this scenario and will remove the need to pile on a concealer. Yellow primers are able to neutralize dark blue tones and add some warmth to darker complexions.
Peach
If you have dark circles, patches of melasma or even age spots, a peach-colored primer can do a brilliant job at hiding these flaws to give your skin a flawless finish. A peach-based primer can also cancel out any grey tones. Peach-colored primers work on just about any skin tone and can help hide a lot of different types of unwanted pigmentation.
Get a Flawless Foundation Finish
A good primer can make a significant difference to your makeup routine. You'll find that you won't have to reapply your makeup as often throughout the day and your foundation will look flawless. You'll have airbrushed skin without needing photoshop! A good primer will also make sure that your makeup is more effective. You won't need as much concealer to hide dark circles and uneven skin tones. You also won't need as much foundation.
A water-based primer is great for those with dry skin, although you can also use this type of primer if you have oily skin, normal skin or even a combination of different skin types. Just make sure that you apply only a little bit at a time. Like with every other makeup product, a little can go a long way!