Top Picks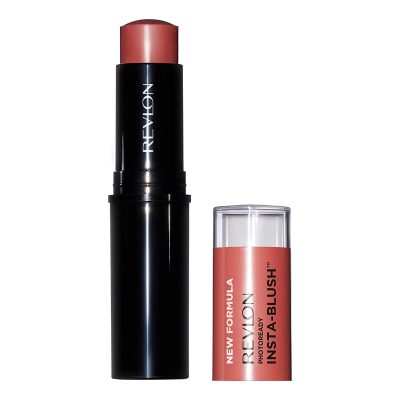 Revlon Insta-Blush Stick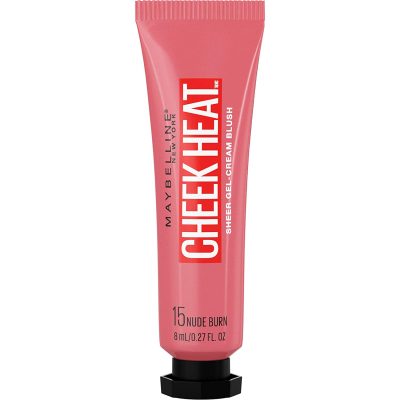 Maybelline Cheek Heat Gel-Cream Blush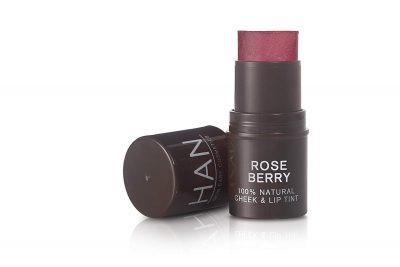 HAN Skincare All-Natural Cheek and Lip Tint
Previous
Next
Cream blush is great at creating a dewy finish or a natural flushed look on your cheeks. You can even use it as a lip tint or eye shadow. Finding the right shade for your skin tone and the right formula for your skin type can be daunting, though.
So we've put together this guide to give you some tips on how to pick the right shade and what to look for in a cream blush. You'll also find a list of the best cream blushes for 2020.

What to Look for in a Cream Blush
Choosing the best cream blush comes down to finding the right shade and then comparing the formulas to find out which one will work the best with your skin type and give you the coverage you're looking for.
Shade
Shade is the most important factor to consider when choosing a blush. You want something that complements your skin tone well. It should be bold enough to stand out against your skin, but not so much that it contrasts and looks like a smear of paint on your face.
Most brands offer a range of different shades in the same formula, but some offer more variety than others. It's a good idea to make sure the brand offers a shade that works with your skin before you look at other features of the product. You'll quickly weed out the ones that just won't work for you. Then, you can compare the remaining ones based on their other qualities.
You'll find a more in-depth guide on how to choose the right shade later on in this guide.
Formula
When comparing formulas, you're mainly thinking about your skin type. Most important is to match your skin type to a blush suitable for it, but it's also worth looking into specialized product made for certain skin problems.
If you're acne-prone, you need a lightweight, noncomedogenic formula like this one by Honest Beauty.
If you have dry, chapped skin, especially in the winter, you want a moisturizing formula like this BaeBlue cheek tint.
If your skin is sensitive, look for a more natural and protective formula like this Physician's Formula blush.
Coverage
Cream blushes offer a more buildable coverage and more staying power than powder blushes. However, there still is some variation in how buildable the cream blush is and how long it will last, especially when you consider your skin type and the climate you live in.
For more pigment, you want to avoid "sheer coverage" creams that will take forever to build up. For a more subtle, natural flush, however, that sheer coverage is exactly what you want.
If you want something that's more buildable so you can transition from subtle to dramatic as needed, a cream-to-powder blush like this one from Revlon will be your best bet.
Now that you know a bit more about the uses of cream blush and how to compare your different options, take a look at our favorite cream blushes for 2020:
Complete Guide to Cream Blush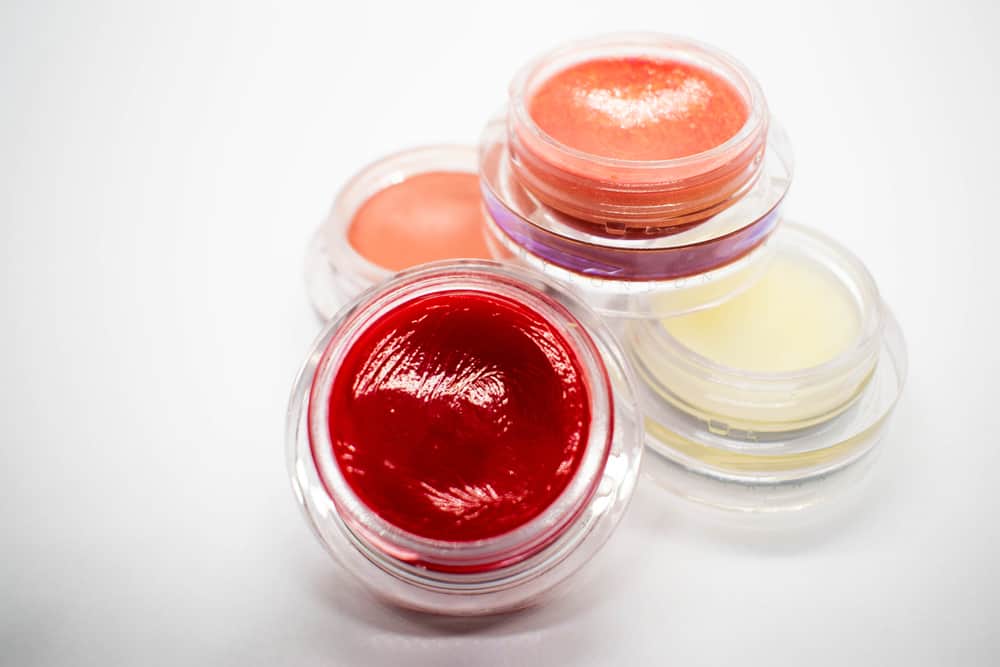 Cream blushes are a popular alternative to the traditional powder blush and it's easy to see why. There are a ton of benefits to opting for a cream blush. Here are a few of the reasons you might want to ditch the powder:
Natural Look
Cream blushes tend to create a dewier finish and a more radiant glow than powder blushes. This creates more of a natural flushed look to your cheek that blends so seamlessly into your skin that it looks like it truly is radiating out of it, as opposed to a powder which looks more obviously like it's sitting on top of your skin.
Because the cream formulas are naturally more hydrating than a powder, it also helps minimize any dryness, which adds further to that radiant glow.
Requires Less Product
Cream blush tends to be more pigmented than a powder. So, you can get away with using a lot less of it to achieve the same look that would require piles of powder. For a sheer look, you'll use barely any cream blush at all. For a richer, deeper contour of the cheek, you'll only need a thin layer.
By using less product, you'll be able to create incredible looks that still feel lightweight and touchable. You'll also save money since a single stick of cream blush will stretch much further than a powder blush compact.
Easier to Apply
Cream blushes are much easier to apply than powder blushes in the sense that it's easier to blend it out and get an even look. It's also easier to build up a cream blush to get the precise level of pigment that you want.
This is because the cream texture and the fact that you will most likely use your fingers to apply it makes it much easier to spread over the exact areas you want it.
While it is easier, those who have used powdered blush and are used to the way it applies may require a bit of learning curve to switch to a cream blush. You need so little cream blush to achieve the same look that many powdered blush users tend to over-apply at first. Stick blush applicators like the Revlon Insta-Blush Stick are easier to control, making them ideal for new users.
Better for Textured Skin
For those with fine lines, acne scars, or larger pores, a powder blush can end up exaggerating those features. This is because powder just sits on top of your skin and doesn't blend well into creases or pores. Instead, they will build into cakey layers around the edges of these features so that fine lines end up looking like deep wrinkles and minor scars look like craters.
Cream blush, on the other hand, sinks into your skin and blends seamlessly into the natural texture of your skin. The even tint across your skin smooths out the appearance of fine lines, scars, or other textures on your skin.
You can even find formulas like this L'Oreal cream blush that are specifically crafted to create a blur effect to minimize the appearance of uneven textures.

How Do I Pick the Right Shade of Blush?
While your overall skin tone and undertones play the biggest role in what shade of blush will look best on you, there are a lot of factors that affect the final look of the shade you pick. Because of that, choosing a shade can get complicated. Below, you'll find some useful guidelines to make that process a little easier:
Skin Type
Cream blushes can suit a wide variety of different skin types but not every product works for every skin type. Here's how to choose the right formula based on your skin type:
Oily skin
Choose a lightweight cream-to-powder formula like this one from Honest Beauty that won't clog pores or look greasy.
Dry skin
Choose a richer, more hydrating formula like this BaeBlue blush that will plump up dehydrated skin and add a glow to dull cheeks.
Combination Skin
Base your decision on where the blush will be applied. If you want the blush for contouring an oily T-zone, get a formula better suited to oily skin. If you want it to add color to dry cheeks, get a formula better suited to dry skin. If your blush will be doing double-duty, try something simple yet versatile like the Maybelline Cheek Heat Gel-Cream Blush.
Skin Tone
How a blush looks on you mostly comes down to your skin tone. Finding the right shade can be a challenge because it's hard to tell how a color on the palette will look against your skin until it's already on your skin. For the most part, it just takes a lot of trial and error to find the shades that work best on your skin but here are a few general guidelines you can use to help:
How to Find Your Skin's Undertones
If you don't already know your undertone, figuring it out can be a little tricky but one of the easiest ways to tell is to think about is how you look wearing bright white clothes:
Cool undertones: wearing white makes you look washed out and pale.
Warm undertones: wearing white makes your skin look radiant and perhaps even brings out a slight yellow or gold glow to it.
Another trick is thinking about which jewelry looks best on you. If your skin looks more radiant with gold jewelry, you probably have warm undertones. If your skin looks more radiant with silver jewelry, you probably have cool undertones.
The Bottom Lip Trick
You can also use the bottom lip trick to quickly find a shade of blush that will work on your skin. Pick a shade of blush that most closely matches the color on the inside of your bottom lip. This trick finds a color that "exists naturally" in your skin already so it's much more likely to match.
However, this only finds shades for natural or neutral makeup looks. You'll need to use the more complicated methods described above in order to find the right shade for more dramatic looks.
Lighter Skin Tones
For lighter skin tones, a little goes a long way when it comes to cream blushes. It's better to opt for the sheer coverage formulas and then build those up to the pigment you want. The stronger pigments can quickly become too intense against your skin and wash out the rest of your face.
As far as shade goes, look to the more neutral-toned shades. Corals, peaches, warm rose hues and other more neutral shades will complement your lighter skin better.
They are also easier to build into more dramatic looks without looking cartoonish against your skin. So, choose lighter shades that you can build up as needed rather than darker shades that will contrast too starkly, even when applied as a sheer coat.
Darker Skin Tones
Cream blushes are a great choice for darker skin tones because they are more buildable than powder. Since you tend to require more pigmentation for the blush to appear on your skin, that buildability is key to achieving the look you want.
With that in mind, darker skin tones have the advantage of wearing brighter, more vibrant colors well. Those rich purples, hot pinks, and wine or berry shades were made for you. Meanwhile, softer or neutral tones like roses and peaches can end up looking ashy or dull on darker skin.
So, opt for those bolder colors, even if it might look too intense or shocking in the palette. Then, choose a cream blush like this one from Shany with lots of pigment. The "sheer" blushes will likely be all but invisible on darker skin. If you want that sheer look, get the richer pigmented blush and just apply a thin coat.
Undertone
Whether your skin is darker or lighter, everyone has either warm or cool undertones. These are sometimes referred to as "autumn" or "winter" tones. Warm undertones are reds and yellows. Cool undertones are blues and silvers.
Warm Undertones
If your skin has warm undertones, opt for more neutral pinks for lighter skin and natural wine or berry tones for darker skin. If it has highlighter in it, make sure it's a gold highlight rather than a silvery highlight.
Cool Undertones
If your skin has cool undertones, opt for blue-based blushes and bolder colors. For lighter skin, corals and magentas will look best. For darker skin something like the Shany Paraben-Free HD Liquid Blush in a deep purple or bold red will complement your skin best.
Purpose
Blush can serve many different functions. You can create a natural looking flush or something more dramatic. You can contour your forehead, nose, and cheek bones or you can simply add a subtle glow to the apples of your cheeks. With cream blushes, you can often use them as lip color or eye shadow as well as a standard blush.
Think about how you plan to use your blush as you shop. Cream blushes can be sheer or richly pigmented. They can come in hydrating formulas or offer a more lightweight, powder-like finish.
If you want a multi-purpose blush that can work as blush, lip tint, and eye shadow, you might prefer something with a variety of coverage options like this 3-in-1 blush. If you want deep pigments to create dramatic looks, you might prefer this liquid blush from Shany. If you want a subtle, natural flush, you might go for a sheer formula like this one from Burt's Bees.
Your skin tone and undertone will guide you to the right shade. Your purpose for the blush will guide you to the right formula and coverage level.
Is Cream Blush Better than Powder Blush?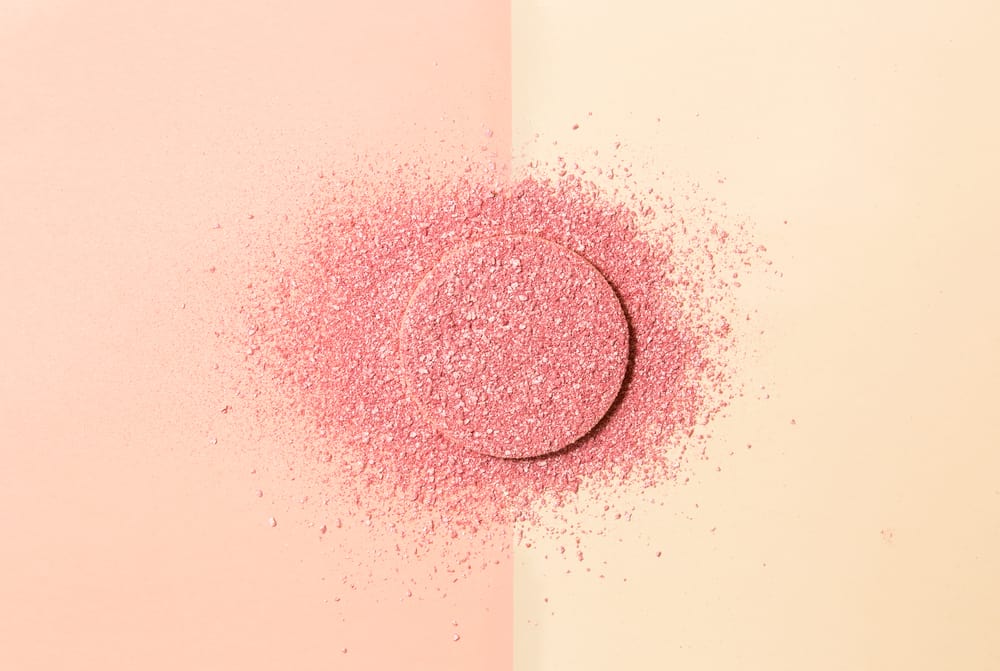 We talked about the benefits of cream blush earlier in this guide. For a natural, dewy finish and a look that doesn't exaggerate fine lines or acne scars, cream blush is the better choice. Even so, there are some benefits to powder blush that are worth considering.
Some of the advantages powder blushes have over cream include:
Powder can create subtle, barely-there looks more easily because the individual grains of powder disperse across the surface of your cheek better.
Powder goes on faster because there's less blending required. You can brush it on and go.
It's better for oily skin because it absorbs moisture rather than adding it.
Powder blush lasts longer in humid climates because of those same moisture-absorbing properties.
So, there's no clear winner in the cream vs. powder blush debate. The answer depends on what you need. For those with dry or textured skin, cream blush is the better choice as it will plump up dry skin and even out textured skin.
For those with darker skin tones or who otherwise want a more pigmented look, cream blush is again the way to go. It's easier to build up and create richer tones to better complement the deeper tones in your skin.
However, those with oily skin or living in humid climates might do better with a powder blush. The moisture-absorbing capabilities of powder will prevent your makeup from looking greasy. For the best of both worlds, you could set the cream blush with a light coat of powder.
Tips for Applying Cream Blush
Even if you've never used it before, cream blush is easier to apply than powder. Since it goes on lighter, it's easier to build and achieve the right pigment you're going for. With that in mind, it doesn't go on the same way that blush does so you do need to adapt your technique to your new product. Here are a few tips to get the best results out of your new cream blush:
Prep Your Skin
As with all makeup, cream blush will go on better if your skin is washed and primed. Don't skip your morning skincare regimen.
At a minimum, apply a moisturizer or sunscreen to your washed face. If possible, allow 15-20 minutes for that moisturizer or sunscreen to soak into your skin before applying your blush.
Use Other Cream Products
When using a cream blush, most makeup artists recommend using a cream foundation as well. If you try to use a cream blush with a powder foundation, the result can be cakey or splotchy. The blush just won't glide as easily over a powdered cheek.
When you do use powder products, always apply them after your cream blush. Cream blushes don't set properly on top of powder. For example, if you're going for a more matte finish, a light dusting of powder over your cheeks after you've applied the blush is fine.
Use a high-quality blush brush rather than the sponge that comes with powder compacts. Brush it on very lightly so that the bristles don't leave crease lines in the blush.
Choose Your Application Method
Cream blushes can be applied in three different ways: with a brush, with your fingertips, or by directly applying a stick blush to the cheek. Each method produces a different result:
Brushes are best for achieving a richer, deeper color as the blush stays on the surface of your cheek better.
Direct stick application is best for creating an even, barely-there flush
Fingers are best for precision results with deeper tones on the apples of your cheeks that blend out into a dewy flush at the edges. Fingers also help melt the product into your skin for a more natural look.
Of the three, using your fingers is the easiest way to get the look you want. Brushes can be tricky because they may create a streaked look if there's more product on some bristles than others. Applying the stick blush directly can make it difficult to target coverage to the areas you want and you might end up with blush in places you didn't want it to be.
Start on the Apples of Your Cheeks
Whether using a brush, fingertips, or stick, start on the roundest part of your cheek. To find it, smile and look for the apples of your cheeks that way. To blend it, rub it in a circular motion upward and away from your nose.
You can blend it out toward your hairline but let it gradually fade before it goes past the edge of your eye.
Make Sure It's Even
After you've applied blush to both cheeks, take a step back from the mirror and look at both cheeks side by side. Make sure that the pigment is more or less even, both in terms of intensity and location.
If you notice that your cheeks are uneven, be careful with your correction. Otherwise, you could end up applying layer after layer of blush to each cheek in a never-ending attempt to even them out until both are way darker than you wanted.
Other Ways to Use Cream Blush
Your cream blush isn't limited to your cheek bones. Because it's a cream rather than a powder, it has a much wider range of potential uses.
Lip Tint
Using the same shade on your lips as you did on your cheeks is a great way to get a natural, youthful look with minimal effort. You can even apply it to your lips with your fingers the same way you applied it to your cheeks.
Going for a light, sheer coat will give a more natural, pouted lip appearance. Applying a few extra layers for a richer pigment will create a slightly more dramatic but still natural look.
Eye Shadow
Cream blushes also make for great eyeshadows. However, avoid red hues. Instead, opt for oranges and purples to double as your eye shadow. Start with a light, sheer layer and build up until you've got the intensity you want.
Color Correct Dark Circles
When you wake up with dark circles under your eyes, concealer alone is rarely enough to really take care of the job. There's often still a bluish tint coming through. To counteract this, use your cream blush before the concealer.
Spread a generous layer of red tone blush under your eye area, covering the entire dark circle area plus a little beyond the edge of the dark circle for better blending. Then, apply your concealer on top of that blush layer. Pat it across your under-eye area gently with your fingers, enough to set it but not so much that you blend the concealer into the blush.
The red tones of the cream blush are on the opposite end of the color spectrum as the blue tones of the dark circles under your eyes. Because of this, the two tones will neutralize each other, becoming invisible underneath your concealer.
When Do You Apply Cream Blush?
If you're planning to wear foundation, apply the blush after your foundation but before any highlighter or bronzer. If you aren't wearing foundation, apply the cream blush after your moisturizer or sunscreen.
You should also allow time for your moisturizer or foundation to set into your skin before applying blush. Wait at least five minutes but 15-20 minutes would be better.
Final Word
Choosing the right shade and formula for your skin really comes down to your skin tone, skin type, and what kind of look you want to achieve. Cream blushes are usually much more versatile and beginner-friendly than powder blushes so it's a great way to start experimenting with different looks.
First, find a few different brands that offers shades that will complement your skin tone. Then, narrow that list down by finding the formulas that better suit your skin type. Finally, pick the one that offers the kind of coverage you want—you'll end up with a beautiful, skin-safe, natural look that you love.