Top Picks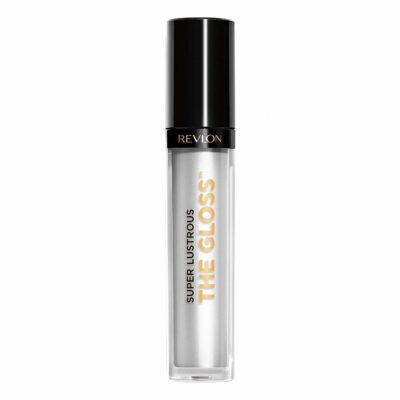 Revlon Super Lustrous Lip Gloss in Crystal Clear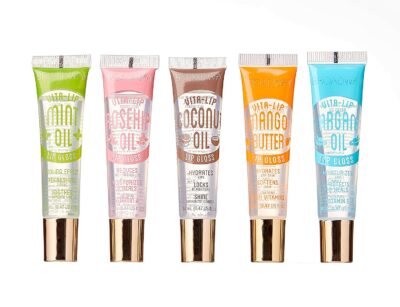 Broadway Vita-Lip Clear Lip Gloss

Buxom Full-On Plumping Lip Polish in Amanda
Previous
Next
Lip gloss was the gateway drug to a lifelong makeup addiction for many of us. But it's easy to assume that clear lip gloss is another trend of the past, along with over-plucked eyebrows and chunky highlights. In reality, though, clear lip gloss can still be a versatile addition to your beauty routine.
Clear lip gloss is a basic that doesn't have to be basic. Beyond the fruity, sticky lip gloss of your childhood is a whole world of glosses that have various features and even some juicy benefits for your lips.
Choosing the Right Lip Gloss for You
Clear gloss seems simple enough. But there are hundreds of glosses from dozens of brands flooding the market. The differences may seem subtle between them, but those subtleties can really affect your gloss experience. Here are a few things to consider when deciding what it is you're looking for from a gloss.
Performance Features
You can expect more from your gloss than just a glassy finish. Most clear glosses like to boost their performance with some added benefits. Here are a few of the other benefits that modern lip glosses can bring to the table:
Moisturizing
The most common performance boost that brands have been giving their gloss is adding moisturizing ingredients. By adding nourishing oils and humectants into a gloss, the shiny lip candy also serves as a balm to help prevent dryness and peeling. Extra nourishing ingredients have found their way into many glosses.
Long-Wearing
Lip gloss isn't exactly known for its longevity. In most cases, you'll need to reapply frequently to keep a gleaming finish. There are a few glosses on our list, however, that have tweaked their recipe to be a little more long-lasting than your average gloss. You can't expect the same all-day performance that you might get from a long-wear lipstick, for example, but these glosses can greatly reduce your number of reapplications.
Plumping
While the light-reflecting properties of lip gloss can already create the illusion of fuller lips, some glosses have been taking it a step further. They can contain any number of ingredients meant to boost your lips, eliminating creases, increasing circulation, and making them look subtly larger.
Shimmer
Adding a hint of frosty sparkle is a popular enhancement for lip gloss. Many brands will offer a clear and shimmer version of their basic glosses. It's a festive bit of sparkle that can add extra dimension to your lips and can enhance the full look of your pout.
Tint
Some clear glosses will also add a hint of color into the mix. Rather than being a saturated opaque coating of color like lipstick, a tinted gloss still lets some of your natural color shine through. Typically, some of the pigment will remain even as the sheen fades with time.
Ingredients
Lips are a very sensitive part of the body. Even if you don't typically have any allergic reactions to body products, the skin of your lips tends to be more sensitive, so you may want to take extra care when choosing which ingredients you want a product to have. Some people have no issues with these ingredients, so we've included a few products that contain them on our list. It's up to you to consider what will be best for your skin.
Fragrance and Flavor
Many glosses will have some scent or taste. In some cases, this comes from the plant extracts in the ingredients. In many cases though, cosmetic companies will use artificial fragrances and color in their products. These can be irritating to those with sensitive skin or asthma.
Many glosses will use the ingredient saccharin to add sweetness without sugar. Some people enjoy this hint of sweetness, while others can find the aftertaste to be unpleasant. Critics are divided over whether or not it's a safe alternative to other sweeteners.

Mineral Oil
Mineral oil is a common additive in many glosses because it's light, thin, and shiny. This makes it easier to formulate than thicker plant butters, like shea and coconut. However, mineral oil is a petroleum-derived material. Some dermatologists extoll its virtues as an emollient that locks in moisture, and in most cases, it's relatively safe to use.
However, many people have concerns about whether it's really doing our skin any favors. Unlike other plant-based oils that often bring anti-inflammatory properties, antioxidants, and vitamins that can benefit your skin, mineral oil doesn't have any of these additional benefits. It can also clog pores since it sits on top of your skin, rather than being deeply absorbed.
After carefully going through some of the most popular glosses on the market, we've narrowed it down to ten. Here are our favorites.
The 10 Best Clear Lip Gloss 2021
Getting to the Bottom of the Tube: Common Questions About Clear Lip Gloss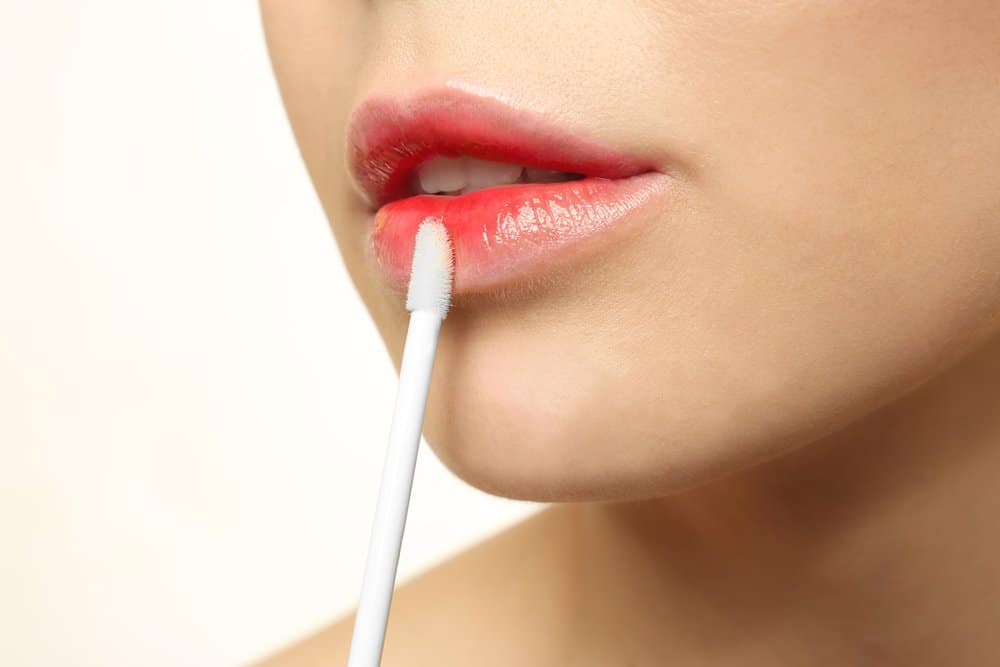 While lip gloss is fun and can make your lips look lush, it may not be for everyone. You may have heard some negative things about lip gloss, or you may be unsure about how to use it. We hope to clear up any misunderstandings and leave you better informed through this next section.
How and When to Wear Clear Lip Gloss
You may be wondering how to best incorporate clear lip gloss into your makeup routine. Even if you tend to keep your lips bare day-to-day or you're a 24/7 lipstick girl, you may still be able to enjoy experimenting with clear glosses. Here are a few styling suggestions.
Layer It
Matte lipstick can have great staying power. They also tend to be loaded with pigment to create a strong look. Sometimes, though, they can be a little drying. You also might just want to change up your look a bit. Clear gloss can be a great layering product in these cases.
Simply apply your matte lipstick and let it set as usual. Then layer some gloss overtop (giving it a few minutes to soak in before you try eating or drinking anything). A high-shine gloss with moisture is a good choice for this, like our pick from Revlon.
Bare-Faced Look
Maybe you like to keep it simple, at least some of the time. Clear lip gloss can be a great addition to a minimalist makeup routine. To look polished with just a few basic items, we recommend using a BB cream to moisturize your skin and make it look naturally flawless. Then, add a light coat of mascara and a swipe of clear gloss to complete the look.
This gives you a five-minute routine that creates a "your skin, but better" finish that's perfect for every day. You can choose to use a gloss with a tint to enhance your fresh-faced look a little more, like our pick from Nooni.
Enhance Your Eyes
If you're going for a dramatic eye makeup look, you might want to keep your lips simple. That will help bring all the focus back to your colorful eyeshadow or perfectly executed cat-eye swoop. Still, a hint of gloss can help make your lips look fuller and smoother without taking away from your eyes.
A gloss with plumping properties and a bit of shimmer can boost your lips in a subtle, yet still party-ready way. We recommend trying our pick from Buxom for that juicy look.
Is Lip Gloss Bad for Your Lips?
You may have heard those rumors going around decades ago that certain balms and glosses contain irritants like ground glass to make your lips more damaged, forcing you to buy even more lip gloss.
Fortunately, those rumors were completely untrue. Personal care products can't contain dangerous particles like that. But there are still a few areas where you may need to use caution when choosing a lip gloss.
UV Damage
Because of the way glosses shine and reflect light, there is a chance that this could potentially put you at risk for more UV damage on your lips. The skin of your lips is thinner and more sensitive, making it more prone to potential sun damage.
So if you're going to be spending the day out in the sun, a shiny gloss that could potentially magnify the sun's rays might not be a good choice. Choosing a balm or gloss with less shine, but a healthy dose of SPF is a better option.
Irritants
People with sensitive or very dry skin should always be on the lookout for potentially irritating ingredients in their products. Lip gloss is no exception. Some of those ingredients that give that lovely tingly sensation to your lips, like menthol or camphor, can be irritating for some. They can also lead to further dehydration if you're sensitive.
Artificial fragrances can irritate many people when applied topically. And when they are applied to your face (such as on your lips) you are inhaling them constantly, which can be harmful to people with conditions such as asthma.
Addiction
Being addicted to lip balm or gloss might seem like a bizarre and unlikely scenario. Lip balm and gloss is not chemically addictive, fortunately, but the habit of applying it actually can be. People who unknowingly use products with irritating ingredients can find themselves frequently dried out and needing to constantly apply products– trapped in a vicious cycle.
More than stemming from a physical need, however, the addiction to lip products can be a self-soothing act. If you suffer from anxiety, you may lean on soothing habits like applying gloss constantly as a way to try and comfort yourself and feel in control. This can become what's known as a behavioral addiction.
While there are few serious side-effects from compulsive lip gloss use, it can still interfere with your life. Some self-examination will help you discover whether your habit is healthy or becoming a problem.
How Can I Develop a Healthy Lip Care Routine?
Especially as cold winter winds sweep through, you may be wondering how best to keep your lips looking and feeling their best. Dry indoor air, sun and wind exposure, drying cosmetics: these can all conspire to make your lips chapped and peeling. Here are a few good habits to get into to take care of them:
Exfoliate
If your lips have peeling bits of skin, it may be tempting to pick at them. Please resist this urge! Not only are you introducing any dirt and germs on your hands to your mouth, but you're also at risk of tearing into healthy skin, causing cracking and bleeding. Instead, you can introduce exfoliation into your routine.
Choose an exfoliator specifically for your lips, and every one to two weeks (while dryness persists), you should exfoliate your lips to slough off the dead skin without damaging the healthy skin underneath. If you aren't experiencing extreme dryness, you can feel free to skip this step.
Overnight Treatment
Before bed, you'll want to apply something moisturizing to your lips. This gives our bodies uninterrupted repair time when we're not eating, drinking, or smooching anyone. If you sleep with your mouth open sometimes (like most of us do– hello sinus congestion), that can dry your lips out even more.
You can layer on your favorite moisturizing balm, or you can choose a lip mask or treatment made specifically for overnight use. These tend to be thicker and have an extra boost of moisturizing ingredients. You could try one by a brand featured on our list, Burt's Bees, or you could try a cult-favorite like this one by Laneige.
Hydration
Drinking enough water every day is essential to keeping your skin (including your lips) healthy and hydrated. It's recommended that the average adult drinks a bare minimum of two liters of water a day. That number should go up if you're in a dry environment or engaging in exercise. And no, unfortunately, you can't make up half that volume in coffee and expect similar results. Caffeinated beverages like coffee and tea aren't as hydrating, so they shouldn't be included in your 2 liters.
Running a humidifier if your indoor air is dry can also be helpful, particularly at night.
Giving Your Lips a Break
If you wear heavy long-wear lipstick every day, you might notice that your lips feel a little dried out by the time you remove your makeup at the end of the day. If a lipstick feels drying, try not to wear it, or at least don't wear it too often. It's better to need a touch-up after lunch than to have uncomfortably dried-out skin.
Even if you avoid irritating ingredients, it's still a good idea to give your lips a break now and then. Lipsticks often contain heavy waxes, so forgoing them once in a while lets your lips have the chance to breathe. Instead of a heavy lipstick, you can opt for a moisturizing gloss some days, perhaps our pick from Neutrogena.
Please Gloss Responsibly
Like all good things, gloss is best used in moderation. We hope though, that this guide has helped you see that lip gloss has come a long way since your preteen days. There truly is an option for everyone. Whether you want something with extra benefits to plump and hydrate your lips, or you just want a glossy top coat you can use over lipstick, there's a gloss on our list that can help you out.
Have fun, be conscientious, and gleam as much as you want!