Makeup brushes are an essential part of your beauty routine. Chances are, you have a large makeup brush collection, but do you know how to use each and every brush at your disposal? Understanding the nuances between the brushes in your collection can be a game-changer when it comes to your makeup application.
In our guide, we breakdown the different types of brushes you should know about and give you all the information you need to understand how to use each specific brush. Before you know it, you'll be an expert in makeup brushes and their uses.
Types of Makeup Brushes You Should Know
Each makeup brush is designed to provide a unique function during the application process. Read on to see our descriptions and uses of each brush type.
Face Brushes
Face brushes are typically larger in size and deal with any makeup that needs to be applied to the face, including foundation, powder, bronzer, and highlights.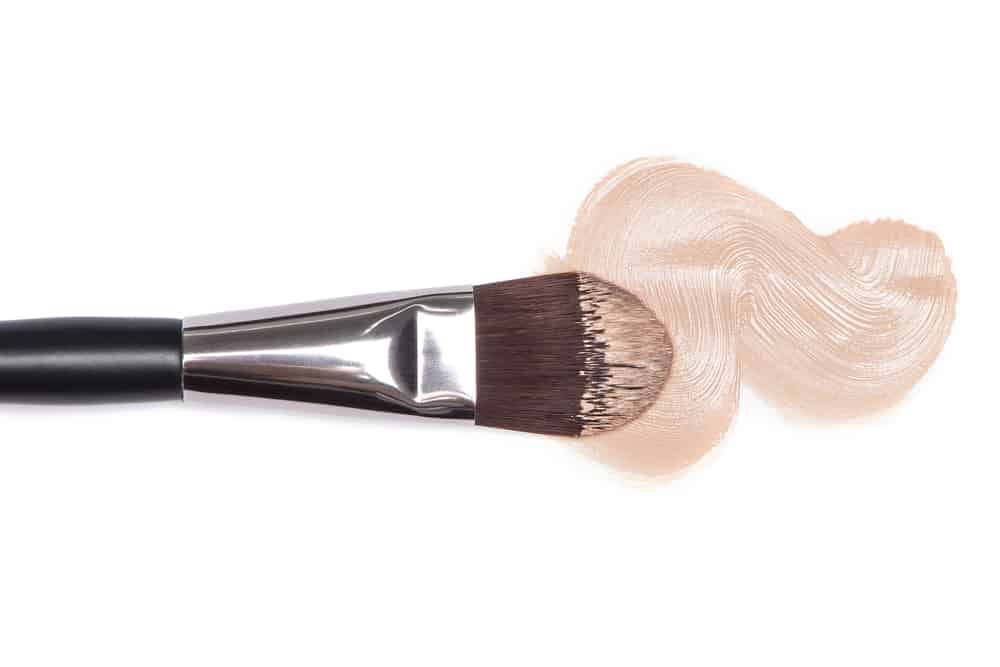 Foundation Brush

Foundation brushes are usually tapered and flat. The bristles are tightly packed together and not overly full. A foundation brush is used for the precise application of liquid foundations, highlights, or blush.
To use this brush, first dip it in warm water and squeeze out the excess. This water is used to keep your brush from absorbing any of your liquid makeup and to ensure an even application.
Start in the middle of your face and use even strokes to apply the makeup. Take care that there are no harsh lines and that everything blends together. If you prefer, a beauty blender can be used instead of a foundation brush.
Powder Brush

A powder brush has a similar function to the foundation brush, except for the fact that it is designed for use with face powders like setting powder and blush. It can be used with any powder products that you wish to apply onto your face.
This brush type has a thick, full head of bristles which can be either synthetic or natural. To use it, simply dip the bristles into your loose or pressed powder and swirl it around to ensure an even coating of makeup. You can then dust the makeup across your face or use the brush to add a natural hint of color.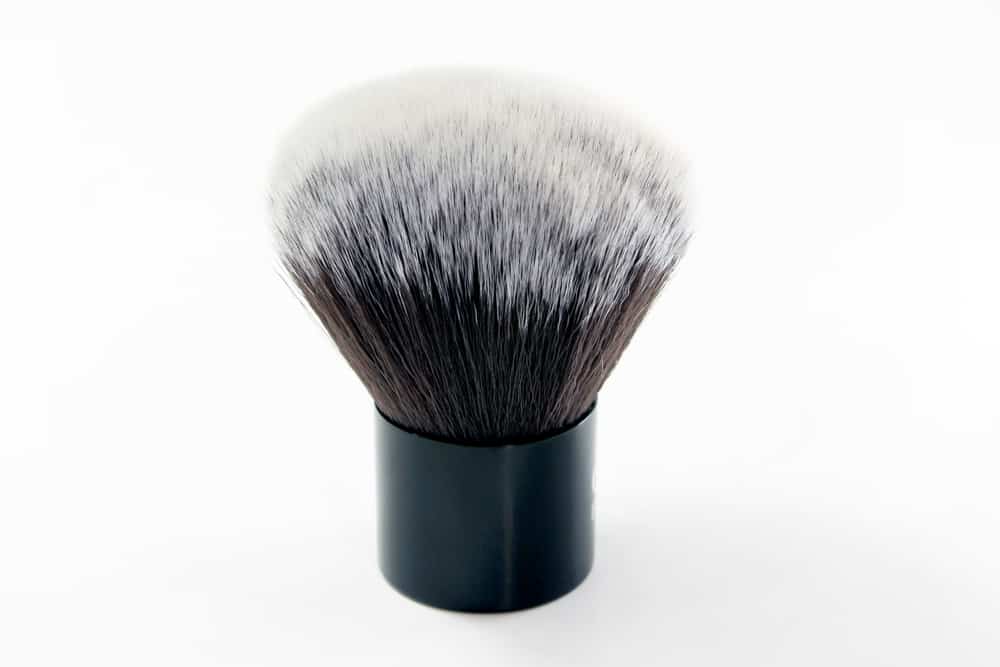 Kabuki Brush
Great for use with loose powders, Kabuki brushes have a full head of bristles that are often tightly packed. They can be used to apply powders to the body or face, or used for adding any kind of shimmer to the body.
After you have dipped this brush in your powder and swirled it, gently tap the brush to remove excess powder. This will give you a smooth, even application. Use large circular motions to apply your makeup, making sure not to press down too hard.
Stippling Brush

A stippling brush can help you create a flawless airbrushed look. The brush is created from two different lengths of bristles – a base of tightly packed shorter bristles with longer loose bristles interspersed. This helps you to create layers with your makeup.
You can use stippling brushes with cream blushes or liquid cream foundations. Place some of your chosen makeup on the back of your hand and dip your brush in it before applying your makeup in a stippling motion.
The stippling technique consists of making small dotting motions on your face. Once you have finished this initial layer, press the brush down a little harder and move in a swirling motion, allowing the longer brush bristles to blend the makeup.
Be careful not to push down too hard or you will be left with patchy coverage. For more help with this makeup technique, you can check out this video.
Contour Brush
Smaller and angled, contour brushes allow you to follow your face's curves as you work on your contour technique. This sometimes controversial beauty trend can be hard to follow, but a contour brush will help you in highlighting and sculpting your face's features.
To use a contour brush, dip it in your dark "shadow" color and apply it using thin, even strokes to areas of your face you wish to enhance. You can follow this guide to decide which areas of your face would benefit from contouring.
Once your face is defined and mapped out, you can blend the makeup together using a powder brush. After everything is blended, you can use the contour brush or a dedicated highlight brush to create highlights.

Beauty Blender

Even though it isn't exactly a brush, the beauty blender plays an important role in many a makeup application process. Typically small and oval-shaped, the beauty blender allows you to apply and thoroughly blend liquid makeups such as foundation and blush. It can also be used to apply powders and highlight.
To use a beauty blender, dip it in your makeup and then dab it across your face, much like you would a stippling brush. Once all of your makeup has been applied, push down lightly with the beauty blender and move it in a circular motion to blend everything together. This method works for both liquid and dry makeups.
In addition to foam beauty blenders, you might come across a silicone blender. These are usually easier to wash and absorb less product, but they can be hard to learn how to use and not the best at blending evenly.
Bronzer Brush
A bronzer brush may look similar to a powder brush, but it is a little fuller and sometimes slightly angled. This brush helps you to naturally apply bronzer in order to achieve a sun-kissed look.
To use this brush, dip it in your bronzer and gently tap to get rid of excess makeup. Apply the makeup to your jawline, cheek hollows and temples; you can use a figure 3 motion to hit all of these areas in one sweeping motion. You can then take the brush and gently swipe it over your forehead and nose. Make sure to buff out any harsh lines or unusually dark areas.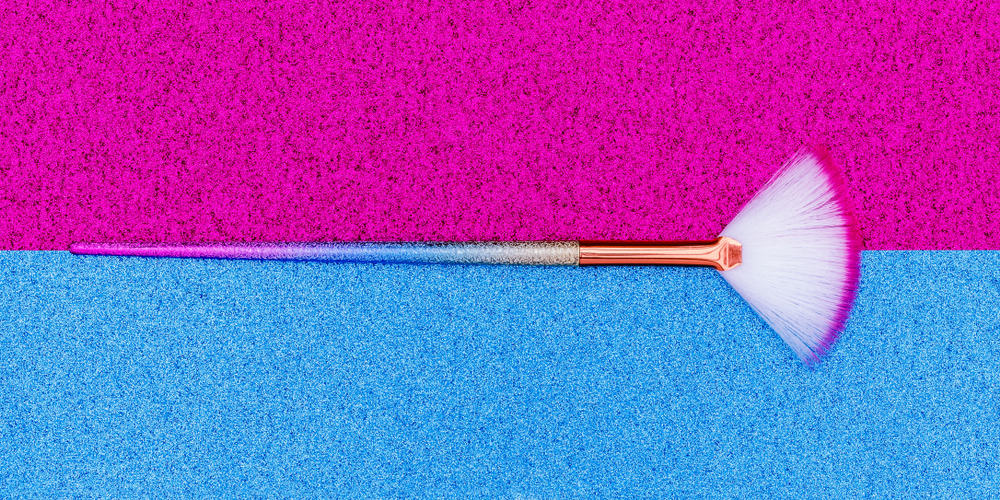 Highlight Brush (Fan Brush)

Also called a fan brush, the highlight brush has thin bristles that are spread out wide like a fan (hence the name). This brush can be used to lightly apply highlights to your face without depositing a large amount of shimmery makeup.
When using this brush, move the bristles lightly through your highlighting makeup so they are all coated. Sweep the brush over your cheekbones, the tip of your nose, and your cupid's bow. Be sure you aren't pressing down on the brush too hard. This video may help you better understand the process.
Blush Brush
Blush brushes work best when used with powder blush. The brush itself has a medium head of fluffy bristles that are the perfect size for using on the cheeks. You may also find blush brushes that have an angle to them to make them even more precise.
When using a blush brush, start your application on the apple of your cheeks and move out and up towards your temple. Start with a light amount of product and repeat this process until you have built up the type of coverage you desire.
Concealer Brush
A concealer brush looks like a small version of the foundation brush. It has tightly packed fine bristles and a flat top. It is used to brighten up dull areas and cover up any imperfections on the face.
Apply a small amount of your concealer to the area you want to cover up. Lightly dab with the concealer brush until the product is smooth and blended. You can use a concealer brush before or after foundation is applied. If using after, take care not to push down too hard or you could smudge your existing makeup.
Eye Brushes
Eye brushes are smaller in size and used for everything from applying and blended eye shadow to sculpting the perfect brow.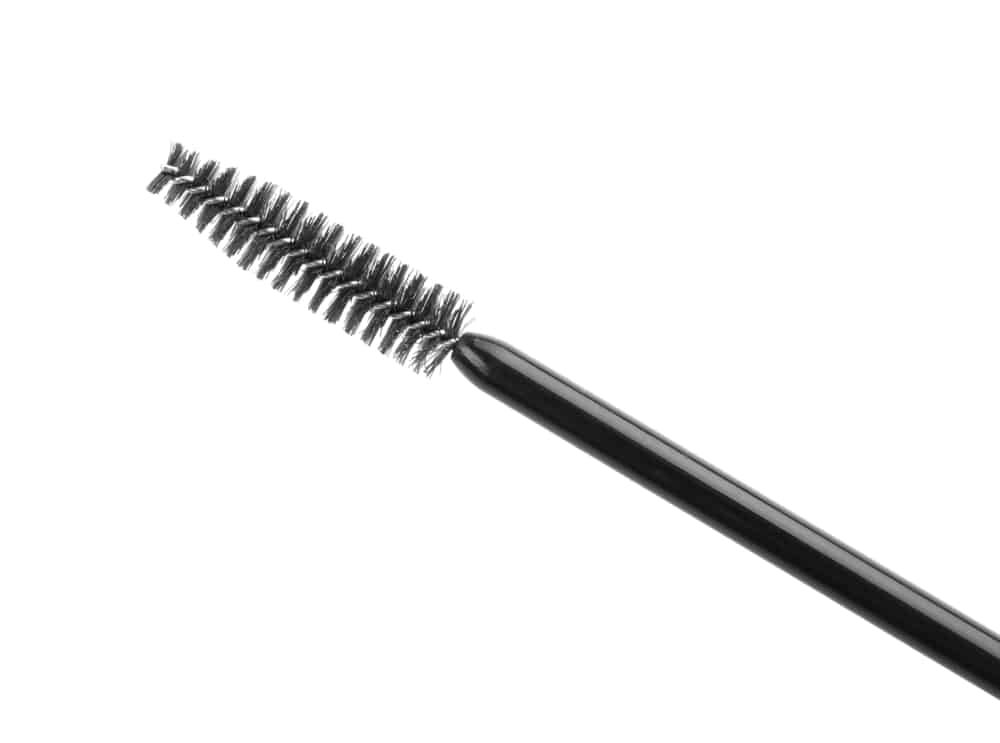 Mascara Wand
Otherwise known as a spoolie, the mascara wand is most commonly used as part of a tube of mascara to apply makeup to your lashes. However, clean spoolies are also available to help you apply makeup to and style your eyebrows.
When using on your eyebrows, sweep your spoolie over the brow, following the direction the hair grows. You can do this before eyebrow makeup to make sure your brows are looking neat, or after makeup to ensure even distribution and prevent makeup clumps.
Eyeshadow Crease Brush
The eyeshadow crease brush is flat with a gentle taper. You can use it to add depth and drama to any eye makeup look.
To use this brush, dip it in your eyeshadow and swipe it over the outer edge of your eyelid and up into your crease. You can layer pigment in this area and use the brush for extra precision when creating a smoky eye look.
Angled Eyeshadow Brush
With slightly thicker bristles than the eyeshadow crease brush, the angled eyeshadow brush is used for smudging and contouring eye makeup. The angle of the bristles makes it easier to manipulate the brush across the eyelid and in the creases around the eye.
When using this brush, you can dip it in your eyeshadow and move it gently across your eyelid. You can use the angle to add color into the corner of your eye, or to add color along the eyelid crease.
Eyeshadow Blending Brush
This type of brush has a round and soft tip; the bristles are typically fluffier. The eyeshadow blending brush enables you to blend together colors of eyeshadow, making your application look flawless.
To use this brush, place it in the area you want blended and move it in a circular motion. You can move it up and down or side to side depending on how you want your eyeshadow blended. Don't push down too hard or make your circular motion too wide in order to avoid ruining the already applied eyeshadow.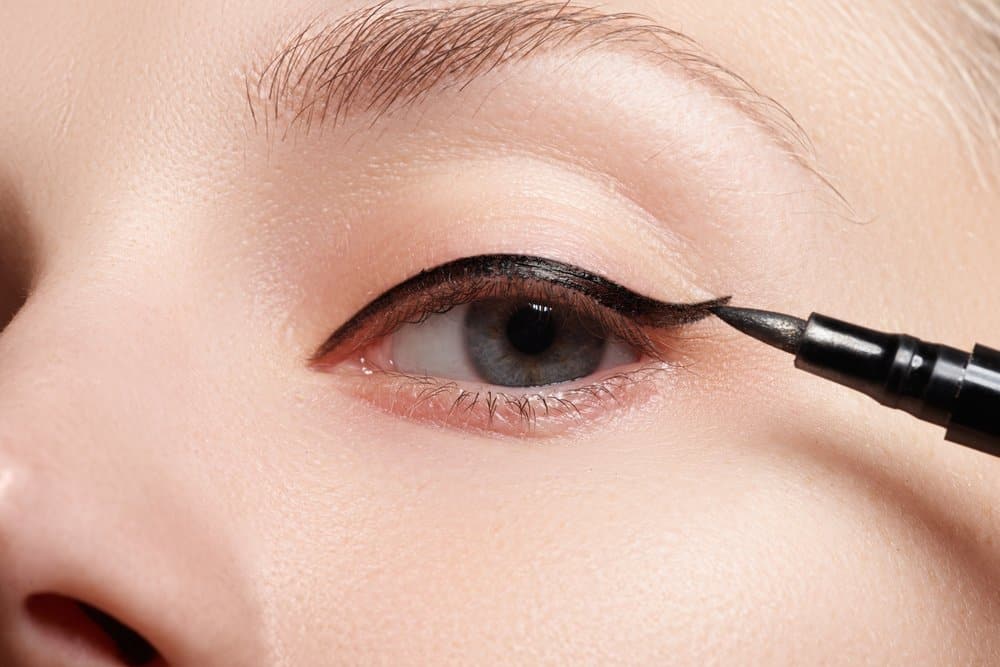 Eyeliner Brush
The eyeliner brush has a very small angled tip. The bristles are thin and packed in tightly, like a miniature version of the foundation brush. You can use it to create extra precision when applying a liquid or cream eyeliner.
Dip the eyeliner brush into your eyeliner and slowly move it across your eyelid. You can make dots or hash lines in order to guide you and then go back and connect these marks. Eyeliner brushes are especially helpful for creating a cat eye look.
Eyebrow Brush
The eyebrow brush has a spoolie on one end and a small angled brush on the other. It is best used to apply brow powder or gel.
You can use the angled brush to lightly swipe on your brow powder or gel. Use gentle strokes that come to a defined point. Follow your brows' natural shape and don't stress over making your eyebrows look exactly the same – some variation in length and shape is natural.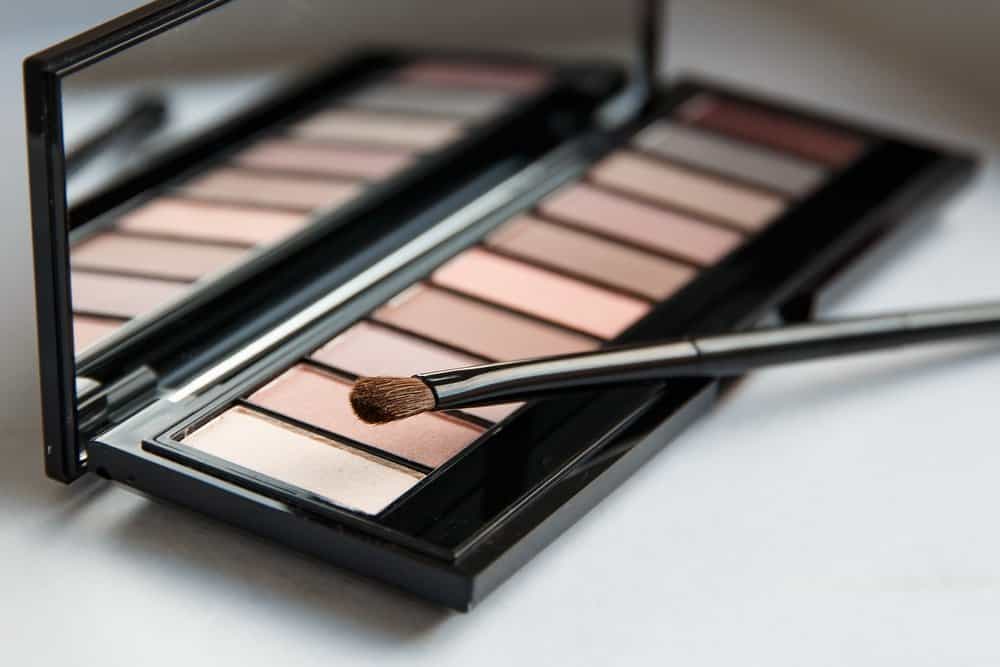 Flat Eyeshadow Brush
One of the most essential brushes in eyeshadow application, the flat eyeshadow brush has denser, firmer bristles. It is perfect for applying an even coating of color onto your eyelid.
To use this brush, dip the end of the bristles into your eyeshadow. Move the brush across your eyelid in a sweeping motion, making sure to press down a little bit to ensure even color application and noticeable pigment. You can then follow up with an eyeshadow crease brush and an eyeshadow blending brush to create a complete look.
Lip Brushes
Used to define lips and increase color coverage, lip brushes are the unsung heroes of makeup brushes.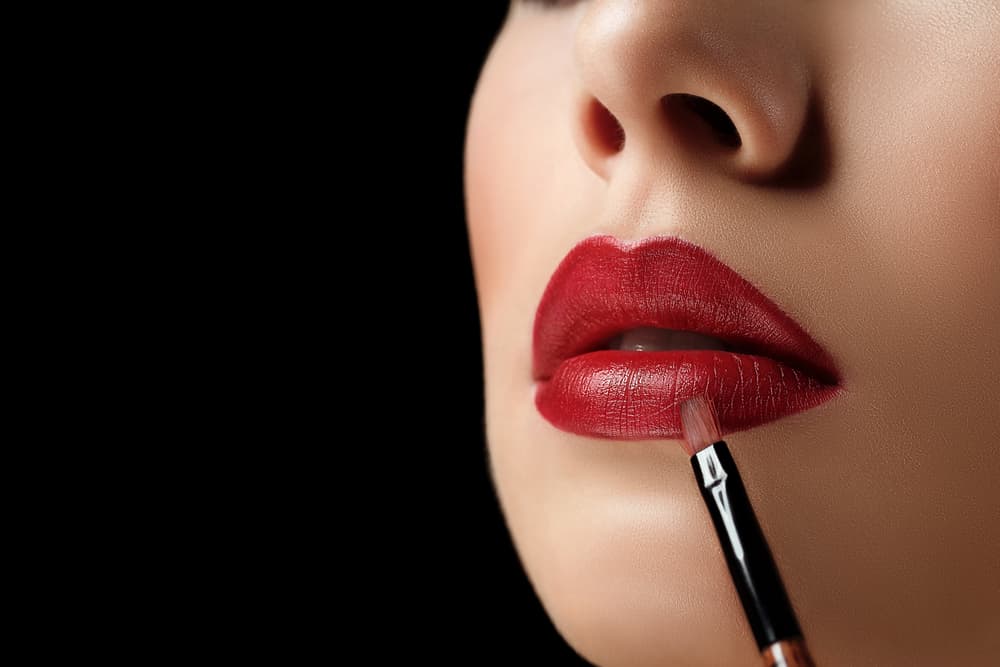 Lipstick Brush
A lipstick brush has fine, thin bristles. They are typically a little longer in length and may be tapered. You can use this brush to apply lipstick across your lips and increase precision when applying multiple lip products.
When using this brush, swipe it across your chosen lip color or lip gloss. Apply the makeup to your lips using even, paintbrush-like strokes. You can complete this look using a lipliner brush.
Lipliner Brush

Made of the same bristles as the lipstick brush, the lipliner brush is much smaller and sometimes slightly angled. You can use it to improve your accuracy when applying lipliner.
Dip this brush in your lipliner and slowly move it around the outside of your lips. You can use it to smooth over any imperfections and create a perfect outline of your lips.
What to Look For When Choosing a Brush
Now that you understand how to use all of the different brush types, the next step is choosing the perfect set of brushes. Once you know what to look for in a quality makeup brush, it won't be hard to discover the best makeup brushes for your needs.
Bristle Quality
Bristle quality is an extremely important factor in choosing a makeup brush. You want to be sure that your bristles will be long-lasting and quality enough to help you apply your makeup evenly. When rubbed against your skin, the bristles should feel soft, not rough or scratchy in any way. If any bristles fall out during this process, you shouldn't buy the brush.
Synthetic vs Natural Bristles
Bristles come in two different types – synthetic or natural. Synthetic bristles are created from nylon or polyester. While they are typically not as soft as natural bristles, they are usually much cheaper. They are also great for liquid makeups as they don't absorb much product.
Natural bristles are created from animal hair, like squirrel or goat hair. They are more expensive due to this, but offer a super soft feel and are perfect for blending makeup. Natural bristled brushes are a great choice for using with eyeshadows and powder-based makeups.
Price
Contrary to popular opinion, the more expensive a makeup brush doesn't mean the more likely it's of superior quality. Expensive brushes are more likely to be made with natural bristles, but there are synthetic bristled brushes available that work just as well.
When deciding which brush to buy, evaluate what tasks you will be using the brush for and decide whether or not to spring for something expensive. Often times, you can get away with being economical and using a combination of more and less expensive brushes to apply your makeup.
Your Specific Needs
The amount of makeup brushes available may seem overwhelming, but unless you are a professional makeup artist, you likely don't need one of everything. Take note of the different brushes and their uses, and compare them to your daily needs.
For instance, if you never contour, you probably don't need contour, bronzer, or highlight brushes. If you don't use liquid foundation or eyeliner, you won't need a foundation brush or an eyeliner brush.
Keep in mind that many brushes are also multipurpose, and you can use something like a powder brush to apply all loose powders, including foundation and blush.
If you are just getting started with makeup, the very basic brushes you will need are a powder brush, a flat eyeshadow brush, an eyeshadow blending brush, and a brow brush. These things plus a tube of mascara will get you started on your makeup journey as you learn more about your makeup preferences and add brushes to your collection.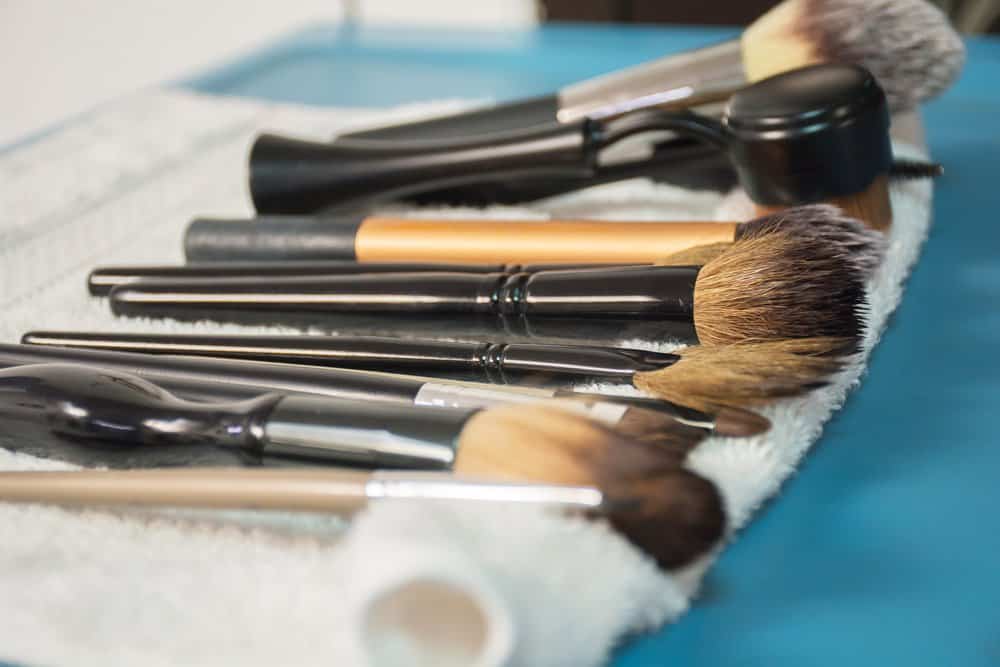 Makeup Brush Maintenance
Any makeup brush owner should know how to properly care for their brushes, regardless of whether the brushes were expensive or not. Proper brush care will help your makeup brushes last as long as possible and ensure a smooth application every time.
You should be cleaning your makeup brushes at least once a week, especially if you are a heavy user of liquid makeup. You can do this with regular dish soap or with a dedicated makeup cleaner. Let your brushes completely dry before using them again.
When storing your makeup brushes, keep them upright and away from excessive heat and dampness. You may want to invest in a makeup organizer to keep all of your brushes separated from each other and stored upright.
Enhance Your Beauty Routine
Understanding the purpose of each type of makeup brush is the best way to enhance your makeup application process. When you are able to use each brush in your arsenal correctly and with precision, your makeup routine will be transformed into a flawless application process that leaves you looking fantastic time after time.