What Makes a Good Foundation?
Foundation choice is deeply personal. What seems to work for others might not be the right fit for you.
There are many things to consider when choosing a foundation. Not only should it match your skin as closely as possible to avoid looking like a mask, but you also need to consider your skin type, and any other concerns such a redness, acne scars and blemishes.
Thankfully, the beauty industry is invested in keeping us hooked on makeup, so the options out there seem endless. This can become an issue however, because it can feel overwhelming and you don't know where to start looking.
That's why we're here. Let us be your guide so you can make the best choice and find the perfect foundation to make your skin look like you've always dreamed!
How to Choose the Right Shade of Foundation for You
To choose the right shade for your skin, you first need to understand undertones.
What Are Undertones?
Your undertone is that subtle tone your skin has under a certain light when it's all-natural. This undertone is the reason some people look paler or sicker under certain lights, and also why some colors and tones complement some people more than others.
A particular red lip or colorful eye shadow can make someone look amazing while someone else wearing the same will look sickly.
You might think this isn't as relevant now because we're talking foundation, not colorful products to go over it, but you'd be mistaken. Undertone has everything to do with getting a good match when it comes to choosing the right foundation. You want your foundation to complement the undertone you have and bring out and enhance your natural coloration.
What Undertones Are There, and How Do I Determine Mine?
This is easier than most people expect. There are only three undertones: Neutral, cool, and warm.
You determine which one you are by looking at the veins on the inner side of your wrists:
If your veins appear green, you have a warm undertone.
If they look blue, you have a cool undertone.
If it's hard to determine because you see a mix of both colors, then it means you have a neutral undertone. Lucky you!
I Know My Undertone, What Now?
Once you know your undertones and the type of foundation you're looking for, then you can be confident you won't end up going too light or too dark.
If you've done your homework and you're ready to shop, keep reading our selection of the best foundations you can choose from!
After a lot of research, trials, and even a few tribulations, we've compiled this handy list. We hope this means you don't have to spend as much time as we did finding your perfect match. The foundations here are all fantastic choices. If you're confident it matches your skin tone, you're good to go.
Here's a list that includes our top choice, a few runner ups, and some other great alternatives so you can pick the right foundation that will work the best for your personal needs.
Top 10 Best Foundations for Large Pores 2023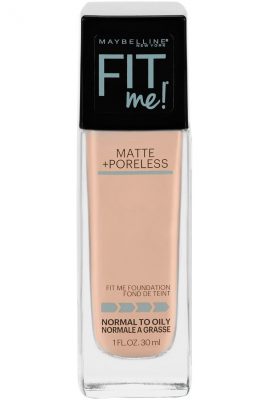 Why we like it:
This is a top-selling and highly rated foundation and with good reason. It hits many sweet spots when it comes to consistency, texture, formula, price, and wide availability.
Editor's Rating:
Features & Main Selling Point(s)
This foundation offers medium coverage that comes in what seems like an infinity of shades so you can match your skin to it. Traditionally, it was usually much more expensive lines and brands that used to offer such varied color options, but thankfully more companies are embracing variety and trying to serve as many different people as possible.
Design
The packaging doesn't do the product inside any sort of justice. Then again, we don't expect spectacularly designed bottles at this price point.
The product is well made and has good ingredients at its core. It's not premium, though, so keep that in mind when considering it.
Pros
It's super affordable.

It offers a great variety of colors for you to find the perfect match.

It's far better quality than its price indicates.
Cons
Because it's a more budget line, while it had some great ingredients, they are not the absolute best out there.

It is only suitable for normal to oily skin types, so if your skin is dry, keep reading down below for other great options.
---

Why we like it:
It's good quality for a great price. On top of that, it works well for many types of skins, especially those on the drier side or which are starting to show wrinkles and other signs of age.
Editor's Rating:
Unlike our top choice, this option does work well for drier skin, so if your skin is dry, consider this one our top pick for you.
While we're in general not huge fans of so-called "treatment" makeup because it's usually overpriced and not very useful, this one is a clear exception to the rule.
Features & Main Selling Point(s)
This foundation features a non-greasy yet hydrating formula that is great for fine lines because it doesn't accentuate them and bring any extra attention to them, as many other foundations do.
It includes SPF 18 and antioxidants to protect skin from damage, while also claiming anti-aging properties.
Design
The packaging isn't groundbreaking or particularly beautiful, but it makes up for it in practicality. This design includes a little applicator, which means you don't need any extra tools to apply it. It is especially good when you're on the go and need to carry as little as possible.
The applicator tip is also absorbent, so it also serves as probably unintended insurance against leaks.
Pros
It's very affordable

It includes SPF and other treatment ingredients that help keep your skin healthy.

It works well if you have some fine lines already showing.
Cons
It doesn't have as much coverage as other options.

The applicator can be damaged with use, and if that happens, you'll need to use an alternative sponge or brush to apply it.
---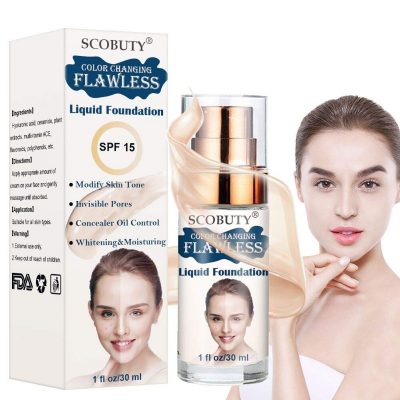 Why we like it:
A foundation that makes many promises and delivers on them all.
Editor's Rating:
Although not from a well-known brand: this intriguing foundation makes many promises: Color changing (say what?), waterproof and for all skin types? Sounds almost too good to be true, right? It can be used as an all-around alternative. You don't even need to use concealer with it.
Features & Main Selling Point(s)
It's lightweight, inexpensive, and even includes SFP. And yes, if your imperfections are minor, you won't need to pile on extra concealer. Best of all, it changes color to match your undertone! If you're the adventurous type and want to try a less well-known brand in search of your perfect foundation – this one is well worth a try.
Design
The packaging design is low quality. Although not the most important thing to consider, it's low enough that it can be off-putting. Rest assured, don't be, the product inside is great.
Pros
It has a good texture that it's easy to apply and looks good in many different skins.

It fulfills most of the promises it makes, which is both surprising and kind of a relief?
Cons
It's a sheer foundation, so while it works for many skin types and needs, it won't work for those looking for fuller coverage.

The packaging can make you doubt at first.
---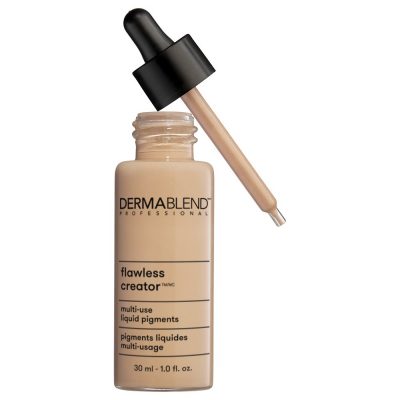 Why we like it:
It's a great product with a big price tag. Still, a great choice if you have the budget, though.
Editor's Rating:
This is a truly stellar product. However, while the price can be easily justified by pros, we know this is certainly not the case when it comes to most people just looking for everyday makeup (or even special occasion makeup).
Features & Main Selling Point(s)
It works for all skin types and offers the complete range of coverage possible, making it an excellent asset for those working on the skin of several people, such as makeup artists, and those users who don't always apply their makeup the same way.
It can work at any coverage level that you need to want it to. You can apply just a small quality for lighter coverage, or you can build it up for full coverage. The best of all worlds in a single bottle, and also a little bit goes a long way, making it last longer and easier to justify price-wise.
The versatility is excellent, and so is the natural finish, no matter how much coverage you decide to go for.
Design
The bottle is pretty basic design-wise, but we like the drop applicator because it lessens the chances of product waste, which is especially important when you're working with a more expensive product such as this.
Pros
It offers pro performance, and it's genuinely a multi-use product.

It's suitable for all skin types.
Cons
It is significantly more expensive than most alternatives out there.

For being such a good option and a more professional range, it would be nice if it offered a more extensive selection of colors for better matching.
---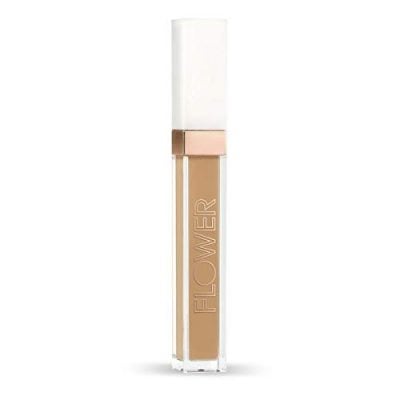 Why we like it:
A great two-in-one that will meet many needs without breaking the bank and will leave you with nearly flawless texture if applied correctly.
Editor's Rating:
Features & Main Selling Point(s)
This is one of the few foundation sticks that won't make your face look caked. It is still a stick, but as lightweight as a formula like this can be. On top of that, it's also a very clean product if you're trying to stay away from harsh chemicals.
It's a two in one product which makes it suitable both for your wallet and for ease of carrying around.
One side includes a primer that blurs your pores, and the other one is a medium coverage foundation that applies smoothly over it. They're a great combo and means you get several functions out of one handy stick.
Design
We are big fans of the usual stick design because it's easy to carry around, and the risk of messy accidents is almost non-existent.
It's not particularly "pretty" packaging, but it's the perfect marriage of form and function in this case, so we don't mind that at all.
Pros
It's easy on your bank account and can be carried in your bag as easily as a lipstick.

Despite technically including two products in one, it is not more expensive than a regular foundation.
Cons
It's easy to apply too much product if you're not careful, and that will result in the opposite result of what you were looking for.

The stick won't work for everyone because the formula needed for this presentation is naturally heavier than other alternatives.
---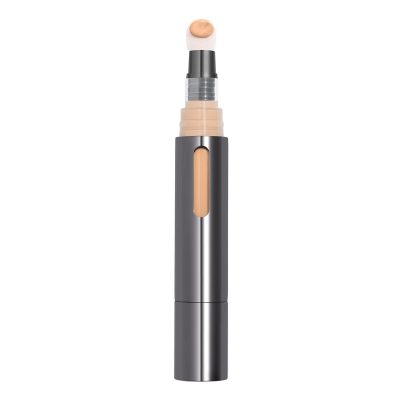 Why we like it:
It's an ethical product from a brand that doesn't do animal testing, and it's multi-function, so it can replace several products in your makeup bag.
Editor's Rating:
Features & Main Selling Point(s)
This product promises to blur fine lines, and in fact, it does when applied correctly. It also include  extracts that are good for the skin such as turmeric for anti-inflammation and skin brightening, as well as camellia seed oil to calm, nourish and moisturize.
This product works great on mature skin because it doesn't emphasize wrinkles and other imperfections, and it's excellent for those that think less is more even when it comes to makeup.
Design
It comes in a cute pen applicator with a window that lets you see the level of product left inside. We appreciate this little detail because there's nothing worse than running out of product in the middle of an application and being left with patchy unfinished skin for the rest of the day or until you order more.
Pros
It has good packaging that will let you better plan when you need to buy a replacement.

It's genuinely multi-functional, so you can save money by not having to invest in concealers, CC creams, and other complements.
Cons
It's a small pen with limited quality of the product inside, so it won't last super long before you need a new one.

It doesn't offer such a wide variety of shades as other brands.
---

Why we like it:
This foundation is for when you want to look like an A-list celebrity on special occasions or every day use without making your skin hate you.
Editor's Rating:
Features & Main Selling Point(s)
This foundation is clean. It has no oils, no harsh chemicals, and no fragrance, making it a great choice for fairer and more sensitive skin types.
It also packs other properties such as anti-aging antioxidants in the form of vitamins A & E, olive leaf extract, lemon fruit extract, and papaya fruit extract. It's a fantastic addition to your makeup collection, but it comes at a price.
There's good reason this a favorite of many professional makeup artists and several of your favorite celebs: It makes your skin look flawless without being super obvious that you have lots of makeup on.
They're also great for those that need to wear makeup all the time, but who suffer from skin irritation from putting on and taking off so many products daily. Vitamins and added extracts are used by this brand to help reverse these skin reactions.
Design
The design of the bottle has a minimalist and elegant quality to it. It also has a convenient pump that avoids the mess and potential leakages.
Pros
It gives a fantastic porcelain-like finish on fair skin tones.

It is pigment dense, so a little bit goes a long way.
Cons
It has better pricing than some competitors with similar features, but it's still not for all budgets.

It mostly comes in light shades, so it will be a better and easier match if your skin is fair.
---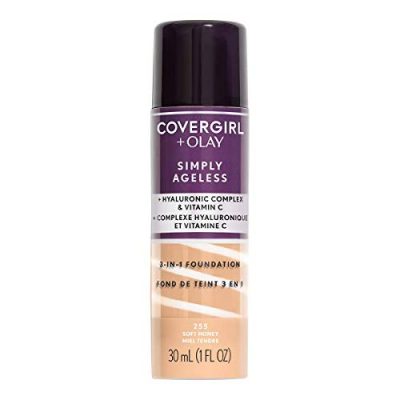 Why we like it:
It truly offers excellent anti-age benefits without the bloated price tag that usually comes with those.
Editor's Rating:
Features & Main Selling Point(s)
This foundation is hydrating, anti-aging, and will hide most of your imperfections, so what else could you want? It helps your pores and also your wrinkles, so it's a great deal all in all.
It's multi-purpose and anti-age all in one. This is a product that promises to free you from a long makeup daily regime, and it certainly delivers in many ways.
However, it does have a limited range of colors available, which is disappointing from a mainstream brand.
Design
The bottle's design is lackluster, but the product is good, so it's worth looking past this neglected detail.
It features a pump that helps prevent leakages, which is good, but generally speaking, this style of the pump isn't great at getting that last drop of product out of the bottle.
Pros
It offers affordable anti-age benefits, which is a nice change from most "treatment" formulas that don't provide too much for the increase in price.

Two trusted brands combining forces is a mark of quality.
Cons
It should be accessible to more people because of price, brand awareness, and convenience, but misses the mark when it comes to color selection.

The labels on the packaging obstruct the view of the level of product left.
---

Why we like it:
It's versatile, works for most people, and t's super cheap.
Editor's Rating:
Features & Main Selling Point(s)
The foundation offers a natural finish that is matte and always ready for photos. We can attest to the results being really good and much better than you would expect at such a price point.
If you think looking good doesn't have to cost much at all, we agree, and this the foundation for you. This matte finish foundation is not only affordable but also suitable for all skin types.
If you're a student or are otherwise on a tight budget, this is a godsend that will help you look good no matter what.
Design
Honestly, this little tube is underwhelming, and not the best packaging for when a product is almost over, but we can't complain about the lack of more expensive packaging at this price point.
Pros
The price is the main draw of this product because it packs good results for a small cost.

It can work for most skin types and needs.
Cons
The packaging has the potential for product waste because it's probably as hard to get the last bits of the product as it is to get the last bit of toothpaste out.

It doesn't work equally well for all undertones, so it would be advisable to try it in person before buying.
---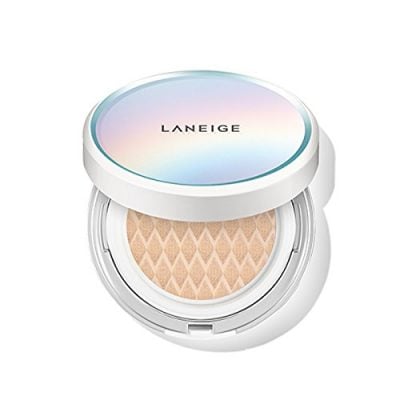 Why we like it:
A beautiful looking portable that's great for sheer coverage.
Editor's Rating:
This is a more premium option if you want the best of both dry and liquid worlds. The formula also uses more natural ingredients, so it could be better tolerated by more sensitive skin types.
Features & Main Selling Point(s)
It's easy to carry, easy to apply, and has a very natural look when applied because of its sheer coverage. Its pigments adapt to your skin for better and more subtle blending, making sure you never look like you have a mask on. It's a good option that feels more luxury than the Maybelline ones we have previously mentioned.
We also like that the brand is making efforts to reduce some of the waste makeup packaging produces. After all, we all love cute packaging, but are we thinking about what happens to all of that plastic and glass once our product runs out?
Design
The packaging is gorgeous, with an iridescent cap. The compact product is easy to carry around in your bag, no matter how small.
They get an extra brownie point for thinking about sustainability by offering refills, so you can keep and reuse the cute compact box the product comes in.
Pros
It comes in pretty packaging that can also be reused.

The hybrid formula works for many skin types and needs, and long as they don't require full coverage for significant imperfections.
Cons
It's significantly more expensive than many other good options on the market.

It won't work for you if you need to cover more apparent imperfections.
---
The Ultimate Foundation Buyer's Guide If You Have Large Pores
How Large Pores Affect Your Makeup
Large pores don't affect your makeup any more than any other skin conditions or needs. Don't feel defeated or alone, as makeup can just about "fix" anything we dislike nowadays.
What this means is that your pores don't affect what you can apply or how you do so more than any other skin characteristic, and there's plenty of specialized products to address your concerns.
What is important is keeping in mind what your goal is when applying makeup. This will guide you so you can choose the right formulas that will work with you instead of against you to accomplish the look you're going for.
If your large pores are a concern for you and you'd like to make them less noticeable, pay attention to the formulas and products we have recommended that help minimize their appearance.
We are confident that there's at least one that is the perfect need for your needs and budget!
What's in a Formula?
A common mistake people make is not paying attention to the formula of the foundation they buy or are planning to buy.
Why is this important, you ask? Because the formula will not only determine how your skin might react to it longer term (especially if you have sensitive skin) but also how it will interact with the other things you're putting on your face.
What kind of formulas are out there? The basic four are: Water-based, oil-based, silicone-based, and powder (some sort of talc is used for these last ones).
A good rule of thumb is to use your skin's past as a guide. If you have had adverse reactions to other types of products with the same base, steer clear of those types of foundations, and choose a base your skin might like better.
Another thing you should look for in the formula, especially if you're someone with large pores, is any indication that your chosen foundation is non-comedogenic. This is because if that's not the case, your large pores might get clogged and become prone to infection and other ailments you don't want near your face.
Something Else to Consider:
Quality foundation won't oxidize after being applied and turn dark or orange on you.
This is one of the reasons why investing in a good quality product is advised. If you're more of a bargain shopper and are unsure about the stability of the product you want to buy, see if you can get samples to try it out first in real-life conditions.
Is It Better to Choose Liquid or Powder Presentation When You Have Large Pores?
The liquid option is better in general. You'll still have to pay attention to the formula and what will work better for your other skin concerns, but texture-wise, when it comes to large pores, the liquid foundations are better. Silicone can also be a viable option in many cases.
We would advise you to generally try to stay away from oil-based formulas and powder presentations.
What to Look for in Foundations When You Have Large Pores?
When you have large pores, you should look for non-comedogenic formulas that won't clog your pores and also formulas and textures that won't accentuate them.
If you're the average person with large pores then you're looking to, if not wholly conceal them, at least to not make them more evident than they are. This is very easy to understand because everyone is usually after that elusive and almost impossible porcelain-like smooth skin.
One of your best allies when it comes to diminishing the appearance of large pores is primers, so one of our top recommendations is that after taking into account your skin type, your coverage needs, and the formulas offered, you also look into what concealers work better with what primers.
A good combo of the right primer and concealer won't make you look like a literal doll, but it will get you as close as humanly possible.
What to Avoid if You Have Large Pores
Cakey textures and weight are a no go.
Heaviness, in general, will clog your pores, irritate your skin, and make them your face's protagonists, which is precisely what you're probably trying to avoid.
If you want to learn more about what makes a good foundation, head here for more detailed explanations for many of the points touched in this article:
How to Choose the Best Type of Foundation for Your Skin
There are so many presentations available when it comes to foundations that you feel like you need an instructional manual before starting to shop. If you've always been confused about the differences, advantages, and disadvantages, you've come to the right place. Here's a summary of what you can find out there:
Tinted Moisturizers and BB Creams:
Best suited for those who don't want or need a lot of coverage. Tinted moisturizers aren't great at hiding blemishes. They're designed to even out your overall skin tone.
Tinted moisturizers are easy to match to your natural skin tone, and their formulation makes them incredibly blendable. Just don't expect them to give your skin a porcelain doll look unless your skin is already pretty good to start with.
Matte-Finish Liquid Foundations:
These are usually buildable and lightweight at the same time.
This is a great choice to cover blemishes and other imperfections, and it's also the go-to choice if your skin tends to get that oily shine either naturally or because you live in a place with high humidity.
However, these aren't perfect for everyone. If your skin is starting to show wrinkles, or if your skin gets flaky patches in the cold, a foundation of this type will only draw even more attention to these types of things.
Moisturizing Liquid Foundations:
They offer more coverage than tinted moisturizers and BB creams, but less than matte-finish liquid foundations. This makes them a great choice if you're looking for a middle ground in coverage/skin shown ratio.
The usual satin-like finish is excellent for most people, and it's especially suitable for dry to normal skin types, but not so much for oily ones.
If you apply these correctly, they can look incredibly natural.
Cream-to-Powder Compact Foundations:
This option works well for most skin types because it sets into a semi-matte finish. This is especially good if you have trouble making your makeup last and need to retouch throughout the day. This kind of foundation is very retouch-friendly.
This option also offers a wide range of coverage options, so if your skin is not super oily or super dry, it might be worth giving this presentation a go.
Stick Foundations:
Great to cover imperfections because coverage is medium to full. They are also super convenient to carry around for travel or middle-of-the-day touch-ups.
Stick foundations work best for people who have relatively clear skin. Stick foundations can also cover up smaller imperfections quite well,  but they can worsen the appearance of pores and wrinkles.
This means that most of the time, you'll be better off using this type of foundation in combination with a different one. Don't try to cover and blend your whole face with just this type of foundation.
Powder Foundations, Pressed or Loose:
They are better for people with good skin because they will look like cake if you attempt to build them up too much. They will also accentuate any flakiness and the appearance of large pores, and in addition to that can make dry skin worse.
This means that while they're easy to carry around, they're better for when you need only light coverage, and your skin is pretty decent all around. Powders are also great for light touch-ups and getting rid of excessive shine and oiliness midday.
Special Duty Foundations, Anti-Aging & Serums:
These are a mixed bag. While they can sometimes boost the benefits of the anti-aging or special care routine you might be following, they're often overpriced for the amount of treatment that's included in them.
Wrapping Up
The beauty market is overflowing with products and we hope this list of top ten foundations and our guide has steered you towards a foundation that becomes your reliable everyday way to look and feel great about your skin.