Top Picks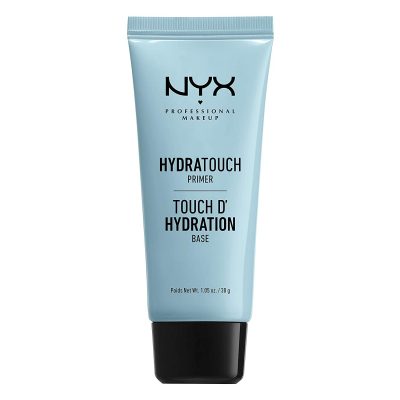 NYX Cosmetics Hydra Touch Primer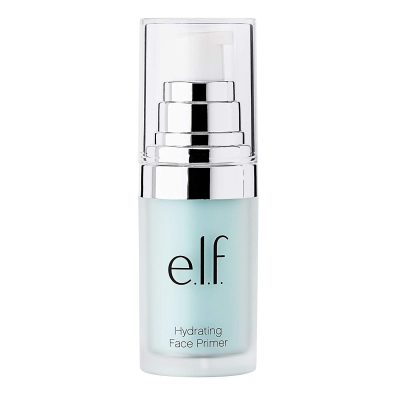 e.l.f. Hydrating Face Primer

Monica Ann Beauty Dual Action Face Primer
Previous
Next
If you have dry skin, you know how important it is that every single product you put on your skin has just the right ingredients to make it ultra-hydrating, whether it be your cleanser, your moisturizer, or your foundation. Everyone wants that glowy, dewy, youthful look – which can be hard to achieve when your skin is dry and flaking off.
Fear not: using the right primer underneath your foundation can go a long way in helping you achieve that luminous look. Not any primer will do, however; if you have dry skin, you'll need a primer that will moisturize on top of doing all of the things that primers are supposed to do.
What You Need to Know About a Makeup Primer
Before we dive into the best primers available, let's explore the most important info to keep in mind about what makeup primers are and how to choose the right one for you.
What Does a Makeup Primer Do?
First of all, what even is a primer, and do you really need one? Isn't foundation enough?
We can't tell you what you need, but primer is an important part of many people's skincare and makeup routines for a lot of different reasons. First of all, primers help create a smooth base for your foundation to glide on top of; without it, the makeup can start settling into fine lines and pores – not an attractive look.
That brings us to the next benefit: pores. No one wants large pores ruining their perfectly made-up face, and primers smooth them out and can even erase the look of pores so that your makeup settles beautifully and you can get that flawless finish. Many primers do the same for fine lines, too, especially ones with anti-aging ingredients like the Covergirl & Olay Simply Ageless Primer.
Lastly, a primer helps your makeup to last longer. We've all had those days where we look in the mirror as we're leaving work and see that our face, which was perfectly made-up in the morning, looks like we just rolled out of bed. Using the right primer can help your foundation stay flawless throughout even the most chaotic days. We can all use a little bit of that!
What to Look for in a Primer if You Have Dry Skin
For those with dry skin, everything about makeup is just a little more complicated, and that includes choosing a primer. Since many primers are designed to control shine or give your skin a matte look, they can absorb the oil that your skin is already lacking. If you have dry skin and are going to use a primer, make sure you either pair it with a moisturizer or choose a primer that has hydrating properties built in or is otherwise specifically designed for dry skin.
While you're shopping for the best makeup primer for dry skin, look out for these factors:
Ingredients
Look for specific ingredients that are known to add moisture to your skin. There are too many different formulas and extracts out there to name here, but we'll make sure to point out all of the ingredients that dry skin loves for each of the products we've picked out. If choosing ethical and chemical-free products matters to you, look out for products that are free from things like parabens and other toxic chemicals, and that are cruelty-free.
You also want to look out for ingredients that match the foundation you use. For example, if you use a water-based foundation, a water-based primer (like Hydra Touch Primer from NYX Cosmetics) is likely to work better underneath it; the same thing goes for an oil-based or silicone-based foundation.
Hydration
If you have dry skin, you're probably looking for one thing and one thing only in all of your skincare and makeup products: hydration. Getting as much moisture back in your skin as possible is key for dry skin sufferers, especially during the winter. Like we mentioned earlier, it's important that your primer has extra ingredients that are specifically geared toward moisturizing your skin. Hyaluronic acid is one example of a super-hydrating ingredient, which a couple of our picks include, but there are lots of other plant-based moisturizing ingredients, too.
Try to avoid words like "mattifying" or "shine control" when you're shopping. Instead, look for words like "hydrating", "moisturizing" or "glow".
If your skin is really dry, you might also consider avoiding silicone-based primers, some of which can absorb the already-lacking oil from your skin. One caveat of silicone-based primers, though, is that they have an almost magical pore-blurring and smoothing effect. Most of the options on our list do include silicones for this reason, but the ones we chose have extra moisturizing ingredients so they won't dry out your skin (although you may need to pair some of them with your moisturizer – we'll tell you which ones).
Staying Power
One of the main reasons people use primer is to help makeup stay on the face throughout the day. We all know what it feels like to have smudged, messed up makeup by the end of work or a night out, and primer can help with that. Silicone-based primers usually do this better than oil-based ones, for example, so you might have to weigh moisturizing benefits against staying power when you're shopping.
Affordability
Lastly, we know if you could buy every single primer on this list, you would. But most of the time, we're (sadly) working within a budget. We'll let you know whether each pick is easily affordable or a special occasion splurge.
Now that you know what to look for, it's time to let you know what our absolute favorite primers for dry skin are so you can pick the best one for you. With the perfect primer, your dry skin will be glowing in no time!
Top 10 Best Primers for Dry Skin 2021
Your Comprehensive Guide to Primers for Dry Skin
Especially if you've never used a primer before, buying and using one for the first time can be a confusing process. You know about what to look for and the products we think are best for dry skin, but you probably still have a lot of questions. We've put together all the information you need about primers, specifically for dry skin, so that you can feel confident as you shop.
How Do You Apply Primer?
You've chosen the primer that sounds perfect for your skin, and now you want to try it out. How do you apply it? First of all, especially if you have dry skin, consider always pairing your primer with a moisturizer. Although we picked primers, like the e.l.f. Hydrating Primer that are hydrating enough to function doubly as a moisturizer too, there are others that you'll want to use a separate moisturizer with to absolutely guarantee against any dry spots.
Primer should always be applied after moisturizer and any other skincare product (if you use facial oils or serums, for example). Think of your primer like the middle layer between your skincare and your makeup. It's easiest and most effective to apply primer with your fingers, just as you would your moisturizer. How much to put on is up to your skin and the specific product you're using, but in general, your dry skin will soak up more product than oily skin, so you might need to apply a little more.
Pro tip: wait at least 60 seconds after applying your primer to put on your makeup or foundation. This will allow the primer to completely dry and not get mucked up with your makeup. If you don't let your primer dry, your makeup might pill or get patchy in places.
Does Primer Dry Skin Out?
Not all primers are created equally. That means that yes, some primers can dry your skin out – but not all of them, and certainly not the ones we chose specifically for people with dry skin. It might take a little bit of trial-and-error to find the best primer for your skin. In general, if your skin is super dry, look for water- or oil-based primers (like our two picks from NYX Cosmetics), and avoid words like "mattifying" or "shine control".
What's the Difference Between Moisturizer and a Primer?
If you have dry skin, surely you're very familiar with what a moisturizer does for your skin. A moisturizer is used for exactly what it sounds like: to moisturize your skin. A primer takes it a step further, preparing your skin for makeup application by smoothing out pores and fine lines. Some primers do have special moisturizing ingredients and might be able to be used as a double-duty moisturizer/primer, including many of those on our list.
Your Other Questions About Primers for Dry Skin, Answered
Question: Is Primer Necessary for Makeup?
Answer: Like we said in the beginning, nothing is necessary, and only you can decide what's best for your skin. However, if you're feeling like something's not quite right with the way your makeup is turning out – it's settling into creases, or it's flaking off during the day – then primer could go a long way in resolving some of those issues.
Question: What Happens if You Don't Use Primer Before Makeup?
Answer: If you don't use primer, your makeup could clog up your pores and make you break out. You might also be missing out on a flawless finish to your foundation, and no one wants to miss out on that! You could also find that your makeup fades away during the day when you don't help it stay in place with some primer.
Question: Is It OK to Wear Primer Every Day?
Answer: You can absolutely use primer every day, but since it's a bit expensive, you might want to skip it on days that you're not layering foundation on top of it.
Question: Can I Use Primer on Its Own?
Answer: Yes, of course! Since primers help the skin have a smooth, flawless look, some people might want to wear it on its own, although it might start getting a little bit expensive if you do that. Some of the primers on our list like the Monica Ann Dual Action Primer have other benefits like anti-aging besides just priming skin for makeup, so using it on its own could give your skin lots of beneficial nutrients.
Question: Can You Mix Primer With Foundation?
Answer: Mixing primer with foundation will dilute the foundation and give you a more opaque, youthful look. Just mix it up on the back of your hand and apply as you would your foundation!
Choose a Primer Your Dry Skin Will Love
If you have dry skin, you may have felt unsure about primers in the past, knowing that many of them are meant to mattify the skin. But dry skinned people can use primer, too! Just keep your eye out for the specific factors that we've mentioned here, and you can get that flawless makeup finish in no time.