Top Picks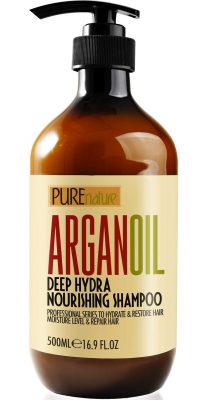 Pure Nature Argan Oil Deep Hydra Nourishing Shampoo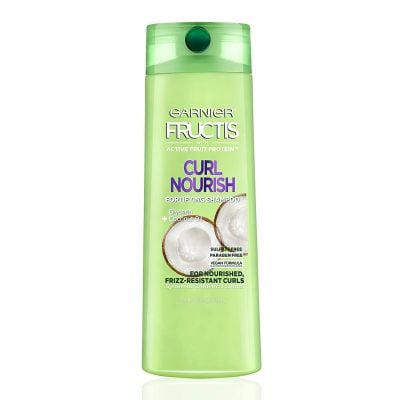 Garnier Fructis Curl Nourish Shampoo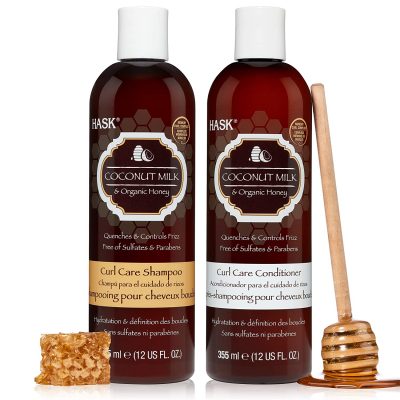 Hask Coconut Milk & Organic Honey Curl Care Shampoo
Previous
Next
The perfectly-defined perms from the very bold and outspoken 80s are now making a comeback and are more gorgeous than ever in 2020.
A perm, which is the shortened term for "permanent wave", is a hair treatment process that uses chemicals to break down the hair structure and rebond it into a curl or a wave. This process changes the hair texture entirely, which means that previously straight-haired girls would have to adjust to an entirely different hair care routine in order to take care of their newly-permed hair.
Factors to Consider When Buying Shampoos for Permed Hair
One example of a hair care product that you should consider switching when you undergo this chemical process is shampoo. But it's not enough to pick any bottle with "perm" or "curly" written on it—there are some things you'll want to consider to make sure that you get the hair product you deserve.
How to Choose the Best Shampoos for Permed Hair
With dozens or even hundreds of products out on the market today, how exactly do you choose the best shampoos for permed hair? Here are some things you should consider before buying a shampoo.
Natural Ingredients
Since permed hair is already made more fragile by various chemicals, you should try to avoid shampoos with plenty of difficult-sounding ingredients and stick to natural ones. In addition to this, natural ingredients like aloe vera, shea butter, plant-based oils, fruit extracts, and leaf extracts have moisturizing, antioxidant, and anti-inflammatory properties that are good at taking care of your permed hair.
For Hair Moisturization: Humectants
If your biggest hair problem is severe dryness, you should definitely look into humectants. Humectants are ingredients that can lock in moisture and soften dry hair. Since permed hair can easily get dehydrated, humectants, like sorbitol and glycerine, are an important main ingredient in shampoos for permed hair.
For Hair Reconstruction: Keratin and Collagen
Permed hair is more prone to getting damaged, which is why a lot of people with permed hair turn to shampoos that promote hair reconstruction. These shampoos typically contain proteins and amino acids, which can repair your hair and smoothen its structure. Most common in shampoos are collagen, a high molecular weight protein, and keratin, a hydrolyzed protein.
Paraben and Sulfate-Free
Parabens and sulfates are chemicals used in shampoos to aid with preservation and additional cleansing properties. However, although these ingredients do present some benefits, their drawbacks are simply not worth it. For instance, while parabens can prevent fungi growth in shampoos, they can also dry out your hair and cause hair to fall out.
Sulfates, on the other hand, are effective at cleansing and foaming but they strip your locks of essential natural oils, leading to frizzy and dehydrated strands.
Value for Money
You should also factor your budget in when considering which shampoo to buy. Some shampoos may be more expensive than others but do not necessarily offer more value for your money. Others, meanwhile, may seem too affordable, but they already offer everything that you need.
Remember, having the right shampoo is the best way to make permed hair maintenance more affordable in the long run. It's always better to buy a relatively expensive shampoo that's formulated especially for permed hair than to have to redo your perms. Or worse, to get an even more expensive hair treatment to repair your damaged hair.
To help you out, we've gathered the sixteen best shampoos for permed hair that can take your gorgeous new locks to a whole new level.
Top 16 Best Shampoos for Permed Hair 2021
Guide to Taking Care of Permed Hair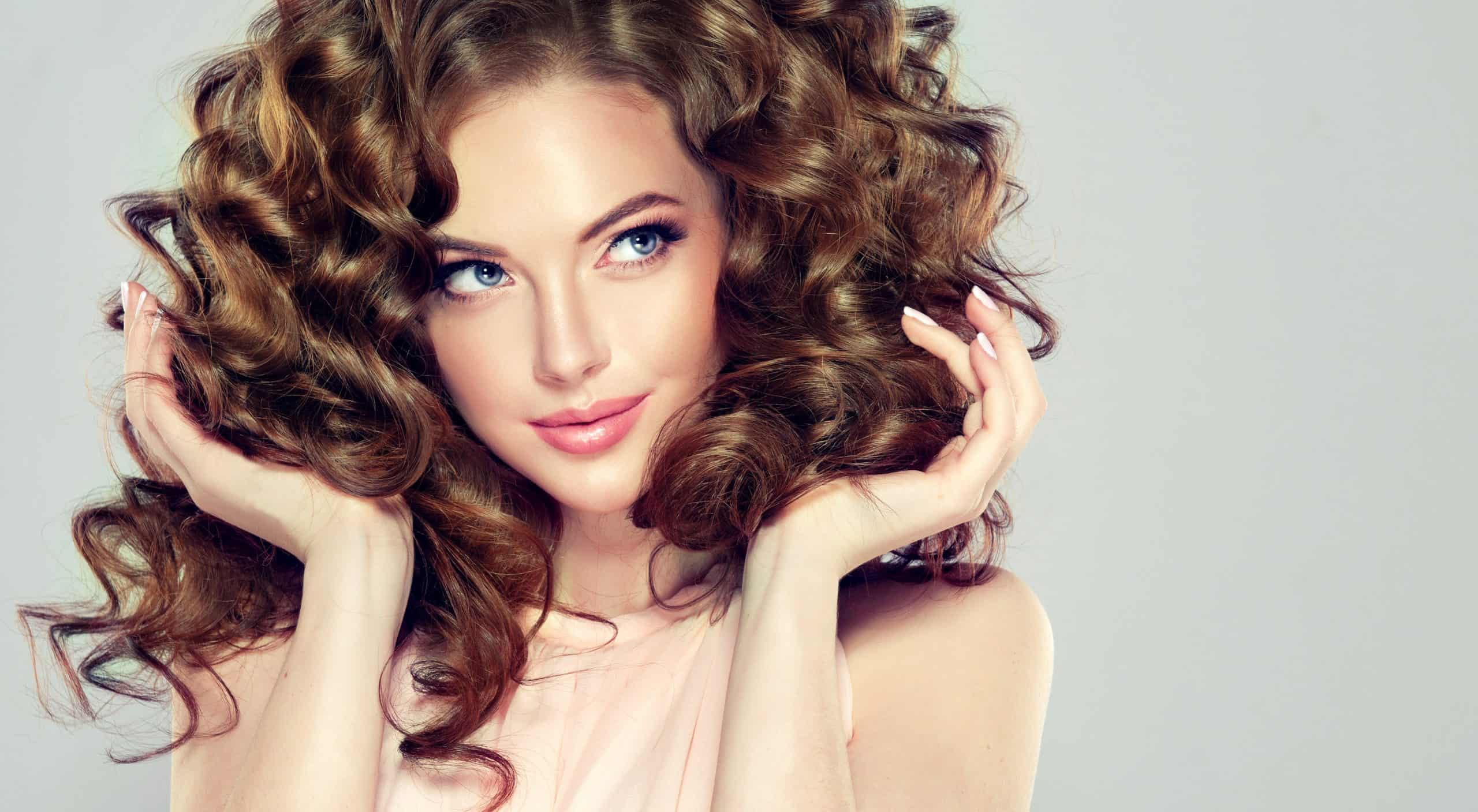 Now that you've got an idea of which shampoos are most suitable for your permed hair, it's time to get into the full haircare routine. In the next sections, we'll give you our best tips for taking care of your perm and answer some of the most common questions related to shampoos for permed hair.
Why Should Permed Hair Have a Different Shampoo?
Permed hair is basically just chemically-induced semi-permanent curls. And like all hair types that undergo a chemical process, permed hair is also more prone to dryness, frizz, and even breakage. Without proper care, it could easily lose its luster, and you would have to spend a lot of time and money just to restore it to its former glory.
These days, the easiest and most affordable way to maintain your perm and to keep its volume, texture, and shine is simply to use a nourishing and hydrating shampoo that is specifically formulated to do just that. Let's discuss in detail what a different shampoo can do for your newly-permed hair.
Rehydration
Although even natural hair can become dry with overexposure to sunlight, wind, and chlorine, chemically treated hair tends to lose its moisture much faster. To keep your curls hydrated and therefore softer and more manageable at all times, it's important to use a shampoo containing specific ingredients that can lock in moisture and rehydrate the hair.
Our recommendation for the best rehydrating shampoo for permed hair is the Pure Nature Argan Oil Deep Hydra Nourishing Shampoo.
Damage Repair
Any hair that undergoes a chemical treatment tends to experience adverse effects. Due to this, permed strands are more prone to breakage. And with locks easily knotting with just a slight breeze, the resulting tangles can lead to damaged hair even when carefully combed out.
Shampoos that are specifically formulated for permed, chemically-treated, or curly hair usually contain proteins like keratin and collagen. These proteins can protect each individual hair strand from breakage and repair and smoothen those that are already damaged.
If you're looking to fix up broken-down permed hair, you can't beat the Arvazallia Advanced Hair Repair Moisturizing Shampoo.
Shine Maintenance
Permed hair can easily lose all its nutrients due to humidity and temperature. Without the proper nutrients, your hair can also easily lose its shine and luster. Shampoos for permed hair contain plenty of natural oils and nutrients that can keep the hair lustrous and elastic.
To build and maintain a healthy luster, people with permed hair can't do better than the Marc Anthony Strictly Curls Curl Defining Shampoo.
Frizz Protection
Frizz can roughen the soft texture of your hair and cause it to look unnaturally bushy. Sadly, curly hair, especially those that have been chemically-treated, are particularly more prone to frizz. Even when you're just sleeping, all the tossing and turning can turn your well-defined curls into frizzy morning hair when you wake up. To avoid this, you should use a shampoo that can protect your hair from that dreaded frizz.
In short, permed hair requires a lot of proteins for hair reconstruction, humectants for hair moisture and frizz, and nutrients to keep it shiny and more. While there are shampoos available in the market that promise to fix these individual hair problems, shampoos specifically formulated for permed hair can address all these hair concerns at once, which is just what your permed hair needs.
If you're looking to tame and manage your frizzy permed hair, the best shampoo for you is the Maui Moisture Curl Quench + Coconut Oil Shampoo.
How to Take Care of Permed Hair
Depending on how your hairstylist did your perm, you typically have to wait between 24 to 72 hours before you wash your hair. This is because the chemicals used for the perm aren't fully activated yet before this point, so you should avoid getting your hair wet if you want to keep your curls intact. Also, during that time, your curls are still quite malleable so you should also avoid brushing or styling your hair in any way.
Washing Your Hair
You'll most likely need to invest in a new hair care routine starting with your shampoo and conditioner after perming your hair. Curl-enhancing products that are moisturizing and are high in proteins like the Pure Nature Argan Oil Deep Hydra Nourishing Shampoo are important in keeping your curls hydrated and maintaining their good condition.
Conditioning Your Hair
The chemical process involved in perming, even the best ones, can damage your strands at least a little bit. To prevent further damages, it's always best to follow up with a conditioner after shampooing your hair.
You should also consider using an anti-damage conditioning hair mask at least once a week to keep your hair healthy and moisturized. Leave it on for up to 15 minutes with a warm towel wrapped around your head to ensure that your hair fully absorbs all its nutrients. Finally, rinse with cool water to close the cuticles and lock the benefits in.
Drying Your Hair
Opt for microfiber or cotton hair towels to squeeze excess water out of your hair because traditional towels can be too rough and can lead to frizz. Afterward, it's recommended to just let your hair air dry instead of using a blowdryer to prevent any possible heat damage. You can also use a hair diffuser on a cool setting but it can still cause your permed hair to frizz slightly if done wrong.
Combing Your Hair
Instead of using a hairbrush or a fine-toothed comb, you should detangle your hair with a wide-toothed comb instead. If you don't have one, even just your fingers will do. Doing so can keep your curls bonded and in place.
Styling Your Hair
Perms are actually semi-permanent and do not necessarily need daily enhancements in styling. Still, you can scrunch a curl-defining gel into your damp hair before it air dries instead of using curling irons to touch-up your hair's curls.
Since chemically treated hair is prone to breakage, it's best to avoid heat-styling. However, if you can't avoid it and have to use heat-styling tools, make sure to apply heat protection spray on your hair first.
Whether you're curling or straightening your hair, try to keep the heat at around 300°F or else you risk frying your strands. If you're looking for a safe, adjustable hair straightener or curler, be sure to check out our guides to finding the best of the best of each product.
When You're Out in the Sun
Similar to using heat-styling tools, being in the sun also exposes your hair to excessive heat and makes it more vulnerable to breakage. As such, if you expect to be out for prolonged periods of time, you should wear wide-brimmed hats to protect your hair from the intense heat of the sun. You can also use hair sunscreen to mitigate possible UV damage.
Going for a Swim
Chlorine can be very damaging to your strands, more so if you've got permed hair. As prevention, avoid swimming in chlorinated pools altogether. But if you really want to go for that long-awaited swim, especially if you plan to play for extended periods of time, then a swimming cap over your hair is a must.
Saltwater is also a bit damaging, but at least it can be remedied by proper washing. If not washed properly though, it can cause your curls to become stiff and your hair frizzy. Although seawater can cause your hair to entangle more than usual, that's nothing a good comb can't work out.
Tying Your Hair
Rubber bands can cause unnecessary friction with your perms. If you really need to tie your hair up, use covered silk bands instead of rubber bands. They are much better for your strands and can help you avoid that dreaded frizz.
Going to Sleep
Just like natural curlies, it's best to wrap your hair around with a silk scarf or wear a bonnet before going to sleep to avoid the constant friction when you toss and turn in bed. Satin or silk pillowcases are also preferable in case you don't want to sleep with your hair wrapped so that your hair can breathe. These pillowcases don't cause any friction, which lessens the risks of drying your hair out and causing tangles and frizz while you sleep.
Getting Touch-Ups
Depending on your hair type and how you care for your permed hair, perms can typically last from three to six months. But just like with any other hair treatment, your hair might need touch-ups, especially during the winter when the air is dryer. Touch-ups keep your perms bouncy and prolong its lifespan. That said, you should always wait eight to ten weeks before getting a touch-up, or longer if possible, to prevent possible damage.
Frequently Asked Questions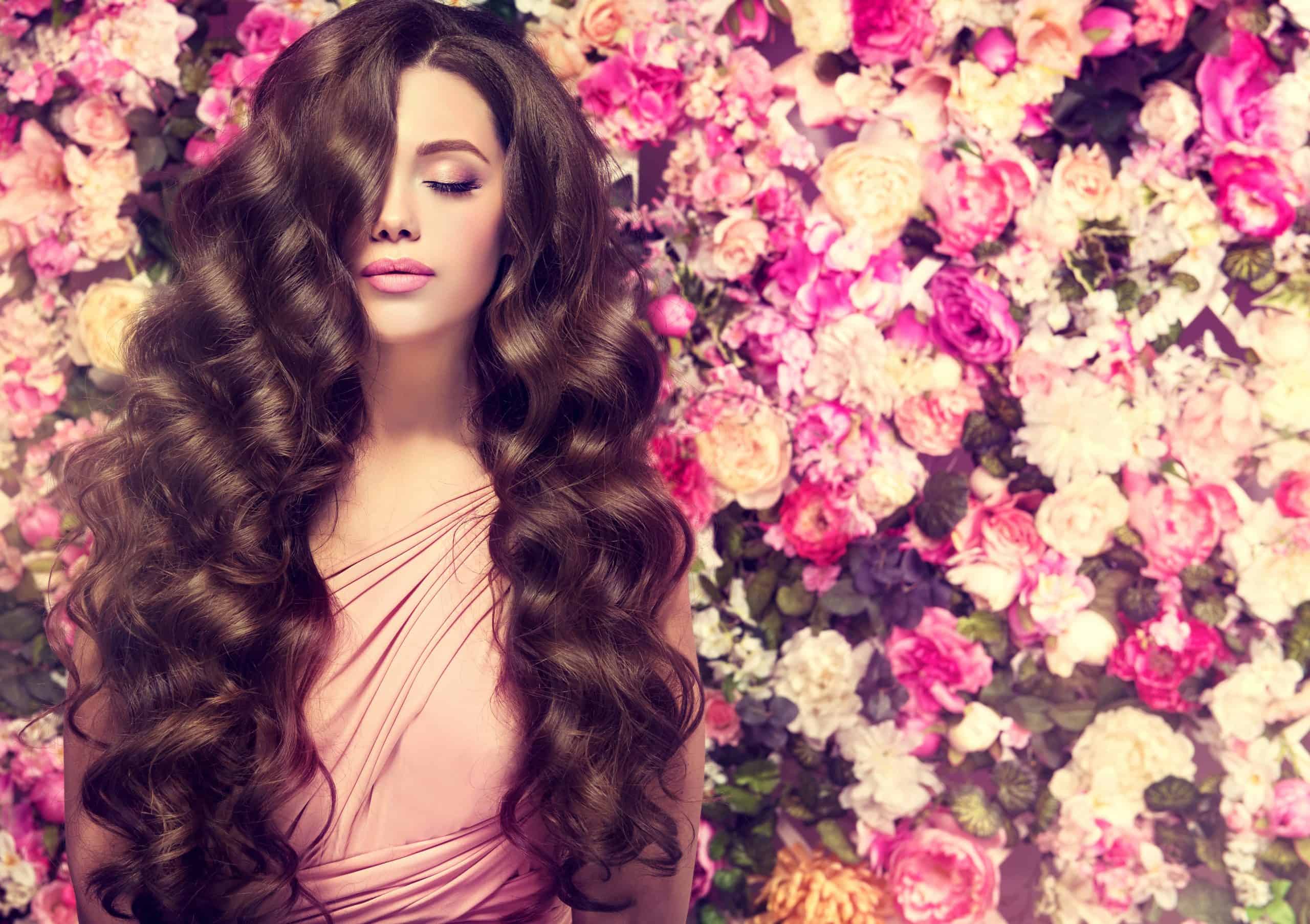 What's the Difference Between Different Types of Shampoo?
Different types of shampoos exist because different types of hair require different types of care. Some shampoos are formulated for special situations, while other shampoos are better suited for normal, untreated hair.
Special shampoos include cleansing shampoos that remove product build-up on the scalp, shampoos for colored hair, medicated shampoo for medical hair conditions, dry shampoos you just spray and your hair and don't need to wash, and even swimmer's shampoos to remove pool chlorine and copper from the hair.
More common shampoos include everyday shampoos with their mild surfactants suited for daily use, volumizing shampoos, organic shampoos, oily hair shampoos, normal hair shampoos, dry damaged hair shampoos, and 2-in-1 shampoos that are both a cleansing shampoo and a conditioner.
What Ingredients Are Shampoo for Permed Hair Made Of?
Shampoos for permed hair typically contain humectants that lock the moisture in and proteins that prevent and repair the damage, such as keratin and collagen. They also contain natural oils and plant-based extracts that keep your hair smooth and shiny.
How Frequently Should I Shampoo My Permed Hair?
If you have permed hair, you shouldn't be washing your hair as often as straight-haired people do. As ironic as it may seem, washing your hair too much can cause your hair to dry out faster.  Depending on your hair's exposure to physical dirt and sweat and how much oil your hair produces, you can opt to just shampoo your hair every few days and rinse it with cool water during the days in between.
How Long Should I Leave Shampoo on My Permed Hair?
There's no need to leave the shampoo on your permed hair for a particular amount of time. It only has to stay on your strands long enough for you to be able to scrub your scalp gently before rinsing thoroughly, which doesn't really differ from how you usually wash your hair, permed or not.
Should I Still Use a Conditioner for My Permed Hair?
Although shampoos for permed hair already contain ingredients needed to keep your locks healthy and moisturized, a conditioner is still an essential part of your hair care routine. Permed strands always tend to be dryer after perming due to the chemical process they undergo, so it's important to regularly use a conditioner after shampooing and leave it on for at least a minute before rinsing. For best results, you should also deep-condition your hair with a special hair mask at least once a week.
Final Thoughts
Now a hairstyle trend in 2020, perms adds texture and volume to your hair while maintaining a perfect balance of restraint. Unlike the first-generation perms that seemed to be "one size fits all", current perm hairstyles are more flattering and more adjustable to your hair type and facial structure.
Perm hair ideas these days don't only look softer–they also literally feel that way. Thanks to the modern perm techniques that limit the damage and odor and allow customization, you can stop worrying about the tight perm curls that are difficult to manage and have a maintainable perm curl in whichever style you might prefer, from spiral coils to wavy hair, from S-pattern curl to an undone wave.
With the right shampoo and hair care routine and habits, you can flaunt and sway your gorgeous curls at any time of the day!