Top Picks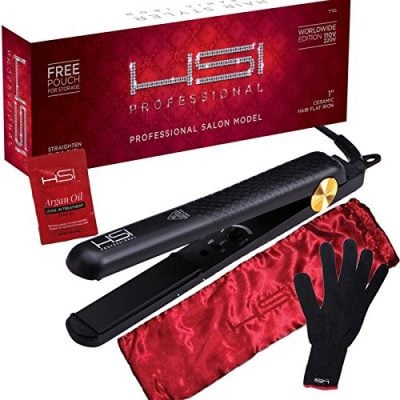 HSI Professional Glider
Remington S5500 Flat Iron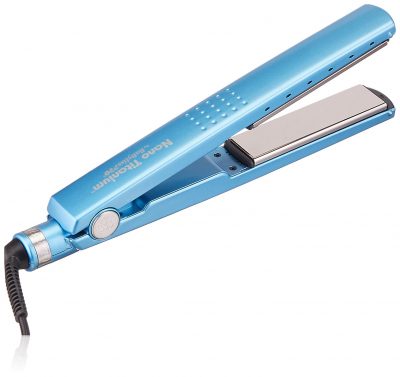 BaBylissPRO Nano Titanium Flat Iron
Previous
Next
We've all been on our own hair journey. From the early attempts back in middle school (which often came to an abrupt halt when discovered by our parents), to edgy hairstyles in high school, to actually trying to look pretty as we grew up. It's been an adventure, and we can bet that during that time, you've tested more products than you can possibly count.
Hair dyes, brushes, conditioners, shampoos, masks — been there, done that. Then there are curling irons, rollers, and finally, hair straighteners. If your hair is naturally curly or wavy, you probably dream of a sleek, perfectly straight hairstyle. But how do you achieve that without absolutely ruining your hair? That's right — you need a good hair straightener.
Got a new hairstyle in mind? Want to finally achieve that smooth-as-silk look? We've got you covered — and will help make sure this next step in your hair journey is a great one. In this guide, we will talk about the best hair straighteners & all the things you need to know about them.
We're not going to send you in blind! Before we show you our favorite hair straighteners, let's have a quick look at the most important things for you to consider while shopping.
Things to Consider When Shopping for a Hair Straightener
Hair Type
This one is huge. Is your hair frizzy? Have you dyed it recently? Do you have damaged, split ends? That's not all there is to it. Do you have thick, natural curls, or is your hair rather fine? All of these factors affect the type of hair straightener you want to choose. We talk about this more in our full buying guide.
To give you a quick summary:
For damaged hair, look into a flat iron with ceramic and/or tourmaline plates. A straightening brush is also a good alternative.
For thick and/or curly hair, pick up a titanium-plated flat iron.
If your mane is long, then only shop for flat irons with at least 2″ in width.
For semi-long and medium-length hair, anywhere between 1 ½" and 2″ is okay.
Flat irons below 1 ½" in width are suited for shorter cuts, from chin-length bobs to pixies. You can, of course, use them with long hair — it's just a bit more work.
If you want to style bangs or really short hair, you need a mini flat iron, such as AmoVee Mini Flat Iron.
Temperature
This largely depends on your hair type, too. In general, try to look for a hair straightener that has multiple heat settings. Your hair may vary from day-to-day; various things such as dye jobs or even going too long without a trim may call for a gentler heat setting. Check out our full guide to temperatures vs hair types below.
Straightener Type
When you think of a hair straightener, you probably imagine a flat iron — a set of tongs that press your hair. However, straightening hair brushes exist now too, and there's always the old "hairdryer and a round brush" method that works for many hairstyles.
In general, a flat iron has the most success when it comes to straightening all types of hair. Some of them can also double as curling irons. Straightening brushes are gentler and can be good if your hair needs delicate treatment. If you want to know more, make sure you check out our hair straightener types section.
We hope that you now feel equipped with the knowledge you need to get yourself a brand new hair straightener. To save you time on researching & money on buying the wrong thing, we've compiled a list of 9 of the best hair straighteners on the market. Check it out below!
Top 9 Best Hair Straighteners 2021
Guide to Buying the Best Hair Straightener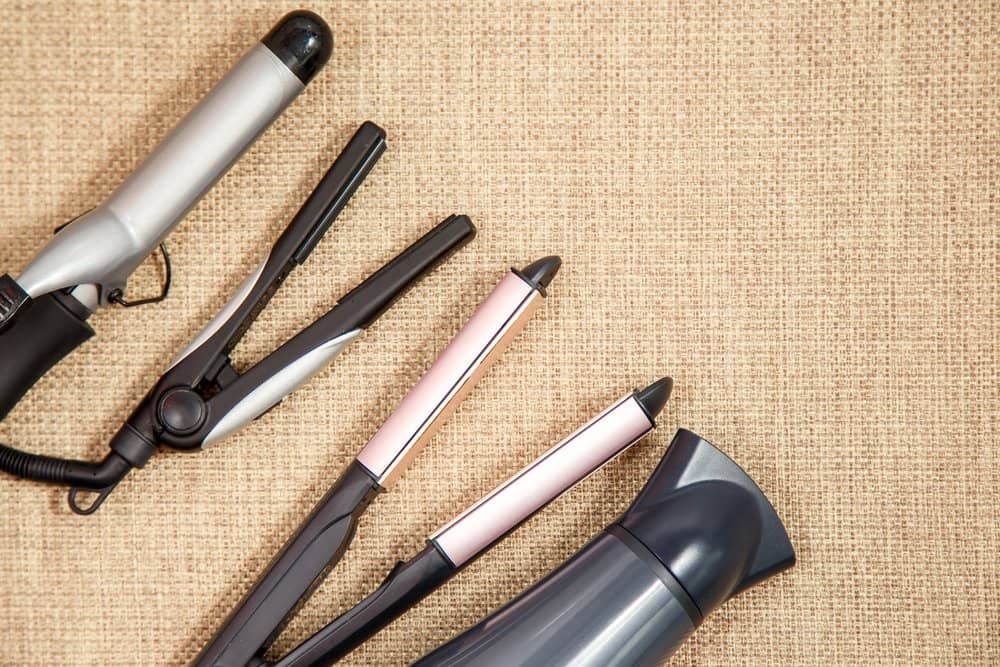 We've touched upon this at the beginning of our guide, but there's way more to taming your locks than you may think. What flat iron to use for curly hair? What about wavy hair, or damaged hair? Can you straighten bleached hair? So many questions, so few answers… Not anymore!
In our buying guide, we will cover everything you need to know to buy the best hair straightener out there, so let's get right to it!

Qualities to Consider
At first glance, you may think that every flat iron looks exactly the same. That might even be true for some models. But just as you wouldn't judge a book by its cover, don't be swayed by pretty pictures and look at the facts. There are some factors you need to consider when you shop for a new flat iron, and we're going to talk about all of them.

Type of Hair Straightener
As you may have seen in our list of reviews, there are more types of hair straighteners than the popular flat iron kind. Straightening brushes are a thing, and then you can also follow the good ol' "hairdryer and a brush" method. What's best for you?
Flat irons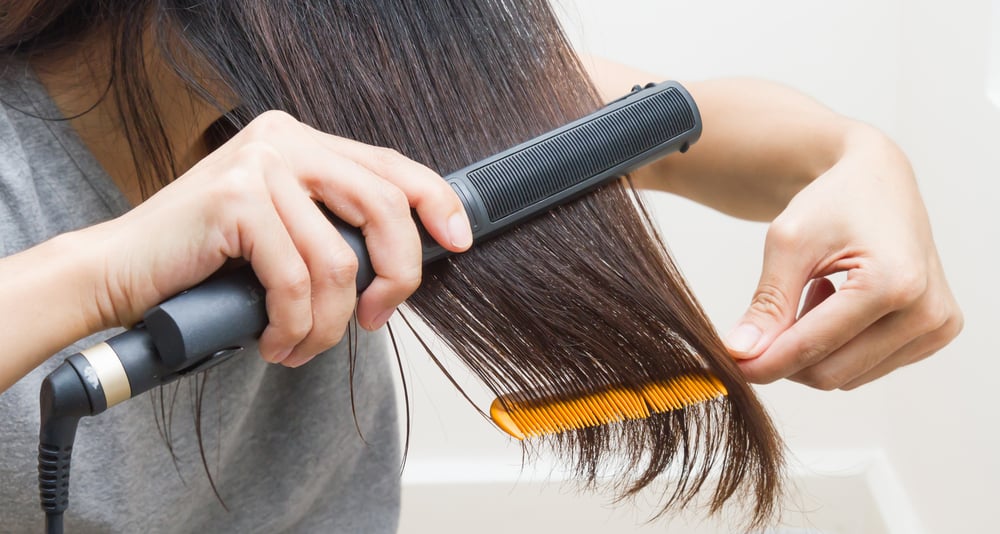 Definitely the most popular option of all, flat irons feature two heated metal plates that straighten your hair. The plates can be made from different materials, although regardless of the material, they often have a bit of ceramic technology that evens out the heat distribution. Pressing your hair with these heated plates relaxes the hydrogen bonds in the strands, smoothing them out.
These have the greatest success in straightening your hair out, even if it's very curly. You can also use them for the opposite, such as styling your hair into gentle waves.
Straightening Brushes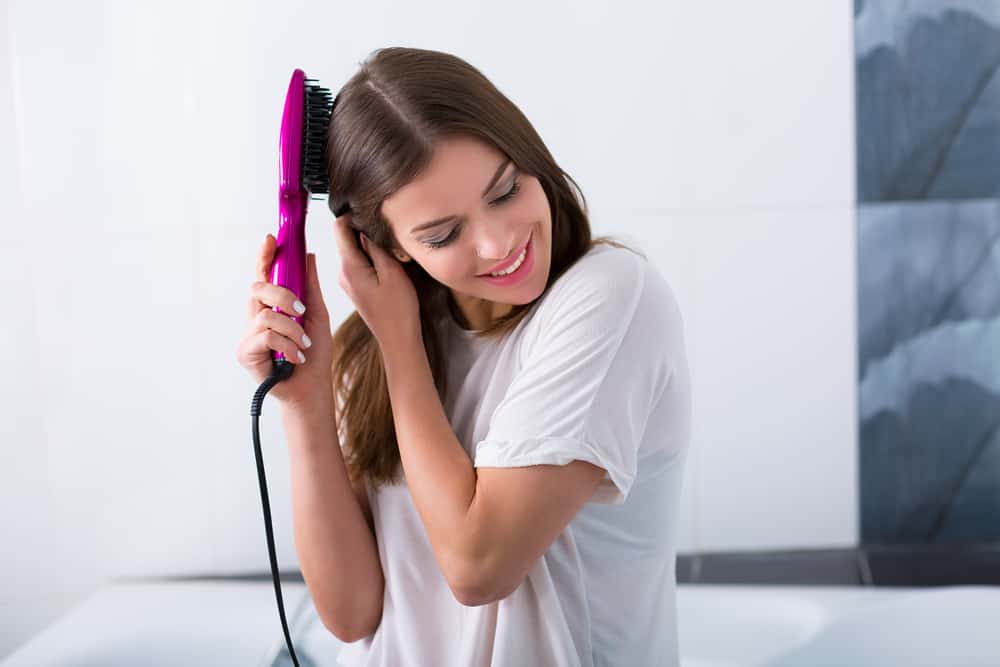 You probably didn't have one of these growing up, but they're taking the market by storm. These heated brushes utilize hot bristles and plates that you simply glide through your hair. This will straighten your hair without damaging it.
They're a good pick if your hair is fine, frizzy, or damaged. They do not, however, offer the same degree of success as a flat iron.
Hairdryers
You definitely have a hairdryer at home, but have you tried to style your hair with it? It's definitely possible — when your hairstylist does it, it looks beautiful, right? It's not all as easy as it seems, though, and a hairdryer alone won't straighten your hair.
You can use a hairdryer to straighten wavy or frizzy hair if you use the right type of brush, such as a round brush. This method definitely offers a lot of freedom in terms of what you want your hairdo to look like. It does take a fair bit of work, however, and going from super curly to ultra-straight is really hard to do.

Type of Plates
The plates in a hair straightener are made from various materials. Why is it important which kind of material you pick? It's simple: different materials are better for different kinds of hair.
Titanium Irons
Titanium hair straighteners tend to be a little tougher on the wallet, but they're super-good for coarse, curly hair. If you've got a mane that can't be tamed, titanium is the way to go.
These plates heat up your flat iron evenly and quickly, which results in better heat distribution. That, in turn, makes them more effective even on hair that was never anywhere close to straight in the first place.
While they can smooth out even the most stubborn locks, they're not too good for you if your hair is damaged. As the temperatures in a titanium iron can reach really high, it's easy to harm your hair if it's not very strong.
Tourmaline Irons
You may see these referred to as "ionic plates" or "ionic irons" — all of those names refer to the same thing. Tourmaline plates are your go-to saviors if your hair is in a bad shape. We've all heard the spiel that straightening your hair can damage it, but that's not necessarily true. In fact, tourmaline plates might produce the opposite effect.
Hair straighteners equipped with tourmaline plates produce more negative than positive ions, which means less static. This reduces the frizz in your hair, helps solve the issue of split ends, and seals the hair shaft. You may not need to trim your hair as often if you use tourmaline irons.
The downside? They're not as strong as titanium, so if your hair is really curly, you're not going to love the result.
Ceramic Irons
Consider ceramic somewhat of a mix between titanium and tourmaline. Ceramic hair straighteners are easy to find, not too pricey, and effective enough on most hair types. Whether you've got near-straight hair or strong curls, you can probably take a knack at straightening it with these plates.
The catch? A jack of all trades is a master of none. You won't see the kind of effectiveness here as you do with titanium plates, and ceramic is not quite as gentle as tourmaline if your hair is really damaged. However, for most of us ceramic will more than suffice.
Pro Tip: Watch Out for Ceramic-Coated Plates!
Some hair straighteners have plates that aren't really ceramic. They're just ceramic-coated. Using one is not the end of the world per se, but they're not awesome either. Why? Because over time, the ceramic will wear off, and what's underneath is not going to be anywhere near as good. The iron will distribute heat unevenly, leaving you with less-than-desirable hair.
Ceramic-coated plates are okay in budget models. In these cases, you should expect to spend less, but be prepared to replace your hair straightener when the time comes.
Heat Settings
So now that you know titanium = high heat and tourmaline = lower heat & less damage, how does that translate into temperatures?
Not all hair types require the highest temps and most-effective straightening. This is why it's good to pick up a hair straightener that offers adjustable heat settings. Cheap irons may only offer one, and that's good enough if you don't plan to use them every day. However, for daily styling, it's better to invest a bit more and enjoy a product that won't hurt your hairstyle.
The general rule of thumb is that you should always style on the lowest possible heat setting. You can always turn up the heat if needed, but you can't go back if you burn your ends off. Because of this, look into hair straighteners that have good heat distribution & several heat settings.
Plate Size & Shape
This only really applies to flat irons, so if you're looking for a straightening brush, you can skip past this section.
So, flat irons. They all look pretty much the same, right? Wrong! The plates have two different shapes and that plays into how you can use the hair straightener.
If the plates and the iron are a little rounded, then the straightener is suited to be used as a curling iron instead of just straightening your hair out.
If the edges are sharp, you'll have a harder time using the iron to curl your hair. On the other hand, you'll likely be able to turn even the wildest locks into super-straight strands.
The shape is one thing, but what about the width of the plate? Does size even matter? Let's talk about some of the most common variants.
2″ plates — These are some of the widest out there. You'll style your hair quicker, even if it's very long.
1 ½" plates — Decent for both long and medium hair. As far as texture goes, curly and coarse will be okay with a 1 ½"-2″ plate.
Under 1 ½" — Not ideal for longer hairstyles, recommended for easily styled hair (so no thick curls, unfortunately!).
Mini plates — You could call them the younger, much smaller cousins of proper flat irons. Use them for bangs or really short haircuts, such as a pixie cut.
Cheap or Pricey?
A hair straightener is a bit of a funny device. You can get a really cheap one for $15 or you can get an expensive one for over $200. In theory, both of these are meant to do the same thing — give your hair a sleek look. Will they both succeed? The answer is: it depends.
In general, it's probably best not to go with the absolute cheapest option unless you have no choice. You'll find that other than lacking some settings, these hair straighteners are simply prone to breaking down. However, if you only plan to use them occasionally, you may be satisfied with a cheap model.
Remember that super high-end flat irons or brushes don't always have to be the best. Finding the right balance is sometimes tricky. If you want something that was tried, tested, and proven to be worth the money, check out our best budget pick.
Frequently Asked Questions
You've seen the best hair straighteners available in 2020, you've read our buyer's guide, so now what? Do you still have any lingering questions? Your hair is only going to thank you if you read up on everything before you first press that iron to your mane. Let's cover some of the most common questions we receive in regards to hair straightening.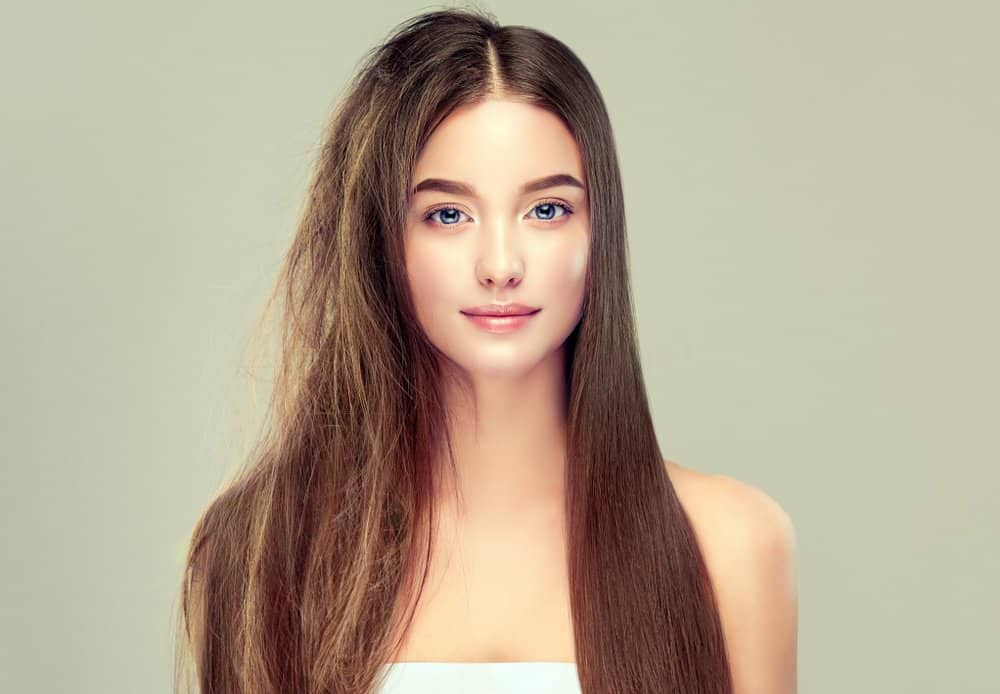 Will I Damage My Hair If I Straighten It?
That depends entirely on how you do it & how often you do it.
If you use a straightener daily, then your hair will not thank you. This applies even to the most gentle models with low heat and plenty of protection. If you intend to straighten your hair daily, make sure you invest in a really good, delicate straightener, such as the MiroPure Enhanced Hair Straightener Brush.
If you do it occasionally or even frequently, but on low heat, your hair won't be damaged by the process. However, for fine, weak hair, it's important to use a good conditioner and not apply the heat for too long.

How Do I Prevent Damage When Straightening My Hair?
Whether you want to straighten your hair every single day or just occasionally, you've got to play it smart. Here are a couple of steps for you to follow.
Care for your hair daily. Use the correct type of shampoo and a solid conditioner to keep your hair silky smooth before you ever touch it with a hair straightener.
Use hair masks to repair the damage before it gets too severe.
Never straighten wet or moist hair. If your hair is not fully dry, it won't be easily straightened. The result? Having to apply heat to the same section of hair repeatedly. Ouch.
Tied with the above: use hair clips to section your hair off. You don't want to re-do the same part over and over again & end up with the nightmarish scenario of a part of your hair getting burned off.
Lowest temperature — ALWAYS. Yeah, we talked about this before, but it's important enough to say it again. Always try to use the lowest possible heat setting on your straightener.
Apply a heat protectant before straightening your hair. You don't need a lot — just spray a little bit and rub it into your waves.
Can You Straighten Bleached And/Or Damaged Hair?
You can, but you really need to be careful about strictly following your hair care routine. The above steps are a good start, but you might want to go the extra mile and talk to your hairstylist.
We don't recommend using a hair straightener soon after a bleach or a dye job — give your hair at least two weeks to recover. During that time, apply conditioners and hair masks frequently. Make sure you use a gentle, ceramic hair straightener once you get back to it — we recommend the HSI Professional Glider.
If your hair is really damaged, it might be good to seek other treatments before you pick up your straighteners once again. Keratin hair straightening is one way to get sleek and smooth hair while revitalizing it at the same time.

Which Heat Setting Do I Use When Straightening My Hair?
As said above, you want to go as low as possible for your first attempt. You can always turn the heat up if needed. But, to give you a clearer idea, here's a handy write-up based on hair types.
Fine hair, damaged hair, chemically treated hair — As low as you can possibly get. Stay below 300 degrees.
Normal hair — If your hair is in a decent condition, you can go as high as 300-380 degrees. Around 360 is an optimal number for most users.
Curly hair, thick hair, coarse hair — If you have a lot of faith in your hair, you can push the heat to the limit and turn it up to 400. For that, you'll likely need a Kipozi Titanium Flat Iron.
You, Your Hair, & A Happily Ever After
Whether your very own hair journey is just beginning or you've seen it all by now, it's never too late to try out a new hairstyle. Curls, locks, waves, or perfectly straight, sleek hair — all of that is within reach. What do you need? The right hair straightener & a dash of patience.
Don't be shy to experiment with your hair, and when you do, make sure you're well-equipped to do so. It takes a bit of time to get the hang of it, and we've all had some questionable hairstyles in our time, but don't give up. Who knows, you might be just one more attempt away from the best 'do you've ever had!