Top Picks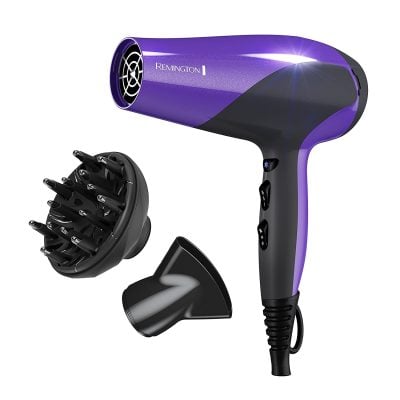 D3190 Damage Protection Hairdryer by Remington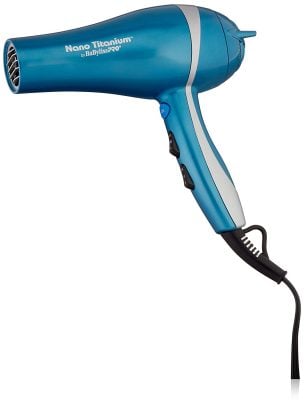 BaBylissPRO Nano Titanium Hairdryer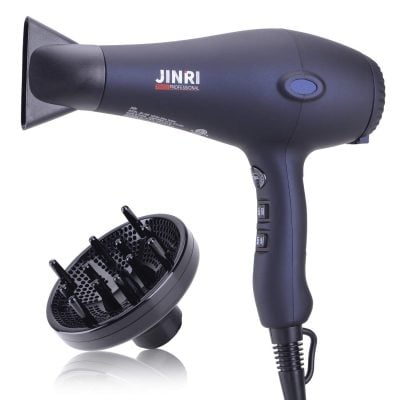 Salon Grade Professional Hairdryer by JINRI
Previous
Next
Back in the day, purchasing hairdryers used to be a much simpler task. They were only required to expel hot air to tame our lovely manes. Sadly, using these old dryers often resulted in hair drying out and breaking apart over time.
Fortunately, haircare technology has made amazing progress ever since. You can now find cost-effective hairdryers that cater to your every need. However, this leap in progress came with a caveat. With so many hairdryers available on the market, finding the right fit for you can be a daunting task. Additionally, you'll run into words and measurements you've never seen before when you search for them online.
With this in mind, we've compiled a list of the best hairdryers on the market to help you avoid the lengthy process of finding one on your own. If you want to know which hairdryer is best for you, keep reading.
Features to Consider in Quality Hairdryers
Here are some of the features you should take into account when picking, buying, and using a hairdryer.
Potency
This is one of the most important features of a hairdryer. The more powerful it is, the faster you can style your hair. If you want to get the best out of your hairdryer, it should have a potency of at least 1800 Watts.
Weight
This is a more significant feature than you might imagine and is why many brands develop lightweight product lines. A good hairdryer should be light and preferably weigh between 1.2 to 1.8 pounds. That way you'll be able to use it for a long time without getting tired.
Heating Element Materials
In simple terms, dryers blow air through a hot metal coil to produce the heat needed to dry your hair. As technology has developed, the metal coil has been coated with different materials to achieve different outcomes. For that reason, we suggest choosing materials that fit your type of hair.
If your hair is fine and straight, you'll likely get better use out of ceramic and porcelain hairdryers. They excel at controlling heat, so they'll quickly dry your hair without damaging it. For those with thick and wavy hair, we recommend using tourmaline or ionic hairdryers instead. Even though they're sometimes named differently, they have the same purpose, removing all the water from the washing while still retaining moisture. The negative ions will also combat the positively charged ions found in dry, frizzy hair.
There are also heating elements made of titanium. They're good for people with a lot of hair, but you should avoid them if your hair is dry or damaged.
Attachments
Whether it's diffusers, concentrators, or combs, attachments are never a bad thing to have when it comes to hairdryers. They do an amazing job at facilitating the styling of certain types of hair.
Speed and Heat Settings
No matter how potent it is, a good hairdryer should allow you to control the airflow speed and the heat it produces. This way you can choose the correct temperature for your hair and the hairstyle you want to achieve. The hairdryer gets bonus points if it also has a cooling feature.
Cord Length
The longer it is, the better. Short cords will restrict your movement while you dry your hair and have the potential to make you feel uncomfortable.
Top 10 Best Hairdryers 2021
Guide to Buying the Best Hairdryer
If you haven't made up your mind, here's a step-by-step approach to buying a hairdryer that might help you reach a final verdict:
Set a Budget Range
Before you spend hours trying to find the perfect dryer for your blow-dry sessions, you should set a budget range. Hairdryers on the low-end cost around $20-$40, a mid-range one might go up to $100. If you see any dryers above $100, they are probably professional hairdryers.
Choose Carefully
Once you've decided how much money you're willing to invest in a hairdryer, make a list of the features you'd like in it. We recommend prioritizing preventive features over those that focus on style. It's also important that a hairdryer is easy to use, comfortable to hold, and lightweight.
Don't Let Marketing Buzzwords Misguide You
Most hairdryers have built-in technologies that help you achieve certain results depending on your type of hair. Some brands have fancy names for these technologies, but they are almost never proprietary. In other words, you can probably find that technology on an alternative hairdryer.
Take ionization, for example. While it's true ionic generators can make a difference, they're very common. Most of the products on the list above emit negative ions in one way or another. Unfortunately, that doesn't stop brands from trying to sell it to you as a one-of-a-kind technology no one has access to.
Hair Type
Hairdryers are often marketed as suitable for different hair types and capable of achieving different effects. Consider what type of hair you have and how it might synergize with a particular hairdryer. The more powerful the hairdryer, both in terms of heat and airflow, the more likely it's going to be able to deal with very unruly hair that is thick or coarse. Equally, these powerful hairdryers are less suitable for fine hair. Most top-of-the-range hairdryers are adjustable in terms of heat and airflow, but it's worth keeping in mind the ranges your chosen product can operate in and how suitable that is for your hair.
Final Words
We hope you've enjoyed our guide to hair dryers and feel more confident about what you're looking for. Whether you have a small or big budget, you can certainly improve your hair drying experience with one of the fantastic hairdryers we showed you in this list.