Top Picks
Neutrogena Anti-Residue Clarifying Shampoo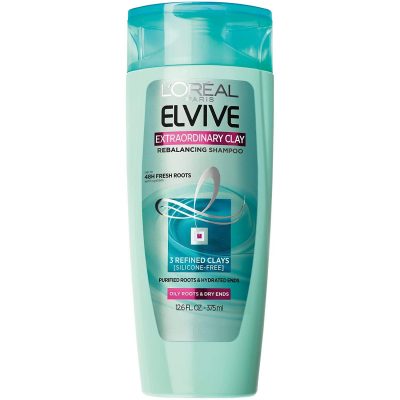 L'Oréal Paris Elvive Extraordinary Clay Rebalancing Shampoo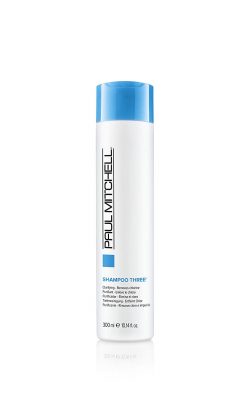 Paul Mitchell Shampoo Three
Previous
Next
We've all heard that washing our hair practically every day does us no favors and encourages more oil production. But will that stop us from wanting to look clean and presentable when we go about our daily business? Hardly.
When you're cursed with an oily mane, you're stuck between a rock and a hard place – leave the house every day looking like somebody dipped your head in a pot of Vaseline, or continue to damage your hair by overloading it with products?
This sad state of affairs might not exactly be the pinnacle of suffering, but it can certainly feel like it when your roots are already looking oily after washing them just twelve hours ago.
Getting the right shampoo won't (necessarily) solve all your woes overnight, but it can certainly be an excellent first step toward recalibrating your hair. Just make sure to choose the right product!
What to Look for in Shampoos for Oily Hair
Hopefully, you already know a thing or two about what shampoo is and how it works. But what about shampoos for oily hair? What makes them effective at tackling grease, and how can we choose between them?
Fear not – we'll answer all your questions
Surfactants
One of the principal differences between a shampoo for oily hair and a regular shampoo is the concentration of surfactants, also known as active matter: ingredients that cleanse strands to remove the oil.
Surfactants give shampoos their lathering, soapy texture. They can be overly stripping for anyone with dry hair, but they're excellent for successfully cleaning grease.
Sodium laureth sulfate (SLS) is one of the most common types of surfactants found in shampoos. It might have a bad reputation for being toxic, but if you have greasy hair, you might find that the pros outweigh the cons. You can find more about SLS and other surfactants in our detailed overview.
Types of Shampoos
A shampoo, is a shampoo, is a shampoo, right? Not quite. There are "regular" shampoos that try to do everything at once, but you'll also encounter three more specific types: clarifying shampoos, moisturizing shampoos, and chelating shampoos.
Clarifying shampoos are the most potent; they remove all products from your hair. They contain more surfactants than your average shampoo – 13-17% compared to the usual 10-15%. But they're certainly not suitable for using every day – use them once a week (or twice at most).
If you need to wash your hair more often, opt for daily use shampoos, which have a 7-10% concentration of surfactants.
A chelating shampoo is for removing the hard water minerals that come from hard water, plus chemicals and toxins from pool water. These are even more drying than clarifying shampoos.
Finally, moisturizing shampoos are for keeping dry hair looking shiny and hydrated. If you have greasy hair, steer clear – but if you struggle with dry ends, you might find that some hydration is helpful.
Hair Type
Even among oily-haired types, we're all a little different. You need to take extra considerations if your hair is color-treated, damaged with split ends, very fine, or if you have dandruff.
There are also some shampoos built for those with coarse, or curly hair – but, since curly hair is almost always dry, these shampoos tend to be moisturizing rather than cleansing.
Ingredients
Although surfactants are the most important component for tackling grease, that doesn't mean you can discard everything else on the ingredients list. Some people like to avoid ingredients like parabens, silicones, and other chemicals in their shampoos since they can irritate your scalp.
If you're unsure whether to opt for a natural or chemical-based shampoo, check out our detailed breakdown.
Texture
The best way to figure out what type of shampoo you're dealing with is to go through the ingredients list with a fine-toothed comb and figure out whether it's the one for you. But the second-best way is to take a look at the texture and make an educated guess.
Moisturizing shampoos tend to have a creamier, thicker texture, while stronger shampoos with more active ingredients (like those designed for people with greasy hair) are usually clearer and lighter.
Cruelty-Free
It's no little-known secret that cosmetics brands are notorious for testing on animals. If you're a vegan or you're trying to be mindful of your consumption habits, look out for cruelty-free products.
We hope you've been taking notes, because it's now time to take a look at the best shampoos. Whether you want something high in surfactants or natural ingredients, if your hair is color-treated or dandruff-ridden, we have you covered.
If this doesn't apply to you, be sure to check out our other shampoo guides like the best organic dry shampoos, the best shampoos for permed hair, and the best shampoos for hard water.
Top 10 Best Shampoos for Oily Hair 2020
Guide to Finding the Perfect Shampoo for Oily Hair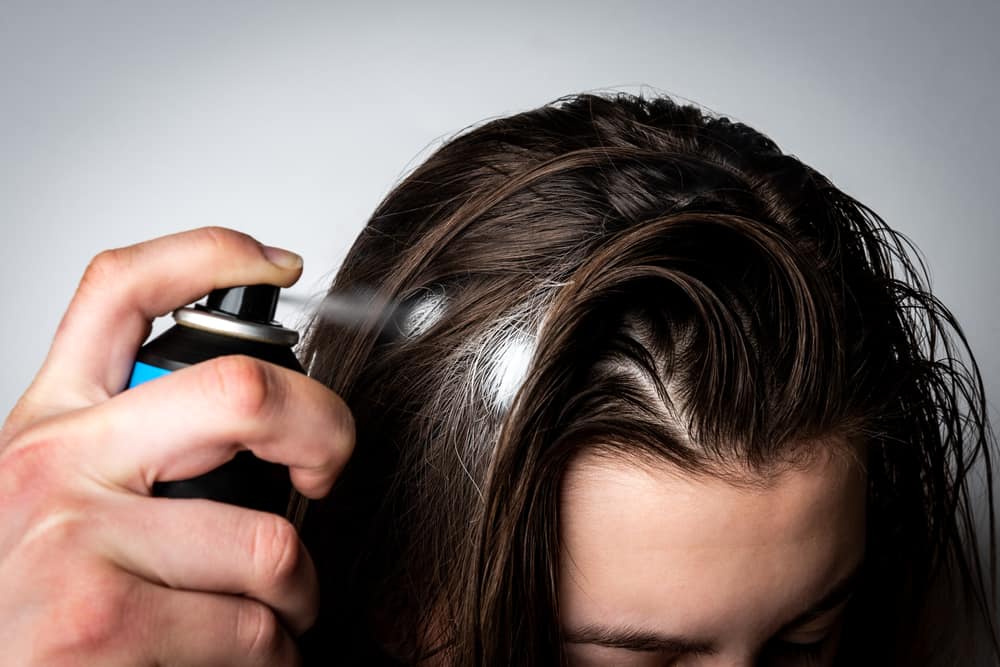 Want to understand oily hair and shampoos in greater detail before you go ahead and make a purchase? Since greasy hair often responds unpredictably to products, it goes without saying that you'll want to do as much research as possible.
How Often Should You Wash Your Hair?
If you've ever ventured into the corner of the web that discusses "No Poo" (no shampoo), "Co Washing" (washing the hair with conditioner), or similar, you'll know that many people advocate washing your hair as infrequently as possible.
Or, in some cases, not washing at all!
What's the truth of the matter? Who can you trust? The short answer is that everyone's different. But, while there are valid reasons to avoid nasty chemicals, don't forget that it's necessary for most people.
The scalp produces oils to moisturize itself as your hair; it's a normal and inevitable part of life. This grease often attracts and traps in dirt, which we don't want lingering about.
But isn't the scalp self-cleaning if we leave it long enough, you might wonder? Not necessarily – this only really happens for those with coarse, dry hair. If you're reading this, chances are that you don't fall into that category.
There's also pollution to contend with, which adds more dirt to the hair than we'd encounter in more natural environments.
If you struggle with greasy hair, the best option is probably to wash your hair every two or three days. You might even want to wash it every day if you exercise a lot or if the weather is hot – but make sure you use a daily shampoo like the Aveeno daily wash.

Types of Surfactants
Want to know more about surfactants, those all-important substances that give your hair that squeaky-clean look after you've just taken a shower? Of course you do.
Sulfates – like sodium lauryl sulfate, ammonium laureth sulfate, and sodium lauryl sulfate – are one of the strongest types, and also the most common. These come under the category of anionic surfactants.
But there are also more gentle types that don't contain sulfates.
Some sulfate-free surfactants include:
Acyl isethionates
Acyl methyl isethionates
Alkyl ether carboxylates
Acyl glycinates
Alkylamphoacetates
Alpha olefin sulfonates
Methyl sulfolaurates
APG's
Betaines
Fatty acid soaps
Sarcosinates
Sodium methyl acyl taurates
Sulfosuccinates
Sultaines
Phew! That's a lot of hard-to-pronounce ingredients in one list. If you want to know exactly how strong a shampoo is before you go ahead with the purchase, you can find out using this online calculator.
As a general rule, we recommend Neutrogena for those wanting a stronger shampoo and Aveeno for a milder option.

Should I Choose a Natural Shampoo?
The popularity of natural cosmetic products has grown over recent years. Although there's not a consensus over whether more synthetic options are harmful, many people believe that chemicals can damage and or irritate our skin – and even creep into our bodies.
Here's a breakdown of the most common harmful ingredients so you can decide for yourself.
Parabens
Parabens are cheap preservatives found in many shampoos. Unfortunately, the skin can absorb parabens, leading to hormonal imbalance. Even worse, they're linked to hair and scalp damage.
Silicones
Silicones help to keep our hair hydrated and prevent frizziness by stopping moisture from evaporating. This can give our hair a sleek look, but they can lead to the buildup of products since they're not water-soluble, resulting in more greasiness.
Synthetic colors
Another common trick of haircare brands is to make "strawberry" shampoo bright pink or "tea tree" shampoo green with synthetic colors. They look great, but they're another irritant – and may even inhibit growth in your hair follicles.
Luckily, there are natural options out there, like the WOW activated charcoal shampoo – it's free from silicones, parabens, artificial colors, and even sulfates.

Choosing a Shampoo for Curly Hair
Anyone with curly, coarse, or afro hair will be more than familiar with the fact that most hair products on the market are targeted at their fine- and straight-haired counterparts.
These hair types work in very different ways. While sebum works its way down straight hair, creating a greasy effect, oils build up in the scalp of curly hair without traveling down – the grease is often invisible.
Still, it's possible for curly hair to get oily. If you're struggling with this, it might be because you're touching your hair too often with your hands and transferring oil to the hair, or because your shampoo is so drying that your scalp must produce more oil to compensate.
So, instead of opting for a super-harsh shampoo, try something lighter like the HONEYDEW shampoo. You could also consider a dry shampoo.

Choosing a Shampoo for Color-Treated Hair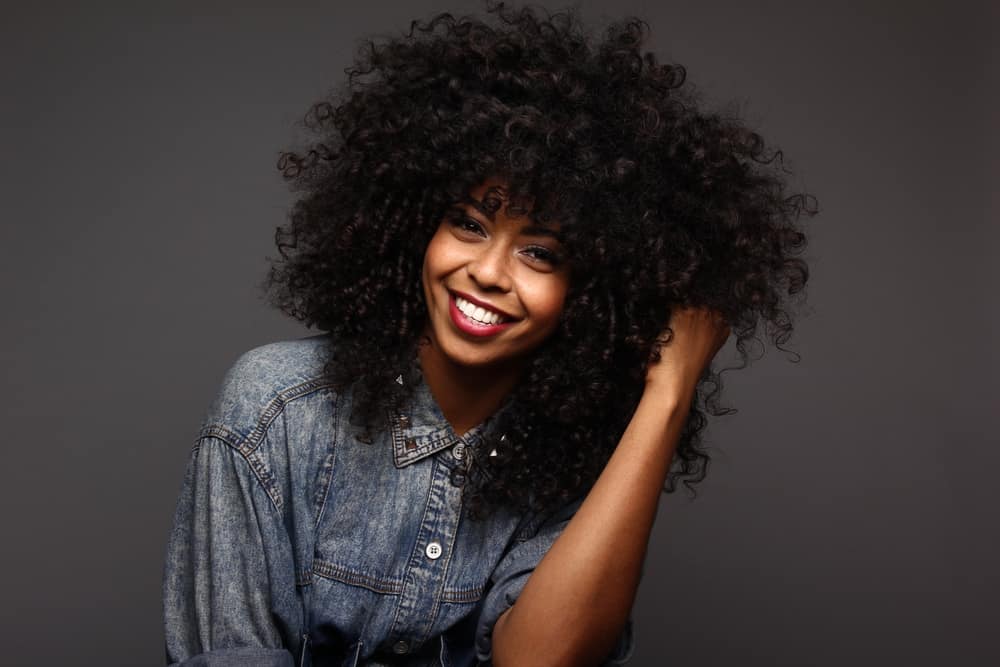 The pH of a shampoo affects the concentration of hydrogen ions in water. But what does this actually mean in practical terms?
In case you don't remember much from your chemistry classes, a pH of 7 is neutral, while anything below is acidic, and anything above is alkaline. Generally, our scalp has a pH of 5.5, and our hair has a pH of 5 – and we want to keep things that way!
Choosing a shampoo that's too alkaline can make our hair dry (grease is acidic and protects hair cuticles), but an overly acidic shampoo can make hair resist treatment.
Where are we going with this? For anyone with color-treated hair, choosing a more acidic shampoo helps to preserve the treatment, because it keeps the hair cuticles sealed. A great option is the BIOLAGE ColorLast shampoo.

Choosing a Shampoo for Hair With Dandruff
It's a cursed combination, but if you have both dandruff and shampoo, take stock in the fact that it's actually quite common – the two are closely linked.
When oil builds up on our scalp, microbes convert it into oleic acid. While oleic acid isn't always harmful, some people are sensitive to it. As a result, they get struck by dandruff, or related symptoms like flaking and itching.
This means it's especially more important to keep your hair clean – try the Maple Holistic anti-dandruff shampoo.
Anti-dandruff shampoos also tend to have antimicrobial and soothing properties.

Choosing a Shampoo for Fine Hair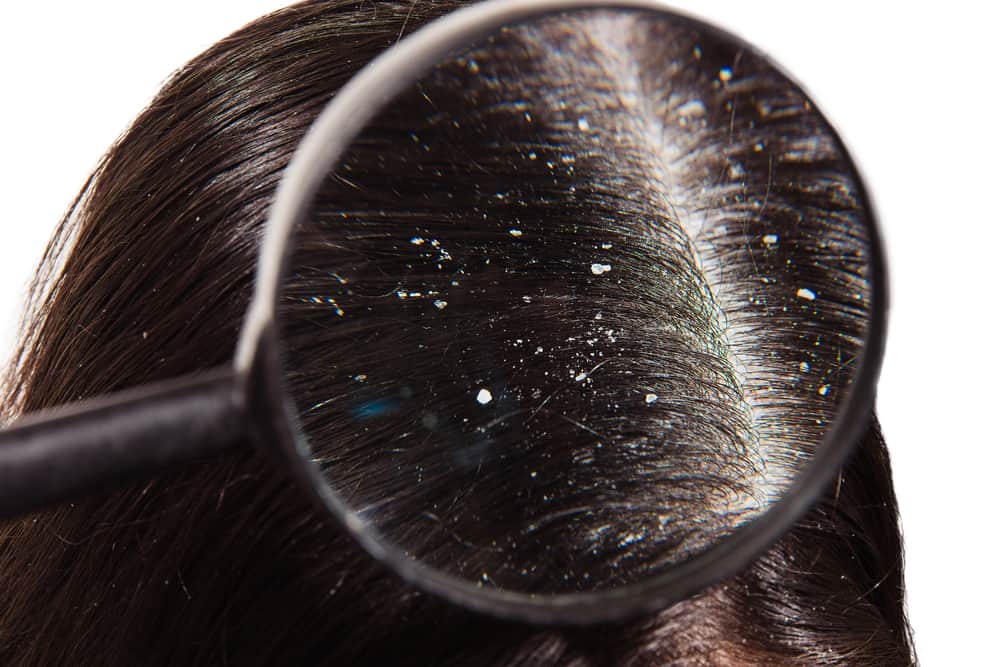 Having delicate, thin hair might look nice, but it's very sensitive and difficult to care for. Even worse, it gets greasy fast and irritated easily.
To look after your wispy strands, you need to keep cleanliness at bay while also avoiding irritation. It's no easy task.
The BIOLAGE Volumebloom shampoo is ideal for fine hair thanks to its volumizing qualities and its gentle approach.
Also, be sure to give your scalp a thorough massage when applying shampoo, and never apply conditioner to the strands.

Choosing a Shampoo for Damaged Hair
There are lots of reasons our hair can get damaged. Maybe you used too much heat on our hair, chose a shampoo with overly harsh ingredients, or treated your hair too roughly when it was wet.
Don't worry – this problem is fixable.
The right shampoo can help repair your hair cuticles (the part that protects each hair strand) by moisturizing and strengthening them.
We recommend the WOW shampoo for damaged hair. It's free of most harmful ingredients and can help with restoring your hair.
But a good shampoo isn't enough. You should also be gentle with your hair – avoid heat treatments for a while, comb your hair gently to detangle it, and pat your hair dry instead of pulling at it with your towel.

Should I Use Dry Shampoo?
You'd be forgiven for thinking that dry shampoo is just like regular shampoo but, well, dry. Of course, it's not that simple!
A common tip for going longer between washes if you have greasy hair is to use dry shampoo, so a typical question is: Won't dry shampoo also accustom my hair to needing frequent washes? The answer is no, because liquid and solid shampoos work in completely different ways.
Dry shampoos don't contain surfactants that clean your hair – instead, they absorb oils. Great for an emergency pickup when you forgot to wash your hair but need to go out for the night; not so great if you actually want to keep your hair clean. It's a purely aesthetic solution.
While it might sound great to give your hair the appearance of being dry while "training" your hair to go longer between washes, there are adverse consequences. Dry shampoo can irritate your scalp and make your hair dry.
FAQs
We can't grant a miracle that will get rid of your oily hair forever, but we can answer a few common questions that people with greasy hair have. You're welcome.
Are Shampoo Bars Good for Oily Hair?
Shampoo bars are an excellent choice. They wash the hair just as well as shampoo in a bottle can, but cut down on the wastefulness of plastic bottles. Just like regular shampoo, some shampoo bars are better suited for oily hair, while others are best for different hair types. We recommend the Ethique shampoo bar.
Will Dry Shampoo Help Oily Hair?
Dry shampoo is an excellent ailment for the appearance of oily hair and will dry your hair temporarily. But, to actually give your hair a proper clean and get rid of the oil forever, you need to use a proper shampoo.
How Often Should You Use Shampoo on Oily Hair?
There's no single answer for how often you should wash your hair – everyone is slightly different. It's generally advisable to wash your hair every two or three days if it's oily, but there's no magic number. Whatever you do, just don't wash your hair every day with a deep cleansing shampoo designed for occasional use only.
Why Is My Hair So Oily?
There are a few explanations for oily hair. If you have naturally thin hair, grease will be fair more noticeable on you than on someone with thicker, curly hair – not because your hair is oilier, but because it has nowhere to hide. Grease can also be the result of absorbing pollution, hormones, unhealthy eating habits, or a harmful haircare routine. Whatever the case, there's no point in beating yourself up about it – just try and look after your hair and choose a shampoo that works for you!
Time to Go Treat Yourself
When you suffer from greasiness, it's easy to start seeing your hair as the enemy. There you are, trying to go about your daily life, when some oil-producing machine comes along to scupper your plans and ruin everything.
In reality, you and that "oil-producing monster" are a team! It's only producing the oil that it thinks you need, and it can't learn to behave better unless you nurture it properly.
Sick of that metaphor now? Us too. Basically, we're just saying that if you look after your hair, it will look after you!
Many people struggle to justify buying a higher-quality shampoo when they see a $2 bottle next to it on the supermarket shelf. But if you're going to invest in any beauty item, then let it be a decent shampoo! Even if the rest of you rolled out of bed and put on the first outfit you found, a lovely pair of locks can always be your saving grace.
There, you have our blessing. Go crazy!