Top Picks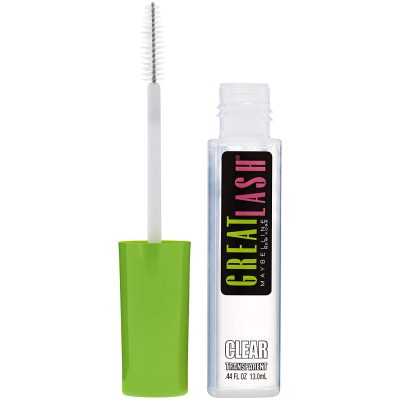 Maybelline Great Lash Washable Mascara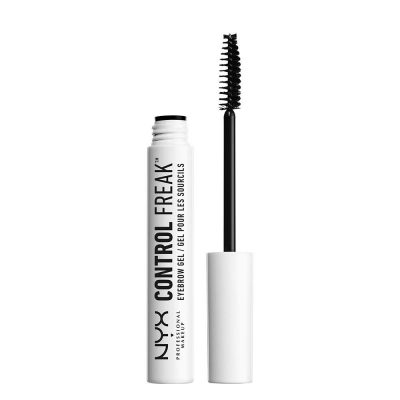 NYX Professional Makeup Control Freak Eyebrow Gel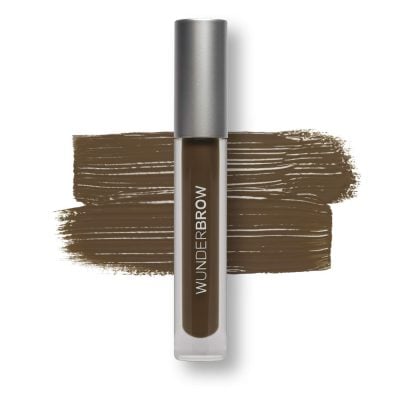 Wunderbrow Waterproof Eyebrow Gel
Previous
Next
Just like how you'd set your hair with a hair setting spray after spending hours styling it, you should set your eyebrows and lock the shape in place with an eyebrow gel after sculpting them. Eyebrow gels come in mascara-like tubes and are great for controlling unflattering growth patterns and unruly, wily hairs.
There are two different types: clear and tinted. Clear eyebrow gels are there to simply set your eyebrows in place. You'll often need to use some other type of brow product, like a liner or a powder, to fill in your brows and give it the shape that you want. Tinted eyebrow gels can fill in your brows for you.
How to Choose the Best Eyebrow Gel
Choosing the right eyebrow gel can be difficult. Most of these gels come in tubes like mascara, and they all boast being able to hold your eyebrows in shape.
A good product, however, can do a lot more than that! It'll nourish your brows, add volume or give it a boost of color.
To make your shopping experience simpler, we've done the research and come up with a list of some of the best eyebrow gels on the market and looked at three factors (formula, hold and other notable features) in detail.
Formula
It's always worth it to take a peek at the ingredients in the formula. It can tell you a lot about the product's texture and what it can do for your brows. Some eyebrow gels contain vitamins, like vitamin B and E, and other extracts that may nourish and condition your brows and prevent them from becoming brittle or dry.
Water vs. Silicone Base
Water-based gels have water at the top of the ingredient list. These products tend to be a lot more spreadable and lightweight. You won't get any waxy residue or texture, and these products are great for those looking for a natural finish.
Silicone-based gels, however, tend to have a stronger hold, and your eyebrows may hold its shape for days after the initial application. These gels may be more difficult to work with, as they tend to be waxier.
Hold
The hold of the product is also important. Look for something that will, at the very least, last you the entire day! Some eyebrow gels can hold your eyebrows in place for days!
Choose a product that doesn't leave behind any type of residue for a natural finish. These products also tend to be easier to work with and shape.
Last but not least, consider how easy it is to wash the product off. A gel that comes off without any tugging or scrubbing will be gentler on your brows and will be less likely to cause any of them to fall out.
Other Notable Features
The last factor that we should look at is whether the eyebrow gel has any other notable features worth mentioning. If we're looking at tinted eyebrow gel, it's always worth mentioning if the product comes in many different colors. The Benefit Gimme Brow+ Volumizing Fiber Gel, for example, comes in a cool grey, so it's great for seniors. It's one of the only brow gels that can accommodate grey hair!
Other notable features may include the packaging that the product came in or whether it's a good choice for those with sensitive skin.
Top 10 Best Eyebrow Gels 2020
A Complete Guide to Eyebrow Gels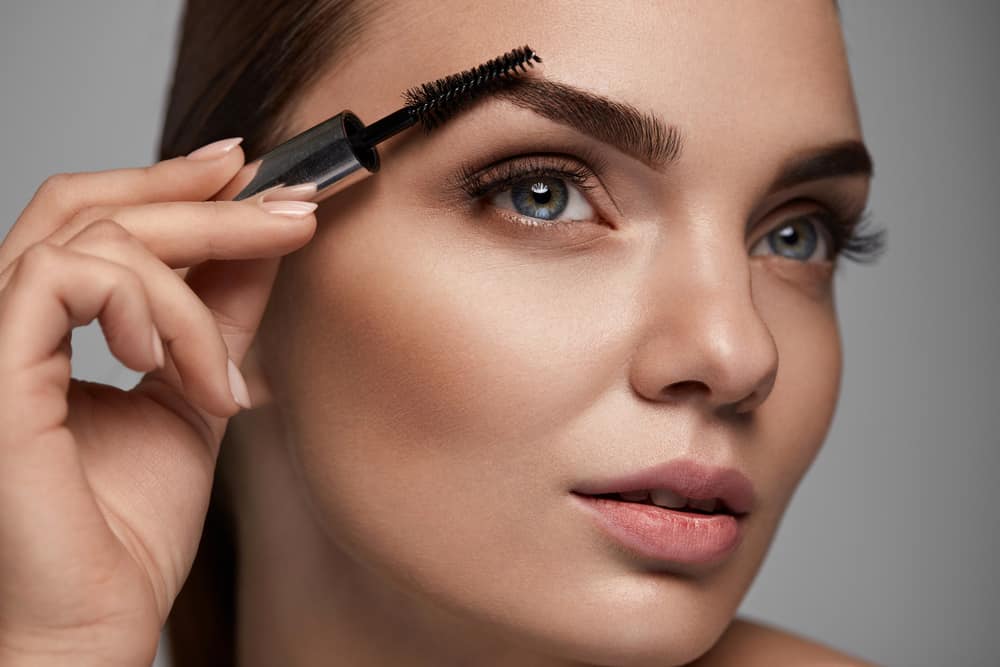 Without an eyebrow gel, it's easy for your brows to get unruly. All the hard work that you put into lining and filling your brows will go to waste by the end of the day as nothing was set. If you use other eyebrow products, like a liner, it's always a good idea to go with a clear gel. These gels usually come in tubes like mascara.
Tinted eyebrow gels can fill in sparse brows and make them look fuller. Usually, most people won't apply much eyebrow product underneath because the gel will do the trick. They may clean up the edges with a concealer.
It only takes 30 seconds of your day to apply some eyebrow gel, but the results can last for days. It's definitely worthwhile to learn how to use this beauty product.
Other Factors to Consider
The formula, hold and notable features that were highlighted are only some of the factors that you should look at. There is much more to eyebrow gels. Below are some additional factors that could make a difference.
Packaging
The packaging that the product comes in can also contribute to your purchasing decision. If you choose a potted eyebrow gel, you'll have an easier time getting all of the product out of the packaging. You can use a brush to scrape up the residues that may be stuck at the bottom.
Eyebrow gels packaged in squeeze tubes or rigid tubes are not as easy to work with. Some gel is bound to get stuck in the crevices, and you're not going to be able to get it out.
Value
Price is always a factor in every purchasing decision. To make sure that you're getting a good deal, consider whether the product has any of the features that you're looking for and consider the amount that you're getting for the price.
Growth Serums
Some eyebrow gels have growth serums or extracts and vitamins in them that can help your eyebrows grow. If you already have sparse eyebrows, finding a product that has vitamins in them that can nourish your eyebrows may be your saving grace. You'll be killing two birds with one stone.
End Look
Some eyebrow gels are designed to create more glamorous looks while others will give you a more natural finish. The type of end look that's more suitable for you will depend on your own preference. It may also depend on the occasion.
Applicator
Last but not least, consider the type of applicator that the eyebrow gel comes with.
Most eyebrow gels come with some type of spoolie; however, there are different types of spoolies. Some spoolies are designed to add volume to your brows while others are more fine-tuned for blending, which will give you a more natural look.
Some eyebrow gels come with brush applicators. These brushes will usually allow you to work in finer detail. It's perfect for sculpting the perfect eyebrow shape. You can get a sharper edge when using a brush.
Drying Time
If you tend to take a long time sculpting and setting your brows, you might want to look for a product that's a bit wetter and creamier and takes more time to dry. This will allow you to shape and reshape your brows until you're happy with the final look.
On the other hand, if you're always in a rush to finish your morning routine and just want something that will get you ready as soon as possible, look for a gel that dries quickly. You'll need to know exactly what shape you want.
6 Tips on How to Apply Eyebrow Gel Properly
Eyebrow gel is fairly easy to apply. Most experts recommend applying the gel last after every other eyebrow product, as it will help you conceal any errors that you've made. It'll also set your work.
A new wave of makeup artists is, however, choosing to apply the gel first. These people often find that they need to refill their brows after applying a gel because they see some uneven patches.
Regardless of which camp you side with, there are some tips that can help you get the brow shape that you want. Take a look at these 5 most common tips and tricks on how to use eyebrow gel properly.
#1. Pay Attention to the Direction that You're Brushing In
If you want a thinner looking brow shape, brush the hairs at the front of the brows up and the hairs at the tail down. If you want more natural looking brows, brush upwards throughout the entire length of the brow. Take a look at the video below to see the difference that the direction of brushing can make.

#2. Apply Only a Little Bit
A little goes a long way with eyebrow gel, especially if you're using a tinted one. Make sure that you remove as much excess product from the spoolie as possible before applying it on your eyebrows. If you're using a tinted gel, you can apply some to the back of your hand and then apply it onto your spoolie using an angled brush.
If you accidentally apply too much gel on your brows, use a spoolie to get rid of the excess.
#3. Wait for the Gel to Dry Before Applying Product On Top
If you plan on filling in your brows even more after applying a brow gel, make sure that you wait for the gel to dry about 80%. If you don't, the gel could make it difficult for you to add color to your brows. The consistency of the gel may affect the liner or powder that you're using and can create a huge mess.
#4. Choose a Tinted Gel as Close to Your Natural Hair Color as Possible
If you want something that'll look natural and will frame your face without taking up too much attention, choose a tinted gel that is as close to your natural hair color as possible. If you have really light brows and want something that will frame your face a little more, go one shade darker at most.
Not every brow gel comes in many shades and colors. If you can't find a match, you can always use a darker eyebrow pencil to fill in your brows and then a clear gel.
#5. Find the Right Texture
The right texture can also make a huge difference. The right texture for you will be one that allows you to easily comb through and shape your brows. Also, some brows will dry matte while others may dry a bit sheer. If you want your brows to really pop, go for a product that dries sheer.
#6. Get Up Close and Personal
If you want to get a precise application and make sure that you coat each brow evenly, use a compact mirror. Make sure that you hold it right up to your face to get a better look. If you have dense brow hair, you'll really need this to get in between the hairs. This can prevent uneven patches.
Frequently Asked Questions
Surprisingly, not many people are familiar with the ins and outs of eyebrow gel. This is one product that they often skip in their makeup routine. Let's take a look at some of the most frequently asked questions out there for this beauty product.
Who Should Use Eyebrow Gel?
Does everyone need eyebrow gel? It all comes down to personal preference. If you have wily brow hairs that you'd like to tame, eyebrow gel will help you shape them. Eyebrow gel can also add volume to sparse brows and a little bit of color so your eyebrows frame your face just a little more.
If you're using an eyebrow pomade, you won't need to use an eyebrow gel, as the texture of the gel liner should hold your eyebrows in place.
What Color Eyebrow Gel Should I Use?
This depends on whether you'll be wearing any other eyebrow products and how much you want your eyebrows to stand out. If you'll fill in your brows with an eyebrow pencil or powder, it's better to go with a clear eyebrow gel. A clear gel will merely seal in the color of the other brow products and add a little sheerness to your brows.
If you don't plan on using any other eyebrow products, try out a tinted eyebrow gel. Go for a color that is either the same shade as your brows or one shade darker. A gel that is the same shade as your brows will look the most natural, but one shade darker can frame your face better. You should go for one shade darker if you have naturally light eyebrows. Tinted gels can also give you fuller-looking eyebrows!
How Long Do Eyebrow Gels Last?
All beauty products have an expiry date. In general, most eyebrow gels will have a shelf life of approximately 12 months from the time that you open the package. You should discard any product that has reached its expiration date as it may be susceptible to microbial growth.
Can I Apply Too Much Eyebrow Gel?
Brow gels are perfect for taming wily brows, but you need to be sure that you don't use too much. If you apply too much eyebrow gel, it could stiffen your brow hairs, make them more brittle and make them more susceptible to daily damage. You want to wipe off excess gel as much as possible. Keep in mind that a little goes a long way!
What's the Difference Between a Pomade and Eyebrow Gel?
Pomades look like potted eyebrow gels, so you can use them as an eyebrow gel; however, pomades offer a softer finish and a weaker hold. It won't do the job as well as an eyebrow gel. If you have untamed brows, consider filling them in with an eyebrow pencil and then applying an eyebrow gel over it.
Is There Anything I Can Use as a Substitute for Eyebrow Gel?
If you don't have any brow gel with you and are in a pinch, there are some substitutes that you can use on the fly. They include:
Hairspray. Spray some hairspray on a spoolie and shape your eyebrows as quickly as possible. Unlike eyebrow gel, hairspray sets quickly. You also need to be careful when using hairspray because it can flake off. You'll see hard, white speckles on your brows.
Petroleum jelly. Rub a thin coat of petroleum jelly onto a spoolie and shape your brows. Petroleum jelly won't necessarily set your brows and hold them in place for long; however, if you only need your brows set for a short while, this will do the trick. It will leave your eyebrows looking a bit shiny.
Hair gel. You apply this product in the same way as all the others. It has a consistency that's between petroleum jelly and hairspray. You'll have some time to work with the product, but it doesn't hold your eyebrows in place very well.
While these products can give you a similar effect to eyebrow gel, they're not ideal for your eyebrows, and they come with a whole host of disadvantages. Nothing beats a good eyebrow gel!

What Eyebrow Shape Best Fits My Face?
Your eyebrows can do a lot more for your face than any makeup product. The shape of your brows can change the size and shape of your eyes, the contour of your face and the overall proportions. It can make you look a lot more fierce or a lot more feminine.
You can easily use an eyebrow gel to change the shape of your brows to better frame your face. With an eyebrow gel, you can play with different shapes until you find one that works for you. You can also change the shape of your brow based on the type of look that you're aiming for.
If you're not sure what eyebrow shape best fits your face, take a look at our guide below.
Angled Brows
An angled brow has a high arch and a sharp peak. The arch is more diagonal than rounded. This brow shape can make you look younger. It's also a great shape for those with round or diamond-shaped faces, as it'll slim down your face.
Soft Angled Brows
Soft angled brows are similar to angled brows. The only difference is that the arch is shorter and the peak is softer. This brow shape looks amazing on oval-shaped faces as it will help balance your high cheekbones and other facial features. The softer angle looks more feminine.
Flat Brows
Flat brows have a short arch height and a very subtle peak. These brows are perfect for those with longer face shapes or square faces. The horizontal line is able to create the illusion of a shorter face and will make square faces more oval-looking. Flat brows that are slightly angled will also soften the angles in square faces and add more depth.
Round Brows
Round brows have high, rounded arches. The peaks also tend to be rounded as well and less angled. This brow shape is great for those with heart-shaped faces, as they add softness and minimize sharp features, like a pointed nose or chin. If you have a shorter face, give yourself a higher arch, as it'll add more length.
Curved Brows
Many people think that curved brows and rounded brows are the same, but they're quite different. These brows have an equally high arch, but the peak is more angled and sharp. This brow shape is perfect for those who don't want too much softness on their face. It's also a great brow shape for those with squared brows.
Curved brows are also ideal for those with diamond-shaped faces. These brows will not only soften your features, but also shorten your face. It will lift your face upwards and make it look rounder. If you have a sharper jawline, go for a longer brow shape.
Get Picture Perfect Brows Every Time With Eyebrow Gel
The shape and thickness of your eyebrows can really change the overall look of your face. It can soften up features or draw attention to other ones. Once you've found a brow shape that you like, use an eyebrow gel to sculpt your brows. It'll make a huge difference in taming unruly hairs and keeping everything in place.
Eyebrow gels are also easy to incorporate into your morning routine. It typically takes less than a minute to comb the gel through your brows. The results, however, will last at least an entire day.