Top 10 Best Waterproof Mascaras 2023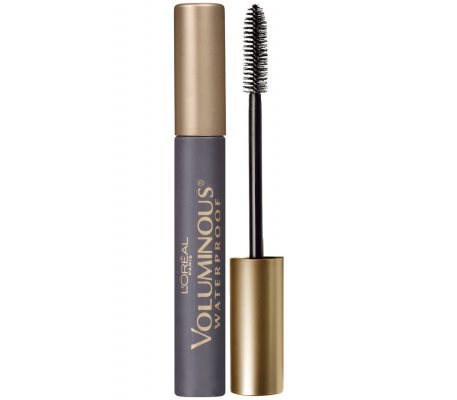 Features:
Wand: Traditional Nylon
Colors: Black, Carbon Black, or Black Brown
Cruelty-Free: No
Performance:
It's been more than two decades since L'Oreal released this simple mascara design, and it hasn't undergone many changes since. Why mess with perfection? The most fashionable modern celebs adore it, including Kim K and Patrick Ta.
But why do we like it? Let's start with the formula. As you can guess from the name, this mascara is seriously volumizing. It has a thick texture that coats the lashes thoroughly and sticks to itself. This is perfect for holding a curl and makes it easy to build up volume and length. It dries down quickly, so you'll want to work fast. The bonus is that it won't accidentally smudge on your eyelids and ruin your eyeshadow.
It has an old-school nylon wand, which keeps the lashes separated on the first coat and looks soft and natural. With additional coats, as it amps up the volume and intensity, it can slightly compromise on separation. That said, the right application technique can help you avoid that.
Because this mascara offers a little bit of every effect, it's a favorite for makeup artists – it's the one mascara that they can use on nearly every single client.
Longevity:
This mascara is truly waterproof, to the point where it'll hold up against total submersion. At the end of the day, it's easy to remove with an oil-based makeup remover. This, combined with the fact that it's fragrance-free, makes it a good choice for those with sensitive skin or eyes. However, if your eye area gets oily, then it can smudge.
---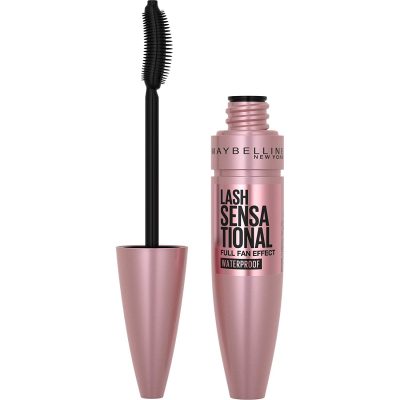 Features:
Wand: Curved Plastic
Colors: Brownish-Black or Very Black
Cruelty-Free: No
Performance:
This mascara has one of the prettiest effects we've ever seen. It has a curved wand made of plastic, with long bristles on one side and short ones on the other. The long bristles lift, separate and define the lashes while still adding quite a bit of volume and length. It fans out the lashes in a way that widens the lash line, which opens up the eye and looks dramatic and feminine.
The shorter bristles, on the other hand, aren't particularly useful. We find that they don't cover the lashes evenly or maintain separation. We recommend applying this mascara only with the long-bristled side.
The fragrance-free formula itself gives an immense amount of length in just one coat. It's buildable, so you can almost mimic the look of false lashes with additional layers. If you want a more subtle separating mascara, you might prefer Covergirl Lash Blast.
Longevity
Lash Sensation impresses with its longevity, as it tends to maintain the lift, length, and separation even after 12 hours of wear. For some, this might be a drawback, since it's so difficult to remove. When it comes to oily lids, it holds up slightly better than L'Oreal Voluminous but not as well as Lash Paradise.
---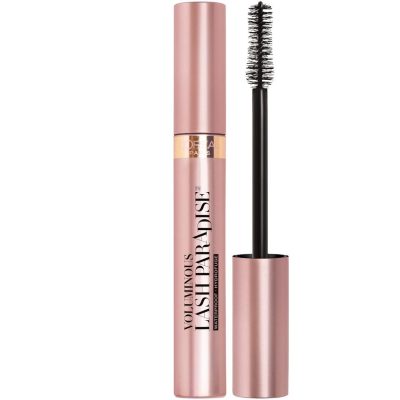 Features:
Wand: Hourglass-Shaped Nylon
Colors: Black or Blackest Black
Cruelty-Free: No
Performance:
This is the most dramatic waterproof mascara on our list. It's even more volumizing than the original L'Oreal Voluminous, so it makes the lashes look extremely intense in just a couple of coats, and it also offers very dramatic length.
It has a big nylon wand with an hourglass shape, which is curved enough to grab each lash on the lashline, but not so curved that it deposits too much mascara. As far as separation goes, we'd say it's about comparable to the original Voluminous, so it doesn't fan out the lashes or enhance separation, but it also doesn't clump them together.
The texture is very creamy so it takes a little longer to dry than your average waterproof mascara. The benefit is that you can add more and more coats for volume and length without having to worry about the lashes looking spidery. Some wet mascaras can undo the effects of a lash curler, but that's not an issue with this one.
Longevity:
This mascara is extremely waterproof, so when the time comes for removal, things can get tough. You'll want to take your time and be patient when trying to break it down and take it off. Because it's so difficult to remove, it holds up well against oily skin.
---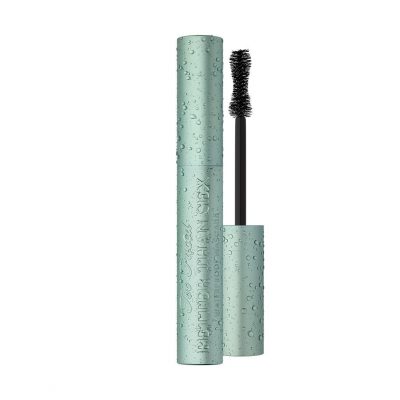 Features:
Color: Black
Wand: Hourglass-Shaped Nylon Wand
Cruelty-Free: Yes
Performance:
With such a provocative name, it's not surprising that Better Than Sex became iconic pretty much immediately upon release. However, it also became iconic because of its intense lash-enhancing effects.
Its effects are similar to L'Oreal Lash Paradise, but that's because Better Than Sex is the original. It's pretty common for drugstore brands to make more affordable versions of expensive high-end products, which is probably what happened here.
Because they're so similar, let's talk about how they differ. We mentioned that Lash Paradise is slow to dry, but Better Than Sex is even slower, especially when fresh. This is good for building up layers, but it's impossible to use in a rush. Thankfully, the dry-time vastly improves a week or two after the mascara has been opened.
The wand itself has slightly longer bristles and a more prominent hourglass shape. This makes it a little messier to use, but the results are just a hint more volumizing with the same level of length and a little less separation. Folks, we're splitting (lash)hairs here – seeing these differences requires intense side-by-side analysis.
One area where this mascara really stands out is in its gorgeous packaging. The metallic, aqua-colored tube feels weighty and expensive, and it's covered in raised dots that look just like water droplets and add a magical touch.
The final benefit it has over Lash Paradise is that it's cruelty-free, so while it costs a little more, it's also a more ethical product to buy.
Longevity:
While this mascara is definitely waterproof and long-wearing, it's not as resistant to oils as Lash Paradise. If you have oily lids, go for Lash Paradise, but if you prefer easy removal, then this is the better choice.
---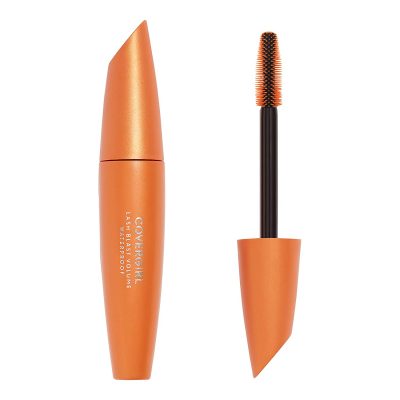 Features:
Wand: Thick Plastic with Tightly Packed Bristles
Color: Black, Black-Brown, and Very Black
Cruelty-Free: Yes, and vegan
Performance:
Most of these waterproof mascaras are good for swimming, but this one deserves a special mention. Not only does it hold up extremely well in water, but it also has subtle effects that are more appropriate for an active day at the pool or gym.
So what does it deliver? First thing first, it's wonderful for separating the lashes. It has a large plastic wand with tightly packed, medium-length bristles, which grabs every lash individually. We do wish the wand was just a touch narrower, however; during applications, it's very easy to slip and end up with a swipe of mascara on the eyelid. If you'd prefer a more narrow wand but similar effects, we think you'd like L'Oreal Telescopic.
The formula is a little thin in texture and it does a particularly good job of building up the length of the lashes. If you have short but dense lashes, we think you'll like this mascara. Because it's moist it's really nice for detangling lashes, but thankfully it won't undo a curl.
We gotta address one thing: for a mascara that has the word "volume" in the name, it doesn't deliver what we'd expect! It takes three coats to get the same amount of volume as one coat of L'Oreal Lash Paradise, at which point it also starts getting a little chunky. If CoverGirl had focused on length, separation, or waterproof-ness when naming this mascara, we wouldn't even bring this up.
This mascara gets points from us for being one of the few accessible, mainstream drugstore options that is both cruelty-free and vegan
Longevity:
Lash Blast has incredible performance in water. Not only does it stay put and not smudge, but it also looks really nice after a soak. It even prevents the lashes from sticking to one another when damp, so they still look separated even after a swim! It also holds up very well against oils, but that means that you can expect removal to be a struggle.
---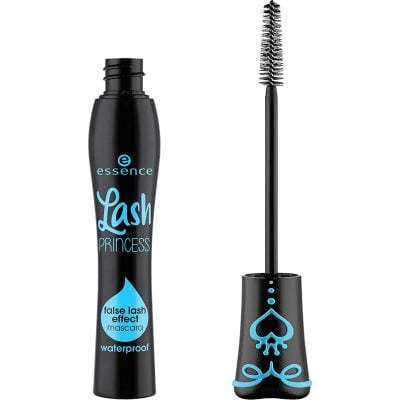 Features:
Color: Black
Wand: Slim, Tapered Nylon Wand
Cruelty-Free: Yes 
Performance:
Essence is a budget brand from Germany that's geared towards a younger audience. Despite this, a lot of their products are pretty great, this mascara included. Most of the mascaras on our list are already affordable, usually costing less than $10, but this one delivers amazing results for nearly half the price.
Like other mascaras with a nylon wand, it balances volume and separation. The formula makes the lashes look intensely dark, thick, and long in just one or two coats, but unless you're an expert, that third coat can also make the lashes look chunky.
We'd say the effects it offers are comparable to Lash Paradise and Better Than Sex, making the "False Lash" part of its name very fitting. Unlike with those two mascaras, Lash Princess dries within a normal amount of time, and its wand is slim and tapered which allows for an easier and more controlled application.
Longevity:
Where this mascara loses points is longevity. When submerged in water, it doesn't hold up as well as any of our other recommendations. It won't run down your cheeks in rivulets, but if you rub your eyes after swimming or sobbing, it will smudge. In the absence of water, it still sometimes flakes after a very long day. The one benefit to all of this is that removal is an easy process that's gentle on the skin and lashes.
---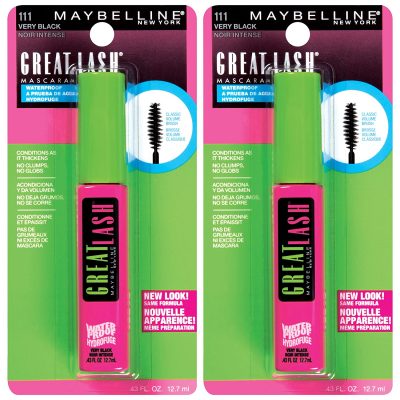 Features:
Color: Very Black
Wand: Nylon Wand with Wide-Spaced Bristles
Cruelty-Free: No
Performance:
This is another classic mascara that has been around for decades – in fact, it's about 21 years older than the original L'Oreal Voluminous. It was a total game-changer when it first came out, but nowadays, it's a simple, subtle mascara that's great for days when you don't want to look over the top.
Its texture is a little thicker so it dries quickly, and yet it goes on the eyes softly. It darkens the lashes and increases their length and thickness by the barest smidge, and additional coats don't make a big difference. This isn't a drawback, however – sometimes, those subtle effects are all you need. If you already have naturally long and voluminous lashes, a more intense mascara could make you look ridiculous, while this one adds just the right amount of polish.
The bristles on Great Lash are spaced quite far apart, which made us worry about clumping. In practice, the formula is so subtle and non-clumping that it wasn't an issue at all.
This mascara might still be worth purchasing even if you don't love the natural look because its effects are really nice on the bottom lashes. You can use a more dramatic mascara like Maybelline Lash Sensational on your top lashes, and then give the bottom lashes just a hint of emphasis with Great Lash.
Longevity:
Lastly, Great Lash fares well in water tests, just like Maybelline's other waterproof formulas. It holds well all through-out the day while still coming off quite easily with an oil-based remover. If you have oily lids, it's not a good fit.
---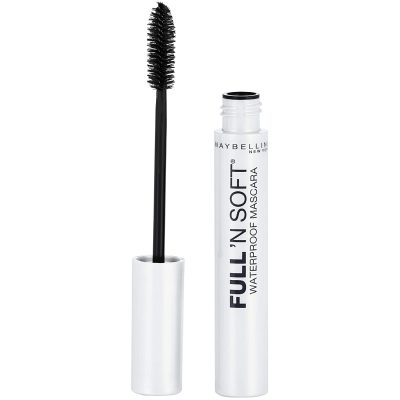 Features:
Color: Very Black
Wand: Dense Nylon Wand
Cruelty-Free: No
Performance:
Dramatic lashes aren't for everyone, which is why this mascara deserves a mention. It's another great creation from Maybelline that gives the lashes moderate volume, definition, and just a bit of length. It has a nylon wand, so while it's not a separating mascara, it doesn't cause clumping. It's slightly more intense than Great Lash but still subtle enough to look nice on the bottom lashes.
The most remarkable feature of this mascara is how soft it looks once it dries. More dramatic mascaras like Maybelline Lash Sensational can make the lashes look solid and shiny when they dry down, which is part of their "false lash" effect. If you prefer a natural look, however, this mascara is a much better choice.
This mascara has a dry formula that sets quickly. Because of that, it's awesome for holding a curl and it's very useful if you're getting ready in a rush. However, applying it slowly or going overboard with layers will lead to a clumpy, uneven appearance.
Lastly, this mascara is free of any fragrances or potential irritants, which makes it an excellent choice for those with particular sensitivities.
Longevity:
Full 'N Soft stays on in the pool and holds up against tears, but it breaks down very easily with a makeup remover which keeps the skin around the eyes happy. That's another reason why we recommend it for sensitive eyes and skin.
---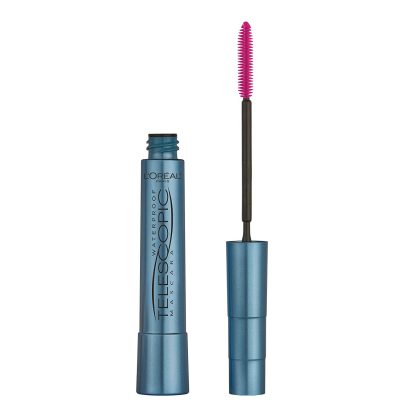 Features:
Color: Black
Wand: Thin Plastic Comb
Cruelty-Free: No
Performance:
This lengthening mascara has one of the most unique wands on we've seen. It's a very slim plastic wand that stands in stark contrast to all of the long-bristled nylon options on our list.
The bristled wand is a bit like a comb, and it manages to grab and separate the lashes extremely well. It's also very flexible, so you can slightly bend it to suit your angle of application. It's worth noting that the wand is polarizing – you may love how slim and flexible it is or you might find it flimsy and hard to control.
This, combined with the slightly thin formula, leads to very long and separated lashes, an effect similar to Covergirl Lash Blast. They're not totally identical, though: Telescopic is better at holding a curl but it's even less volumizing than the already-not-very-volumizing Lash Blast. Its wand is also much more delicate and easier to control.
We think this mascara might work nicely in conjunction with a more volumizing formula. First, a coat of Telescopic can be applied for length and separation, followed by a second coat of L'Oreal Voluminous for added thickness.
This is another great option for darkening the bottom lashes because the slim brush is so easy to control. We recommend tapping it over the lower lashes instead of following a traditional application, just to ensure it doesn't lengthen them too much.
Longevity:
Telescopic is extremely waterproof and long-wearing, but unlike Lash Blast, it's less oil-resistant so removing it is an easier process. Also, keep in mind that it may not hold up well if you have oily skin.
---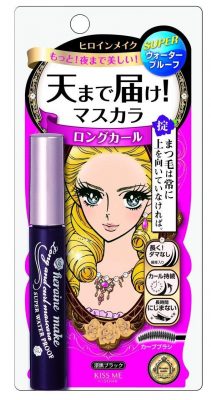 Features
Color: Black
Wand: Curved Nylon Wand
Cruelty-Free: No
Performance:
This mascara comes from the Japanese brand Heroine Make, and it has amassed a cult following all over the world.
It has a unique formula that, when deposited on the lashes, covers them well but doesn't add much volume. However, it contains nylon fibers that stick to the tip of the lashes, so it adds a lot of length. It's worth noting that these fibers are not recommended for contact lens wearers.
With repeated coats, the lashes don't become bulky but they do get longer and longer, so if you're patient, the results can be quite dramatic. Lastly, true to its name, this mascara also does an excellent job of keeping the lashes curled.
Longevity:
It is, by far, the most stubbornly long-lasting mascara we've ever come across. It holds steady in the face of both oil and water, thanks to its polymer-based formulation. This is the mascara that will outlast the apocalypse. If every mascara you've ever tried smudged on you and you're at your wits' end… buy this one.
Note that as a result, it's also extremely difficult to remove. Heroine Make released a special makeup remover made specifically to break down this mascara, but even then it can be a long process.
---