Top Picks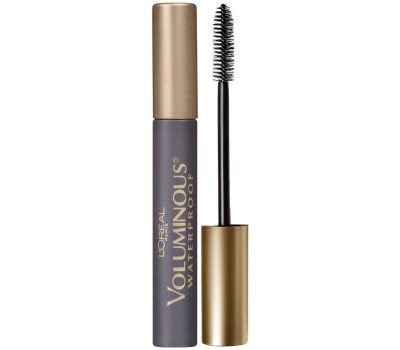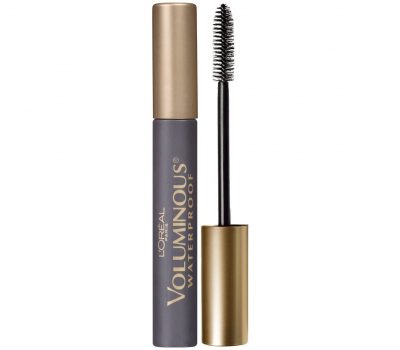 L'Oreal Paris Voluminous Original Waterproof Mascara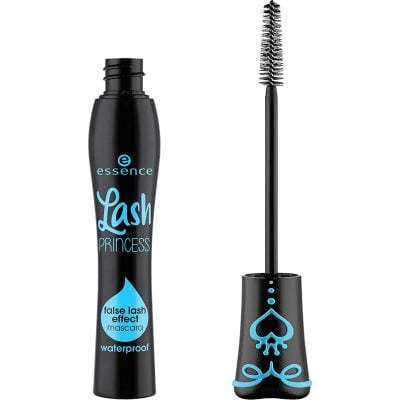 Essence Lash Princess False Lash Effect Waterproof Mascara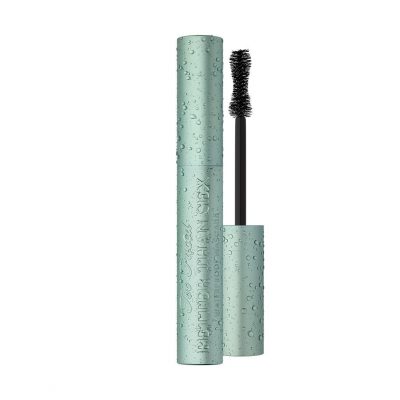 Too Faced Better Than Sex Waterproof Mascara
Previous
Next
You leave the house feeling incredible because your makeup is on point when suddenly, tragedy strikes. Maybe you work up a sweat trying to make it to the bus, or there's an unexpected rainstorm… either way, the consequences are the same. The mascara you painstakingly applied smudges under your eyes, making you look like a hot mess (as the kids like to say), and rendering all of your hard work useless. Maybe it's time to buy waterproof mascara.
What You Need to Know About Waterproof Mascara
Before we dive deep into recommendations (with a coat of waterproof mascara on our lashes, of course) there are a few things we need to cover.
Is It Better to Get Waterproof Mascara?
Almost every makeup-wearer will face situations that call for a mascara that will stay put in the face of a watery assault.
For some, it's a daily need, like if you get teary-eyed during allergy season or if you cycle to work every morning. For others, it's only occasional: you'll want waterproof mascara when the forecast calls for rain or before an Instagrammable day at the beach.
Waterproof mascaras are not necessarily better than regular ones, but they do have an important place in every makeup collection.
Is Waterproof Mascara Really Waterproof?
If a mascara claims to be waterproof, it should be 100% waterproof. You should be able to wear it to the pool or gym without any fear.
When making our selection, we verified how each mascara held up when dunked into water. Almost all of the options on our list passed the water test with flying colors, but we'll let you know about the exceptions that we still decided to recommend for other specific reasons.
Features to Consider
There are some features that almost every waterproof mascara should have, while others depend on your needs. Do you need to lengthen short lashes? To curl straight ones? If you're not sure about your lash type, we've got you covered with a handy guide.
Here, we go through the major effects a waterproof mascara can give and help you figure out which will be right for you. We go into even more detail about these features later on.
Long-Wearing
Longevity is a non-negotiable feature for waterproof mascara, so we focused on selecting ones that look amazing all day. There is still room for variety: some mascaras are less long-wearing but easier to remove, while others can hold up against anything but are tough to take off. We'll let you know exactly how each mascara fares in our reviews.
Volumizing
A volumizing mascara helps to build up eyelash thickness by coating each lash. It makes them look fuller and more dramatic – Bambi in the best-case scenario or a tarantula in the worst-case scenario.
It's the effect to look for if you have sparse lashes or if you just love drama. If you prefer a subtle makeup look, you'll want a mascara that gives minimal volume. We'll let you know exactly how much volume each mascara provides.
Length
This one is self-explanatory. Almost all mascaras are designed to add length to the lashes since it's a feature almost everyone wants! The exception is glasses-wearers and those with naturally long lashes, who may not want intense length. We'll let you know what to expect in each review.
Curl
If your lashes are straight or downturned, you'll want a mascara that can lift them and keep a curl in place. Waterproof mascaras usually do a better job of holding a curl, so you're safe with most options. However, the texture and wand shape will also have an impact, so we'll let you know when a mascara truly excels at curling.
Separation
We love the look of fanned out lashes, so we appreciate a good separating mascara. The main benefit of separating mascaras is that they keep the lashes from clumping together and looking spidery.
However, separating mascaras are often less volumizing and vice versa, so you might have to prioritize one feature over the other. We'll let you know how much separation AND volume each mascara offers so you can find the right balance.
Easy to Remove
Waterproof mascaras are notoriously difficult to remove. That's the point, though – the easier a mascara is to take off, the likelier that it'll smudge when you least expect. However, if you have sensitive skin, scrubbing harshly around the eyes can be irritating, not to mention that you can lose precious eyelashes.
We included some easy-to-remove options, but if you still end up with a persistent mascara, try our gentle removal technique, which gets rid of every last speck without irritating.
Other Considerations
Some preferences are subjective. Would you like a colorful tube of mascara or do you prefer slick packaging? Would you prefer a brown mascara over a black one? Are you committed to only buying vegan or cruelty-free? We'll point out these details and anything else that makes each mascara unique.
Now that you know what to expect out of an amazing waterproof mascara, here are our favorites for every need.
Top 10 Best Waterproof Mascaras 2020
In-Depth Guide to Choosing a Waterproof Mascara

What makes a mascara long-wearing or dramatic? Here, we go in-depth about the different features a mascara can have.

Longevity
Longevity is the term we use for how a makeup product wears over time: the longer it looks good for, the better its longevity. The minimum standard for a mascara to be included on our list is that it needs to look great, without flaking or smudging, for at least 8 hours of wear. The mascaras that only hit this minimum standard are usually much easier to remove at the end of the day.
On the other end of the scale, we have extremely long-lasting mascaras that will hold up for over 24 hours. Maybelline Lash Sensational and Covergirl Lash Blast are both great examples of that.
However, the mascara with the best longevity is Heroine Make Long and Curl, which also holds up well against oily eyelids. That comes with a small price, as it's extremely difficult to remove.
Ease of Removal
If you have sensitive skin or you're worried about damaging your lashes when removing a waterproof mascara, you'll want to prioritize ease of removal over longevity. You don't need to use as much pressure to remove one of these waterproof mascaras, which puts less stress on the skin, eyes, and lashes.
The most easy-to-remove mascaras on our list are Essence Lash Princess (for a more dramatic look) and Maybelline Full 'N Soft(for a more subtle look).
Even with these mascaras, we still recommend using a dedicated oil-based makeup remover and following our gentle removal guide.
Volume
Volume is determined by how well a mascara coats the lashes. The more it thickens each individual eyelash, the more volumizing it is, and as a result, the more dramatic and attention-grabbing your eyes become!
How much a mascara volumizes depends on both its formula and the wand. Creamy wax-based formulas generally stick to the lashes in a thicker layer, but we've also seen some very thin formulas that manage to build up volume well.
There's also the question of how easy it is to add more coats, which is another way of increasing volume. Quick-drying formulas are sometimes an issue since they dry too fast and end up looking clumpy with additional coats. Formulas that take longer to dry can be built up more and more without the lashes becoming spidery.
When it comes to the wand, old-school nylon wands generally do a better job of building up volume, especially when the bristles are longer and more tightly packed. This allows the wand to hold more mascara and to coat the lashes without clumping them together.
Our top pick, L'Oreal Voluminous, offers a really balanced amount of volume and builds up really well, while L'Oreal Lash Paradise and Better Than Sex give really intense volume.
Length
Mascara also adds drama to the lashes is by building up length. Almost all mascaras add length to the lashes, but some do a better job than others. There are certain polymers used in mascaras that are more flexible, so they do a better job of stretching to lengthen the lashes.
Some brands, like Heroine Make, add nylon or rayon fibers to their mascaras, which stick to the lash tips and add a very literal extension. They're awesome for length, but if you wear contact lenses you should avoid them, since they can fall into the eye, lodge under the lens, and cause eye issues.
Our most lengthening mascaras without fibers are Maybelline Lash Sensational and L'Oreal Telescopic.
Curl
While most waterproof mascaras are pretty good at holding a curl, some, like L'Oreal Voluminous and Maybelline Lash Sensational are truly fantastic at it. This mostly comes down to having a thick and creamy formula with a stronger hold.
It's also very common for brands to package their curling formulas with a curved wand, which they say helps a bit in curling the lashes. It's a persistent claim, and while we're not convinced by it, we do love a lot of curved mascara wands.
Finally, remember that mascara is not a replacement for your eyelash curler – instead, it helps maintain your curler's effects all day long.
Pro Tip: If your brand new mascara is too wet to hold a curl, set it aside for a week. Some of the liquid will evaporate from the formula and it'll thicken up.
Separation
One of the worst things a mascara can do is clump the lashes together – an issue that's woefully common with volumizing mascaras, although it's not a major problem with any of the ones we've recommended, which strike a balance. However, if your lashes are prone to clumping together you might want a mascara that's specifically designed to separate the lashes.
Separation mostly comes from the wand, although having a moist formula can also help. The best wands for lash separation are made of plastic or silicone, with pointed bristles that pull the lashes apart.
Maybelline Lash Sensational is a unique mascara that manages to both volumize and separate the lashes, which leads to a very dramatic effect. Otherwise, most separating mascaras are a little more subtle, which is exactly the case with Covergirl Lash Blast and L'Oreal Telescopic.
It's important to note that even the best separating mascaras can eventually lead to clumping, particularly if they're overapplied or if the tube is old and dried out.
Color
Most waterproof mascaras come in black, very/extreme black, or dark brown. Unusual colors like blue or purple are fairly hard to find because they go in and out of style so quickly. Black mascara is almost always a safe choice, but if you like your makeup to look very natural or subtle, or if you have light hair, then you might prefer a dark brown mascara instead.

Oil-Resistance
Usually, the only way to break down a waterproof mascara is with oil. As a result, those with oily eyelids may find that waterproof mascaras smudge on them, especially under the eyes or over the lids.
Some mascaras, in addition to being waterproof, are also more oil-resistant, like L'Oreal Lash Paradise, Covergirl Lash Blast, or the Superman of mascaras (because it's totally indestructible): Heroine Make.
Drying Speed
The final feature to consider is drying speed, which will influence your application. With most mascaras, it takes about a minute for a single coat to dry down completely, which is ideal for most people.
Quick-drying mascaras like Maybelline Full 'N Soft are ideal for fast makeup applications. You won't have a lot of time to apply more coats since if you do try to add coats after a layer has totally dried, you'll end up with chunky lashes. The benefit is that you won't have to waste time waiting for your mascara to dry.
Slow drying mascaras like Too Faced Better Than Sex are good for slow, involved makeup applications. You get a lot of playtime to add more layers or to separate the lashes with a clean mascara wand. If you like to have full control, they're perfect.

Choosing a Mascara for Your Lash Type
If you've read about all of the effects but still aren't sure which mascara will be right for you, here's our advice based on your lash type.
Short
If you have short lashes that don't extend far past your eye, it's a given that you'll want a mascara that'll add length. Almost all mascaras add some length, so the one you choose totally depends on whether you want other features. For a mascara that adds both a lot of length and volume, we recommend L'Oreal Lash Paradise, while for a mascara that adds length and separation we recommend L'Oreal Telescopic.
Long
Long lashes usually extend past the crease of the eye, and when especially dramatic, they can even touch the brows. Normally, those with long lashes prefer to stay away from lengthening mascaras, and instead prefer either natural ones like Great Lash. Others might want a moderate amount of length and volume from a balanced mascara like L'Oreal Voluminous.
Straight
Straight or "downturned" lashes either stick straight out from the lash line or they angle downwards to slightly obscure the eye. By using an eyelash curler and any waterproof mascara you can curl and lift them up, which will help open up the eyes and make the lashes more prominent. Any waterproof mascara can help hold a curl, so choose one based on your other needs and preferences.
Sparse
If your lashes are sparse, which means that they are thin and widely spaced, you'll want a mascara that adds volume. However, you also run the risk that a very volumizing mascara will clump your lashes together, which defeats the purpose of adding volume. We think Maybelline Lash Sensational is the best choice because it bridges volume and separation.
Easily-Tangled
Sometimes, those with naturally curly hair have lashes that tangle together easily. This usually comes hand in hand with having amazing volume but little length. The best mascara for you would have a slightly damper formula, longer drying time, and a separating plastic wand. Covergirl Lash Blast is a great choice since it has a thinner, less volumizing formula and a great wand, but L'Oreal Telescopic is another option.
Bottom Lashes
It's best to be careful when applying mascara to the bottom lash line. Some sources say you should never apply mascara to the bottom lashes, but we think it can be nice if you want a more open-eyed look. Unless you're going for a '60s Twiggy vibe, very volumizing or lengthening mascaras are too dramatic for the bottom lashes. It's better to either have a dedicated mascara for the bottom lashes, like Maybelline Great Lash, or to use a subtle mascara all over, like Maybelline Full 'N Soft.
Everything Else You Ever Wanted to Know About Waterproof Mascara
Do you still have some burning questions about waterproof mascara? Here is everything else you might be interested to know!
Is Waterproof Mascara Bad for Your Eyelashes?
Some dermatologists caution that waterproof mascara is harsher on the eyelashes than regular mascara. They explain that the isoparaffins and silicones that make mascaras waterproof can be drying to the lashes and that the sheer act of trying to scrub waterproof mascara off your eyes can be irritating.
We agree about the scrubbing, but we think there's more nuance to these waterproofing ingredients. A deeper dive into common ingredients like isododecane and cyclopentasiloxane shows that they create a layer that works in two ways: it locks moisture into the lashes while preventing outside moisture from getting in.
This leads us to believe that in the short term, they won't dry the lashes out at all – quite the opposite. In the long term, however, they might cause issues, which is why it's so important to remove mascara at the end of the day.
Research on medical students backs this up. It showed that both regular and waterproof mascara cause an equal amount of eyelash loss and that the risk of eyelash loss with waterproof mascara only increases when it's removed incorrectly.
Pro Tip: The research also suggests that wearing any type of mascara every day takes a toll on the lashes, so make sure to give your eyes a regular break from makeup.

What's the Difference Between Waterproof Mascara and Regular Mascara?
This should seem obvious: waterproof mascara doesn't come off with water while regular mascara does. They're a must if you cry at weddings, hop in the pool, get sweaty, or face intense humidity.
But actually, the differences go a little further than that! Waterproof mascaras look pristine and stay put for a lot longer than regular mascaras, which are quicker to smudge even in regular circumstances. Their ingredients create a stronger layer around the lashes, so they do a much better job of holding a curl, as well.
The main drawback of using a waterproof mascara over a regular one is that it's much harder to remove, which can take its toll on the lashes and eyes. If you don't need the intense longevity or any of the other effects of waterproof mascara, you'll save yourself a lot of effort by using a regular one.

How to Apply Waterproof Mascara
This is our step-by-step guide to applying waterproof mascara flawlessly.
Start out by curling your lashes, which will lift them up to make them look longer and open up your eyes.
Next, open your tube of mascara and pull out the wand.
No matter what you do, DO NOT PUMP the wand in and out of the tube, or you risk introducing air and bacteria into your mascara, which will make it go bad more quickly.
Wipe the wand over the rim of the tube to remove excess product and prevent clumping.
If your mascara wand is still loaded with too much mascara, wipe it gently with a tissue.
Now to the actual application! Mastering the "wiggle" is the key to keeping the lashes evenly coated and separated even when not using a separating mascara.
Bring the wand close to your lash line from below, and wiggle it side to side while pulling it upwards.
Repeat this until your entire lash line is covered.
You can continue applying more coats to build up the volume and length.
Generally, you want to wait a few seconds between coats so the mascara dries down about half-way but still retains some tackiness.
If your lashes get clumpy at any point, use a clean mascara wand or an eyelash comb to brush out the clumps.
Once you're happy with your first eye, move on to the second eye. Voila, gorgeous lashes!
How to Remove Waterproof Mascara Safely

It's during removal that you can do the most damage to your eyelashes, but if you use the right remover and take your time with it, you can keep them intact.
Choosing a Remover for Waterproof Mascara
The best removers for waterproof mascaras are oil-based, so you can use an oily makeup remover, an oil cleanser, or even whatever oil you have in your house, like mineral oil or cold-pressed coconut oil.
If your mascara is resistant to both water and oil, choose an isoparaffin-based makeup remover, like Lancome Bi-Facil. We don't recommend micellar water for removing waterproof mascaras — it rarely does the trick, even when it's supposedly made for waterproof makeup.
The Removal Process
The secret to this method is to totally saturate your lashes with the makeup remover and to give it enough time to break down the waxes and polymers that make up the mascara.
Dispense a bit of remover in the palm of your hand, and then, with your ring finger, dab it generously over your lashes, making sure that they are thoroughly coated in the stuff.
To keep things clean, you can use a cotton pad instead, although we find that using the fingers is much more effective.
Let the remover sit on your lashes for a few seconds.
Begin massaging very gently with your ring finger, starting at the lash line and pulling downwards. You'll be able to feel the mascara slowly breaking down and dissolving into the remover.
Be careful not to rub upwards or side-to-side, since these motions are more likely to pull lashes off.
If you feel any friction at all, it's a sign that you didn't use enough remover, so add more.
Your eye area will start looking a little Raccoon-esque as the mascara mixes with the remover and spreads over your skin.
Once you can feel that most of the mascara has dissolved from your lashes, grab a cotton pad or makeup wipe. At this point, the mascara will have totally dissolved, so you won't have to exert force and damage your lashes.
Using gentle downward motions, wipe the mixture of remover and mascara off of your skin.
If this is part of your entire makeup removal routine, you can massage your whole face with the makeup remover, and then finish off with a regular cleanser.
Why Does My Mascara Keep Smudging?
More often than not, when your waterproof mascara smudges under your eyes, chances are the issue isn't water but sebum. Sebum is the oil that the human skin produces, and it's integral to keeping the skin strong and supple. Unfortunately, just like an oil-based makeup remover, it breaks down waterproof formulas. Make sure to choose an oil-resistant mascara to prevent that smudging.
Pro Tip: Use a mattifying primer and an oil-controlling setting powder around the eye area to prevent those oils from reaching your mascara in the first place.
How Long Does Waterproof Mascara Last?
Some waterproof mascaras will start fading after around 8 hours of wear while others, like Heroine Make, are reported to stay put for up to 3 days in a row. We don't recommend putting your eyelashes under so much stress, so you should remove your mascara at least 24 hours after applying it.
As for expiry, cream-based products like mascara are more likely to harbor bacteria than dry ones, and the eye area is much more vulnerable than other parts of the face. As a result, both regular and waterproof mascaras have the shortest lifespan out of all makeup categories. Most sources recommend tossing mascara within 3-6 months. You can also consult the packaging of the mascara you choose for the use-by time period.
Bottom Line
For such a tiny product, waterproof mascara can be pretty complicated. It's a must-have, however, because it ties together every makeup look and holds up in any situation. A lot goes into choosing the right waterproof mascara, and you have to consider your own circumstances, preferences and your lash type. However, it's totally worth it to be able to bat those lashes with confidence, come rain or shine!