Top Picks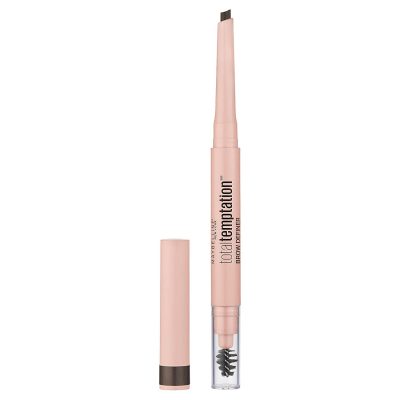 Maybelline Total Temptation Eyebrow Definer Pencil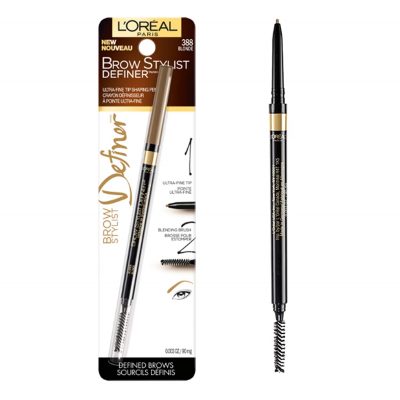 L'Oreal Paris Brow Stylist Definer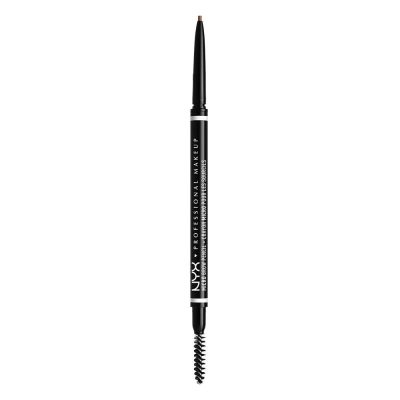 NYX Professional Makeup Micro Brow Pencil
Previous
Next
Many people struggle with pale or thinning eyebrows. Eyebrows like this can be very difficult to see. Therefore, they don't frame the face and eyes to accentuate the definition and balance of your face. If you're one of these people, you don't need to fret.
There are several ways to enhance your eyebrows so that they can complement and set off your facial features in a more positive way. One of the easiest yet most effective ways is using an eyebrow pencil. Eyebrow pencils can define and improve on existing eyebrows, creating a more defined shape and outline arches.
This can result in a thicker, fuller look to your brow, adding character to your facial features. Read on to learn more about these pencils, as well as how to find the best eyebrow pencil for your needs.
Three Things to Consider When Choosing the Best Eyebrow Pencil
What should you look for when you're trying to find the best eyebrow pencil? Not all eyebrow pencils are made equal, and not all of them are right for you. Here are three important things to consider when choosing an eyebrow pencil:
Color
The right color of eyebrow pencil can make a massive difference in the final look of your eyebrows. It's a good idea to choose a pencil color close to your hair color. It shouldn't be more than a shade darker.
A shade darker is a better choice. If you have black hair, a harsh black eyebrow pencil may not be the right choice for you. Consider going for a shade or two lighter.
This ensures your brows remain soft while still shaping and filling in. For light eyebrows, a shade or two darker than the natural brow color is an ideal choice. If you're a redhead, you can go with either auburn, light brown, or medium brown.
It's worth noting that you can make your eyebrows darker by simply exerting more pressure on the pencil when applying. When choosing the best eyebrow pencil, choose a shade that compliments not only your hair color but your skin tone as well.
Pencil Softness
The harder the pencil, the harsher the line it will leave on your brow. A softer pencil lets the wax coat the brow hair. This creates a more natural look compared to a severe line drawn on the skin.
Harder eyebrow pencils are more prone to breakage, and softer pencils give you more control when applying.
Waterproof
It's a good idea to choose a waterproof brow pencil. Waterproof eyebrow pencils are usually creamier compared to their non-waterproof counterparts. They're also more durable.
Top 10 Best Eyebrow Pencils 2021
Guide to Buying the Best Eyebrow Pencil
Whether you're just getting started in the world of makeup or you're a beauty product junkie, it's essential to find the right product. Otherwise, you may not get the desired results. There are several things to consider when shopping for the best eyebrow pencil.
These include formula, shade, and budget. Let's take a more in-depth look at them.
Formula
It's advisable to go for a brow pencil that features a smooth and soft formula. This ensures you can effortlessly glide the pencil over your brows and shape them the way you desire.
It's also essential to choose a product with a long-lasting formula. Otherwise, heat and humidity may make your brow pencil to fade. Consider trying a range of formulas to determine which works best for your brows.
Shade
Another critical factor to consider when shopping for a brow pencil is the shade. Consider choosing a pencil shade that matches your hair color and skin tone. If you've got naturally dark or black hair, for example, you should use a dark brown shade.
This is very effective at filling in brows. You may think that a black brow pencil will complement your dark hair. The truth is that a black shade may end up looking fake.
If you have a deep skin tone, you should first apply a dark brown before going over to fill them with a black very subtly.
For natural brown hair, a medium brown shade will work well with it. It's also advisable to `ensure that your brow pencil shade is somewhat lighter compared to actual eyebrow color. If you have blonde hair, try using a taupe that is not too deep brown or too light.
Very light colors normally start looking pale on your skin and do nothing on your brows as well. If you have burgundy or mulled wine hair color, it is not a good idea to match your eyebrows to your hair. If you have a cool skin tone, a pale brown brow pencil should help you achieve the desired results.
If you are warm-toned, however, you should go for a deep brown pencil shade. This will accentuate your facial features without looking too overpowering.
Skin Tone
It is important to consider your skin tone when choosing the best eyebrow pencil. If you have light skin with pink undertones, consider choosing an ashy blonde eyebrow pencil. This ensures your skin tone doesn't look too orange or yellow.
If you have light skin and dark hair, consider trying a light brown eyebrow pencil that is ashy. It's not a good idea to use warm or reddish tones for your eyebrows, even if you have brown or warm blonde hair.
Eyebrows are normally ashier compared to the hair on your head. Hence, using a cooler shade will deliver a more natural look. For people with olive skin, a light to medium brown eyebrow pencil is an ideal choice.
If your skin tans easily, choose a medium brown eyebrow shade. This makes your browns stand out against your skin tone. If you have dark skin, a light to medium brown eyebrow pencil that has a matte finish will work best for you.
Overall, you should go for a color that is 1-2 shades lighter than your skin tone. This will ensure the color stands out on your face, making your eyebrows look more defined.
Eye Size vs. Eyebrow Color
The size of the eye also has some relationship with the choice of eyebrow shade. If you have bright and large eyes, you should choose an eyebrow pencil shade that is not too light. This shade is ideal for bright and dark brows.
On the other hand, if you have somewhat smaller eyes, you should go for a mild hue. Then you can taper your eyebrows accordingly.
Budget
Eyebrow pencils are quite affordable. So, you won't need to break a bank to get the best eyebrow pencil.
You should also realize that the most expensive doesn't necessarily mean the best quality. More often than not, you're just paying for the brand name. High-end eyebrow pencils are not always better compared to the ones in the medium price range.
Before you make a purchase, consider how well the brow pencil matches your look. Consider the brand as well to determine if it will deliver value for your money.
Final Thoughts
Just like your eyelashes, it's no secret that eyebrows have a significant impact on the overall look of your face. From framing the facial features to creating symmetry, having properly groomed, well-shaped brows are vital. With proper brow shaping, your eyebrows will draw attention to your eyes.
Well-defined eyebrows give your face that perfect balance and soften your facial features. Unfortunately, not everyone has full, thick eyebrows. An eyebrow pencil is the best tool to help you achieve those beautiful looking brows.
With the right eyebrow pencil and proper application, you can end up with thicker, fuller, natural-looking brows. These brows will give your face a dramatic lift. However, finding the best eyebrow pencil can be challenging.
There are many brands which to choose. All of the pencils on this list are from well-known brands. Be sure to choose a pencil that blends with the color of your hair and skin. Also, make sure the eyebrow pencil formula is soft and smooth.
Keep in mind that the best eyebrow pencil doesn't have to be expensive. We hope this comprehensive eyebrow pencil review and buyer's guide helps you find the best brow pencil for your needs.