Top Picks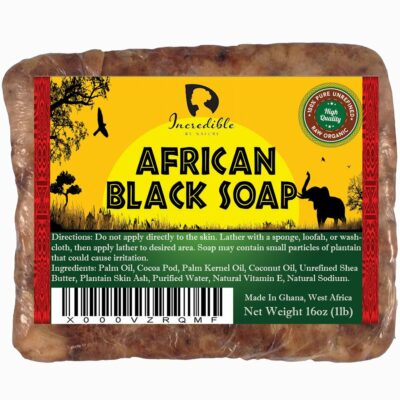 Incredible by Nature African Black Soap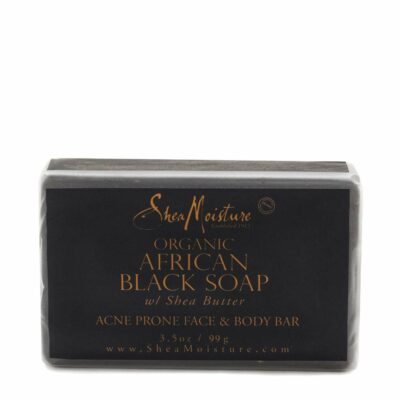 Shea Moisture Face & Body Bar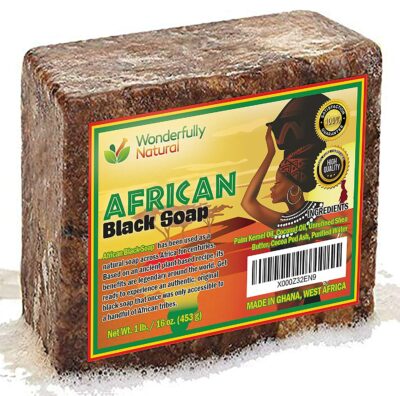 Wonderfully Natural African Black Soap
Previous
Next
Referred to as a miracle product by many, African black soap is steadily gaining popularity as a powerful cleaning item and a staple of beauty routines. With regular use, the soap can impart a number of skin-clearing and -repairing benefits on the user. The best African black soaps are handmade, free of chemicals and artificial ingredients, and often fair-trade, making them a clean beauty lover's dream product.
As the demand for black soaps grow, so does the number of available products. When shopping it can be difficult to understand what sets a great black soap apart from a mediocre one. Fortunately, we're here to help you out.
What Is African Black Soap?
African black soap, or "ose dudu" in the Yoruba language, is a traditional, handmade soap that originates from Nigeria's Yoruba people. Today, it is crafted and exported by many West African countries, the most notable being Ghana.
It is a raw soap comprised of plantain ash and other skin healing ingredients. It has a number of benefits when used as a cleanser, such as balancing skin's natural oils, clearing acne, and brightening skin. We discuss these benefits more in depth later.
Types of Soap
There are three main categories that African black soap falls into, and each one has its own specific uses and benefits.
Raw
Raw soap is the most natural form of African black soap. It has rough surface of lumps and bumps and breaks apart easily. It is formed into somewhat of a bar shape or left in small to medium sized chunks.
This type of soap is better for users with more oily and acne-prone skin since it is the most natural, potent form of black soap you can get. On the downside, it can be more drying than other soap varieties.
Liquid
Sometimes packaged in the form of body washes, like Alaffia, liquid African black soap is smooth and lathers easily. Often times it is mixed with other skin soothing ingredients that help to clean and moisturize your skin.
Liquid soap is gentler on the skin and can even be diluted further down for use on sensitive skin or children.
Solid Bar
The solid bar soap is a smoother version of raw African Black Soap. It is processed to take to away the rough edges and bumps, and does not break apart as easily. It is the most similar to today's traditional hard soap bars.
Bar soap is beneficial for pretty much every skin type. It can help with exfoliating or be blended with ingredients that make it better for use on dry or sensitive skin. If a solid bar interests you, check out our best budget pick Shea Moisture Face and Body Bar.
Ingredients to Look Out For
There are elements unique to African black soap that give it its many skin benefits. Look out for these ingredients in whichever product you buy to ensure you get the maximum benefits possible out of your soap.
Plantain Ash: Plantain ash is derived from the leaves of plantains. It is what gives the soap its recognizable dark brown to black color. It also cleanses and exfoliates.
Cocoa Pods: These can either be in ash form or ground up in the soap. They are moisturizing and detoxifying.
Palm Oil and Palm Kernel Oil: This is added to help bind the soap. It moisturizes skin and balances oils.
Coconut Oil: This is sometimes included in black soap. It is intended to nourish and repair skin.
Shea Butter: Usually the base of the soap, this ingredient works to cleanse and moisturize skin.
Whichever soap you buy should feature some type of ash and shea butter, as these are the most important ingredients of African black soap. Your soap may have just a few of these ingredients or all of these ingredients. It may also have other added essential oils or plant-based moisturizers, but should be free of artificial fragrances, colors, and preservatives.
Now that we've discussed the basics of African black soap, let's head straight into our list of the top 10 best products out there!
Top 10 Best African Black Soaps 2021
The Complete Guide to African Black Soap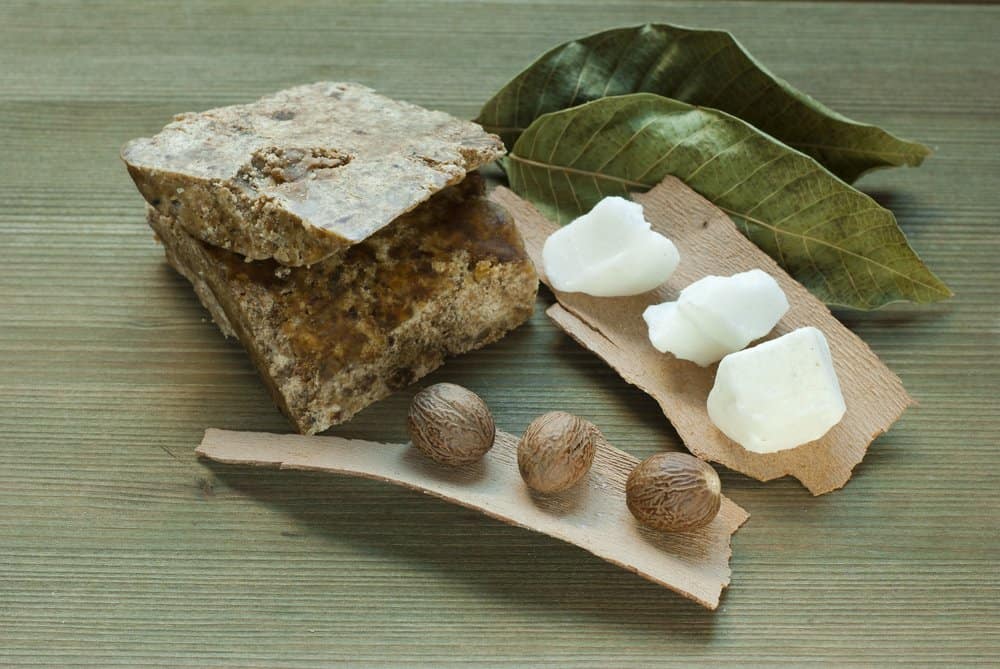 If you're still wondering what exactly makes African black soap so wonderful, don't worry! We have the answers to all of your questions and more in our full guide.
How African Black Soap Is Made
African black soap is traditionally made in West Africa, with its origins coming from Nigeria. Today's most popular exporter of the soap is the country of Ghana. It is usually fair-trade, since many of the stores selling it handmake and sell their own products.
The trademark dark color of the soap comes from the ash of various plants and tree barks, with plantain leaves being used more commonly. Specific ingredients depend heavily on the region that the soap is crafted in.
The most popular process of making this soap is to gather all the dry ingredients such as cocoa pods and ash, and mix them together in a large cauldron or kettle. The ingredients are mixed and allowed to roast, at which point shea butter, palm oil, or palm kernel oil are added into the kettle. From there, the soap is thoroughly combined, dried, and prepared for packaging.
For more information on this process, you can check out this video to watch African black soap being handmade.
How to Tell If It Is Real African Black Soap
Just because it's called African black soap doesn't mean the color will always be a dark black. Raw, natural black soaps can range in color from a light brown to a dark black color. This type of soap will be rough around the edges and have an imperfect texture. It should be soft and crumbly, but never unbreakably hard like a traditional bar soap. It will also not have a strong fragrance; it may have a natural chocolate scent due to the addition of cocoa pods.
Some companies, like Shea Moisture, purchase raw black soap and melt it down, combine it with other skin-friendly ingredients, and form it into a smooth, more solid bar. The same goes for companies that produce liquid body washes and soap like Alaffia. They melt the raw soap, stabilize it, and combine it with other skin benefitting liquid ingredients.
In products that are not traditional raw soaps, look for ingredients such as plantain ash, cocoa pods, shea butter, and palm oil. These are the ingredients that make black soap so powerful, and the trademark of a potent soap.
The Benefits of African Black Soap
There are a number of benefits that African black soap can give to your skin – some beauty experts even consider it to be a holy grail of cleansing products. Read on to see what this special soap can do for your skin!
Antibacterial
The unique ingredients of African black soap give it natural antibacterial properties. It may even be more effective than certain chemical cleaners. Plus, it is gentle enough to be used on your face, hands, and body.
Moisturizing
Shea butter, coconut oil, and cocoa are all important ingredients in this kind of soap. They are also all highly moisturizing. Shea butter works to soothe dry skin, and coconut oil and cocoa repair it while adding moisture. From our list, we recommend Sky Organics as an especially moisturizing soap.
Works with All Skin Types
One of the most popular benefits of African black soap is that it works with all skin types. It is naturally fragrance- and chemical-free, which is perfect for sensitive skin and dry skin types. For oily skin, the soap works to clean skin and balance natural oil production.
As an added bonus, you can often find a soap mixed with other ingredients that are tailored to your skin type, enhancing the soap's natural benefits.
Acne-Fighting
African black soap is perfect for treating acne-prone skin. It has anti-inflammatory, antimicrobial, and soothing properties that work to clear skin, balance natural oils, and repair cell damage. It may even help clear itchiness caused by eczema and psoriasis or soothe conditions like rosacea.
If you are interested in finding a soap with the most acne-fighting properties, check out our premium pick Wonderfully Natural African Black Soap.
Antifungal
Effective in treating seven different types of fungus, African black soap can be used to combat Athlete's foot and conditions such as toenail fungus.
Prevents Aging
A natural exfoliant, African black soap can improve overall skin texture. Antioxidants found in shea butter work to reduce the presence of dark spots, and coconut oil helps to fade fine lines and wrinkles. All of these factors work together to make your skin look younger, brighter, and healthier.
Incorporating African Black Soap Into Your Routine
Since African black soap can be so potent, you may want to consider your skin type when using it. Below, we have some recommendations of how to incorporate this powerful product into your routine.
Sensitive Skin
Users with sensitive skin should consider getting a gentler, raw soap like Incredible by Nature. This kind of soap is guaranteed to have no colors, fragrances, or preservatives. A patch test should be done before use, and the soap shouldn't be used more than once every other day. You may want to dilute the soap in warm water to create a milder liquid soap for using on the face.
Normal and Dry Skin
If you have normal to dry skin, you can try using black soap once or twice a week as a cleanser. Overuse of the soap may dry your skin out more, so it's important to use it sparingly. If you would like to use the soap more often than that, consider investing in a solid bar soap like O Naturals. Solid bars are often mixed with other skin soothing and moisturizing ingredients that enhance the natural benefits of African black soap and allow you to use the soap more often without negative side effects.
Oily, Combo, and Acne Prone Skin
African black soap is a fantastic product when it comes to balancing oily skin and treating acne. If this is your skin type, consider using a raw black soap or an exfoliating liquid soap like Dr. Woods on your face as a daily cleanser.
If you have combination skin, you can use the soap to spot treat your oilier areas and balance them out.
How to Use African Black Soap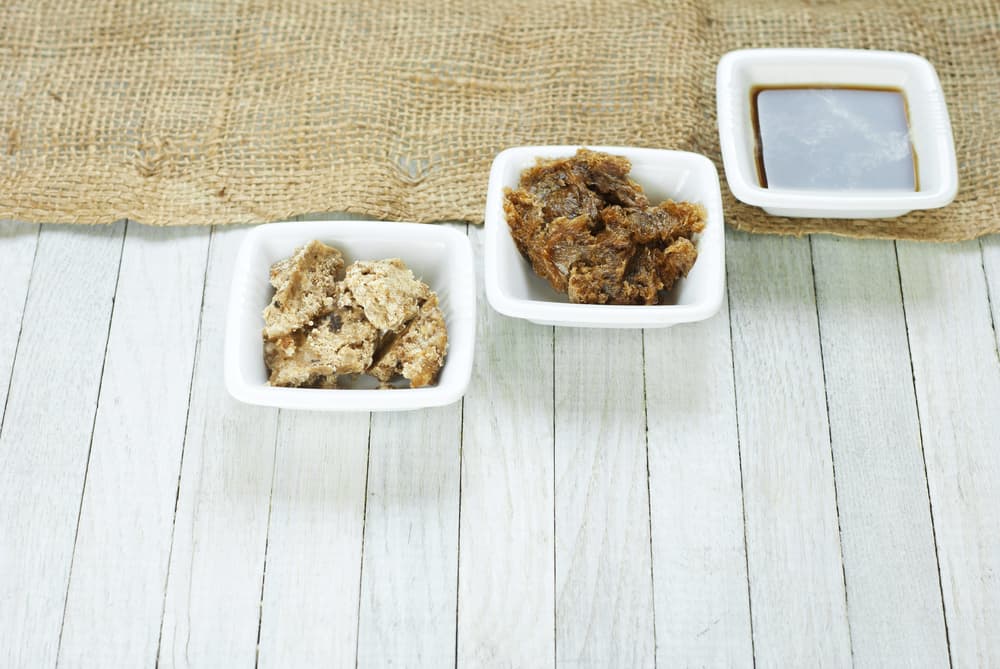 In its natural, unprocessed form, African black soap has a rough texture perfect for exfoliation. To use it for exfoliation, break off a chunk of your soap, gently lather it between your hands, and then rub it across your face. There is no need to scrub, as it is already rough and you don't want to damage your skin.
You should keep in mind that it isn't recommend you apply raw black soaps directly to your face or other skin as the rough texture can cause abrasions.
To use it as a traditional soap, break off a small chunk and rub it between your hands, smoothing out the chunk. You can lather up directly from the smoothed chunk, or for more gentle cleansing, you can rub the soap on a loofah, washcloth, or exfoliating glove to first create a lather.
If you prefer a liquid cleanser and would rather make your own than buy something like Dr. Woods, you can drop a small piece of soap in warm water until it dissolves. You can then use this as you would any other liquid soap.
Always make sure to rinse the soap completely off your skin with lukewarm water, pat your skin dry, and use a moisturizer after use to lock in hydration and the soap's many skin benefits.
Can You Use It Every Day?
African black soap can take your skin some getting used to. Due to its natural form, it can be drying on skin, especially sensitive skin. Before using the soap on your face, you should try a patch test on your neck or arm to make sure it doesn't cause any negative reactions. Once you determine that the soap is safe for use, you can start out by using it every 1 to 2 days to give your skin time to adjust.
Even users with oily skin may experience a skin tightening feeling after the first use. You may also experience redness. This should go away with time, as your skin starts to balance, but if it doesn't, discontinue use of the soap.
You can use the soap every day as soon as you feel your skin is adjusted and comfortable with it. Be sure to follow up every use with a moisturizer to lock in skin benefits and prevent skin from becoming overly dry.
Storing Your Soap
You should be storing your soap in a cool, dry place, away from water. When exposed to air, a thin white layer can form on top of your black soap. You can use the soap with this layer on it, or you can cut it off before using.
When not using the soap, or if you buy soap in bulk, it is a good idea to wrap it in plastic or paper before storing to prevent it from accidentally being exposed to air or water. The soap absorbs moisture and will disintegrate if you are not careful; allow your soap to dry out after use before placing it back into plastic.
Potential Side Effects and Risks
While not common, there is the potential for you to experience some negative side effects of black soap. If your skin becomes excessively red or dry and itchy, the soap may be too potent and irritating your skin. If your skin begins to peel, you may be experiencing an allergic reaction. In both cases, stop using the product and consult a doctor or dermatologist.
You may want to avoid this product if you have an allergy to chocolate or caffeine. The high concentration of cocoa pods in black soap may trigger a reaction.
A Unique Cleaning Experience
To many, African black soap is considered a miracle product. And it's easy to see why when you consider all the unique skin benefits the soap can provide. The choice of which product to select can be difficult, but as long as you select a product that features many of the traditional African black soap ingredients, you will be guaranteed a unique cleaning experience time after time.