Top Picks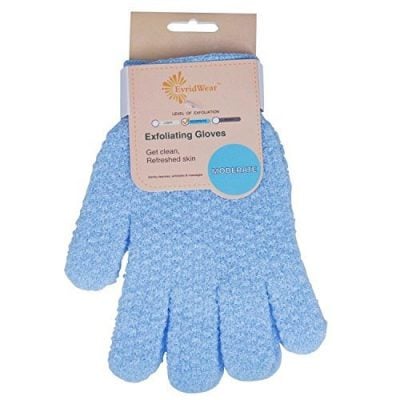 EvridWear Exfoliating Gloves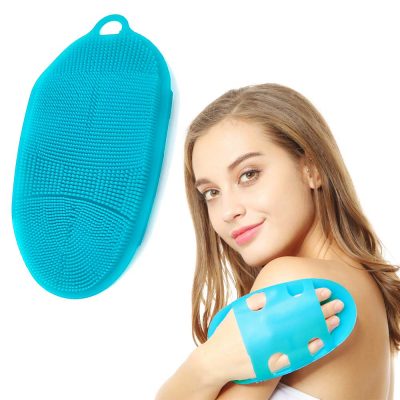 InnerNeed Exfoliating Glove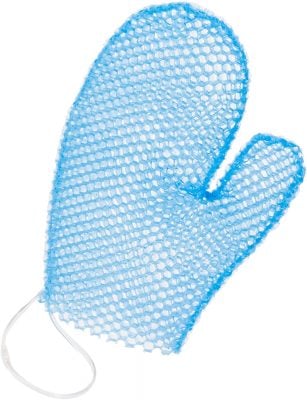 Supracor Exfoliator Mitt
Previous
Next
Since the day we were born, our skin has been our suit and armor. It protects us from germs and infections. Every month it completely regenerates itself, shedding billions of dead skin cells. This all occurs at a microscopic level, so it's easy to forget that our skin is constantly fighting to keep us safe and healthy. However, the truth is as we mature our skin begins to need some help — and that's where exfoliating comes in.
You can improve the overall state of your skin by adding exfoliating gloves to your skincare or shower routine. Implementing these small changes can have a huge impact on your life—and why wouldn't it? The skin is our largest organ, after all.
Exfoliating Gloves in a Nutshell
In this guide, we aim to increase awareness about the importance of proper skincare, focusing on how exfoliating your body and face can bring your skin to new heights. We have found some truly amazing exfoliating gloves that can help appease stubborn skin but before we reveal our picks, let's cover the basics. This way, you'll be able to find the best exfoliating gloves for your skin type and lifestyle.
What Are Exfoliating Gloves and How Do I Use Them?
Exfoliating gloves are placed over your hands, making it easy to reach all areas of the body. They come in different textures and grits, and all have one thing in common: they remove or diminish the stratum corneum—the layer of dead skin that coats the epidermis.
When you target these dead skin cells, they begin to shed, revealing a healthy layer of skin that can properly absorb products, like sunscreen or moisturizer.
Although scrubbing yourself down with a pair of exfoliating gloves is a straightforward process, there are a few ways you can exfoliate, depending on your preferences. When using exfoliating gloves, you can either exfoliate in the shower or, you can practice dry brushing. Both of these methods have a wide range of benefits.

Why Should I Exfoliate My Body and Face?
There are several reasons why you might want to build an exfoliation routine. Regular scrubbing removes dead skin cells, which encourages cell regeneration, reduces the appearance of scares, fine lines, and wrinkles, evens out your skin tone, reduces the size of your pores, and generally improves the overall look and texture of your skin.
It also soothes iches, fights dry, flakey skin, and can help to prevent ingrown hairs from occurring. It can even help improve the appearance of a tan. Plus, it just feels good—so why not exfoliate?
At What Age Should I Start Exfoliating?
Although there is no specific answer to this question, anti-aging experts have stated that it's best to start exfoliating before you hit puberty. Exfoliating your skin before it gets the chance to develop imperfections and conditions such as acne, can help you hold onto its youthful glow for many years to come.
While there is nothing wrong with buying your first pair of exfoliating gloves well into your twenties or even your sixties, the sooner you start, the better.
How Often Should I Exfoliate My Body and Face?
Whether you're exfoliating your body or face, it's best to limit your exfoliating regimen to 2 to 3 times per week. However, if you're someone with oily skin, you could benefit from exfoliating more regularly.
Just remember to be as gentle as possible to ensure that you're improving your skin and not damaging it. The more you exfoliate the easier it will be for your skin to naturally shed its dead skin cells.
What We Considered When Selecting the Best Exfoliating Gloves
If you're new to this whole exfoliating thing, you might be wondering how to find the best exfoliating gloves for your skin and where to start. With so many factors to consider, things can quickly get complicated. But in this guide, we aim to put all the need-to-know information right out in the open. As we review each product in our guide, we'll cover the following three categories so that you know exactly what you're in for.
What It Does Best: Each pair of exfoliating gloves has a strong suit that just can't be ignored. We'll let you know what it's known for, and how it can improve your skin.
What It's Made Of: We'll also let you know what materials we're working with. This way, you can choose the right texture for your skin. This is especially important if you have sensitive skin.
Quality & Quantity: Lastly, we'll fill you in on the quality and quantity of the product at hand. Some exfoliating gloves come in value packs for the whole family, whereas others are slightly more expensive due to their superior quality.
Now that we know a little bit more about exfoliating and its many benefits, we can now explore our top picks of the year. However, if you need any more information on exfoliating gloves, we invite you to read our complete guide to exfoliating gloves, which has information on everything from the benefits of dry brushing to some frequently asked questions.
Top 10 Best Exfoliating Gloves 2021
Guide to Buying the Best Exfoliating Gloves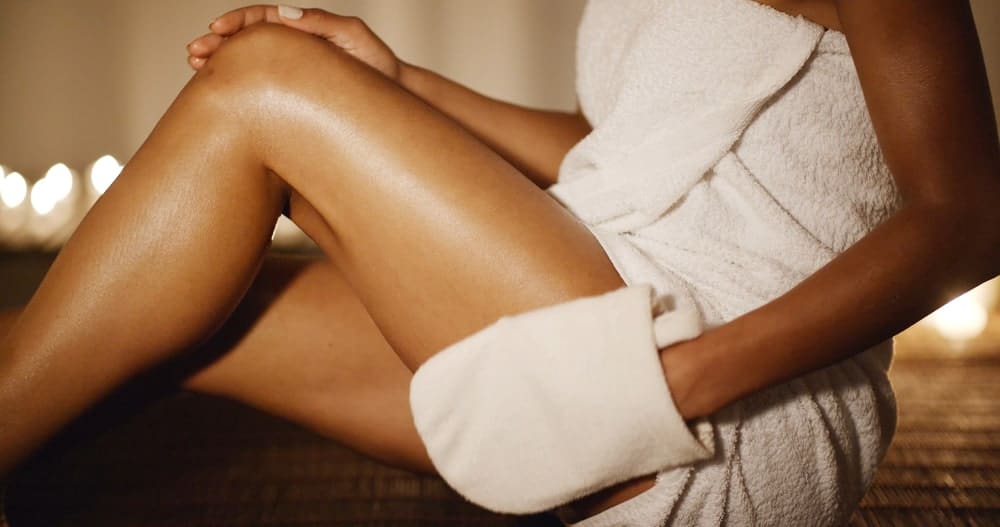 Welcome to our full guide, where we will discuss everything from the drawbacks of exfoliating your skin (having revealed the benefits of dry brushing) to the. Should you have any questions, we have also put together a FAQ section that might have the answers you're looking for. Let's get right down to it!
What to Consider When Selecting The Best Exfoliating Gloves
Before making your pick, consider the following factors:
Ease of Use
While using a pair of exfoliating gloves is a straightforward process, some gloves are easier to slip into than others. When selecting a pair, take note of the handle or elastic opening and suss out whether or not it will welcome your hand. Although most gloves on our list will fit most people, the super-stretchy Mooerca Exfoliating Gloves will be the most likely to have a perfect fit for everyone in your family.
Drying Capabilities
The average pair of exfoliating gloves will come with a hanging loop, making it easy to hang up your glove to dry when in disuse. The thicker the material of the glove, the longer it will take to dry. This could be a problem for those of you who are constantly traveling and using different showers. The fastest-drying exfoliating glove on our list is the Supracor Exfoliator Mitt.
Soap Application
Depending on your needs, you might be looking for a pair of exfoliating gloves that can also double as a loofah. So, it goes without saying that you want something that can lather your body up with soap. However, when it comes to soap application, not all exfoliating gloves are created equal—something like the EvridWear Exfoliating Gloves will hold soap just about as well as possible.
Durability
Another thing to consider is the lifespan of each glove. Some exfoliating gloves are made with very thin materials, causing them to wear out within a few months. Others like the Mooerca Exfoliating Gloves, however, can be used for up to 6 months or even a year.
Materials
The average pair of exfoliating gloves is made of nylon. However, each pair brings something new to your shower. In our list, you'll find gloves made out of nylon, bamboo, silicone and more. The material you choose will depend on your skin type and exfoliating goals. Whereas nylon does an amazing job when it comes to lathering the body with soap, silicone is delicate, non-lathering and ideal for people with very sensitive skin.
Skin Type & Conditions
As mentioned above, skin type also plays a huge hand in choosing the best exfoliating gloves for your face and body. When making your pick, consider your skin type and conditions. This way, you can find the best one for your skin, be it sensitive or durable. Should you have a skin condition, it's always a good idea to talk to your dermatologist before making your pick.
Budget
When shopping around for exfoliating gloves, it's important to take your budget into account. While there are some very expensive gloves out there, there are also many affordable ones and let's face it, as long as they rid the skin of dead cells they pretty much get the job done. If you choose to pay extra for a premium pick, know that they may last you longer than the best budget pick would. Either way, there's an option on our list for every budget.
Drawbacks of Exfoliating Your Skin
Like many things in life, there are two sides to every story and exfoliating gloves are no exception. While there are far more benefits to using exfoliating gloves than there are drawbacks, it's important to know about the cons before making your final decision.
To prevent all of the below from happening, determine your skin type and choose a pair of exfoliating gloves that won't rub you the wrong way like the skin-safe Earth Therapeutics Exfoliating Gloves.
May Cause Sensitivity
Some exfoliating gloves are very abrasive and chances are, if you have sensitive skin, it might feel a little sensitive after exfoliating for the first time.
May Cause Inflammation
The harder you scrub, the more impact your exfoliating gloves will have on your skin. If you're someone who has a skin condition like psoriasis or eczema, your skin may feel inflamed after the use of exfoliating gloves. This is also true for people who have skin patches and moles, or those prone to skin flare-ups. To ensure that your skin remains untriggered, be as gentle as possible when scrubbing it down.
May Cause a Burning Sensation
Over-exfoliating your skin can also lead to you feeling a slight burning sensation. This often occurs when people exfoliate their skin while having a heat rash or a heavy-duty sunburn. Be gentle with your skin and give it time to heal after being exposed to the sun.
May Cause Your Skin To Peel
Sometimes, things get a little worse before they get better and this saying also relates to skin. If your skin is prone to dry patches and peeling, this issue could be emphasized after using exfoliating gloves for the first time. This is temporary, however, as these skin conditions will quickly heal the more you use your gloves. Your skin may also start to peel if you overuse your gloves, which is why it's best to limit their use to a few times a week.

What Is Dry Brushing?
Dry brushing may have a lot in common with exfoliating, but there are a few notable differences between the two. For instance, dry brushing stimulates the lymphatic system while increasing circulation and breaking down cellulite. Most exfoliating gloves can also be used on dry skin, helping you reap the benefits of both dry brushing and exfoliating. Dry brushing consists of brushing the skin before getting into the shower, instead of brushing it while already wet.
Exfoliating Frequently Asked Questions (FAQs)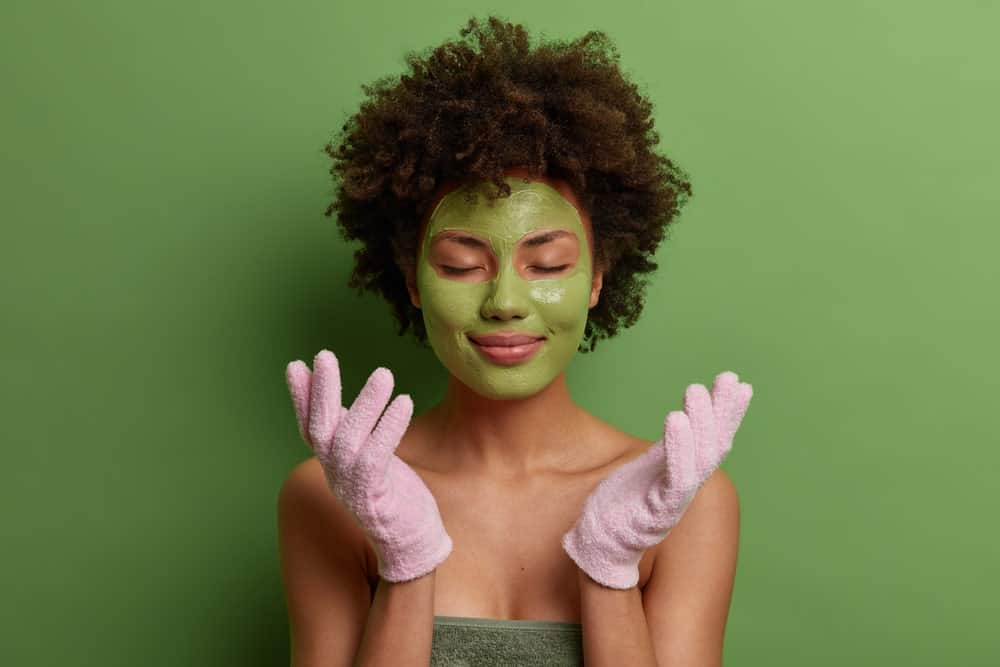 If you have just recently learned about the benefits of exfoliating your face and body, you probably have a lot of questions concerning this topic. We answered some of the most commonly asked questions on the web to help you have a better understanding when it comes to exfoliating.

What is a sunless tan?
A sunless tan consists of lathering your body with a cream or oil-based product that in return darkens your skin. This is done without stepping into a tanning salon, all from the safety of your own home. However, in order for your skin to properly soak up the product and give off a healthy glow, it's important to first exfoliate it, clearing up its pores thus encouraging it to retain the self-tanning products.
Whether you're using it before or after tanning, the Kessa Hammam Scrubbing Glove is the perfect companion for sunless tanning.
Should I exfoliate before or after I shower?
Those of you who wish to practice dry brushing will benefit from exfoliating before taking a shower. This way, once you have completed dry brushing your body, you can hop into the shower and wash the dead skin cells off your body. However, if you wish to use exfoliating gloves in the shower, it's important to give your body time to garner heat and moisture before scrubbing it clean.
Once done, you can wash and dry yourself off before applying moisturizer—so be sure to check out our list of the best facial moisturizers available today.
How long does a pair of exfoliating gloves last?
Each pair of exfoliating gloves has its lifespan. However, it's common for your glove to experience wear and tear after a few months of weekly use. Depending on the quality of the glove, some may last up to 6 months or even a year.
How do I get rid of those little bumps on my skin?
If you have noticed tiny little bumps on your skin (especially around your arms and thighs) you might have a very common skin condition called keratosis pilaris. This condition does not have a long-lasting cure.
However, the regular use of exfoliating gloves can drastically reduce its appearance. Zoubaa Exfoliating Gloves do an amazing job at diminishing this skin imperfection.
Should I moisturize after exfoliating?
It's best to moisturize after exfoliating your body. This way, your pores will be unclogged causing your skin to be more receptive to body creams. Moisturizing promotes soft skin. However, you don't have to moisturize about exfoliating.
Can I wash exfoliating gloves in the washing machine?
Typically, it's best to refrain from throwing your exfoliating gloves into the wash. Since most gloves are quite delicate, a heavy-duty washing and drying cycle can cause their threads to come undone at a faster pace, therefore shortening their lifespan. The NYK1 Secrets Exfoliating Glove is the only washing machine-friendly glove on our list.
Which exfoliating gloves are best for men?
Nearly all of the exfoliating gloves on our list can be used by both men and women. When it comes to choosing the best exfoliating gloves for men, we have to consider both the look and size of the gloves. Since men tend to have larger hands than women, sizing is important. We love the Yvoier Exfoliating Gloves and think that they are a great pick for men.
Which exfoliating gloves are best for sensitive skin?
If you have extremely sensitive skin, you may benefit from siding with a pair of silicone exfoliating gloves like the InnerNeed Exfoliating Glove. These gloves will never be abrasive on your skin, no matter how intensely you scrub it.
If you have sensitive skin but would like to buy a pair of exfoliating gloves made out of a gritty fabric, we'd point you towards the Earth Therapeutics Exfoliating Gloves — they're super soft and gentle.
Can exfoliating gloves prevent ingrown hairs?
There are few things worse than ingrown hairs, and although not many people like talking about them, nearly all of us encounter them at some point in our lives. Exfoliating before you shave and wax, as well as the day after, can reduce and prevent the existence of ingrown hairs. If there's one exfoliating glove that can kick ingrown hairs to the curb, it's the Dermasuri Exfoliating Mitt.
Parting Words
It's inevitable: at some point, skin issues are bound to creep up and put a damper on our day to day lives. This is completely normal, as skin is constantly shedding and changing which can cause it to encounter some bumps down the road. Surprisingly, we don't need to use expensive products to rejuvenate our skin. Nope: all we need to do is welcome a pair of exfoliating gloves into our shower routine.
Whatever your skin concerns may be, we're confident that exfoliating your skin a few times a week will be a total game-changer — helping you to look as good as you feel! We hope this guide has helped you find the best exfoliating gloves for your individual needs. We wish you nothing but the best on your skincare journey!