Founded in 2009 by Nitin Passi, Missguided has become a mogul for fashion influencers all over the world. This online retailer carries some of the latest trends and designs, and they also drop new styles every week, so you'll always get new inspiration and ideas!
The heart of this brand focuses heavily on empowering women and giving them the means to dress in clothing that makes them feel confident and powerful. You'll find clothing in a variety of styles here, from preppy clothing for school to formal office wear. A lot of their inspiration comes from street style, popular culture, the catwalk, and social media outlets.
Although Missguided offers a lot of selections, there are some other stores out there that get their inspiration from similar sources and are able to offer some great deals as well. Check out some of the stores below, and hopefully, you'll fall in love with them!

#1. For the Latest Trends: Fashion Nova
Fashion Nova is one of the largest fashion houses online. They have models and designers working at all times to create some of the trendiest fashion pieces using celebrities and social media influencers as inspiration. In fact, they regularly collaborate with popular artists, like Megan the Stallion and Cardi B. If you've seen something that your favorite celebrity has worn lately, chances are that you'll be able to find a dupe on Fashion Nova.
This fashion house also carries clothing for children, and curvy all at low and affordable prices that are comparable to Missguided. Unlike Missguided, they regularly have different types of ongoing promotions and sales, so check back regularly to snatch some great bargains.
#2. For Elegant, Sexy Pieces: Oh Polly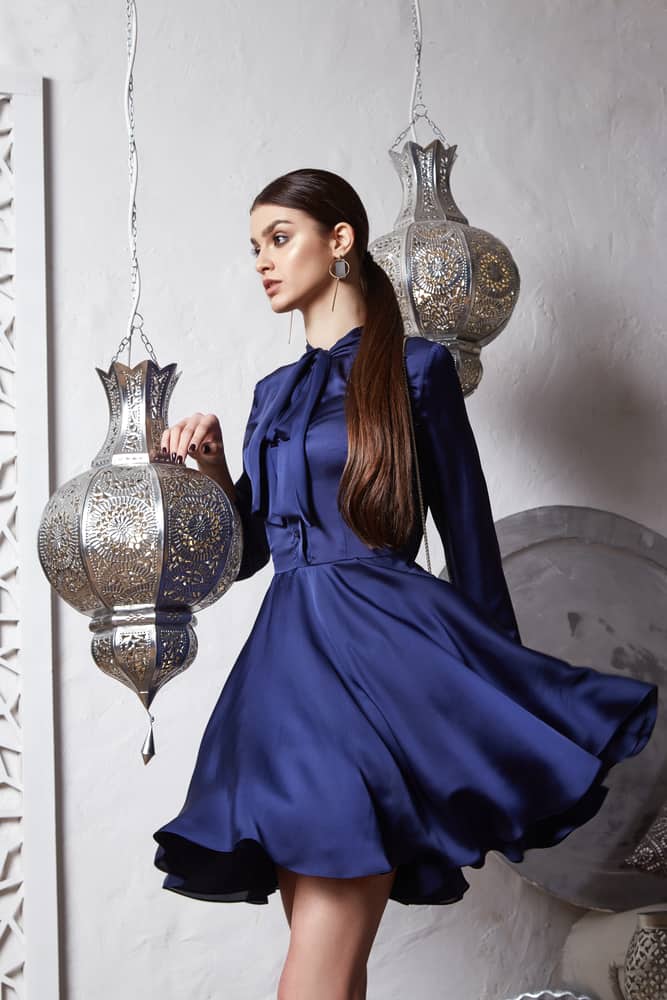 Are you getting ready for a romantic date or night? Oh Polly has a large selection of satin and silky apparel that will definitely catch your eye. There are dresses for every occasion, from romantic date nights to nights out with the girlfriends! The tops are also cute and casual, with a bit of a romantic twist to them.
The prices are slightly higher than Missguided, as they mainly carry satin, silk and silk-like fabric. The material is comfortable and feels great on the skin.
Rebellious Fashion carries clothing that celebrates, supports, and empowers female entrepreneurs who are not afraid to stand out. They carry bold apparel and outfits that have an edgy flair. This online fashion house adds a lot of killer looks to their stock regularly, and will have a lot of pieces inspired by social media gurus, celebrities, and catwalks.
You'll find everything from comfortable blazers to sexy yet professional tops that will give you the boost of confidence that you need before presenting a business proposal. These outfits make you feel as if you're in more control!
#4. For Retro Hipsters: BooHoo
BooHoo is the place to go if you like bright neon colors and hippy styles. Compared to Missguided, which carries more elegant styles, BooHoo carries hippie styles with a retro flair to them. You'll find a lot of bold colors, boho-chic, and tie-dyed designs here. The menswear has a similar style. A lot of the outfits have a fresh, Cali vibe to them.
BooHoo aims to be as inclusive as possible. They carry outfits for all sizes, from curvy to petite to tall options. They also have some bold maternity wear with a lot of personality.
If you're looking for some retail therapy, check out Pretty Little Thing. This online retailer has everything that you could look for when it comes to women's apparel. Whether you're going for an edgy look or whether you're going for a Bohemian look, you'll find pieces that will wow you. You can even choose your wardrobe based on your nail design or the types of accessories you want to highlight and wear.
Pretty Little Thing also carries home decor and beauty supplies! An interesting feature of this online retailer is that they collaborate with many moguls in their field. Not only do they carry clothing that collaborates with some of the hottest artists out there, but they also carry beauty supplies that collaborate with some of the most well-known YouTubers out there, like Tatti!
#7. For Formal and Casual Office Wear: Nasty Gal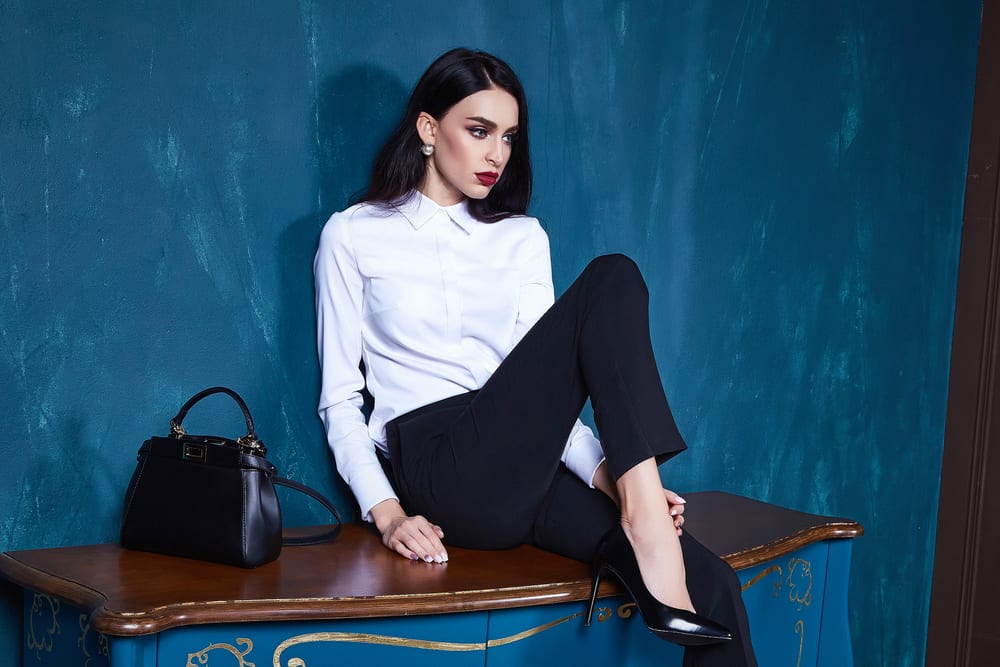 Find cute bodysuits, crop tops, button-down shirts and more for the office at Nasty Gal. Depending on how you style their oversized button-down shirts, they can look both casual and formal. It's really easy to find something to wear for a casual day at the office or for impressing clients when presenting a new proposal.
This fashion retailer offers prices comparable to Missguided. If you're a student or if you're willing to regularly check back for promotions and discounts, you could end up saving even more money.
#7. For Graphic Tees and Streetwear: Babyboo Fashion
If you're looking for streetwear for a casual weekend hangout, you'll love what Babyboo Fashion has to offer! The outfits that they carry exude confidence and are meant for empowered, bold women who are obsessed with the hottest trends. The streetwear is not only bold and eye-catching, but the material is also very comfortable. You'll find everything from casual dresses to loungewear to graphic tees.
Best of all, you'll be supporting a female-owned business that hand designs, creates, and packages each and every order. The ultimate vision of this fashion retailer is to provide edgy, comfortable streetwear that stands out.
#8. For Comfortable Loungewear: Missy Empire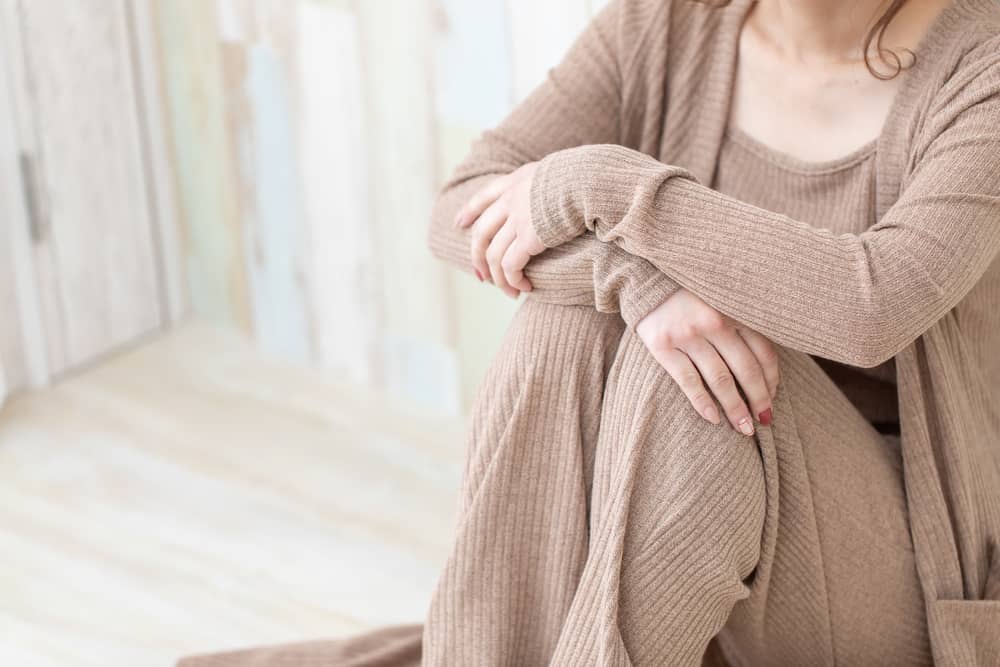 42% of the American workforce now works from home. This means that there's a high demand for cute and comfortable loungewear. Unless you're doing video meetings throughout the day, you'll probably feel a lot more comfortable in loose loungewear.
Missy Empire is a large online fashion retailer that carries a wide range of women's apparel. They specialize in comfortable, cute, and sexy loungewear that is offered at prices similar to Missguided. In comparison to Missguided, the selection at Missy Empire is simpler and uses more neutral colors, like beige and neutral purples. The wide range of neutral colors will suit different skin tones.
Their oversized sweatshirts and baggy sweatpants are often featured on social media sites like Instagram. They also have a large selection of corset tops that pair perfectly with both leggings and sweatpants.
#9. For Those on a Budget: SHEIN
For ridiculously good deals, you can't go wrong with SHEIN. SHEIN has some of the trendiest apparel for women of all sizes, and kids. They also have beauty supplies. Their dresses start from just several dollars, and this site always has some type of deal going on. They also regularly update the inventory for their flash sales. They also offer free shipping on all orders over $29, which is fairly easy to fulfill thanks to their large inventory and selection.
One of the main reasons why SHEIN stands out is because they're not only affordable, but also have one of the largest selections out there that rivals Missguided. Their inventory is arguably larger than Fashion Nova, as they also carry home decor items, pet supplies, storage solutions, and more.
#10. For Warm Vacations: Tiger Mist
If your dream vacation is to lounge around on a beach or to explore a warm, sunny city, you'll want to check out Tiger Mist to update your vacation wardrobe. Their selection of swimwear, tank tops, floral dresses, and skirts are perfect for warm, sunny climates, and they have a lot more swimwear designs to choose from than Missguided.
Tiger Mist also adds new styles every Sunday, Tuesday, and Thursday, so be sure to check back regularly to see what else they have in stock! You can also sign up for their newsletter to receive a $10 voucher off your next order.
More Selections and Styles Than You Could Ever Image!
If you're a fan of Missguided, then you definitely should check out some of the other amazing places that we've listed! You'll find similar styles and designs at these stores like Missguided, and they'll be at similar prices. The only difference is that you'll have more variations to choose from, so you'll always have something new to wear! You can try out different trends and get inspiration from many social media gurus and influencers who shop from these stores as well.
Many of the stores listed also regularly offer amazing promotions and coupon codes, so you'll easily find your next outfits at bargain prices. Shop around and keep an eye out for deals during holiday seasons. We're sure that you'll fall in love with some of these stores like Missguided.