Top Picks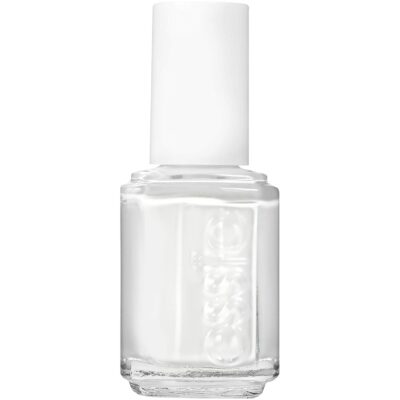 Essie's Blanc Nail Polish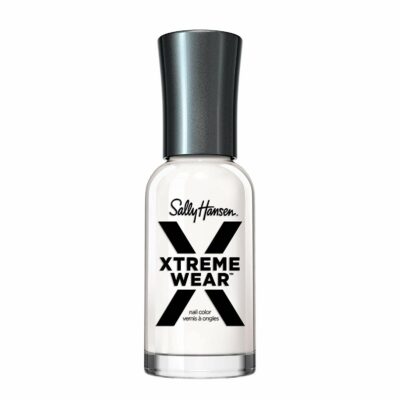 Sally Hansen's White On Nail Polish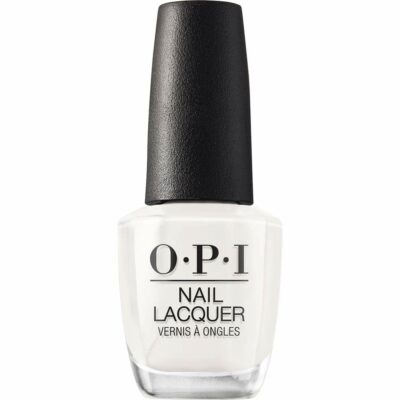 OPI's Funny Bunny Nail Polish
Previous
Next
Finding the perfect shade of nail polish isn't always easy. With so many colors to choose from, you have to consider everything from the length and shape of your nails to your wardrobe and skin tone. Few colors can defy the odds by making it into everyone's nail polish collection but then again, there's always the color white.
Bold white nail polish can make your fingernails pop whereas a natural white shade can give you elegance for days. In this guide, we explain why white nail polish will never go out of style while helping you find the perfect shade for you.
How to Find the Best White Nail Polish
White nail polish has always been in style. But as of late, it's become increasingly popular thanks to stars like Selena Gomez, Khloe Kardashian, and Rihanna. There is much more to this shade than meets the eye and it's finally getting the recognition it deserves.
What to Consider When Selecting the Best White Nail Polish
Ultimately, you want to find the best white nail polish for your lifestyle. But before you do, there are a few factors to consider.
Quality
First things first, you'll want to consider the quality of each bottle of nail polish. After all, low-quality white nail polish can be very clunky, taking away from the color's elegance. We paid extra attention to the quality of each polish — from its brush and bottle to its color and consistency.
Shade
If you thought white nail polish was boring, think again! This classic color is available in tons of different shades, each one bringing something new to the table. Which shade of white are you searching for? On our list, you'll find everything from classic white to off-white shades of nail polish.
Finish
Once you know what shade of white you're searching for, you can move on to selecting the finish. There are half a dozen to choose from: pearl, sheer, matte, cream, glossy, or shiny.
Type
Lastly, you'll want to consider which type of nail polish is best for your nails. After all, we don't all put them through the same grind. There are a few types available aside from the regular polishes we're used to:
Quick-dry: Whereas a manicure can leave you immobilized for up to half an hour, a fresh coat of quick-dry nail polish can dry in under a minute or two. Depending on your lifestyle, waiting for your nails to dry can either be a relaxing or frustrating experience. Luckily, you've got some options.
Nail-growth: Some nail polish companies promote healthy nails by infusing their formulas with hydrating oils, like argan. Do your nails need some extra love and care?
Nail strengthener: Can you benefit from a white nail polish designed to treat weak or brittle nails? Turns out, you don't have to sport bare nails to strengthen them because you can have the best of both worlds. The choice is up to you.
Long-lasting: Nail polish tends to chip after just a few days — or even earlier if you constantly work with your hands. Reapplying nail polish every single day isn't an option for everyone. Thankfully, there are long-lasting white nail polishes that can remain intact for over a week.
All-in-one: In a perfect world, we'd protect our nails with a base coat before adding polish, and top them off with a top coat to seal the deal. But let's face it, we don't always have time for that. Instead of going through this lengthy process, you can choose an all-in-one white nail polish that protects your nails, while leaving them shiny, with just a few brush strokes.
Gel: Are you looking for a regular nail polish or would you rather side with something more durable, like long-lasting gel polish? If you aren't sure which one to pick, check out our full buyer's guide, where we explain the pros and cons of both options.
White nail polish is here to stay, whether you use it in a French manicure or as your main color. There is so much to love about this classy shade and we're excited to share our top picks with you.
Top 10 Best White Nail Polishes 2020
Guide to Buying the Best White Nail Polish
So much can be accomplished with the perfect shade of white nail polish — from white nails and white tips to wedding manicures and nail art. White nail polish is one of the most versatile shades of polish and it looks good on everyone, no matter their skin tone, nail length, or nail shape. In this full buyer's guide, we put some of the most frequently asked questions to rest, while also discussing the difference between nail lacquer and gel polish.
Is Nail Polish Bad for You?
It's no secret that nail polish contains harmful ingredients. However, these ingredients don't usually pose a threat to people who use nail polish in small doses. Still, it's best to seek out nail polishes that are free of the toxic trio, which consists of dibutyl phthalate, toluene, and formaldehyde. These chemicals can pose health risks, especially to pregnant women, nail salon workers, and avid nail polish wearers
To protect yourself, it's important to use a chemical-free base coat like Zoya's Naked Base Coat, before applying lacquer to your nails. Wearing a face mask while doing your nails isn't necessary, however, as the mask is used by professionals to limit their intake of dust and vapors. So, while wearing a mask may be crucial for a nail technician, people who paint their nails at home, a few times a month, won't gain much by wearing them. Still, if wearing one makes you feel more comfortable, it's always an option.
Nail polish does contain harmful ingredients but in small doses. If this bothers you, you can always opt for a vegan and chemical-free nail polish formula like Zoya's Snow White Nail Polish or Duri's Ghost Nail Polish.

Nail Polish VS. Gel Polish — Which One Is Better?
Let's kick things off with regular nail polish, which is the most commonly used form of nail polish in the world. We'll cover its many pros and finish off with its cons before moving on to gel polishes.
Nail Polish Pros
Some nail polishes are chemical-free
Nail polish can easily be removed with acetone-based nail polish remover
Some nail polishes can strengthen and heal brittle nails
Nail polish is generally very affordable
Nail Polish Cons
Some nail polishes are advertised as chemical-free but still contain low levels of chemicals
If you do not use a base coat, the recurrent use of nail polish can stain your fingernails
Nail polish doesn't usually last for more than one week, and chips easily
Gel Polish Pros
Gel manicures are durable and can last for up to a month without chipping
You do not have to account for drying time, as gel polishes set under an LED/UV light
Gel Polish Cons
Gel polishes are generally more expensive than regular nail polishes
An LED/UV light must be used to set the gel polish
You must expose yourself to UV light (Tip: To prevent sun-damaged skin, apply sunscreen to your hands before using the UV light)
Your nails may become brittle if you regularly use gel polish
Removing gel polishes can be quite challenging and damaging to nails
Frequently Asked Questions (FAQ)
Is white nail polish classy?
One of the most common misconceptions surrounding white nail polish is the notion that it is tacky. This is because when people think about white nail polish, they often compare it to Wite-Out, which has a thick consistency and a matte finish. Although some people enjoy this bold look, it isn't for everyone.
Luckily, there are many shades of white and some are classier than others. If you're looking for a sophisticated pearly white nail polish that celebrities like Selena Gomez like to wear, we recommend checking out Orly's Gogo Nail Polish.
Can pregnant women use nail polish?
Whether you're pregnant or trying to get pregnant, it's important to consider how your everyday products can affect your growing baby — and that includes nail polish. Some nail lacquers contain the toxic trio (dibutyl phthalate, toluene, and formaldehyde), which can negatively impact a fetus.
If you wish to continue using nail polish throughout your pregnancy, look for a vegan and chemical-free polish. However, be sure to talk to your doctor before applying the polish. In our list, you'll find that Zoya's Snow White Nail Polish has been marked safe to use by pregnant women.
Which white nail polish is best for French manicures?
Most of the nail polishes on our list can be used to complete French manicures. However, there's one that stands out and that's Sally Hansen's Well, Well, Well. This bottle of polish has a wide tapered brush that makes it easy to apply white tips. It also offers a true white color that is perfect for the standard French manicure.
What nail colors are currently in style?
Currently, neutrals are back, and one of the most sought-after colors is white. This is especially true for OPI's Funny Bunny Nail Polish, which has been in high demand. Besides white, the color cherry red is also making a comeback. But one of the most popular colors of the year, however, is the new and improved jean blue. We absolutely love OPI's Less is Norse and we're not the only ones!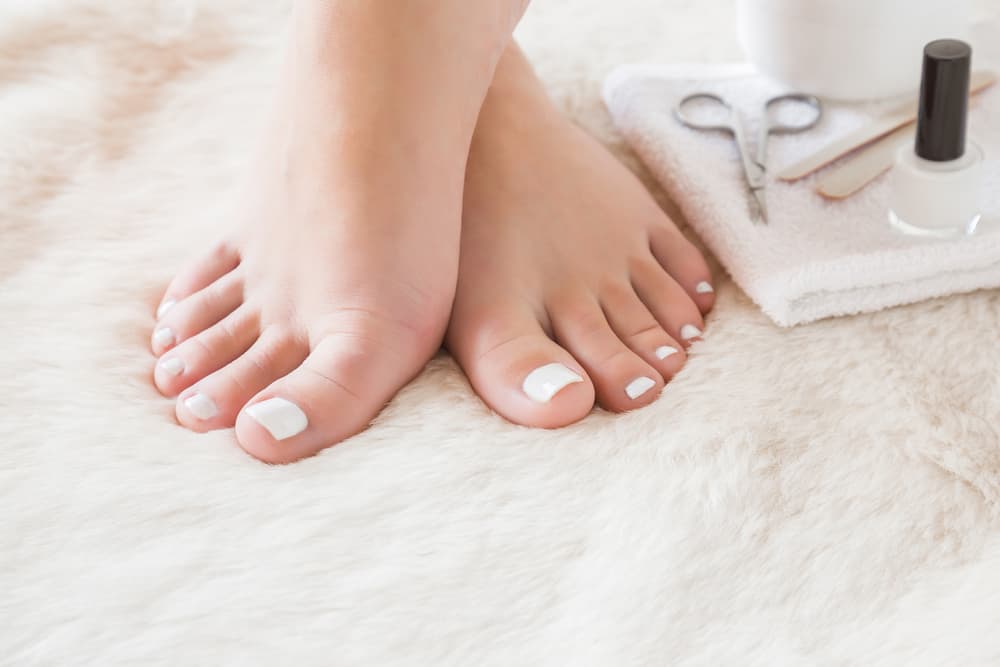 Last Thoughts
White nail polish looks amazing on both fingernails and toenails. This vibrant color can take years off your hands by making your fingernails pop against your skin tone. There is so much to love about this color, and everyone can use a go-to white polish in their collection — be it for French manicure tips or fun nail art!
We hope this guide has helped you find the exact shade you were searching for and in the finish of your choosing, too. Good luck on your nail journey and remember, a good base and top coat go a long way!