Top Picks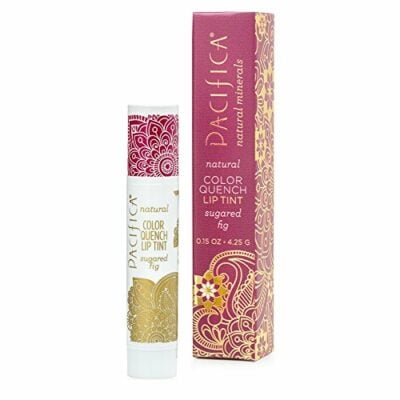 Color Quench Lip Tint by Pacifica Beauty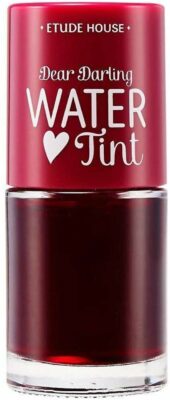 Dear Darling Water Tint by Etude House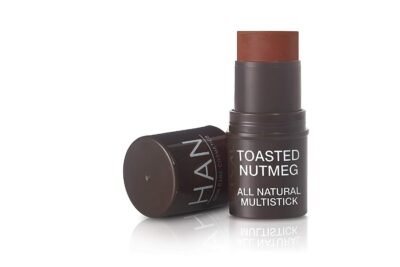 Han Cheek & Lip Tint
Previous
Next
If you're tired of reapplying your lipstick after every meal, you might be looking to ditch your usual lip wear and opt for something a little more permanent — like lip tints. Lip tints are quickly becoming a girl's best friend due to their practicality and affordability. With the right lip tint, you can go from work to supper and supper to home without ever having to touch up your lips.
With this in mind, it's easy to jump on board the lip tint train. However, some key factors should be considered to find the best lip tint for your lips, which we'll cover in this guide.
What Is a Lip Tint?
It's no secret that South Korea is a cosmetic goldmine. Lip tints are another product that comes from that style-obsessed nation. But what exactly is a lip tint?
Lip tints are applied to the lips and offer a light, dark, or gradient colored effect — often comparable to the one of a lip stain (although slightly less pigmented and permanent). Lip tints are usually made with a liquid or gel base. Inside of these bases are light hints of pigmentation, which color the lips but in a soft, natural way.
Factors to Consider in a Good Lip Tint
Lip tints give your lips color and moisture and last a lot longer than your average lip gloss or lip balm. However, the term lip tint can be used to describe numerous lip products, and so a handful of cosmetics fall under the umbrella of "lip tints." You'll find four types of lip tints on our list: Liquid lip tints, gel lip tints, peel-off lip tints, and tint sticks.
There's a lot to factor in when shopping around for a good lip tint. But the main goal is to find one that simplifies your makeup routine while making your lips come alive with color. As we go through our favorite lip tints of 2020, we'll discuss the following factors in detail.
Permanence
No two lip tints are created equal, as some offer a long-lasting effect while others do not. As we cover our favorite lip tints of the cosmetic world, we'll let you know how long they last.
Ease of Application
Some lip tint applicators fall short of perfection and can be a bit of a hassle to apply. We paid extra attention to this factor while making our picks. Because, in the end, a faulty applicator brush can make or break a lip tint.
Ingredients & Practices
When selecting the best lip tints of the year, we analyzed everything from ingredients to testing methods to ensure that the lip tint you choose goes hand in hand with your values. As we review the products on our list, we'll let you know if they contain dubious ingredients and whether or not they are tested on animals.
Shade
Another important factor to consider is which shade of lip tint will compliment you the most. If you're new to the lip color scene, this article can help you pinpoint the right color for you.
Type
Since the term "lip tint" can be used to describe a handful of different cosmetics, to find out more about the different types of lip tints and what they can do for you, check out our full buyer's guide, where we explain their strengths and weaknesses. We'll explain in the reviews what type each one is.
Using Tints with Lip Balm and Lip Primer
A downside of lip tints is that they can cause your lips to get dry. It's often good to accompany a lip tint with a lip balm, which we have a full article about. If you're really pushing the boat out for a big night out, or just have a regular and essential makeup routine, you may want to consider reading our article about lip primers too.
With the preliminaries out of the way, let's get your lips standing out from the crowd with our top picks.
Guide to Buying the Best Lip Tint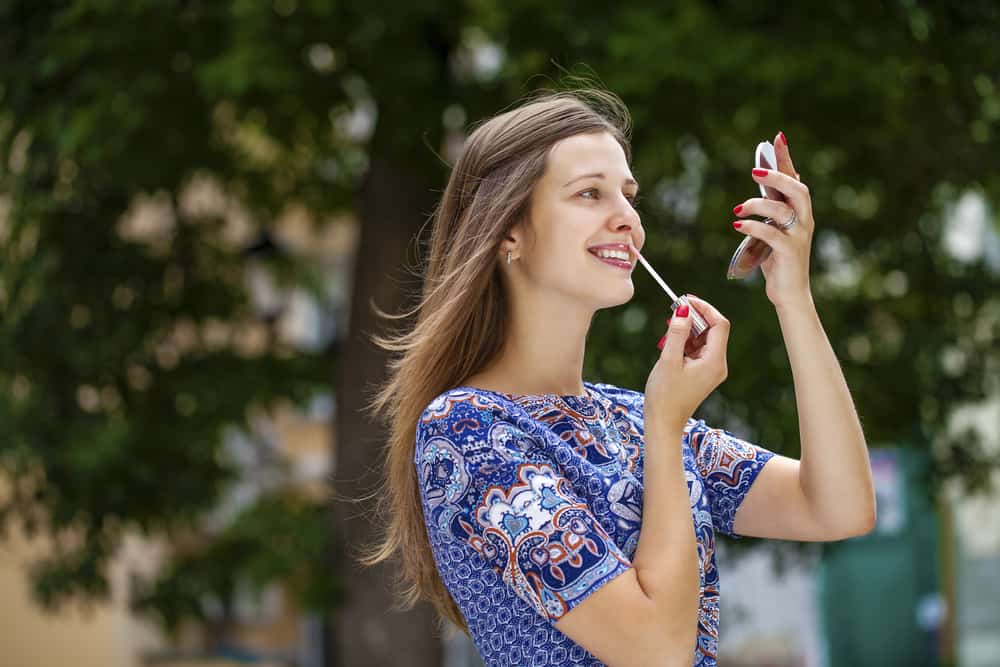 With so many lip products on the market, finding the right one for you can be a challenge in itself. In our guide, you'll find tips and tricks on how to apply a Korean gradient lip like a professional, amongst many other things.

Different Types of Lip Tints
Although all lip tints give off a similar effect, they're composed of different ingredients that alter their consistencies. We mentioned the different types of lip tints at the beginning of this guide, but now we're going to cover them in depth.
Liquid Lip Tints
Liquid lip tints are generally water-based, which is why they don't have a reputation for drying out lips. They are quite runny and can be a little tricky to apply at first. But their applicator wands can easily be mastered with practice and patience. It's also worth noting that liquid lip tints offer a very natural lip look.
They're the most common type of lip tints and provide the longest coverage. If you're looking for a water-based lip tint that can offer you 12+ hours of coverage, check out the Dear Darling Water Tint by Etude House.
Gel Lip Tints
Gel lip tints often have a mousse consistency, which can make your lips feel like they're getting a full-on luxury treatment. However, they tend to fade the fastest which can cause them to make your lips dry. They also have a very low permanence when compared to other options.
Even then, gel lip tints are sought after because once they dry they create a gorgeous matte finish. If you're looking for a gel lip tint that can create a beautiful gradient lip, we highly recommended the Colorable Draw Tint by It's Skin.
Peel-off Lip Tints
A peel-off lip tint consists of a lip product that has a gel consistency. However, once it dries, you can peel off the jelly-like substance to reveal a pair of lightly tinted lips.
Peel-off lip tints have been known to dry out the lips, which is why it's important to apply some lip balm before applying the product. If you have chapped lips, to begin with, we once again recommend carrying a tube of lip balm with you to keep your lips moisturized.
Peel-off lip tints can make lips pop with color without making them look too artificial. Our favorite peel-off lip tints are the Oops My Lip Tint by Berrisom.
Tint Sticks
Tint sticks are by far the easiest type of lip tints to apply. This is because you can apply them like you would a lipstick or a lip balm. They have a creamy texture and are known for their hydrating qualities.
Tint sticks give off a natural look while plumping and moisturizing your lips. They're also very long-lasting, which makes them one of the most beloved types of lip tints. If you're interested in buying a tint stick, check out the Color Quench Lip Tint by Pacifica Beauty.

How to Create a Korean Gradient Lip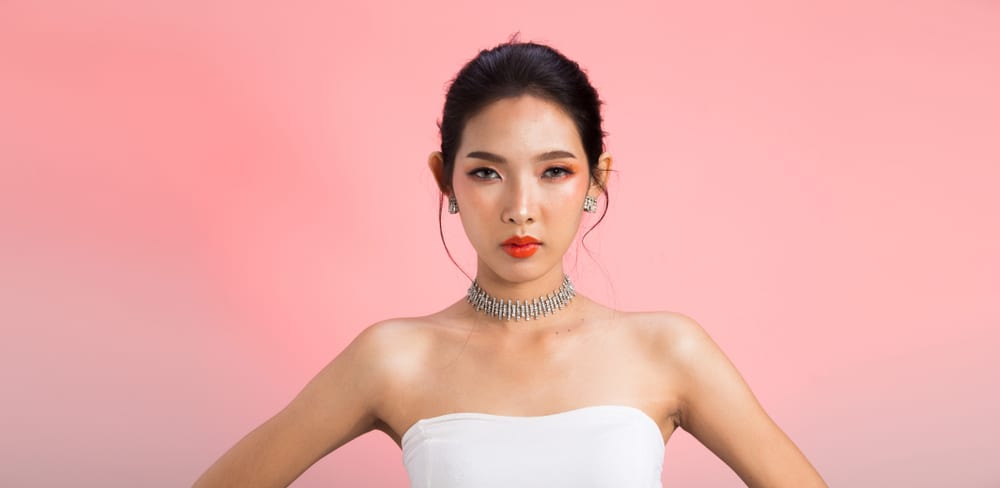 Korean gradient lips are quickly becoming one of the hottest lip trends of 2020. This trend first made waves in South Korea before making its way to the Western world. Korean gradient lips (or ombre lips) offer a faded lip look that looks natural and unique. This trend is categorized by a bold pop of color at the center of the lips that fades the closer you get to the lip line.
Complete this look by doing the following:
Exfoliate your lips to remove dead skin cells.
Apply a lip tint to the center of your lips.
Using your finger, a lip brush, or a Q-tip, blend the colors in an outward motion.
For an ombre effect, apply a lighter lip tint to the center of your lips and repeat step 3.
Cover your lips with lip gloss to create a glossy look.
If you're interested in creating a Korean gradient lip, we highly recommended the following lip tints: Ink Airy Velvet Lip Tint by Peripera and Colorable Draw Tint by It's Skin.
Frequently Asked Questions (FAQs)
Are Lip Tints Good for You?
Generally speaking, lip tints aren't bad for you as long as they are made with healthy ingredients. Some lip tints may contain harsh products that can dry out your lips. If you're looking for a good and all-natural lip tint, we highly recommend the Color Quench Lip Tint by Pacifica Beauty.
How Long Do Lip Tints Last?
Lip tints can last anywhere from 3-12 hours. However, this all depends on whether or not you are eating or drinking, as this can cause them to fade quickly. There are two lip tints on our list that offer a permanence of 12 hours or more: Ink Airy Velvet Lip Tint by Peripera and Dear Darling Water Tint by Etude House.
What's the Difference Between a Lip Tint and a Lip Stain?
A lip tint and a lip stain are very similar. However, there are a few key differences that can help you pinpoint which one is better for you. Lip tints are often gel-based or water-based and offer a sheer or matte finish that can stain lips for around 12 hours.
Lip stains, however, are usually alcohol-based. They're much darker than lip tints and dry quickly while offering a much more noticeable pop of color. Their color can last for over 24 hours — depending on the brand, of course. All in all, lip tints are much less permanent and much more natural-looking. They will not stain your lips over time, which can be a concern when using lip stains.
Last Thoughts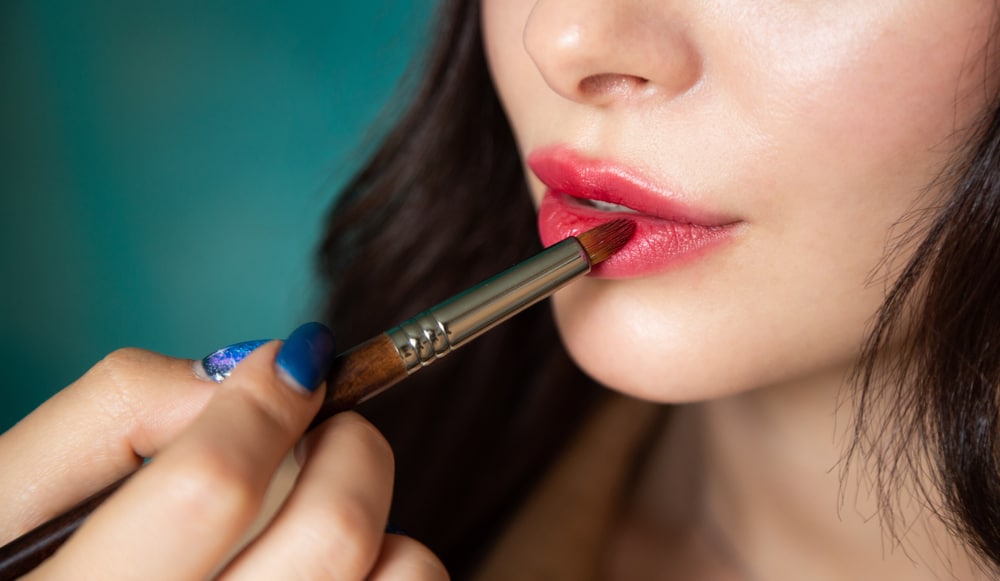 There's nothing more fierce than a gorgeous lip. However, lipstick isn't for everyone due to how precisely it needs to be applied and how quickly it needs to be reapplied.
Lip tints are quickly becoming a must-have in the world of busybodies and makeup enthusiasts. They lightly tint your lips, giving you a natural look that won't disappear the second you eat or drink. We hope our guide helped you find the perfect lip tint for your lips and lifestyle. We know you'll rock your lip tint every step of the way.