Top Picks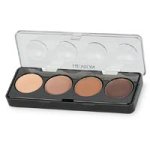 Revlon Illuminance Creme Shadow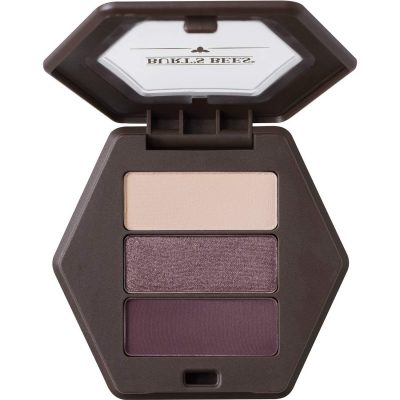 Burt's Bees 100% Natural Eyeshadow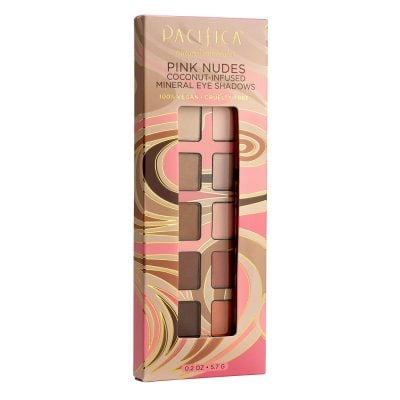 Pacifica Beauty 10 Well Eyeshadow
Previous
Next
When you have sensitive eyes, it can be really difficult to find makeup that works for you. Many of you have probably given up on using makeup altogether because you just don't want to end up with watery, itchy red eyes. Much of this comes down to the types of harmful ingredients used in typical makeup products. Don't give up! There are options out there for you.
Important Factors to Consider When Buying Eyeshadow for Sensitive Eyes
Ingredients to Avoid
If you have sensitive eyes, you will have to pay close attention to the ingredients that are in the eye makeup you want to use. It is important that the formulas used in the makeup you're considering are gentle and free of irritants. There are many products out there with ingredients that can be irritating to sensitive eyes. "Hidden" fragrances and ingredients like ethylene brassylate, denatured alcohol and specially denatured (SD) alcohol increase the possibility for eyes to react. You may also need to avoid products with waterproof formulas as these often can be loaded with preservatives that help quicken the drying process which can cause irritation to sensitive eyes.
Cream vs. Powder Eyeshadow
Because it is so important to pay attention to the ingredients in products when you have sensitive eyes, it may be difficult to find cream-based eyeshadow that will work for you. However, if you do find a cream eyeshadow with a formula that does not cause irritation, don't hesitate to make it the go-to eyeshadow in your makeup routine. Cream-based eyeshadows stay put upon application and don't flake or fall into the corners of your eyes.
Powdered shadows will always pose more of a risk of getting into your eyes and causing negative reactions, but there are still plenty of options out there. Just be sure to find an eyeshadow primer that works for sensitive eyes or be sure to choose a powder-based eyeshadow that can be applied wet or dry. This will ensure that you set your powder in place and decrease the possibility of the shadow ending up in your eyes.
Top 9 Best Eyeshadows for Sensitive Eyes 2021
Guide to Buying the Best Eyeshadow for Sensitive Eyes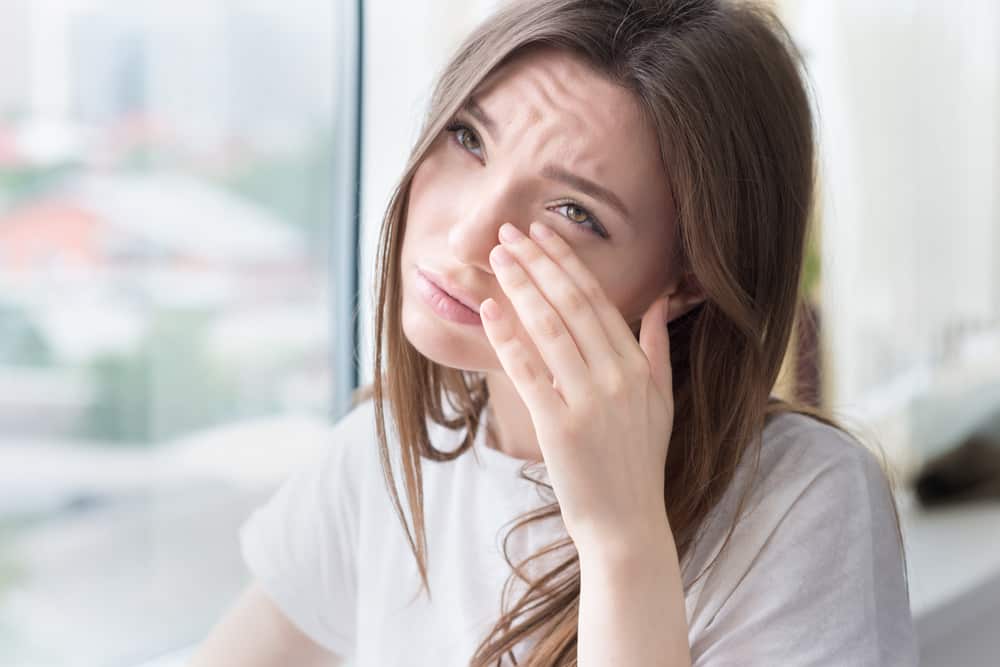 Ingredients to Avoid If You Have Sensitive Eyes
If you have sensitive eyes, you have to pay close attention to the ingredients that are used in the makeup you want to use. Look out for hidden fragrances like ethylene brassylate, denatured alcohol and SD alcohol which can increase the chances that your eyes will have a negative reaction. You may also need to avoid anything labeled "waterproof," because they are often loaded with preservatives that can cause eye irritations.
We've mentioned whenever any of the products on our list contains any of these harmful ingredients, so you don't have to worry about any surprises.

Specific Ingredients to Avoid
Aluminum Powder
Aluminum powder creates the pigments in many mainstream eyeshadows. This specific type of powder has been known to increase toxicity levels in our bodies that can be harmful to our internal organs. Look for names like aluminum or pigment metal on the ingredients label before buying.
Carbon Black
Carbon black is something that is commonly found in eyeshadows, eyeliners and mascara. It has been linked with the presence of cancer and toxicity levels in the organ system. If you see names like acetylene black, carbon black, lampblack, thermal black, D & C Black No. 2 or furnace black, you will want to think twice about purchasing this product.
Thimerosal
Thimerosal has antifungal and antiseptic properties and is another preservative commonly found in eyeshadow. However, thimerosal can also be toxic and lead to brain damage.

Talc
Talc is used as a filler for eyeshadows. This ensures that the eyeshadow will apply smoothly with a silky texture. Research has linked talc to cancer in some instances. Though there is still debate about this, you may want to avoid using products with this ingredient just to be safe.
Formaldehyde and Formaldehyde-Releasing Preservatives
These are commonly used as preservatives and are found in hair, nail and makeup products. Formaldehyde and formaldehyde-releasing preservatives may cause allergies and irritation. They have also been linked to cancer. Pay close attention to the makeup label and look out for ingredients like DMDM hydantoin, urea and 1uaternium-15.
Heavy Metals
Eyeshadows that are green in color or metallic in nature are ones that are most likely to contain heavy metals like nickel and chrome. These have been linked with respiratory issues and brain damage. Nickel can also lead to watery or dry eyelids.

Parabens
Parabens in general are known to be bad for skin. They are used as preservatives to prolong a product's shelf life. However, it has a toxic effect in your body and can decrease oil production in your eyelid glands which leads to dry eyes. Look for ingredients like propylparaben, butylparaben and methylparaben on the product label.
Cream Eyeshadow
Choices for cream eyeshadows are limited for those with sensitive eyes, but it is not impossible to find. Cream-based eyeshadows stay put upon application and don't flake or fall into the corners of your eyes. If you prefer using cream shadows over powder, you may want to consider purchasing Revlon Illuminance Creme Shadow.
Powder Eyeshadow
Powdered shadows are more likely to get into your eyes and cause irritation. However, there are still ways to ensure your eyes stay safe if you use them. Use an eyeshadow primer that is compatible for sensitive eyes or choose a powder-based eyeshadow that can be applied wet or dry, so that you can set your eyeshadow in place. This will decrease the possibility of your eyeshadow particles ending up in your eyes. Products like Burt's Bees 100% Natural Eyeshadow and Honest Beauty Eyeshadow are great options.

Get Comfortable With "Trial and Error"
Everyone has different reactions to the makeup products they choose. Unfortunately, this means that there are no products out there that will work for every single person's specific needs. This means that you'll need to go through some trial and error when searching eyeshadows.
Doing the patch test is a good way to figure out which products will or will not work for you. If you aren't already loyal to a specific makeup brand, you may also want to start with drugstore recommendations to save a bit of cash while you test out what does and does not work for your eyes.
Best Makeup Brands for Sensitive Eyes
BareMinerals
BareMinerals is well-known for being one of the first to market mineral-based makeup. They are known mostly for their skin-friendly products. However, they also have a variety of options made specifically for those with sensitive eyes. Their products contain no parabens, artificial oils or synthetic fragrances. Most of their eye products are ophthalmologist-tested.
Almay
Almay is a popular drugstore brand known for its skin and eye-friendly products. All of their makeup is tested for toxicity, sensitizing potential and irritancy. This helps them to avoid using chemical ingredients in their products that could negatively affect eye health. They offer a number of makeup products specifically made for people with sensitive eyes and for people who wear contact lenses. If you're interested in exploring whether or not Almay products will work for your specific needs, consider buying the Almay Intense i-Color palette.
Clinique
Clinique makes products that work well for people who wear contacts or for people with sensitive eyes. Their products are made without any known allergens, and they offer a wide variety of eye makeup options.

Physicians Formula
Physicians Formula is a top drugstore makeup brand that is hypoallergenic. It is also rated as the number one face and eye makeup brand that is natural and organic. All of their products are made for people with sensitive eyes and/or skin and are even recommended by eye health professionals. They are free of fragrances and parabens. If this sounds like a brand that will work for you, consider purchasing Physicians Formula Extreme Shimmer Shadow.
Tarte Cosmetics
Tarte Cosmetics are cruelty-free and offer a variety of options for those with sensitive eyes. Their products are free of parabens, mineral oils, sulfates and other harsh chemicals. Most of their products are ophthalmologist-tested in an effort to create makeup that is free of eye irritants.
Pro Tips for Using Makeup When You Have Sensitive Eyes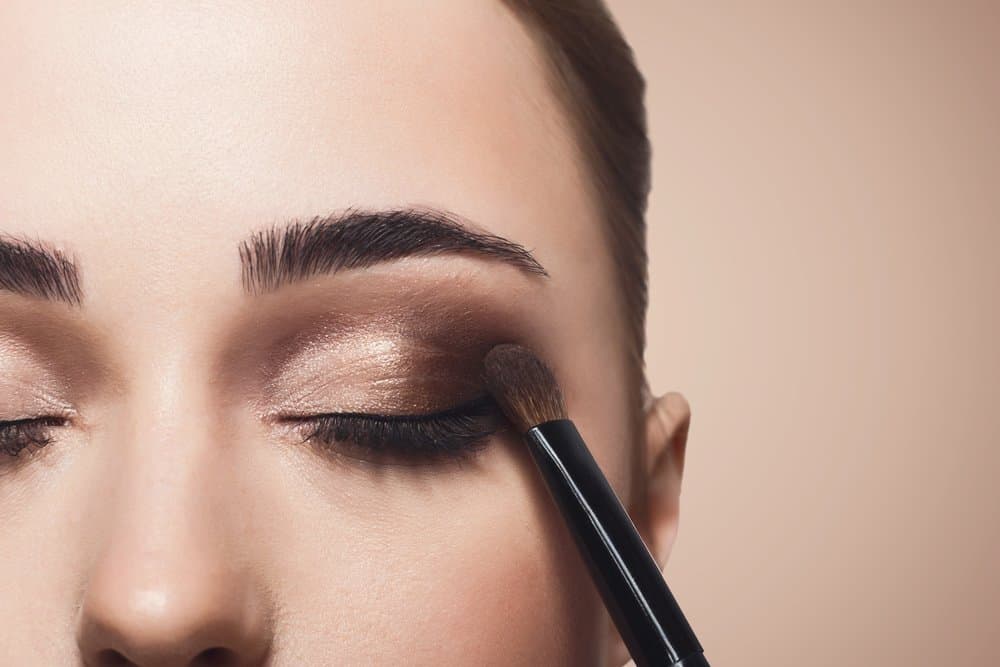 Avoid applying makeup on or near your waterline.
Only use waterproof mascara and eyeliners that are ophthalmologist-tested.
Invest in quality makeup brushes that you will use specifically for applying eyeshadow.
Use ballpoint eyeliners that will create a strong look while remaining kind to your eyes.
Clean your makeup tools regularly to keep them from accumulating bacteria that can cause eye issues and damage.
Remove makeup thoroughly at the end of the day to make sure that makeup particles do not transfer to your eyes while you sleep. This will also ensure that there is no risk for eye puffiness or redness the next day.
Throw out makeup that causes bad reactions, even if the reaction is only slight. It is not likely that your eyes/skin will adjust to that product over time.
Replace your makeup regularly and pay attention to expiration dates. Mascara and eyeliner have a 3-6 month shelf life, and eyeshadows last about two years.
Pay attention to the types of ingredients in the makeup you want to buy. It's easy for brands to market their products as "hypoallergenic" or "all-natural" while still using ingredients that may irritate sensitive eyes.
Wrapping Up
Eye sensitivity varies from person to person, so it may take you some time to find the right makeup products for you. With a little patience and trial and error, you'll be able to find an eyeshadow that looks good, creates the look you want and keeps your eyes free from irritation.