Top Picks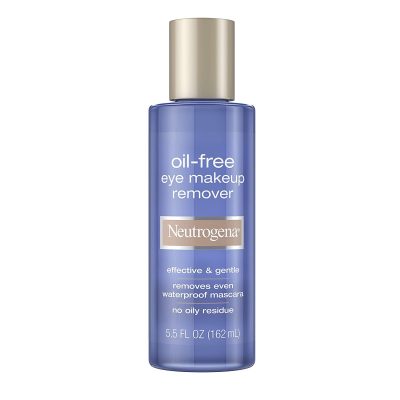 Neutrogena Oil-Free Makeup Remover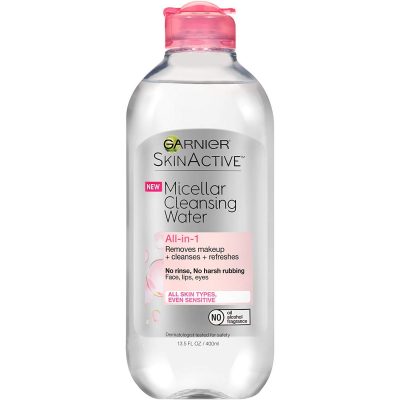 Garnier SkinActive Micellar Water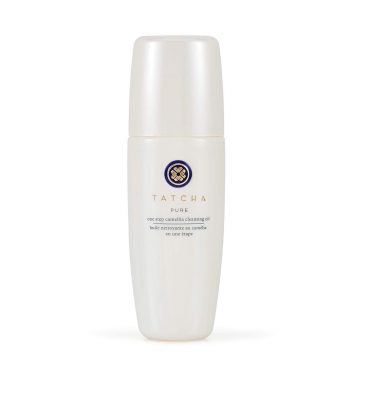 Tatcha 2-in-1 Camellia Cleansing Oil
Previous
Next
We all know that the worst part about makeup is the struggle to remove it at the end of the day. After a long shift at work, a night out with friends, or even a low-glam day at home, the last thing you want to do is stand in front of a mirror, wiping away a bomb look, or even worse: scrubbing your skin raw.
Investing in a good eye makeup remover is key to keeping your skin healthy. A good remover won't just make your nightly routine simpler; it will work with you to keep your skin fresh, healthy, and youthful. The good news is, as the makeup industry grows, new products are being created, and finding the perfect remover for you is easier than ever.
Must-Know Info About Eye Makeup Remover
Eye makeup remover has come a long way since the years of scrubbing with soap and water. Now there are variations of eye makeup removers for different kinds of makeup, skin, and personal tastes. Eye makeup remover is usually a gel or liquid you can use to protect your skin while removing your makeup. Some people swear by their own special remedies, but baby oil and isopropyl alcohol aren't for everyone, and a good eye makeup remover can save you time and stress by simplifying your end-of-day self-care.
Eye Makeup Remover vs. Soap
Have you ever been scrubbing away at your eyeliner and had stinging soap get in your eye? Not only is soap a pain to work with, it's harsh on your skin, leaves a residue, and sometimes doesn't even work. Eye makeup remover is designed specifically to break down long-lasting makeup. We may want our makeup to last for hours without smudging or fading, but we also want it to clean up quickly when we're ready to call it a night.
Eye makeup remover is available in a variety of formulas aimed at breaking down makeup without harming the skin. Alkanes are the most common ingredients, as they help dissolve the makeup. Other removers use oils or alcohols to break down the makeup. Makeup is designed to bond with the skin and cling to your skin cells. Eye makeup remover is carefully formulated by cosmetics chemists to break that bond and help the makeup come off. We'll go a bit more in-depth on this topic in our makeup science guide.
In our product listing, we'll let you know what kind of chemistry each remover uses and how intense its cleansing action will be.
Skin Types
Oily skin, dry skin, T-zone skin… Eye makeup remover isn't one size fits all, and any skin can become sensitive skin with the wrong eye makeup remover. Check out our skin-type discussion below to learn more about your own skin type. In our listing, we'll identify which skin type each product is best for, so you can pick out the perfect cleanser to avoid breakouts, itchiness, dry eyes, or flakiness.
Skin Care
The best remover shouldn't just be designed to work with your skin; it should enhance it, heal it, and rejuvenate it. Skin is a fragile thing, and taking care of it is important if you plan to feel and look your best for years to come. We've chosen products that won't be harsh on your skin, and we'll highlight any extra features that can keep your skin healthy and glowing. Even better, we'll also discuss how best to use eye makeup remover to avoid breakouts and sensitivity in our full guide, complete with pro-tips and cosmetic science facts.
Clean-Up Process
Are you a shower-it-off kind of makeup wearer? A sink-and-mirror person? A mid-traffic skin care guru? No matter when and where you like to get to work, there are great options for you. In our list, we'll make sure to let you know what kind of mess you can expect and how best to use each eye makeup remover for maximum effect and cleansing power.
Smart Buyer Facts
Any time you plan to put a product on your face, you'll want to carefully vet details and practices. We'll make sure to note if these products are vegan, cruelty-free, or have special, consumer-friendly features!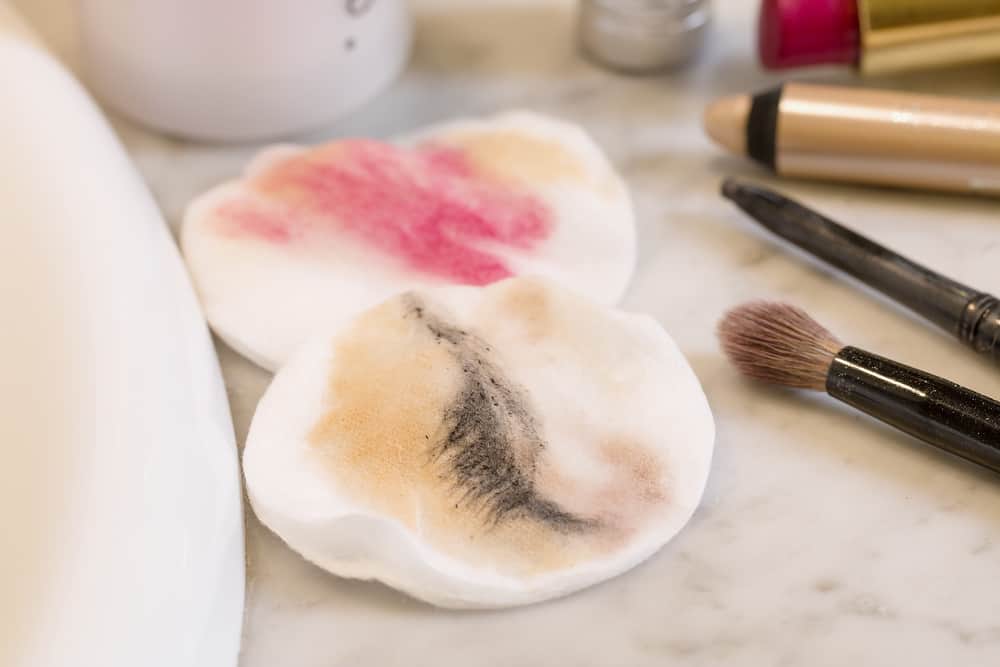 Now that you know exactly what to consider, let's check out the best eye makeup removers on the market.
Top 10 Best Eye Makeup Removers 2020
Eye Makeup Remover and You: A Complete Guide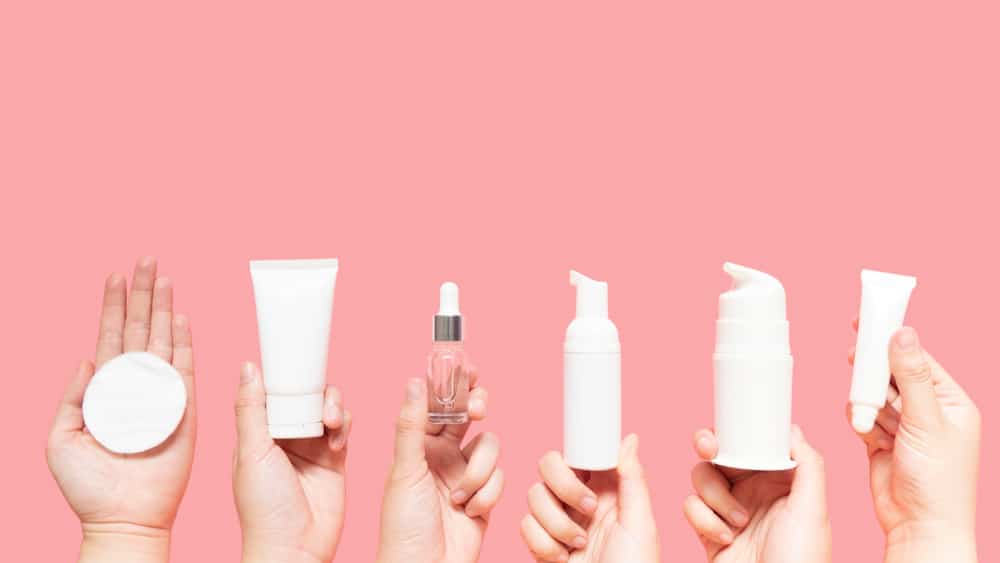 When you're deciding what eye makeup remover to buy, the sheer variety of products can make the search a confusing, and frustrating, process of elimination. Reviews can leave you more confused than ever with some users claiming the remover is little more than scented water, and others raving about its ability to take off waterproof mascara. You may be worried about buying knockoffs or getting an item that will cause a serious breakout.
Your concerns are warranted, so we've gathered together all the information you need to make an informed choice about your skin care products. Read on to learn about your skin type, how eye makeup remover works, what chemicals to watch out for, and great techniques to get the most out of your eye makeup remover.

Knowing Your Skin Type and Why it Matters
When it comes to skin type, you may not think about what kind of skin you have and how that affects your skin care needs. Or, you might have extremely sensitive skin and be deeply concerned about protecting and rejuvenating your skin. Whichever camp you fall into, knowing your skin type can be extremely helpful in both choosing your remover and deciding what other items you may need to supplement with.
Sensitive Skin
Sensitive or reactive skin is usually marked by irritation, frequent breakouts, itchiness, or tightness. If you have sensitive skin, you may find fragrances, harsh chemicals, excessive oils, plastics, parabens, or certain extracts irritants for your skin. Both Mary Kay and Nature Lush are great options for anyone with sensitive skin, and use low-irritant formulas.
You may need to try out many different hypoallergenic formulas to find the right product for you. It may be best to avoid exfoliating products or products that are particularly strong removers, as these may aggravate the skin.
Dry Skin
If you have dry skin, it may feel tight, flaky, ashy, or rough to the touch. Generally, it will feel sensitive to the touch, and using products may aggravate it or dry it further.
The best eye makeup removers to use for dry skin will be oil-based and hydrating products that restore stripped oils and seal the pores. Avoid exfoliating varieties or removers with drying ingredients like alcohols or acetate. Removers with glycerin are often quite effective at rehydrating the skin. For severely dry skin, our top pick for dry skin is a great option, and for mildly dry skin, our premium remover is gentle and nourishing without being overly moisturizing.
Oily Skin
Oily skin often feels greasy or clogged and may look shiny. The pores on your skin might be large or have blackheads and whiteheads. Counterintuitively, the best way to care for oily skin is to ensure it is properly moisturized and that products balance excess oil without leaving the skin dry. Skin that has been excessively dried will respond by producing more oil to make up for what has been stripped by other products.
The best products for oily skin will clear excess oil and restore moisture to the skin to protect the skin barrier on the face. Our top pick for oily skin is a great cleanser, but options like Simple Face Wipes' oil balancing variety offers a more neutral solution for mildly oily skin.
Combination Skin
Combination skin is usually oily in the T-Zone—along the forehead and down the center of the face—and dry on other parts of the face. Combination skin with drastic differences may require two different makeup removers if the difference between face zones is extreme, but a neutral option like our Overall Best Remover is effective on mild combination skin.
Skin Care Routines
You don't have to follow an extensive beauty routine to keep your skin happy and healthy. Makeup remover is a useful way to cleanse the skin and lift makeup without scrubbing, but it can leave the skin feeling unbalanced without proper care. Most of the products in our list are gentle enough to be used without needing restorative care, but for highly reactive skin, extra care can go a long way towards more comfortable, healthy skin.
Several of our favorite products are part of a skin care line with a variety of complementary products that can be used together in a comprehensive skin care routine. The makeup removers from Tatcha, La Roche-Posay, and Neutrogena are all part of a line of products for a customized facial routine. Moisturizers, toners, cleansers, and face masks can all be part of a rejuvenating skin care routine and are a great way to invest in your skin health.

The Science of Makeup and Cosmetics
So, how exactly do makeup removers work? Even sweat and a shower have trouble touching high quality makeup, but a good remover wipes it away easily.
It all comes down to the science of cosmetics. We've come a long way from the days of war-paint and berry-derived skin dyes. Now, chemists and dermatologists work together to design makeup that keeps its color, stays beautiful, and doesn't damage the skin.
Cosmetic Chemistry
In the simplest terms, makeup is kind of like a magnet. Tiny particles are formulated from various chemicals and materials so that, when you place it on your face or eyelashes, the little particles bond to your skin. Like a magnet and metal, these particles prefer to hold onto your skin over other surfaces, like your brush or foam sponge.
Makeup remover is designed to break these bonds. When you wipe makeup remover over your makeup, it either attracts the makeup to itself or breaks the makeup down so that it can't hold onto your skin and is instead trapped in the liquid remover.
Most of the time, this process is carried out by emulsifying agents that dissolve the makeup particles. Purely oil-based removers are an alternative to this, but they struggle to break down makeup that isn't oil-based. Most cleansing oils are two-part removers, with both oil and an emulsifier.
Ingredients to Avoid
Unfortunately, some companies use harmful chemicals in their removers, simply because they are better at breaking down makeup. High intensity alcohols can excessively dry the skin, and products like mineral oil can cause break outs.
Other chemicals to watch out for include sodium lauryl sulfate, diazolidinyl urea, and benzalkonium chloride, all of which can irritate the skin or cause sensitivity.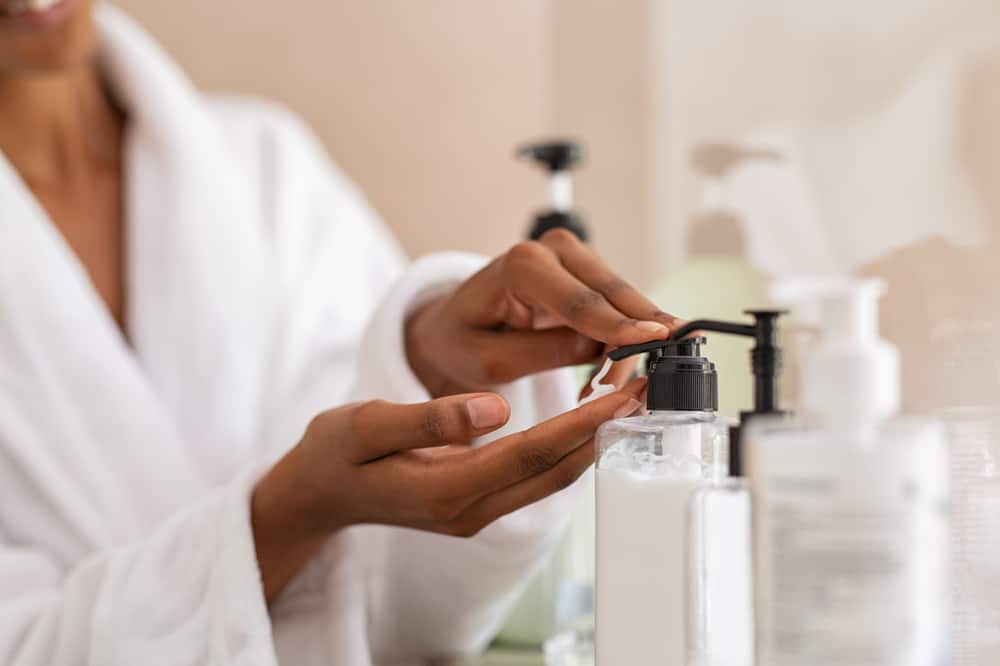 Taking Care of your Skin
Now that we've discussed eye makeup removers and what's in them, let's get into some great tips for keeping your skin happy and healthy.
Before You Get Started
Before you reach for your eyeshadow, it's important to prepare your skin for what's to come. Invest in a good skin primer and moisturizer to keep the surface of your skin safe from clogged pores, oily paints, and other impurities. Makeup is usually a fine dust or a thick cream, so moisturizing your face provides a protective barrier between your skin and your makeup.
Foundation and setting powder can easily get into the pores and cause breakouts, so moisturizing and priming the skin not only keeps your skin barrier intact but makes it easier to remove your makeup at the end of the day. It also helps keep your foundation from cracking and drying out as the day goes on.
Removing Your Eye Makeup
At the end of the day, you don't want to have to scrub your makeup off, and it's never fun to get out of the shower and see that you have raccoon eyes from your mascara. A makeup remover simplifies your cleanup and prevents scrubbing or pulling.
To use eye makeup remover, pour a little bit on a cotton ball or cotton round, and gently rest it on your face. Let it sit for 10 to 15 seconds, then swipe it away for maximum effect. If you're a regular makeup user, consider investing in reusable cloth remover rounds, for a soft, budget-friendly alternative.
Balancing Your Skin
We'd never recommend a product that harms your skin, but whenever you use any product on your face, you'll probably need to take care to balance your skin.
Exfoliating products can help remove excess oils and clean the pores. Hydrating creams and infused oils can help keep your skin looking youthful, and face washes can prevent acne. Aloe vera infused creams are a great way of cooling and soothing the skin to lock in moisture.
After using a product, if your face feels tight, consider using a moisturizer. If you feel greasy, or notice a residue, a cleanser might help you feel clean and fresh.
Skin Care Tips and Tricks
Skin care is an important part of feeling confident and comfortable. We've found that some of the simplest ways to feel better are by making small adjustments to your everyday routine. Here are a few of our favorite little changes that can produce big results.
Get a good night's sleep
Eat plenty of green vegetables
Stay hydrated
Wash your makeup brushes regularly
Wear sunscreen any time you plan to go outside, whether you go to the beach or just on a short walk.
Draw out painful, sub-surface acne by resting a hand-towel soaked with hot water on the skin's surface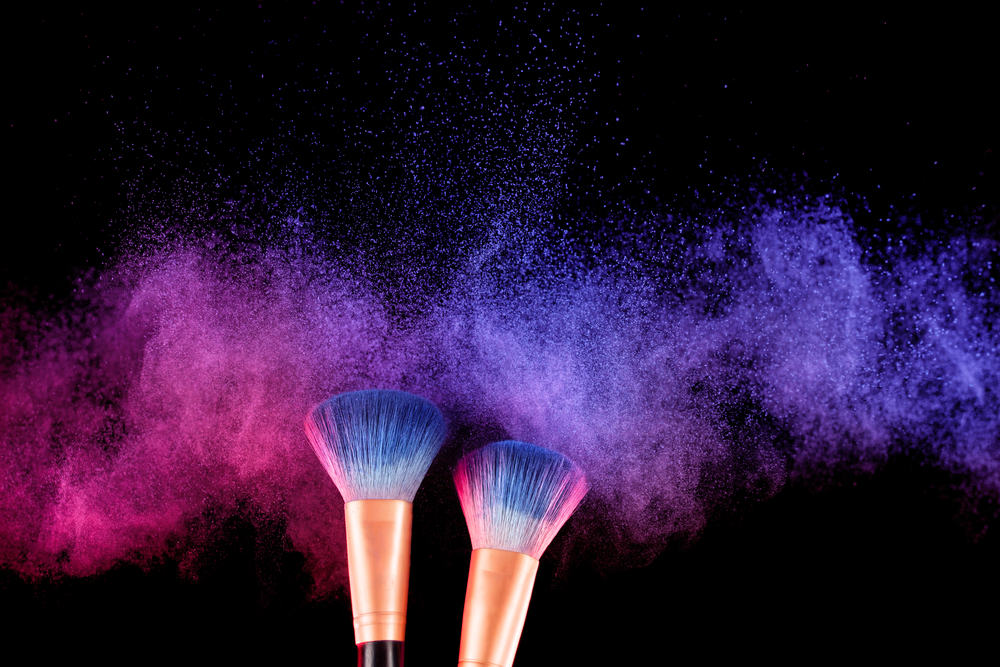 The Right Eye Makeup Remover Makes Skin Care Simple
Eye makeup removal may seem complicated, but it doesn't have to be. The endless variety of products and formulas means that there is no shortage of great options for any skin type and makeup user. It's never been easier to take care of your skin. We hope that this rundown of the top ten eye makeup removers can help you achieve your goal of happy and healthy skin.