Top Picks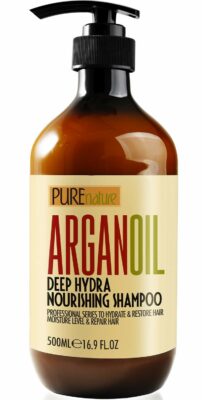 PureNature Moroccan Argan Oil Shampoo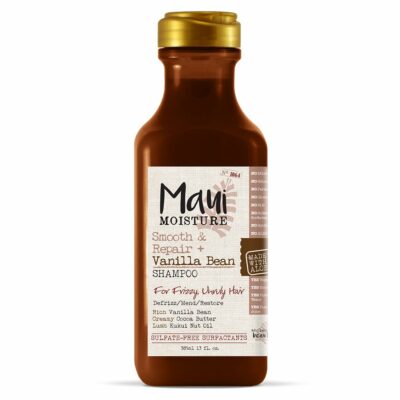 Maui Moisture Smooth and Repair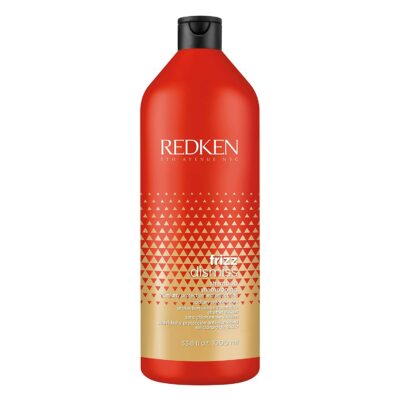 Redken Frizz Dismiss
Previous
Next
The world would be a boring place if everyone had perfectly smooth, straight hair. Sleek hair is great, but frizziness can be beautiful too! Having said that, there are times when we wish all those flyaways and stray hairs would just behave themselves and fall into place.
That's where shampoo for frizzy hair comes in. In our moments of need, it swoops in to whip our naughty strands into place, leaving us looking runway-ready. At least, that's the plan. If you've been trying to tame your frizz for years, you'll know that finding the right product can be a nightmare.
If that sounds familiar, you're in the right place. We'll help you consider what a good shampoo for frizzy hair looks like, give you a comprehensive list of the best shampoos out there, and help you to choose the right option for your hair.
What to Consider in Shampoos for Frizzy Hair
To make sure you know what to look out for on ingredient labels and product descriptions, think critically about the needs of you and your hair. Don't just buy the first shampoo bottle you see that says "anti-frizz" on it! Here are some useful pointers to bear in mind during your search.
Moisturizing Ingredients
Hair usually becomes frizzy when it's too dry – maybe a humid environment has absorbed all your hair's moisture, or the excessive use of heat treatments has taken its toll.
Either way, one of the most effective ways to reverse the damage is to nourish your hair with a wide range of moisturizing ingredients – all the best anti-frizz shampoos include plenty of these. Key examples include nut or seed oils and glycerin.
Protein Treatments
Although dryness is the main culprit behind frizziness, another possible contributor is protein deficiency. If you dye your hair or use other chemical treatments, it can result in a lack of protein – making the hair appear limp, weak, and frizzy.
Luckily, many shampoos for frizzy hair contain protein treatments that can rebuild your hair's strength and restore it to its former sleek glory, such as hydrolyzed keratin.
Drying Ingredients
If moisture-boosting ingredients help to tackle frizziness, common sense dictates that drying ingredients have the opposite effect. Anything that will dry your hair can make your frizziness worse – unfortunately, many drying ingredients are common in shampoo.
Sulfates are major contributors, especially sodium lauryl sulfate (or SLS), and other drying substances include sodium chloride and alcohol.
However, you shouldn't necessarily rule out a shampoo if it contains sulfates or another drying ingredient. When combined with other hydrating ingredients or in lower concentrations, they're less harmful.
Hair Type
You know you have frizzy hair. But that's not the only thing that matters! Is your hair oily? Fine? Color-treated? Dandruff-prone? All these factors affect which shampoo is right for you.
Shampoo Type
Your hair's greasiness and the frequency you wash it both affect the type of shampoo you need. Clarifying shampoos are stronger and aim to strip your hair of all products (great for greasier hair), but they can be overly dry for coarser hair, and nobody should use them more than twice a week.
Meanwhile, daily wash shampoos are gentle enough to use on a daily basis, and general use shampoos are somewhere in between the two.
Cruelty-Free
We all want our hair to look as good as possible, but not everyone is willing to compromise on animal welfare. If this is where you stand, look out for cruelty-free brands.
It's the moment we've all been waiting for – time to find out what the best shampoos for frizzy hair are. Can you feel the tension in the air?
How to Choose the Perfect Shampoo for Frizzy Hair

You've seen the best of what the world has to offer for frizzy hair. Now, the only question left is, how can you choose between them? We can't tell you the perfect answer – everyone is different, after all – but we can certainly give you some pointers.
Types of Frizzy Hair
Most people assume that frizzy hair has a single meaning – hair with a mind of its own, fuzzing out and curling in all directions. It turns out there are specific names to describe different kinds of frizz – who knew.
Let's have a quick breakdown of each type.
You can experience frizz at the tips of your hair, often caused by split ends and dryness. Conversely, halo frizz features only on the top of the head, making you look like a kind of disheveled angel.
Surface frizz takes place on the outside layer of your hair only – it has a static look, as if you'd just suffered a minor electrocution.
If you have curly hair, you might have a special kind of frizziness that manifests in waves and makes them look more unkempt.
Finally, the most extreme (and cruel) type of frizz is the kind that appears absolutely everywhere – the top, the bottom, the sides, and every single layer.
The type of frizz affects which treatment is most effective for you, as we'll soon see.
Does Your Hair Need Protein or Moisture?
Depending on the type of damage your hair has, it demands a different solution. These fit into two principal categories – protein treatment and moisture treatment.
If your hair is dry and brittle, it requires moisturization. A hydrating approach is also helpful for anyone with coarse and thick hair – the Maui shampoo is a great option.
Although dry and frizzy hair is more common, it's also possible to have frizzy hair that's weak and somewhat mushy. If it feels like cotton candy, it's crying out for some protein!
Protein is also the best solution for folks with finer hair. We recommend the Nexxus Frizz Defy shampoo since it has both collagen and keratin, two highly effective proteins.
Anything with hydrolyzed protein is probably a great option – but bear in mind that protein treatments are only a temporary measure. You need to complement them with more long-term measures.
Still confused? The elasticity test is helpful to determine which treatment type you need. Take a tiny section of a hair strand and stretch it with your finger – if it breaks, you most likely need protein, but otherwise it requires moisture.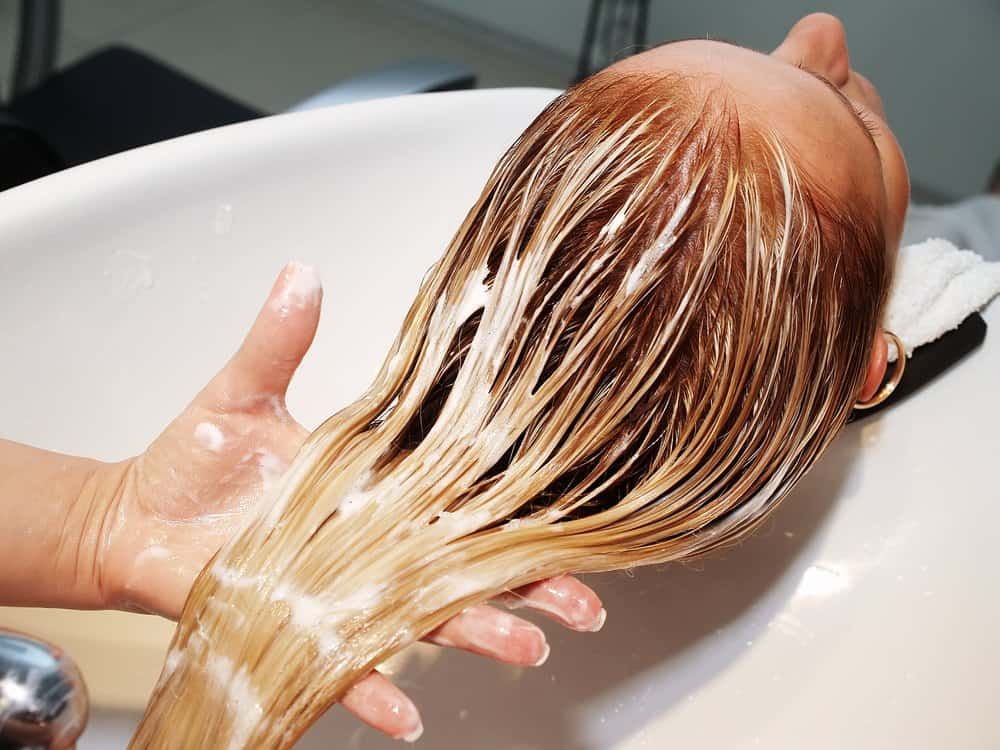 Oils to Tame Frizziness
If you've determined that your frizzy hair can be tackled most effectively with moisture, few substances are better-placed to help you than oil. Although oil treatment is typically hailed as a solution for those with curly hair, it can work for all hair types.
But which oils are best?
Argan oil is a common ingredient in shampoos, and for good reason. Native to Morocco, this oil is full of vitamin E and fatty acids, both of which give your hair a moisture boost and tackle dry hair.
Another staple of hair products is coconut oil, which is also packed with minerals and vitamins to add some strength to your strands.
However, all nut or seed oils are effective. These include macadamia nut oil, sweet almond oil, olive oil, and just about anything else natural with oil on the end.
Why not try a product that combines them all in a lovely oil cocktail, like the Dove Nutritive Solutions shampoo?
Other Moisturizing Ingredients to Tackle Frizziness
Oils aren't the only ingredients that have the power to stop frizziness in its tracks – here are a few more.
Glycerin is a moisturizing ingredient that penetrates the hair to ensure existing moisture stays put, and it even sucks in any extra moisture from the air, nourishing your strands to the max.
The second most common moisturizing ingredient is citric acid, which is such a nourishing substance that some people use it as a standalone product in their hair. As an acidic ingredient, it keeps your hair at the right pH (the hair is slightly acidic naturally) and looks after the cuticles to ensure they remain smooth.
Other effective ingredients include aloe vera, coconut water, and cocoa butter.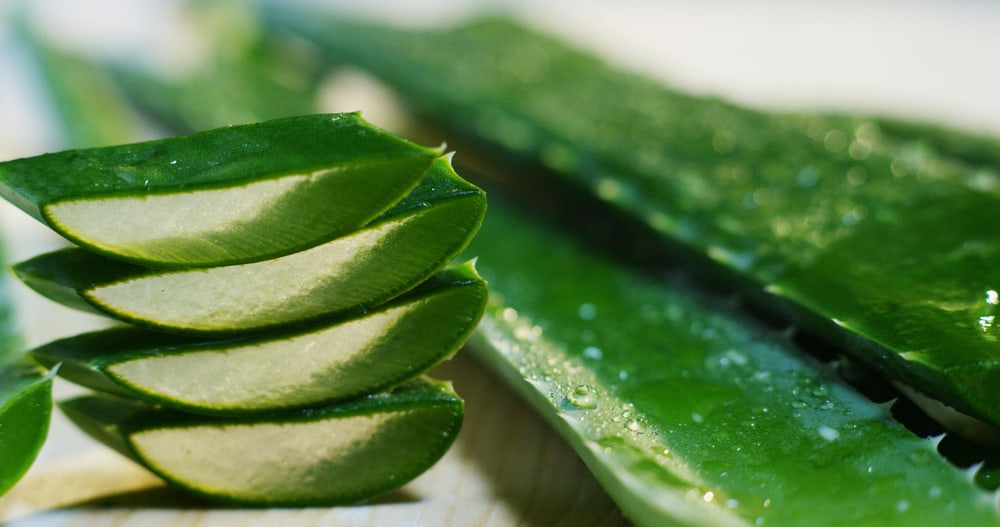 Ingredients That Can Contribute to Frizziness
Sulfates are added to shampoo to create a foaming lather – especially SLS, a staple ingredient in many shampoos – but they have the unfortunate side effect of stripping your hair of its moisture. Stripping equals dryness equals frizziness.
Another ingredient to be wary of is alcohol, which is incredibly drying and can counteract your efforts to nourish and moisturize your hair.
Finally, sodium chloride can not only dehydrate your hair but also strip away your hair's natural protective barrier – including color, so beware if you dye hair.
Should You Choose a Chemical-Free Shampoo?
Since ingredients like alcohol and sulfates can contribute to frizziness, it seems logical to avoid chemical-laden shampoos altogether and opt for a more natural option. Right?
Sadly, the most effective shampoos at tackling frizziness tend to include more chemicals.
The ratio of drying to moisturizing ingredients matters, as does your hair type. Some trial and error will almost certainly be necessary!
If you like the idea of trying a more natural shampoo, you can still choose something that's free of the worst chemicals, like sulfates and parabens. For instance, consider the Maui Moisture Smooth.
How to Care for Frizzy Hair Overnight
Caring for frizzy hair doesn't stop the second you exit the shower (or bath). If you really want to go the extra mile, you should also gear your evening routine toward minimizing frizziness.
It might sound overly indulgent, but switching your regular pillowcase for a silk option can help to keep your hair looking smooth. How? The friction between your hair and the pillowcase overnight contributes to your hair's poof – if you toss and turn all night, we're talking to you.
In contrast, a silky pillowcase has minimal friction and keeps your hair looking smooth.
You can also add some extra product to your hair before you sleep – leaving hair serum in overnight helps to protect your hair from humidity while providing your locks with nourishment. Alternatively, you could try a conditioning spray – similarly, this aims to seal in moisture.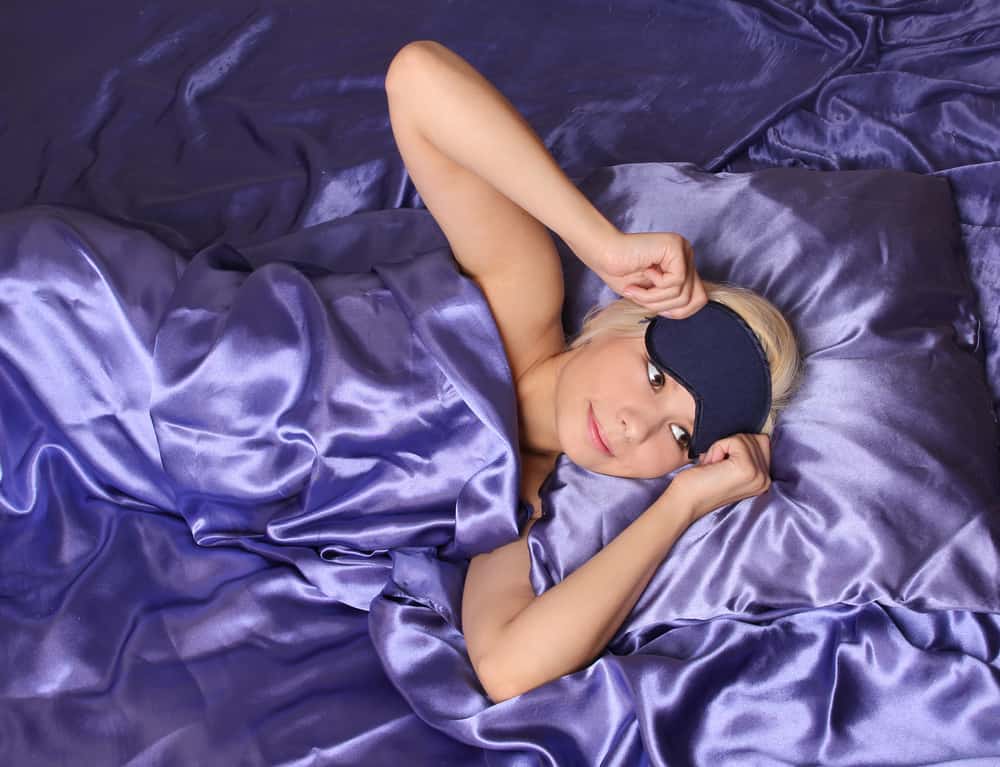 FAQs
Struggled with frizzy hair all your life and feel like you need answers? We've got you! Here are some typical questions related to hair care for frizziness.
What Causes Frizzy Hair?
Sometimes, damage to your hair from heat treatment or similar can be the cause of frizziness – if so, the simple solution is to give your hair a break. Your hair could also be too dry, in which case you need to boost hydration.
Humidity is another contributor to frizziness. Hotter, more humid climates tend to absorb natural moisture from the hair and make it drier.
However, frizzy hair can also be genetic. We weren't all born to have smooth, slick hair – and that's okay!
How Often Should I Wash Frizzy Hair?
No matter what hair type you have, washing your hair too often can be damaging – it causes an overload of product and stops your hair from regulating itself naturally. The result can be even worse for people with frizzy hair, which is often damaged already – excess shampoo can exacerbate the issues of dry cuticles and split ends.
To avoid this, stick to washing your hair every two or three days.
How Can You Make Frizzy Hair Smoother?
Some people have naturally frizzier hair – if that's you, then there's no cheap trick to smooth your hair. However, there are a few things you can do to make the issue less extreme.
Washing your hair with a highly hydrating shampoo and conditioner is the perfect place to start, and you can make the treatment even more effective by using a hair mask, a nourishing oil, or a serum afterward.
Also, washing your hair with colder water seals your hair cuticles to stop them from drying out – even if you can't face taking a shower with colder water, you can at least opt for a rinse at the end of your session.
When you step out, opt for a microfiber towel to dry your hair and a wide-tooth comb to brush it.
Is It a Good Idea to Wash Frizzy Hair With Baby Shampoo?
Baby shampoo is high in glycerin, a nourishing ingredient that stops moisture escaping from your hair. By hydrating your hair and preventing moisture loss, it can help to tackle frizzy hair. However, baby shampoo isn't the only way to achieve this outcome – other shampoos also have glycerin and other moisturizing ingredients.
1, 2, 3…. Smooth Hair
See, taming your hair isn't really as you hard as you thought. There's nothing more to it than switching up your shampoo and improving your haircare regime. Simple!
Whether you love or hate your frizzy hair, it's a relief to know that you're not doomed to nothing but frizziness for the rest of your life. If you're willing to put a little bit of effort into learning what makes your hair tick (and to part with some cash), you too can have the sleek hair you've always wanted.
Still, we've said it once and we'll say it again – damaged and dry hair might be bad news, but frizziness can certainly be beautiful. We're willing to bet there are millions of sleek-haired people out there who wish their hair had more volume and oomph. Just saying!
Okay, rant over. You're now free to pursue your dreams of glossy, silky locks.