Top Picks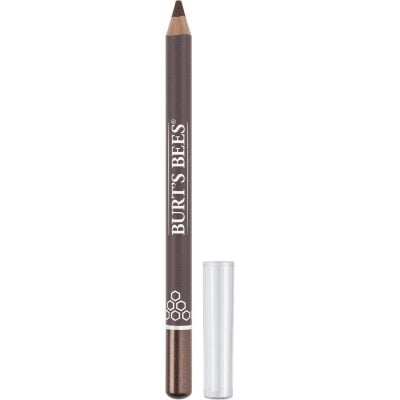 Burt's Bees Nourishing Eyeliner

Jane Iredale Eye Pencil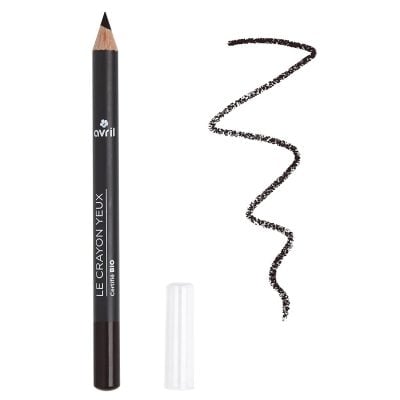 Avril Organic Eye Pencil
Previous
Next
Whether you wear a little or a lot, eyeliner is an essential item to have in your makeup bag. It's the easiest go-to choice when you want to look put together without spending too much time in front of the mirror. It can also be a great choice for creating a dramatic look on a night out.
Choosing the right eyeliner can be about more than just the overall look you want to create. The ingredients used to make your favorite eyeliner, and the fact that it is applied to one of the most sensitive areas of your body, should also be taken into consideration. Organic eyeliners offer you a beauty product made with ingredients that are generally better for sensitive skin, as they don't have many of the chemicals their traditional counterparts do. As such, if you're one of those people, you may be looking for one of these eyeliners.
Important Factors to Consider When Buying an Organic Eyeliner
Natural Ingredients
You might be wondering why or if you should switch to organic eyeliners. There are numerous benefits that come with making this transition. Organic eyeliners use natural products (e.g. fruits, herbs, plant oils, beeswax, etc.) that can create smooth and creamy textures in a variety of colors.
These ingredients also have nourishing, hypoallergenic, antimicrobial and/or antibacterial qualities that make them safe for anyone to use, and it can also be a welcome alternative for people with sensitive eyes or skin. The best organic eyeliners will be made with preservatives like Vitamin E, citric acid and zinc which help to nourish your skin. We have a full rundown of the natural ingredients you'll find in eyeliners at the bottom of this article.
Also, if you're considering new ways to make more sustainable choices, switching over to organic eyeliner is an easy way to be more eco-friendly.
Concerns About Eye Safety
Eyeliners are often applied to the inside of your eyelid to create a defined look that is seamless and clean. With this in mind, one of the major concerns is just how sensitive your eyes can be. Eyes are one of the largest gateways to your bloodstream which means that your general health could be compromised if you regularly use eyeliner that contains unnatural and potentially harmful chemicals.
There aren't many regulations in place on the types of chemicals that can go into eyeliners — including regulations for using terms like "organic" and "natural" to market the product — so it is important to be aware of what ingredients are in your eyeliner and to be aware of the potential risks they pose to your health, especially if you have sensitive eyes or skin.
Differences Between Pencil and Liquid Liners
If you're convinced that organic eyeliners are the best choice for you, you'll want to consider whether to go for eyeliners that are in pencil or liquid form. Applying eyeliner can be a tricky skill to master because it requires precision.
You'll first need to consider the look you want to create. If you want a clean flick look, you will need a liquid eyeliner that is black with a fine tip for application. If you're going for a more subtle look to complement your mascara, a soft pencil eyeliner in a lighter color will do just fine.
Liquid liners tend to be less forgiving than pencil liners if you make mistakes, so if you want a simple makeup routine, pencil liners will be a better choice for you. However, liquid liner application can become a part of a quick makeup routine with a little patience and a lot of practice!
We have a selection of Pro Tips at the bottom of this guide to help you make the most out of your eyeliner.
Our list is divided into the best pencil eyeliners and the best liquid eyeliners. If you want a pencil eyeliner, our list begins right below. You can also jump straight to our best liquid eyeliners instead.
Top 6 Best Organic Pencil Eyeliners 2021
Guide to Buying the Best Organic Eyeliner
Benefits of Natural Ingredients
Using organic eyeliner is beneficial because they are made with natural ingredients that have nourishing, hypoallergenic, antimicrobial and/or antibacterial qualities that make them safe for anyone to use. Here are some common natural ingredients you should look for when choosing the right eyeliner for you:
Beeswax
This has antimicrobial properties that can protect your eyes from infection. Beeswax in particular helps reduce inflammation around the eyes and provides your skin with additional antioxidants. It also makes eyeliner waterproof if you want a look that will last longer throughout the day.

Citric Acid
This helps to improve the appearance of photoaged skin. Citric acid improves skin elasticity and increases skin firmness. It is also a great exfoliator which helps newer, smoother skin cells to surface more rapidly. Eyeliners that contain citric acid include HAUS Laboratories and Neutrogena Precision Eyeliner.
Jojoba Oil
This creates a soft spread and consistency upon application while nourishing your skin. Eyeliners that have jojoba oil in them include: Burt's Bees Nourishing Eyeliner, Pacifica Beauty Natural Eye Pencil, Honeybee Gardens Effortless Eyeliner and ZuZu Luxe Liquid Eyeliner.
Olive Oil
This is a great antimicrobial which means that it will stop harmful microorganisms from growing and spreading around your eyes and causing infections. Olive oil also has excellent moisturizing properties that can give your skin a healthy glow.
Shea Butter
This has a luxurious texture that softens your skin and helps it have that healthy glow. It's a great moisturizer. Products like the Jane Iredale Eye Pencil and the Avril Organic Eye Pencil have shea butter listed in their ingredients.

Vitamin E
This is a great antioxidant which can prevent damage to skin cells. Vitamin E has the ability to soften and repair damage done to the skin. It is also known for improving eye health and eyesight. Both the Jane Iredale Eye Pencil and the Pacifica Beauty Natural Eye Pencil contain Vitamin E.

Zinc
This protects skin from UV rays, providing excellent protection from the sun. It halts the aging process of skin, protects skin cells from damage and prevents skin dryness. It can diminish tenderness in the skin caused by sun damage and can give chapped skin a softer feel.
Chemicals Used in Non-Organic Eyeliners
Now that you know more about the health benefits that natural ingredients have on the eyes and skin, it is equally important to know more about the types of ingredients used in most eyeliners on the market that do not use organic ingredients. Here are some of the most common chemicals used in eyeliners:
BAK
Benzalkonium Chloride (BAK) is a preservative that has a lot of evidence linking it to toxicity in the epithelial cells. These cells are the ones that keep dust, water and bacteria from entering your eyes, and they also help your cornea absorb and distribute oxygen and cell nutrients effectively. BAK disturbs this process and disrupts the healthy functioning of your eyes.

BHT & BHA
Butylated Compounds (BHT & BHA) have been shown to mimic estrogen in a similar way to parabens which can lead to hormonal disruptions and even tumor growth. BHT and BHA are bio-accumulative which means that they build up over time and your body is not able to get rid of them. The long-term effects of this build-up are still uncertain.
Carbon Black
Carbon Black helps create deep black pigments. It is also a cancer-causing agent and can even cause organ toxicity. With increased information about this chemical's toxicity comes re-labeling strategies used by brands that have this ingredient in their products. So if you see ingredients listed as channel black, pigment black 6, pigment black 7, acetylene black, froflow, arogen, arotone, arovel, arrow, atlantic or black pearls, please note that this is just carbon black under a new name.
Ethanolamine Compounds
Ethanolamine Compounds is something that may not be harmful on its own, but they have been found to contain nitrosamines which are carcinogenic in nature. Try to avoid any products that list DEA, TEA and/or MEA in its ingredients as these compounds have been linked to breast cancer.

Heavy Metals
Heavy metals like nickel, aluminum and chrome have been found in makeup and can be extremely toxic to your skin and nervous system. Heavy metals are labeled as neurotoxins that can cause brain damage. Nickel is identified as a human carcinogen.

Parabens
Parabens are the most widely used preservative in cosmetics around the world because they help extend the shelf life of makeup. However, they can have a negative effect on hormones as they have estrogen-mimicking properties that have been found in samples of breast cancer tissue. Less drastic (but still concerning) effects include hormonal disruption, skin irritation, skin aging, contact dermatitis and rosacea.
p-Phenylenediamine
p-Phenylenediamine is a type of coal tar dye that helps make eyeliners look really black in color. It's sometimes listed as CL and followed by a five-digit number on the label. It is a chemical that has toxic effects on respiratory systems and contains heavy metals.

Prime Yellow Carnauba Wax
Prime Yellow Carnauba Wax is used to stiffen eyeliner and make it waterproof. This can in turn clog the oil glands in the eyes and is one of the main culprits of dry eye disease which can cause eye irritation inflammation and scarring on the surface of your eyes.
Retinyl Acetate
Retinyl Acetate, also known as retinyl palmitate, are synthetic versions of Vitamin A that your body will have trouble metabolizing. They can produce skin cancer and reproductive toxicity.
Health and Safety
Because your eyes are one of the most sensitive parts of your body and one of the largest gateways to your bloodstream, it is important to consider the risks different chemicals can have to your overall health. This is especially important to consider if eyeliner application is a regular part of your daily makeup routine.
Research on Makeup & Eye Safety
Research has shown that eyeliner application may cause vision problems, especially if it is applied on the inner eyelid, the most common area for eyeliner application. Over time, the particles in the eyeliner migrate to the eye through the tear film, creating discomfort, eye irritations and even eye infections.
Pencil vs. Liquid Liners
The type of eyeliner you choose will mainly depend on the type of look you want to achieve. If you're a true beginner to makeup application in general, it would be a good idea for you to watch some video tutorials on how to apply liquid or pencil eyeliner before deciding which type will be best for you.
Bold Looks with Liquid Liners
Liquid liners are best for dramatic looks, but you need to be well-practiced on how to apply this type of eyeliner as they are less forgiving and hard to clean up if you make mistakes. Liners like HAUS Laboratories and ZuZu Luxe will be the best options for you to create a bold and dramatic look.
Soft Looks with Pencil Liners
Pencil liners are best for softer looks that will complement mascara on the eyelashes, and if you've got a shaky hand, these eyeliners are easier to clean up and start over if you make mistakes during application. If you want a soft and simple look, the Burt's Bees and Jane Iredale pencil liners are great choices.

Pro Tips for Applying Your Eyeliner:
Using Pencil Eyeliner
If you struggle with drawing a straight line, try using the dash method. Draw a series of dashes along your lash line starting from the inner corner and working your way out. Then simply connect the dashes!
If you have small eyes, dark colors will make your eyes appear even smaller. Instead, apply beige eyeliner to the inside rim of your waterline (also known as tightlining) to make your eyes pop. Just be sure that your pencil is safe to apply to this area of the eye.
Use eyeshadow as a primer for your eyeliner, so it will last throughout the day. Choose a shadow that is similar in color to your liner, and with an angled eyeshadow brush, run the powder along your lid right against your lashes. Then trace over that with your eyeliner.
You may need to "warm-up" your eyeliner to ensure that it will go on your lid smoothly. You can achieve this by rubbing the tip of the pencil until it softens, rolling the point of the pencil between your fingers or holding it against a flame for a very quick second.
If your pencil is extremely soft in texture, freeze the pencil before sharpening it for use to avoid unnecessary waste.
Using Liquid Eyeliner
Apply your liquid liner as close to your lash line as possible to create a clean and even look.
If you want to create the perfect wing at the end of your eyelid that doesn't droop, draw a dot where you'd like the wing to end (above the lash line) and use it as a guide to join it up with your line.
Don't forget to set your liner with a little translucent powder to keep it from smudging or transferring onto your eyelids.
If you've created a line that is too thick, you can correct this by using a pointed cotton ball dipped in micellar water.
You can use a piece of masking tape to help create a sharp wing. Place the small strip of masking tape on the corner of your eye and angle it towards your brow. Use the edge of the tape as a guide to help make your eyeliner wing.
Final Thoughts
There are many ingredients used in non-organic pencils that may have harmful effects on your health in the long run. Organic eyeliners are a great alternative choice for you if you are concerned about these health risks. They are also a great option if you want to be more eco-friendly or if you have sensitive skin.
The organic eyeliner you choose will depend on the kind of nourishing, hypoallergenic, antimicrobial and/or antibacterial qualities you want in a product, so be sure to pay attention to the ingredients listed on the product and in our review to find the perfect eyeliner for you.
Finally, if you're interested in other organic ways of boosting your look, take a look at our list of the best organic hair dyes.