Top Picks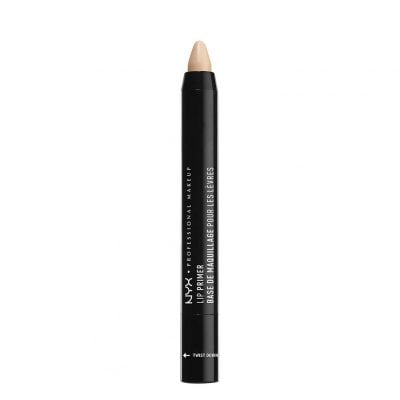 NYX Professional Makeup Lip Primer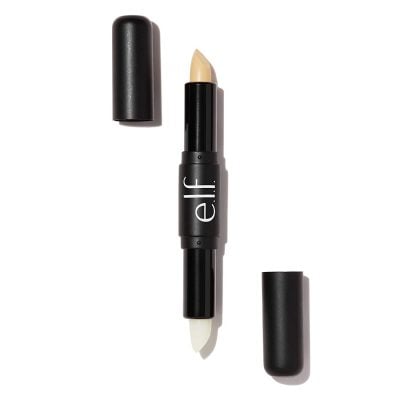 E.L.F. Lip Primer and Plumper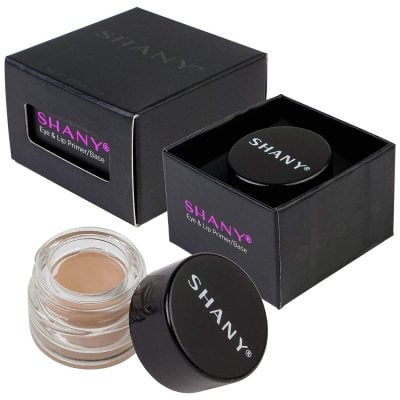 Shany Eye and Lip Primer
Previous
Next
A lip primer is the key to full, picture-perfect lips throughout the day. Gone are the days of chapped lips, dryness, flaking, peeling, smudged lipsticks and faded lip colors. A primer is a base that will provide you with a smooth, flawless canvas to work with, and the right lip primer will protect your lips from environmental damage and make them soft and smooth.
It takes only a few seconds to apply, but can save you minutes of time throughout the day. It'll also ensure that you look your lips look their best even after a meal or even after a whole day of work.
How to Choose the Best Lip Primer
With so many makeup products and brands out there, narrowing down your options to find the perfect lip primer could take some time. It can be difficult to differentiate between a product that's been hyped up by reviewers and marketers and a product that's the real deal. You should always do your own research. That includes looking at what each product has to offer.
While there are many factors that you need to take into consideration, we've highlighted some of the most important ones below. You'll be able to find a quality product that works for you even if you only take these factors into consideration.
Formula and Texture
Most lip primers contain a lot of waxes that will seal in the moisture and patch up any flecks that are on your lips. It's always a good idea to take a deeper look into the formula to see whether there are any interesting ingredients that are good for your skin. Extracts and oils can help further replenish dry, chapped lips.
You want to avoid products that contain harmful ingredients, like parabens, silica benzyl alcohol, and BHT, and opt for ones that are enriched with natural ingredients like jojoba oil, argan oil and olive oil. Lip primers that don't contain many chemicals also tend to be gentler on the lips and are better choices for those with sensitive skin.
It's also important to consider the texture of the lip primer. You want to look for a product that can become a smooth base. The primer should quickly absorb into your lips to hydrate them. With that said, you don't want something that's too dry or too greasy. The texture that's right for you may depend on the condition of your lips and your own preferences. Those with super dry lips may prefer a creamier texture.
Overall Hold
The primary reason why you'd apply a lip primer is because you want to create a smooth canvas for applying your lipstick. The lip primer is supposed to hold your lipstick so that the color looks bolder and more vivid. It's also supposed to prevent feathering and bleeding, and should make sure that your lipstick lasts longer. Due to this reason, one of the most important things that you should consider when purchasing a lip primer is the type of overall hold that it has.
Other Notable Features
Each lip primer possesses unique features that make it stand out from the crowd. Some lip primers may offer SPF protection while others may be waterproof and be infused with vitamins and minerals that are healthy for your lips. Knowing what each lip primer can do and what your lips need can help you narrow down your choices and make a more informed purchasing decision.
Top 10 Best Lip Primers 2021
A Complete Guide to Lip Primers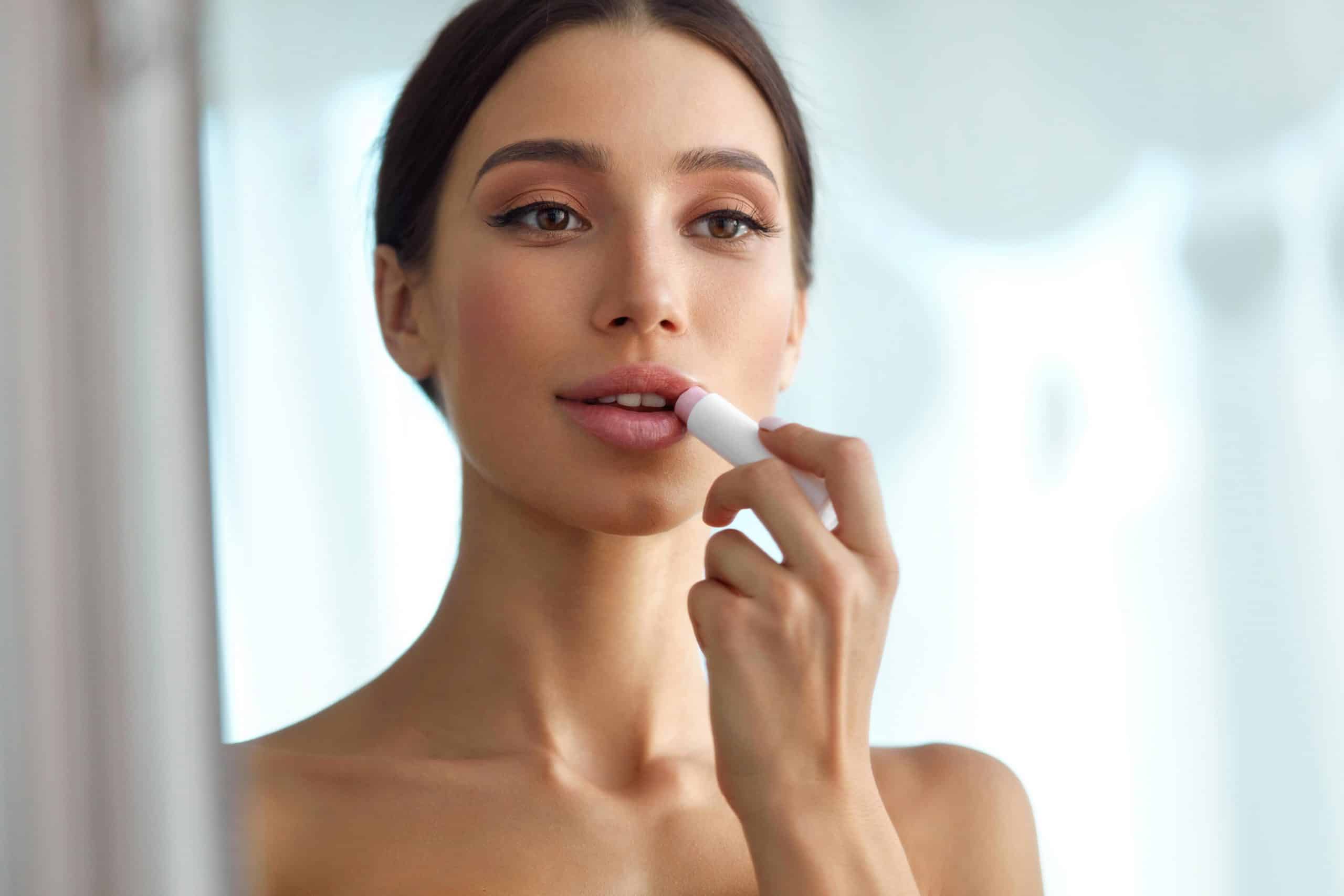 Is a lip primer worth the money? Absolutely.
A lip primer creates the perfect canvas for you to apply other lip products on. It ensures that your lip color stays put, so you can spend less time checking the mirrors and reapplying your lipstick throughout the day. It also makes it easier for you to apply lipstick on, as it establishes a clear border that prevents feathering and bleeding.
A lip primer is essentially the same as a face primer or an eyelid primer. At the core, all of these products do the exact same thing. The difference lies in their formula. Each primer is carefully formulated to fit the skin type that they'll be applied to. While the skin on your face may be up to 15 to 16 cells in thickness, your lips may only have a thickness of 3 to 5 cells. In short, they're more delicate and fragile and need products that can accommodate that.
Lip Primer vs. Lip Balm
There are some people out there who use lip balm as a lip primer. These two products are quite different. A lip balm is meant to hydrate and nourish your lips. It doesn't necessarily hold your lipstick or make it last longer. A lip primer will create the perfect base for your lip products. It provides the right amount of moisturization and hydration and will also lock in the lip color.
With that said, if you're in a pinch, you can use a lip balm instead of a lip primer; however, you won't get results that are as great. Some people may even use their lip liner as a substitute. While a lip liner can do a good job at preventing bleeding, it will not hold your lip color in place or moisturize and nourish your lips.
If you are interested in getting a lip balm, check out our list of the best vegan lip balms available today.
Other Factors to Consider When Purchasing a Lip Primer
There are so many more factors that you should consider than just formula and texture, overall hold and notable features. When looking for the perfect lip liner to add to your makeup bag, consider these additional factors as well:
Color
Although you're going to cover the lip primer with a lip liner and a lipstick, a darker lip primer will usually offer a better background for bold, vivid colors. A light lip primer will be less likely to interfere with the coloring, but a very light primer that doesn't try translucent may end up dulling bright colors.
Use
Many people prefer having products that can do more than one job. There are some lip primers out there that can double up as eye primers as well. Some products on our list may not double up as eye primers, but they may also come with lip plumpers that will give you fuller lips.
Value
Don't just look at the cost of the product. Look at how much product you'll be getting for the price that you're paying. Compare the price with the ingredients that are in the formula and the overall use of the product to determine its overall value.
Packaging
We briefly touched on the packaging in many of the reviews, but you also need to consider what you're most comfortable with. If you like to apply your lip primer as if it is lipstick, a twist-up package may be the best choice. However, if you like working with brushes, a potted lip primer may be a better choice.
Try on different lip primers. What works for you may not necessarily work for someone else, and what works for someone else may not always be the best fit for you. It all depends on your preferences as well. For example, some people prefer creamier textures while others prefer waxier textures.
5 Reasons to Use a Lip Primer
Lip primer should be a makeup essential that everyone uses. Unfortunately, not everyone knows about the amazing benefits that comes with using a lip primer, which is why they apply their lipstick or lip gloss directly onto their lips.
Let's take a look at some reasons why a lip primer should be considered a necessity, and why many makeup artists consider this product to be a godsent tool for getting the perfect pout.
#1. Longer Lasting Lip Color
The primary reason why many makeup artists recommend using a lip primer is because this product can make your lip products last longer. A lip primer will increase the longevity of your lipstick, so the color lasts longer and is less likely to smudge or fade. You won't need to reapply your lipstick as often throughout the day. You'll also notice that the color of your lipstick or lip gloss will remain more vivid throughout the day.
#2. Moisturize Your Lips
Most lip primers contain a plethora of ingredients that will nourish and hydrate dry and chapped lips. By using a lip primer as a base, you're essentially adding a layer of hydration between your lips and the lipstick, which likely contains drying ingredients. Most lip primers are infused with nourishing ingredients that will heal your lips and, perhaps, even turn back the hands of time.
Often, a dual-sided lip primer may have a moisturizer or a plumper on the other side. A lip plumper can hydrate and plump up your lips. It'll make them look more kissable!
#3. Perfect Your Pout
Does your lipstick bleed outside the lines of your pout? Perfect your pout by applying a lip primer underneath. The lip primer creates a smooth surface that will hold onto your lipstick. It'll also help you get the perfect pout. There'll be less feathering, and you won't have to worry about your lipstick bleeding outside the lines of your pout. Applying a lip color will become a lot easier, especially if you're applying a bold lip color like red.
#4. Get Rid of Creasing
Do your lipsticks always crease? This can make your lips look older than they really are. A lip primer can fill in the creases and get rid of them entirely, so you have picture-perfect lips that are voluptuous, voluminous and full. As mentioned above, a good lip primer will also moisturize your lips to get rid of creasing permanently, so they look younger with time.
#5. Protect Your Lips
Last but not least, many lip primers have ingredients that will protect your lips. Some lip primers contain essential oils and extracts that are capable of protecting your lips from aging and from dry skin conditions. Some lip primers even offer SPF protection, so you can go out in the sun all day without having to worry about damaging your skin. To get a better understanding of what each lip primer can do for you, make sure you read the ingredient list.
How to Get the Perfect Smile Using a Lip Primer
Are you ready to incorporate a lip primer into your makeup routine? You can check out this video below for a walkthrough on how to get a perfect smile each and every time.
Let's take a look at all of those steps one by one below!
Step #1: Exfoliate
Many people only exfoliate their face and forget about their lips. As dead skin accumulates on your lips, you'll find it becomes harder and harder to get a smooth surface. To make sure that your lip color lasts all day long, don't forget to exfoliate.
You don't need to exfoliate your lips every day. Two or three times a week should be more than sufficient. Try a gentle scrub that contains natural sugars that are gentle on the lips and oils that will hydrate and nourish them. You can also use a toothbrush to exfoliate. Once you're done, you should also apply a moisturizer on your lips once you're done sloughing all of that dead skin off.
Step #2: Outline Your Lips with a Nude Lip Liner
Outline the outside of your lips with a lip liner to prevent your lipstick from running, bleeding or feathering. The lip liner will basically create a border that contains your lip primer and lipstick. Most makeup artists recommend choosing a lip liner that is close in color to your natural lip color. Try to follow your natural lip shape as much as possible.
Make sure you line the outside of your lips and fill in your entire lips with a lip liner that is similar in color to the lipstick. To get that perfect cupid's bow, draw an 'X' at the top of your lips to sharpen the bow.
Step #3: Apply the Lip Primer
Next, here's the star of our guide. Apply a lip primer to smooth your lips. The lip primer will act as a base for the rest of any lip products that you may apply. A little goes a long way, so apply as thin of a layer as possible.
If you're using a product like the Clinique Pop Lip Color and Primer, you'll want to line your lip first and then apply the primer on top. The primer will essentially be your lipstick as well.
Step #4: Apply your Lipstick
Once you're happy with how the lip liner has shaped your lips, you'll want to apply a lipstick overtop. You should notice that the lipstick doesn't bleed past the lines at all and applies evenly and smoothly. This is thanks to the primer! Once again, a little goes a long way, and you don't want to layer on too much lipstick.
Step #5: Blot
Lightly press your lips down on a tissue to remove any excess product. This will ensure that your lip color doesn't smudge as easily. It'll also prevent any of the lipstick from getting on your teeth.
Step #6: Clean Up the Edges
Last but not least, clean up the edges. If you notice that you didn't do a great job with your lip liner, clean up the edges using a concealer. You can apply it with a brush for higher precision.
Get a Perfect Pout Every Time!
When looking at lip primers, however, you should consider the type of product that you need. For example, if you are prone to dry lips, look for a product that contains nourishing ingredients that will hydrate and replenish your lips. If you want to turn back the hands of time, look for a lip primer with anti-aging properties.
You too can have a perfect smile and pout if you incorporate a lip primer into your makeup routine. You'll notice that your lip color lasts longer, looks bolder and is less likely to smudge. Having a good lip primer is just as important as having a good lipstick or lip gloss in your makeup bag. You don't necessarily need a high-end brand to get a picture-perfect smile every time.