Top Picks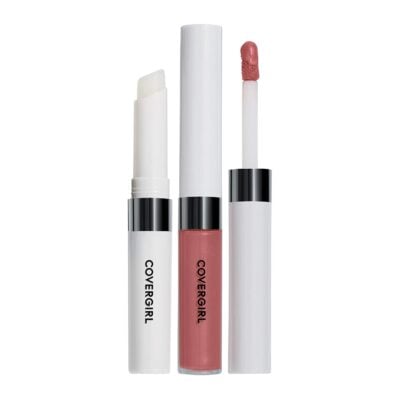 Covergirl Outlast All-Day Lip Color With Topcoat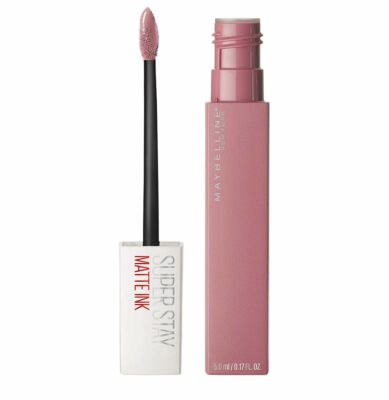 Maybelline SuperStay Matte Ink Liquid Lipstick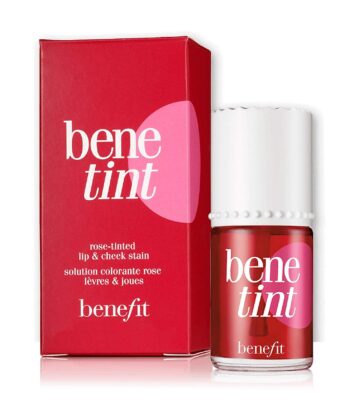 Benefit Cosmetics Benetint Lip & Cheek Stain
Previous
Next
There's one kind of stain you don't need to clean away, and that's a lip stain! In fact, the whole benefit of a lip stain is that it sticks around. Instead of covering the lips with a waxy, smudgeable layer like lipstick, lip stains are intentionally non-smudging for all-day wear.
They come in a few forms, and they're all quite magical, so we'll give you the complete low-down on what they are and how they work. Then, you can read our reviews of the top 10 lip stains, featuring options for every type of makeup wearer. Finally, we wrote a handy lip stain guide to help you choose the best one for you.

The Low-Down on Lip Stains
As much as we love lip stains, we're not above admitting that they're a little confusing. This section will clarify exactly what brands mean when they call a product a "lip stain," and we'll outline the important factors you should consider when buying one.
What Does a Lip Stain Do?
A lip stain adds color to the lips in a formula that's less likely to fade or smudge. Because the modern makeup industry isn't always consistent, there isn't just one type of formula that can be called a 'lip stain,' but there are actually three, as we explore next.
Types of Lip Stains
These are the three main types of lip stains:
Liquid lipsticks are super-pigmented and often matte.
Liquid tints are subtle, natural-looking, and ultra-popular in Korea.
Balm tints have lower pigmentation, but they moisturize and tint both lips and cheeks.
We explain them in detail later on, to help you decide which is best for you. We'll let you know which category each stain falls into, and we even included a few innovative hybrids and transitional formulas.
Finish, Pigmentation & Color
Factors like finish, pigmentation, and color are really important, so we mention them in every review, but which will be right for you is a question of personal aesthetic. Chances are you already know what you like, this guide will help if you're not sure.
Longevity
The draw of most (though not all) lip stains is that they stay put for a very long time. We'll let you know how long you can expect each lip stain to stay on your lips, as well as how it'll hold up against food or beverages.
Non-Transferring
Whether you're wearing a mask or kissing friends on the cheek, chances are you don't want to leave cosmetic evidence behind. Most of our lip stain picks are non-transferring, which means that they only stain your lips–not your clothes or anyone else's skin.
Easy to Use
In our reviews, we explain what the experience of using each lip stain is like and whether it's quick or easy to use. For more experienced makeup users, other factors might matter more, but for newcomers or busy makeup wearers, this is an important detail to consider.
Pleasant Lip Feel
Longevity and pigmentation often come at the price of comfort, so it's a bonus when a lip stain feels light and moisturizing. We'll let you know how each lip stain feels as you wear it throughout the day.
With the important details out of the way, we can get to the most exciting part of this article–our selection of the best lip stains of 2021!
The Total Guide to Lip Stains

If you're still feeling a little unsure, keep reading! We've added more explanations and tips that'll help you achieve that perfect pout.

Lip Stain Types in Detail
We've already touched on the fact that lip stains come in a few different types, but we have even more to say about their benefits and how they differ from one another.
Liquid Lipstick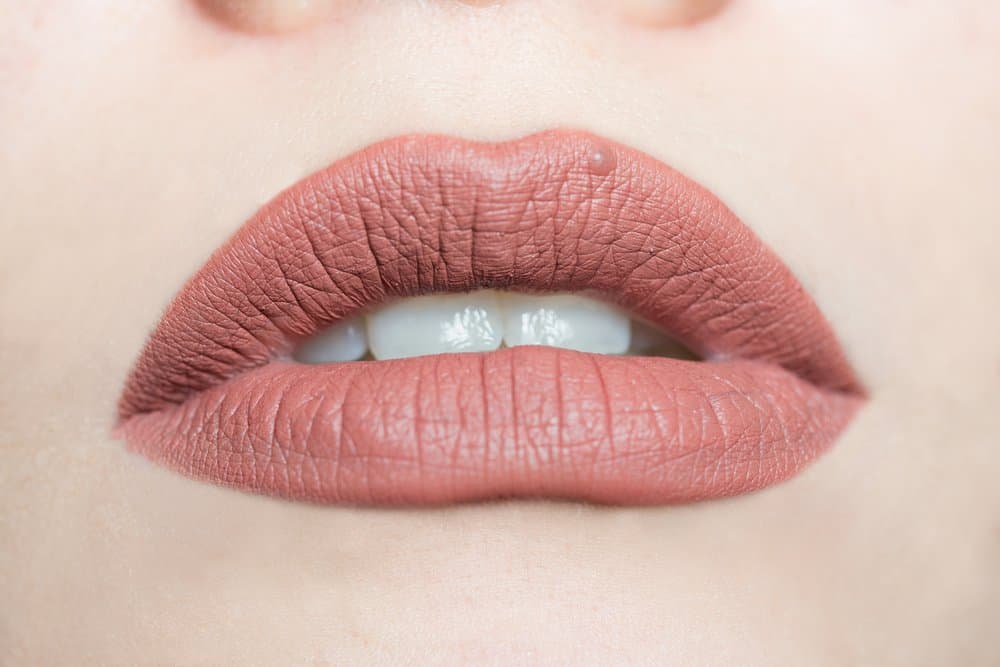 Liquid lipsticks are like liquid eyeliner for the lips. They come in a tube, like a gloss, but they're heavily pigmented, with a formula that goes on creamy and then dries down to an immovable layer of color over the lips.
They usually have the best longevity, but they also tend to be the heaviest and least comfortable of the bunch, especially if they have a more drying matte finish. They're also by far the most popular, which is why they dominate our list. The Outlast Lip Color from Covergirl is our favorite of the bunch.
Liquid Tints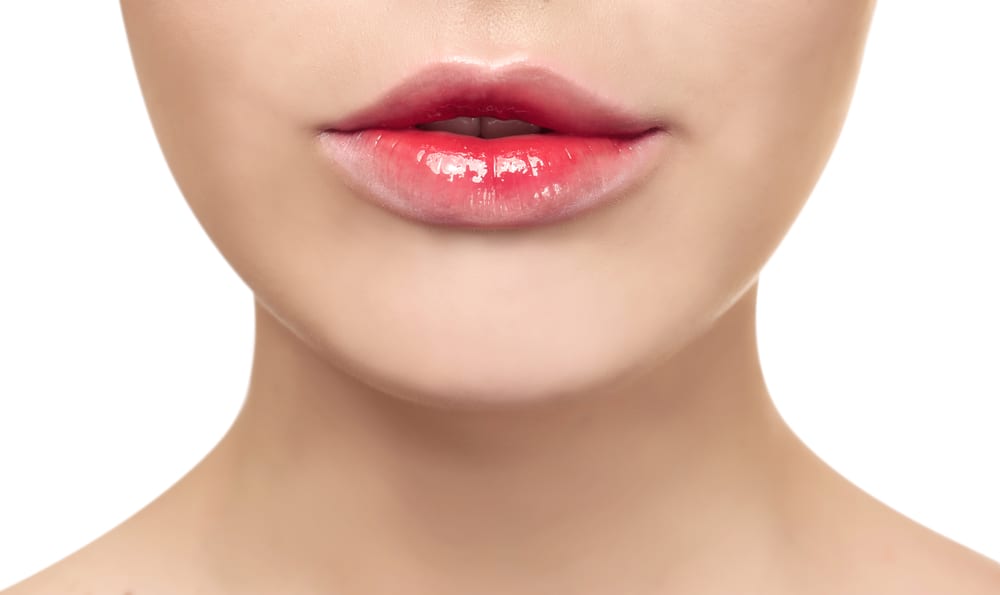 These tints create a literal stain. They're pigmented liquids that sink into the skin and impart a wash of color that looks like it's emanating from within. Instead of covering the lips, liquid tints enhance their color and make them look more saturated. It's almost a cliche, but "bitten" or "flushed" is probably the most accurate description.
They're especially popular in Korea these days, and they're great for K-beauty-inspired looks like the gradient lip in the photo. They can also double as cheek stains!
They can be a little tricky to apply at first, but once you get a handle on them, they're very quick and convenient. Because they sink in, they have great longevity and zero-transfer, although they're not as long-lasting as the average liquid lipstick.
They generally don't feel like anything on the lips, meaning that they are neither drying nor moisturizing. However, the pigment in them can still cling to dry areas or settle into lines, so it's important to exfoliate and moisturize the lips regularly.
The Benetint Stain from Benefit is the original liquid lip tint, but Korea has recently taken over the category with products like the Water Tints from Etude House.
Balm Tints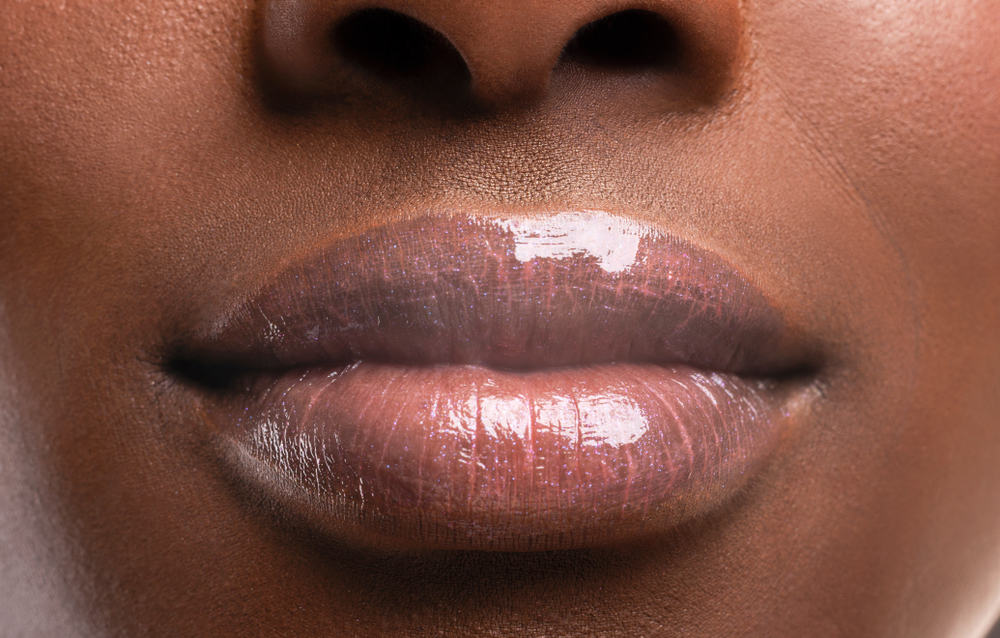 Finally, balm tints are the most moisturizing of the bunch. They're lip balms infused with a bit of pigment, so they stain the lips lightly while moisturizing them, and they also impart a creamy sheen. They don't have the same pigmentation or longevity as the other stains, but they're the most comfortable and easy to apply. They work well on the cheeks, as well.
They're fantastic for casual or low-makeup days when you want something quick and easy that will fade away nicely. They can also look nice in combination with a liquid lip tint since they help keep the lips nourished while slightly amping up their color throughout the day. The Just Kissed Lip Stains from jane iredale are our favorites from this category.
Tips for Using Lip Stains
No matter which lip stain you choose, we have some advice that'll keep your lips looking fierce.
Apply lip balm regularly to keep your lips soft and moisturized and to prevent visible texture.
Exfoliate your lips a few times a week with a lip scrub to prevent flakiness.
Always apply your lip stain in thin layers, since that always gives better longevity.
If you want to mattify a glossy or creamy lip stain, you can always take away the shine with a bit of translucent powder.
Balm and liquid lip stains make for awesome blushes, so dab them on your cheeks for a natural-looking flush that'll match your lips perfectly.
How to Remove a Persistent Lip Stain
The longevity of some lip stains is incredible, but it becomes a hassle once it's time to take your makeup off at the end of the day. Here are our tips for taking off persistent lip stains.
Oils do a better job of breaking down persistent makeup, so choose an oil-based cleanser or even a pure oil.
If you're removing all of your makeup, massage your entire face with the oil cleanser first, and then concentrate on the lips at the end.
Simply use your finger to gently wipe at the lips. This will break down the lip stain without irritating the lips, and since it's the final step, you won't cover your face in lip stain pigment.
Finally, remove the makeup and cleanser residue with a soft face cloth or rinse it all off if the cleanser is washable.
As an alternative, if you're only removing your lipstick while keeping the rest of your makeup intact, soak a cotton pad with your remover of choice, and gently wipe over the lips, going from the outside in to avoid smudging the rest of your face with the lip stain.
Kiss Touch-Ups Goodbye
Smudging, fading, reapplications… These are the main downfalls of traditional lipsticks. You can kiss them goodbye with the help of your new, bulletproof lip stain! Whether your preferences run towards the intensely pigmented or the sheer and subtle, we know every lip stain on our list will serve you well.