Top Picks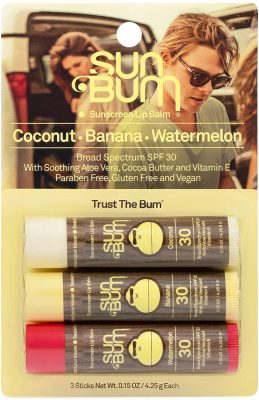 Sun Bum SPF 30 Lip Balm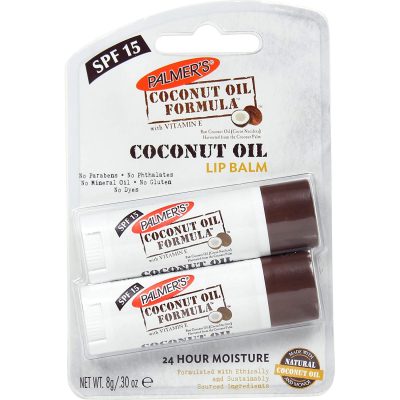 Palmer's Coconut Oil Formula Lip Balm Duo

Hempz Ultra Moisturizing Lip Balm
Previous
Next
Most people don't realize that lip balm and other cosmetics contain animal byproducts. As we become more aware and conscious of the ingredients that are found within the products that we consume, we may decide to switch to a vegan lip balm.
These lip balms do not contain any beeswax, which is the main ingredient in most lip balms; however, this does not necessarily mean that they are less effective at soothing and moisturizing our lips. Vegan lip balm tends to be a bit pricier as it contains a lot of essential oils and nutrients that work wonders on our lips to give it that plump, kissable look and feel.
Vegan lip balm will not only improve your lips, but it can also help moisturize and soften it. It can help prevent your lips from aging and is an easy skincare product to put on. Those with dry lips would benefit from applying vegan lip balm every morning, at lunch and every evening. The difference should be night and day! You can carry this product in your purse or in your pockets and re-apply it throughout the day.
How to Choose the Best Vegan Lip Balm for Your Lips
Finding a vegan lip balm is not an easy task., in part because so many contain beeswax. Others contain ingredients, like carmine, which is basically ground-up beetle. Luckily for us, it's very easy to go completely vegan, as more and more companies are coming out with vegan lip balms. The hard thing is to choose one that'll work for you.
Although there are many different types of vegan lip balms out there, there are some things that you should pay attention to when choosing a product. The main factors that you should consider are the ingredients that are found within the product, the overall feel of it on your lips, as well as any additional features that the product can provide. We've broken these factors down into more detail below.
Ingredients
When purchasing vegan lip balm, the first thing that you want to do is take a look at the ingredient list. Most lip balms contain beeswax, which is not vegan. Many other products will contain a list of chemicals and ingredients that you can't pronounce. A good vegan lip balm should contain natural ingredients. Most of these ingredients will be essential oils and butters. Most of these ingredients will actually do more for your lips than regular lip balm ingredients.
In each product below, we'll list out some of the more important ingredients and what they can do for you. For example, avocado oil is high in fatty acids and will do wonders in locking in the moisture. Hemp seed oil can eliminate fine lines and wrinkles to give your lips that plump look you've been dreaming of. Some essential oils, like rosemary, can prevent acne and control oil production while others, like pawpaw can heal damaged lips.
Overall Feel
One of the most important things to consider when looking for a lip balm is the overall feel. You want something that will easily penetrate deep into the skin without leaving behind any oily residue. Some people really can't stand greasy lip balm and will decide to stop using lip balm completely in order to avoid that sticky, oily feeling.
Additional Features
Last but not least, it's important to consider whether the vegan lip balm can offer any additional features. Some additional features that you might want may include:
Tints. Some people use lip balm instead of lipstick. A tinted balm like Honest Beauty Tinted Lip Balm will add a nice color to your lips that can complement different looks.
Scents and fragrances. Some people may also enjoy vegan lip balms that come scented. It may encourage them to re-apply the product more frequently. With that said, those with sensitive lips may want to look for fragrance-free lip balms, as these tend to be the gentlest on skin.
SPF protection. If you spend a lot of time in the sun or outdoors, you'll definitely want to look for a vegan lip balm that can offer SPF protection], like the Sun Bum Vegan Lip Balm. This type of lip balm will protect your lips from sun damage and will keep them looking young.
Applicator. Vegan lip balms come in many different types of packaging. For a mess-free application, look for something that comes in the form of a stick. Some vegan lip balms come in jars or in tubes, which can be difficult to apply.
Take the time to understand what each vegan lip balm has to offer, and you'll likely be pleasantly surprised. You'll also be able to narrow down your options and choose a vegan lip balm that is more suited to your needs. We've explored these important factors in our list of ten best vegan lip balms below.
Top 10 Best Vegan Lip Balms 2021
A Complete Guide to Buying Vegan Lip Balm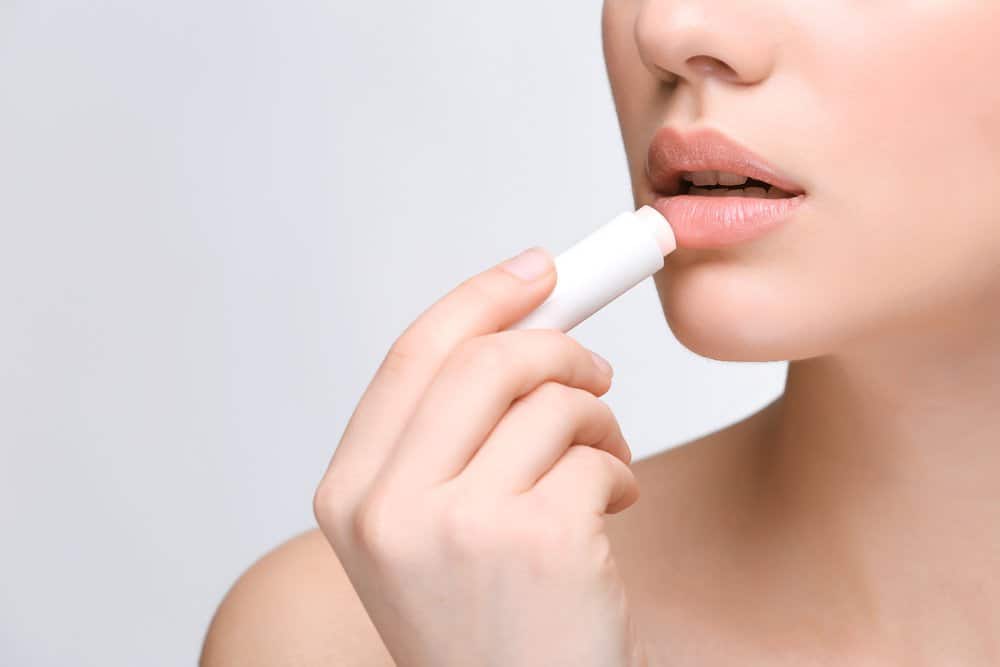 The right lip moisturizer will not only moisturize and rehydrate your lips, but it'll also repair damaged skin. There are many options to choose from, but one of the most important things that you should do is look at the ingredient list. Learn about the different ingredients to figure out what's good for your lips and what should be avoided as much as possible. Here, we'll break down the ingredients, as well as answer your other questions about vegan lip balms.
Ingredients to Look For
There are so many different types of ingredients that can be found in vegan lip balms that it would be impossible to list them all. The key is to look for ingredients that are natural and cruelty-free. Look for ingredients that contain essential oils and fatty acids that are good for the skin, like hemp seed oil or coconut oil.
Ingredients to Avoid
While vegan lip balms contain a lot of great nutrients, like healthy fatty acids and essential oils, some contain chemicals as well (although not as much as regular lip balms). Some ingredients have been linked to harmful side effects and should be avoided, especially by those with sensitive skin. We've looked at some of these ingredients below.
Phenol
Phenol is used to treat bacteria and is an exfoliant. This ingredient is often found in cosmetic chemical peels, and, in theory, will help exfoliate dead skin off of flaky lips. Unfortunately, dry, chapped lips need repair and moisturization rather than exfoliation. Due to this reason, phenol can severely irritate the lips and cause more damage than good.
Menthol
Menthol gives lip balm that nice tingle that many people are looking for. It can also help plump up lips. Unfortunately, it may actually burn chapped, dry lips and is actually very drying in the long run. It can also make your lips a lot more sensitive to the sun. You should avoid this ingredient and similar ingredients, like camphor and alum, which essentially do the same thing.
Salicylic Acid
Salicylic acid is like phenol and will exfoliate the lips. This ingredient is very drying, so avoid it at all costs as it can lead to inflammation and further drying.
Artificial Scents and Fragrances
Although you might think that a vegan lip balm that smells and tastes amazing is a good thing, it's not necessarily true. You want to avoid artificial scents and fragrances in skincare products as much as possible as they often will do more harm than good, especially if you have sensitive skin. These ingredients can irritate your lips and cause inflammation.
Many fragrances also contain phthalates, which have been linked to hormone disruption. Phthalates can reduce sperm count in men and fertility in women. They can also worsen respiratory conditions, like asthma, and allergies.
Butylated Hydroxyanisole (BHA) and Butylated Hydroxytoluene (BHT)
Butylated hydroxyanisole (BHA) and butylated hydroxytoluene (BHT) are two ingredients that are often used as preservatives in lip balm. Unfortunately, both of these ingredients have been linked to endocrine disruption, respiratory irritation, developmental and reproductive toxicity and other issues. Those with sensitive skin, in particular, should avoid these ingredients.
Parabens
Parabens, which basically include all ingredients with paraben like propylparaben or isobutylparaben are also ingredients that should be avoided. These ingredients have the ability to mimic estrogen and can disrupt the endocrine system. As a result, some studies have found that paraben use is linked to an increased risk of breast cancer and skin cancer.
Chemical Sunscreens
Chemical sunscreens include ingredients like octinoxate, homosalate and oxybenzone. While chemical sunscreens can protect your lips from the sun, they have been known to be a bit toxic. Long-term use has been linked to endometriosis in women. These ingredients can also alter and disrupt normal hormone function in both genders.
The Petroleum Jelly Controversy
Some vegan lip balms contain petroleum jelly as a base or as an additional ingredient. If possible, you may wish to stay away from this ingredient whenever possible. While this ingredient does form a protective barrier over the skin and can protect your lips from harsh winds, it doesn't actually moisturize your lips. Petroleum jelly may also prevent your lips from being able to absorb external moisture and the nutrients found inside some of the other main ingredients.
"Petrolatum works by creating an occlusive (protective) barrier over the skin. So it does seal the moisture in, however it doesn't allow moisture to be absorbed into the skin from the atmosphere (some people term this as the skin not being able to breathe)."
Emma Hobson, Education Manager for the International Dermal Institute and Dermalogica
Another reason to stay away from petroleum jelly is that it has been known to darken the color of lips in some individuals. This can cause your lips to look dull and unhealthy. On top of this, petroleum jelly can cause skin congestion. Although your lips don't have any oil glands, the skin around your lips do. If you're not careful, you can clog the pores around your lips. This can lead to acne and other issues.
There are plenty of other ingredients that can replace petroleum jelly. Due to this reason, you should try to avoid this ingredient whenever possible.
Other Factors to Consider
Other than the ingredients, there are some other factors that you should consider when picking up a vegan lip balm. They include:
Quantity as well as the amount needed. Consider the amount of product that you will get. Compare this with the amount of product that you'll need to get the hydration that you need. For example, while some products may not contain a lot of lip balm, you need only a little bit to coat your entire lips. These products may actually give you a better deal than a product that needs to be reapplied often.
Packaging. Look for something that is easy to apply and sturdy. We like vegan lip balms that come in sticks because these products are less likely to leak out of their packaging. They're also easy to apply.
Shelf life. Consider how long the product will last. Some vegan lip balms contain ingredients that cannot sit more than several months after the package is opened.
Take all of these factors into consideration in order to find a product that works for you.
5 Reasons to Switch to a Vegan Lip Balm
Vegan lip balm works just as well as regular lip balm. In fact, some people find these products to be more effective at repairing and moisturizing damaged lips. If you're on the fence about switching to a vegan lip balm, take a look below at some of the reasons why you should.
#1. Vegan Lip Balm Is Usually Better for Sensitive Skin
A lot of the coloring in lip balms comes from beetles. Carmine is a red coloring agent that's made from ground-up cochineal beetles. Unfortunately, some people are actually allergic to these coloring agents. Many other animal byproducts found in regular lip balms can also cause irritation. Some people are allergic to beeswax and others may be allergic to lanolin. Vegan lip balms contain fewer ingredients and chemicals. By switching to a vegan lip balm, you are often choosing a product that is made from ingredients that are more suitable for sensitive skin.
#2. Vegan Lip Balm Is Often Cruelty-Free
There's a difference between cruelty-free and vegan. Cruelty-free means that a product is not tested on animals whereas vegan means that a product does not contain any animal byproducts. Testing on animals does not necessarily mean that the product is safe for humans; however, the testing process is often very painful for animals. Vegan lip balm is often cruelty-free, which means that no animals are harmed in the making of the product.
#3. Vegan Lip Balm Is Often More Environmentally Friendly
In general, vegan lip balms are more environmentally friendly. These companies often use recycled products for their packaging and often produce packaging that is biodegradable and can be easily recycled.
#4. You're Putting Healthy Ingredients on Your Lips
Creating a base for vegan lip balm is a lot harder. Manufacturers have to put a lot of thought into the ingredients that go into their product, and, more often than not, vegan lip balms contain healthier and more natural ingredients that are better for your lips. You're more likely to find healthy essential oils that will moisturize and condition your lips, as well as nutrients that will repair your lips from any type of damage that it may have sustained.
#5. You'll Help Save Bees
Did you know that beeswax is made by boiling a honeycomb in hot water and then cooling it? To make beeswax, many bees may be killed due to haphazard handling. By avoiding products that use beeswax, you can do your part in saving bees, which are essential to our world.
3 Extra Lip Care Tips
Having plump, moisturized lips takes time. You need to learn how to care for your lips and be consistent with applying lip balm. A lot of people only apply lip balm for several days before forgetting to use the product again. This won't help much. It's always a good idea to purchase several tubes of lip balm at once, so you keep some at home, some at the office and some in your purse. This way, you have no excuse not to apply lip balm to your dry lips.
Having healthy lips takes more than just knowing when to apply lip balm. Here are 3 additional lip care tips that you should follow.
#1. Exfoliate Your Lips
Exfoliate your lips at least once a month using a lip scrub! This will help get rid of all of the dead skin on your lips, so the lip balm ingredients can easily soak in. Exfoliating your lips will also get rid of all of your flaky skin, so your lips look plumper and healthier. It will immediately restore some shine, smoothness and softness to your lips. While exfoliating your lips is important, make sure that you don't over-exfoliate, as this can also damage your lips. The rule of thumb is to exfoliate two times a week at most.
#2. Stop Licking Your Lips
Many people don't even realize that they have a habit of licking their lips. Those with dry, chapped lips are often the worst offenders. Be more conscious as to whether or not you lick your lips, and if you do, stop that habit immediately! Your saliva will actually dry out your lips and cause it to become more vulnerable and susceptible to skin damage and external elements.
#3. Use Lip Balm as a Base Underneath Your Lipstick
It's not always easy to find a tinted vegan lip balm that you like. Most vegan lip balms go on clear and will, at most, give you a nice sheer or gloss finish. While lipstick will give your lips that nice color you're looking for, many lipsticks contain ingredients that will dry out your lips and make them more susceptible and vulnerable to the elements.
You can protect your lips by applying lip balm as a base underneath your lipstick. The lip balm will not only act as a moisturizer, but it can also hold the pigments in the lipstick in place, so you get a longer lasting color without having to reapply. If you are using a lipstick that has moisturizing properties, apply an emollient lip balm as a base. However, if you are using a long-lasting or matte lipstick, you'll want to apply lip balm both underneath the lipstick and overtop it as well.
Get Luscious, Moisturized Lips Using Vegan Lip Balm
Don't struggle with dry lips any longer! You can easily have the plump and moisturized lips that you've been dreaming of by applying vegan lip balm every morning after brushing your teeth, after lunch and in the evening before you go to bed. If you're planning on putting on lipstick during the day, apply the lip balm as a base first to prevent any ingredients in the lipstick from drying your lips out even more.
Vegan lip balm is a great choice for those with sensitive skin or for those with dry, chapped lips. The ingredients are ultra-moisturizing and will rehydrate and condition your lips in no time.