Top Picks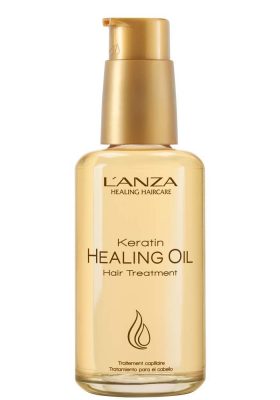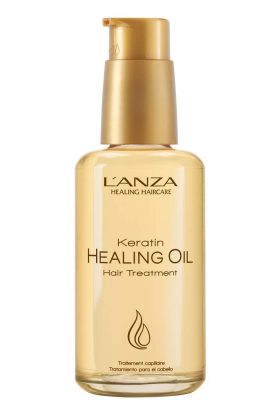 L'ANZA Keratin Healing Hair Oil

CHI Keratin Silk Infusion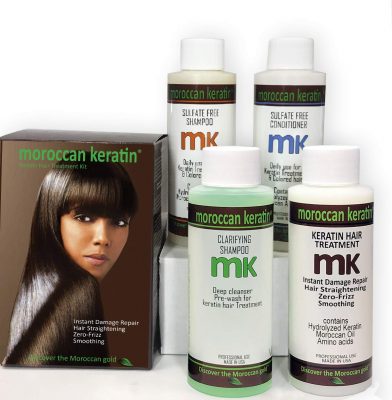 Moroccan Keratin Most Effective Brazilian Keratin Hair Treatment Set
Previous
Next
When it comes to taking care of your looks, few things are more important than your hair. Store shelves are teeming with products that claim to leave your hair smoother and silkier than before, and some of them make the mark. However, a more important question to consider is why your hair needs all this TLC in the first place. How does your hair gradually lose its natural luster?
It's simple: When you brush or style your hair, or even simply as you age, your hair starts shedding protein. Consequently, you get dull, thinning hair that's prone to breakage. However, keratin treatments can help restore your hair to its natural sheen by fortifying it with keratin, a naturally-occurring protein in your hair that seals the hair cuticle to make it smooth and shiny.
Today we're going to discuss all the whats and whys of keratin treatments, so that you can choose the one best suited to your needs.
Factors to Consider for Keratin Hair Treatments
Ease of Use
At-home keratin treatments vary widely in how time-consuming or tricky to apply they are to apply. Some require just a few moments of your time, while others may take hours out of your day. Make sure to pick one that fits with your lifestyle and schedule.
Your Hair Type
What head of hair will respond best to keratin treatments?
Coarse, frizzy hair will receive them quite well, as the treatments will make the hair smoother, shinier, and much easier to manage.
Fine, thin, straight, or overly-processed hair should steer clear of keratin treatments. The heat and chemicals used in the treatments may irreparably damage these already vulnerable tresses.
Curly-haired people who love their natural curls are not advised to get keratin treatments, as they'll soften the curls and make your hair a bit less wavy.
Potential Damage
Keratin treatments can certainly damage your hair if you get them too often. However, the keratin itself isn't what does the damage, but the heat that seals it into the hair. Unfortunately, almost all in-salon keratin treatments require flat-ironing your hair to get the best results. If you have any concerns about how your hair might react to the heat, consult your stylist to see which heat level would be the most appropriate for your mane.
Formaldehyde
Many keratin treatments release this carcinogenic gas during use. Interestingly, this is because formaldehyde has some excellent de-frizzing and straightening agents for your hair. However, it's only a concern for people who regularly expose themselves to it, like salon workers.
FDA-approved keratin treatments all release safe levels of formaldehyde, but some salons tinker with their treatments' chemicals to achieve better smoothing results. Consult with your stylist about the ingredients they use in their keratin treatments before you choose one; it never hurts to be vigilant.
Maintenance
You won't maintain your silky smooth locks for long if you continue using that cheap dollar-store shampoo and conditioner. If you're going to invest in a keratin treatment, you're going to need to invest in shampoo and conditioner specifically designed to maintain keratin-treated hair. Just watch out for sulfates; these chemicals can frizz your hair like no other, so steer clear of any sprays, shampoos, or conditioners that have them.
Now that you know the main considerations, we can dive into the 10 best keratin treatments out today!
Top 10 Best Keratin Treatments for Hair 2021
Guide to Buying the Best Keratin Treatment for Your Hair
Anyone who is serious about getting a keratin treatment needs to consider both the cost-value and long-term effects they can have on your hair. Since keratin treatments can leave your hair in worse condition than before if not done right, you'll need to arm yourself with as much knowledge as possible before taking the dive.
Let's answer some frequently asked questions about keratin hair treatments.
What Ingredients Go Into Keratin Treatments?
Like most intensive hair treatments, keratin treatments are loaded with complex chemical compounds that will make your hair do what genetics could not. That means that people who routinely get these treatments done are exposing themselves to harmful chemicals that could have adverse long-term effects.
Formaldehyde is perhaps the most common chemical that is released during keratin treatments. The Occupational Health and Safety Administration (OSHA) stipulates that the formaldehyde levels in a salon's air must not exceed 0.75 parts of formaldehyde per million parts over the course of an eight-hour shift, and no more than 2 ppm within a 15-minute period.
While OSHA doesn't regulate formaldehyde levels in keratin treatment products, it does strive to ensure that salon-goers' exposure to this harmful chemical doesn't endanger their health.
No keratin treatment contains formaldehyde itself, the chemical compounds that release the gas when used together do. When these compounds come into contact with water or heat, they release formaldehyde.
If you have any concerns about excess formaldehyde exposure, ask your stylist if there are any keratin treatments that don't release formaldehyde. You'll want to do your homework, especially because the FDA does not regulate the levels of formaldehyde-releasing agents in salon-grade keratin treatments.
Are There Any Formaldehyde-Free Options?
Indeed there are. Many of these newer options use glyoxylic acid (or a variant) to re-shape the hair's structure. The bad news is that these less harmful versions are also generally less effective. You'll be lucky if your results last up to three months, which is the standard length of effectiveness for a traditional keratin treatment.
Moreover, these formaldehyde-free versions aren't straighteners, per se, but more like softeners and defrizzers for the hair. But one thing they share in common with traditional in-salon keratin treatments are their price tags. Formaldehyde-free in-salon keratin treatments run anywhere from $250 to $500.
However, there are definitely some great at-home keratin treatments that don't contain any formaldehyde. A crowd favorite like the Moroccan Keratin Hair Treatment Set can get you salon-comparable results without putting you at risk of breathing in any formaldehyde.
Are Keratin Treatments and Japanese Straightening Treatments the Same Thing?
Many people talk about keratin treatments and Japanese straightening treatments interchangeably. However, the two have a couple of key differences. For one, keratin treatments "fade" from your hair over time, meaning that with each wash, the effects of the treatment on your hair become less and less apparent.
Japanese straighteners, on the other hand, are more like hair relaxers; they permanently change the shape of your hair, and you'll only see the natural shape of your hair once it starts growing out again.
What are the Differences Between In-Salon and At-Home Treatments?
There are some pretty amazing options in each category. If you do decide to get a keratin treatment in a salon, it's recommended that you don't exceed three a year, as too frequent treatments will weaken your strands considerably.
If a salon treatment – which can be very pricey – isn't in your budget right now, then you can achieve pretty similar results with an at-home treatment. The only drawback is most at-home treatments barely last a week, so you'll have a lot more upkeep to worry about if you go this route.
What's an In-Salon Keratin Treatment Like?
The decision between a salon keratin treatment and a DIY one almost always comes down to your budget. If you're looking for more immediate, longer-lasting results, it may be worth it to invest in a salon treatment. However, if you're looking more for a boost to your daily hair routine, an at-home treatment will work just fine.
But let's talk a little bit about what happens at an in-salon keratin treatment.
First, the stylist washes and clarifies your hair to rid it of any oil or product buildup.
Then, the stylist will smooth the cuticle of your hair with a liquid keratin mixture infused with other structure-breaking chemical compounds.
After that, the magic starts: your stylist will flat-iron or blow-dry your hair, thereby "fusing" the keratin to your hair and getting that smooth, healthy finish you want.
Keratin treatments are like semi-permanents in that they typically last up to three months before they start losing their effect on your hair.
As for the drawbacks of in-salon treatments, we've already discussed the formaldehyde issue. Beyond that, the price tag for most in-salon keratin treatments are what makes people hesitant to get one; the average price is around $300. Unless you have the cash to invest, you'll save more money and energy by going the DIY route.
Do At-Home Keratin Treatment Products Work?
While at-home products will neither be nearly as effective or long-lasting as their salon counterparts, you'll still get pretty decent results for a fraction of the price. Not only are keratin-infused products easy to incorporate into your daily beauty routine, their effects compound slowly through regular use.
Let's talk about some names you should look for in a keratin-infused product's list of ingredients. Anything with keratin oil, hydrolyzed keratin, or keratin amino acids are a good sign. Products infused with natural oils, like the Nexxus Conditioner for Damaged Hair and Vitamins Keratin Hair Mask boast natural strengthening and smoothing properties that are good not only for your hair, but for the environment as well.
If you've got dry, coarse, or color-treated hair, avoid any keratin products that have sulfates on their ingredients list. Sulfates strip your hair of its natural oils, leaving it drier and more prone to breakage–the exact opposite of what you're hoping to achieve! Instead, look for nourishers and strengtheners like panthenol and sunflower seed extract. The former strengthens your hair and the latter acts as a natural sunblock, so you can preserve your dye job for a little bit longer.
What Can I Do in Between Treatments to Maintain My Results?
Many keratin treatments are complemented by shampoos and conditioners that are specially designed to preserve your results. That being said, there are still a few common-sense hair care measures you can take daily to keep your locks smoother and healthier for longer.
Avoid using heat on your hair if you can help it. Some keratin treatments provide thermal protection, but the general rule is your hair will be healthier the less you subject it to high temperatures.
Use sulfate-free shampoo and conditioner after treatments, and avoid any hair products that contain sodium chloride. Sulfates dry hair out and makes it brittle, while sodium chloride breaks down the chemical compounds of your keratin treatment, thus rendering it ineffective. Many hair care brands that manufacture keratin treatments also manufacture complementary shampoos and conditioners to help you maintain your treatment results.
If you're thinking of getting a haircut sometime soon, wait to do it after your keratin treatment. Your hair will be much easier to cut since it will be smoother and more manageable. However, it's recommended you wait at least two weeks after a keratin treatment to color your hair.
Do not wet your hair for at least 48 hours after your keratin treatment; this ensures the optimal and longest-lasting results. Avoid H2O in all its forms–including liquid, and gas–during this time window.
The Best Keratin Treatments Bring Your Hair to Life
Just because your hair is technically dead doesn't mean it has to look that way. In fact, the better care you take of your tresses, the more alive they'll both look and feel. Following this, one of the best ways you can nourish your hair is by giving it a keratin treatment.
Thankfully, there are plenty of affordable, salon-comparable DIY keratin treatments that will have your hair bouncing and behaving. Whether you have frizzed-out, curly hair or straight, chemically-damaged hair, there's a keratin treatment for you that will bring your locks back to life.