Top Picks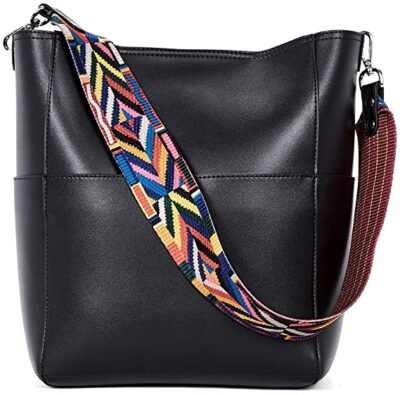 BROMEN Designer Vegan Leather Handbag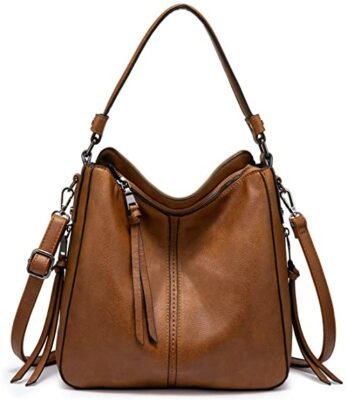 Realer Faux Leather Hobo Bag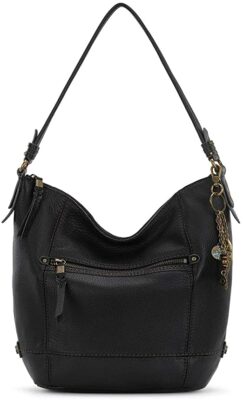 The Sak The Sequoia Hobo Bag
Previous
Next
Bags can make all the difference in your life. They can make your life easier or improve an outfit. Many people love to collect them, while others form a close relationship with that one bag they love.
Hobo bags are capable of being a fashion statement or a reliable tool. If you're new to hobo bags and aren't sure what to look for, or you've struggled to find one that will suit you, you've come to the right place. This guide will help you find what you're looking for and show you the ten best hobo bags.
What to Consider When Choosing a Hobo Bag
A hobo bag is defined by its crescent shape, but that isn't its only feature. Depending on its size and what kind of style it is, several features will vary, including the number of pockets, the type of straps, and the closures it uses.
Consider the following features as you look for the perfect hobo bag.
Purpose
How you're going to use a hobo bag is essential. Do you want to use it as your everyday bag to keep your wallet in, or are you using it as a carry-on bag on a flight?
The reason you want a hobo bag will be the guiding factor for the size and overall design of the bag you choose. Have an idea of how you're going to use the bag so shopping will be easier.
Size
Some hobo bags can be small enough to fit only a wallet and phone while others are big enough to fit a laptop and books, or maybe even a small child (but we can't recommend toting children around like this).
Measure your items beforehand so you can get an idea of what size you need. If you're looking for something similar to your current bag's size, you can measure what you have to get an idea of what suits you. If you need a bag to carry your laptop in, measure the height and width to make sure it will fit correctly.
Drop
The drop of a bag is the length between the middle of the top of the bag and the shoulder strap or handle. It's the space your arm or hand will go through to carry the bag.
The drop will affect how you carry the bag and the overall comfort. As you're looking for a new bag, look for the straps' measurements or adjustable straps so you can choose the drop length yourself.
Many hobo bags come with short handles and long shoulder straps. The shoulder straps are usually detachable.
Design
The overall design of the bag is important for many reasons – not just how it looks. There are a few things to consider when it comes to design, including material, closures, and pockets.
The material will determine how sturdy and washable the bag is. Common materials for hobo bag include:
Leather
Faux leather
Cotton
Canvas
Nylon
Straps can be wide, thin, flat, or tubes. They can be the same material as the bag or something completely different. Some straps are uncomfortable on the shoulder, while others are so comfortable you don't notice them. It's good to know what you like before you shop since it can be difficult to tell how it will feel when you shop online.
There's a wide variety of closures that make each bag unique. Types of closures include:
Zippers
Velcro
Buttons
Magnets
Snapping buttons
Some bags don't have a closure, so you should look at what a bag includes to make sure it will work for you.
Now that you know the key things to look for when choosing the right hobo bag for you, let's check out the best options on the market.
Top 10 Best Hobo Bags 2021
The Complete Guide to Buying a Hobo Bag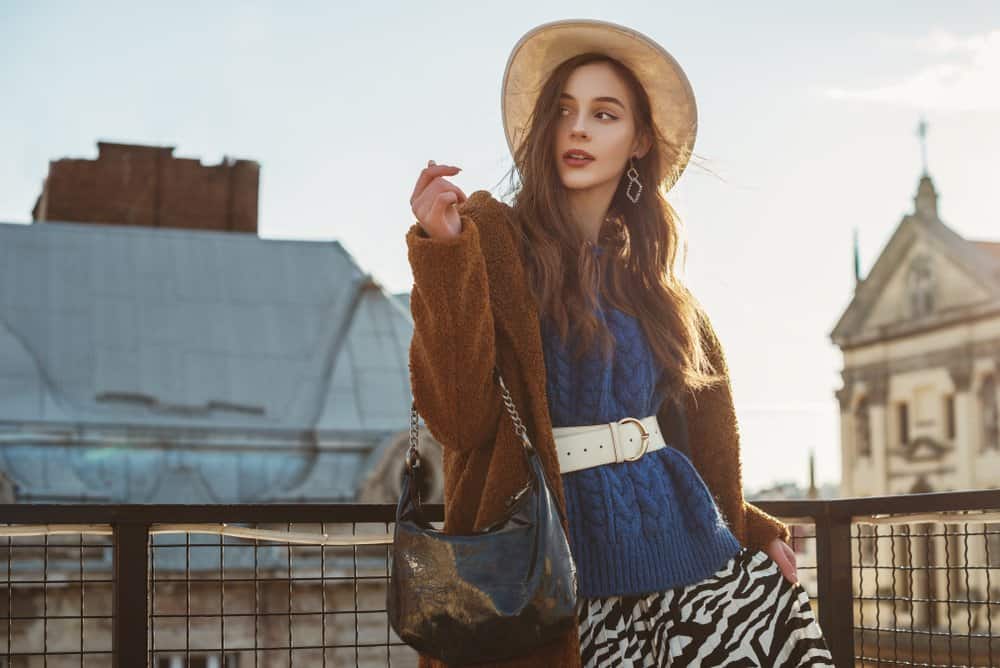 Once you find a style of bag you like, it's easy to find something you know you'll like based on what you've purchased before. But, if you're venturing out into the world of hobo bags for the first time, you can't really judge them based on what you know. If you're lost, this guide can help you know what to look for.
Versatility
Why do you want or need a hobo bag? Is it your everyday purse? Your weekend bag? Your diaper bag? Whatever you need it for, consider all the other reasons you might need it.
Maybe you're using it as a diaper bag, but as life gets crazy and you get busy, you start doubling it as a purse. Or maybe you want to use your crossbody hobo bag as the bag you take to school, but since you pull all-nighters with your project partners so often, it soon becomes an overnight bag, too.
If you buy a bag with future needs in mind, you won't find yourself in a pinch later when you can't fit your laptop in your everyday bag, and you don't have a suitable laptop bag anywhere.

Material
The material of the bag matters a lot. It gives the bag durability and even changes how careful you are with the bag (sometimes this is a subconscious thing). The material usually changes the price of the bag, so you need to consider how much you're willing to pay to get what you want.
Leather and Faux Leather
Genuine leather can be difficult to wash. If you're the outdoorsy type, you might not want to get a leather hobo bag if you find yourself around dirt pretty often. But, overall, leather is a durable material that will last a long time.
Faux leather, on the other hand, is easier to wash. You can easily spot clean "pleather" bags with dish soap which is super convenient. However, some types of pleather will shrink, so be sure you know what type of faux leather the bag is made with.
Cotton and Canvas
Cotton is a versatile material that comes in many forms. It can be thin, which is easier to tear, or it can be thicker and sturdy. Canvas is a material that's commonly used for hobo bags. It's called canvas, but that's just a name for thick cotton.
The best part about cotton is that it's machine washable. Cotton only shrinks a little, so you don't have to worry about your bag changing drastically. Cotton bags like the SLING Cotton Print Crossbody Bag are great for lugging around beach towels, soccer cleats, and other dirty items that will need to be washed. Just throw the bag in with it if you want.
Nylon and Polyester
Nylon and polyester are materials that are frequently used for bags, although they're more commonly used as linings. These materials are great for items that will endure a lot of wear and tear. Nylon is commonly used for umbrellas while those in the food service industry frequently wear polyester.

Straps
Straps make or break a bag for most people. Some are round tubes, while others are flat strips. Some will dig into your shoulder and make you regret your decision to buy the bag, while others go unnoticed.
It's difficult to say which will work best for you, but in general, those with broad shoulders might find wide straps the most comfortable, while those with narrow shoulders will need thin straps so the bag doesn't continually fall off. If you have many belongings to cart around, flat straps won't dig into your shoulder as much as a tube would.
Many hobo bags have straps that are attached to the bag, never to be removed, but will also include a detachable strap that's longer so you can wear it as a crossbody bag. What do you do with those extra permanent straps? You could tuck them into the bag, let them flop around, or ask the company why they couldn't just make all the straps detachable.
Pockets
Pockets help keep you organized. Without them, everything would bounce around in the bag, and you'd spend ten minutes searching for your keys. Many bags will have at least one pocket on the inside, but some will have several.
There are some bags that don't have pockets on the outside to keep the design looking simple and clean. This can be a major inconvenience if you want instant access to something. If pockets matter to you, be sure to inspect every bag you look at to make sure you're getting something you'll enjoy using.
Anti-Theft
Some bags like the Travelon Anti-Theft Heritage Hobo Bag have locking zippers and RFID protection built into them to keep your belongings safe.
Unfortunately, crime rates are higher in some cities and in certain parts of cities. If you live in these areas or you're traveling and don't know the area well, you might benefit from a purse that makes it harder for pickpockets to get to your stuff. It's always better to be safe than sorry.
Final Thoughts
Hobo bags come in a wide range of sizes and styles. It might take some work to find something you love, but once you do, you likely won't go back to any other kind of bag. Soon, your closet will have hobo bags of all styles and colors.