Top Picks

Lemisol Plus Gentle Daily Cleanser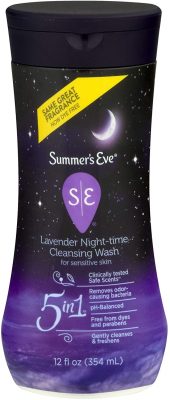 Summer's Eve Lavender Cleansing Wash

The Honey Pot Company Sensitive Wash
Previous
Next
Whether you call it your hoo-ha, your little lady, or a more scientific name, we all know that we need to keep our downstairs area clean. Otherwise, things can turn nasty – nobody wants to suffer from a UTI or thrush more often than they have to.
Yet if you feel self-conscious about the smell or health of your vagina, it's not exactly something you normally bring up around the dinner table or at the office. Luckily, we've compiled everything you need to know about finding the perfect feminine wash in one place.
Features to Look For in a Feminine Wash
Few areas of the body are more sensitive than the vagina – choose a product that doesn't agree with you and you'll suffer the consequences. To minimize the chance of that happening, make sure you're clued up on what to look for in a feminine wash.
pH Balanced
The vagina should have a pH of 4.5 or less to keep it acidic – too much alkalinity leads to excess bacteria. If a feminine wash isn't pH balanced, only use it if you've never suffered from pH issues before, and be sure to stop using it if issues occur.
Hypoallergenic
Because our vaginas are so sensitive, you might want to go for a hypoallergenic option. These feminine washes avoid known allergens to minimize the chance of a breakout – but it's no absolute guarantee.
Gentle Ingredients
Some people prefer feminine washes without toxins and chemicals to reduce the chance of irritation. You can read more about ingredients that could be harmful in our detailed breakdown.
Gynecologist or Dermatologist Approved
Nobody knows your vagina quite like you do. But if you're going to trust someone to make an educated guess other than yourself, it should be a healthcare professional like a gynecologist or dermatologist. Look out for products tested and approved by these specialists.
Type
As you'd expect, feminine washes tend to come in a liquid form – that's where the "wash" part comes in. However, there are also a few that take more of a gel-like form for topical application that provides relief from inflammation. Some washes take the form of a foaming gel, while others are creamier.
Fragrance
Some of us love our natural scent and don't want a cosmetic product to interfere with it; others are looking for something to mask it as much as possible. Whatever the case, make sure you know what you're buying before you apply it, and be on the look out for artificial fragrances since they can sometimes cause irritation.
Cruelty-Free
Sadly, many brands out there are still testing on animals. If you're against the practice, assume that no brand is cruelty-free unless it explicitly says otherwise.
Okay, that's the basics covered. It's time for the moment you've been waiting for: which feminine washes finished top of class?
Top 10 Best Feminine Washes 2021
A Complete Guide to Vaginal Health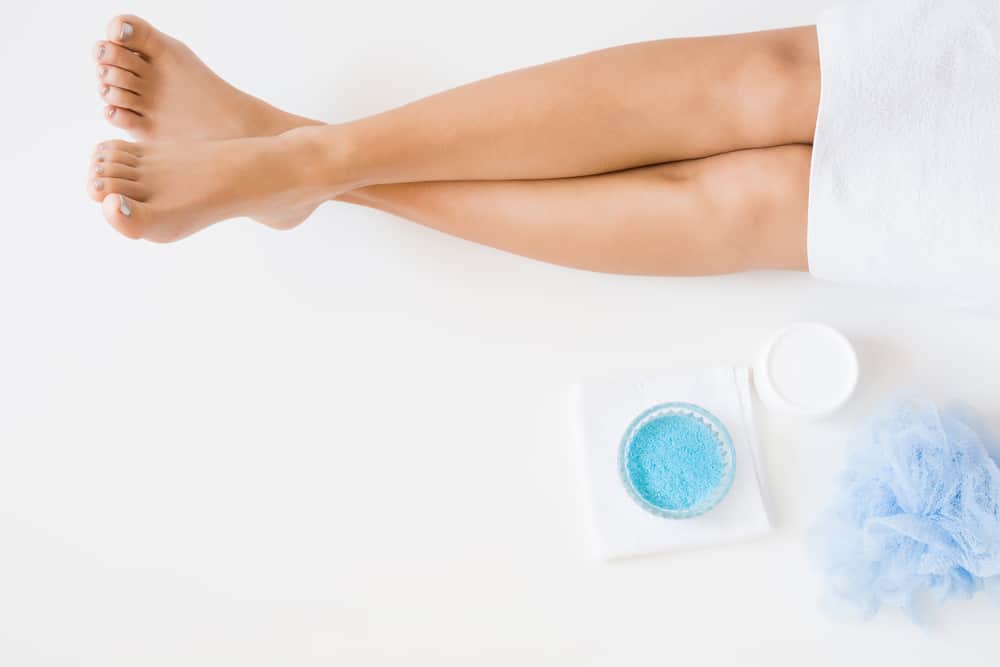 Most people assume there's nothing more to feminine washes than adding a little water and liquid down there and hoping for the best. In reality, that couldn't be further from the truth – washing your intimate area is both a science and an art. Here's everything you need to know.
Should I Use Soap or a Feminine Wash?
We use soap to clean ourselves, so it sounds reasonable to apply soap to the vagina, right? Well, things don't quite work that way.
Soap is a harsh substance, and it's certainly not designed for an area as sensitive as the vagina.
If you use it there, it's likely that you'll end up with dryness, irritation, or worse. Why? The main issue is that soap is alkaline, while the vagina is acidic.
If you have a tough vagina, you might be thinking: "I've used soap down there before without getting an adverse reaction" – but you're probably the exception rather than the rule. Even if this is you, we recommend not pushing your poor vagina to the limits. You never know if you could get a nasty shock when your immune system is down.
And, no, you can't use a regular body wash, either!
Is a Feminine Wash Necessary?
You might have heard that the vagina is self-cleaning. While this is true, it's important to clean the vulva. Warm water will do the job, but you might also want to moisturize and freshen up.
We can build up lots of bacteria and sweat throughout the day, as I'm sure you know.
If you're more prone to dryness, UTIs, thrush, irritation, or other conditions, using a feminine wash could be a good idea. Many people find that their vagina effectively self-cleaned until their lifestyle changed, making it necessary to use a feminine wash.
How Should I Clean My Vagina?
Since the vagina is so sensitive, it's best to test the feminine wash on a small patch of skin and see the reaction before committing to the full shebang.
It's normal for there to be a small amount of tingling, but any irritation is a sign that you shouldn't use that product.
You might also be wondering about the best time of day to use a feminine wash. Although you can apply it at whatever time suits your routine best, most people prefer to use a feminine wash in the shower or before bed.
You can stop there if you want, or add in a few additional steps to pamper yourself. Some people also like to use a powder, spray, or cloth – but don't go overboard.  Remember, the vagina can handle most of the cleaning itself! It's independent, just like you.
Who Should Use a Feminine Wash?
You might want to consider a feminine wash if when taking antibiotics, during menopause, when on your period, or if you're prone to UTIs. These can all mess with your natural pH.
However, be aware that feminine washes can cause occasionally cause some of these conditions – always be conscious of how a product interacts with your body.

Avoiding Harsh Ingredients
Even though it should never be used to clean your vagina, using a gentle body wash can do a lot to help prevent harsh ingredients from causing irritation, especially when combined with a gentle feminine wash. In an ideal world, every feminine wash would be gentle enough to use without having to worry about irritation. Unfortunately, it's not that simple – you need to be incredibly careful with the feminine wash that you choose. Here are a few harsh ingredients to look out for.
Parabens
Anyone used to reading the labels of cosmetic products should be familiar with parabens. These preservatives are often found in feminine washes since they can tackle bacteria, but they can also cause adverse reactions.
Those with sensitive skin would do well to avoid since parabens may contribute to irritation or dermatitis, choosing something like the affordable paraben-free Summer's Eve Lavender Cleansing Wash.
Sodium Laureth Sulfate (SLS)
Sometimes called sodium laureth ether sulfate (SLES), this chemical is a surfactant, meaning it helps to cleanse our body. Unfortunately, it's overly harsh and can interrupt our natural equilibrium. Choose a wash with gentler surfactants instead, like Sliquid splash.
Synthetic fragrances
We all like a nice-smelling liquid to wash ourselves with – but if this comes at the cost of exposing our body to chemicals and disrupting our natural balance, it's safest to avoid. Perfumes are often the most chemical-heavy ingredient, so try to choose washes with natural scents, like the Australian bodycare wash.
Dyes
Similarly, dyes that make a feminine wash look like a cool color can be risky because of the chemicals contained. Opt for something clear – it might look boring, but at least it's safe! The Organyc wash is a great example.
Alcohol
Having a small concentration of alcohol isn't always a terrible thing, but it can be drying or irritating for some people. Steer clear of anything with alcohol if you know you're one of them.

Tackling Dryness
Fighting against dryness down below might sound like a no-brainer, but figuring out the best way to do it certainly isn't. Many feminine washes designed to moisturize us contain glycerin – but this has the unfortunate add-on effect of adding sugar to our pH, potentially leading to yeast infections.
If you'd prefer a product free from glycerin, consider the Sliquid wash.
Tackling Itching and Inflammation
One of the most common reasons that women venture into the world of feminine washes is to tackle itchiness or inflammation they have around their vagina.
If that's you, look out for feminine washes with ingredients that can tackle these issues. Essential oils like tea tree, chamomile, and calendula do a great job of this, as they have soothing properties and can fight bacteria. For instance, the Organyc wash contains both calendula and chamomile.

Lifestyle Factors that Impact Your Natural Balance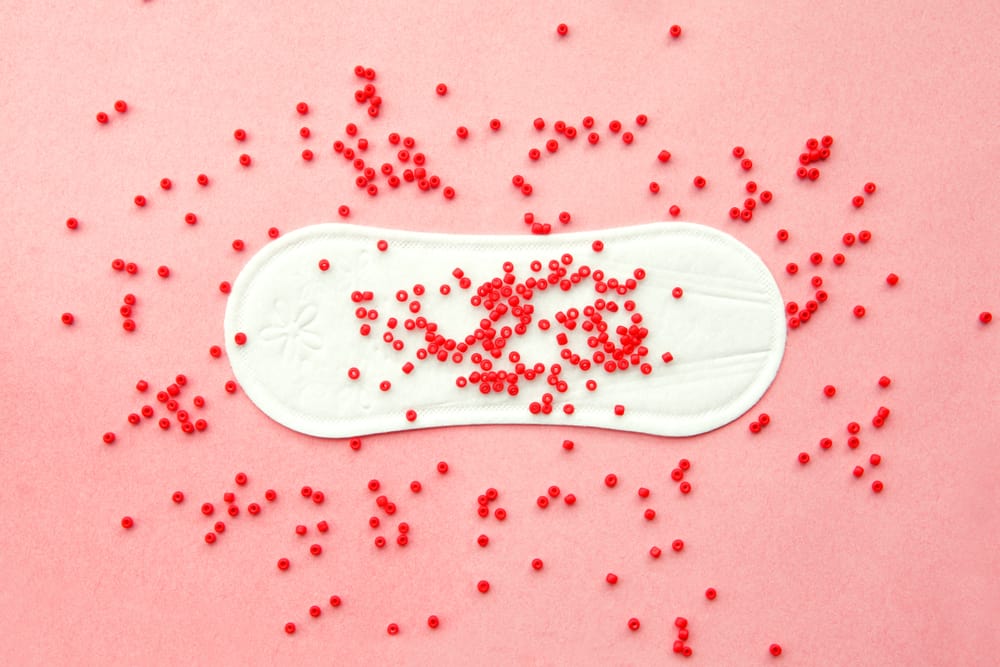 Often, just going about our daily activities can have an impact on our vaginal health. This doesn't always result in anything disastrous, but they can lead to odor or a lack of freshness if you're not careful.
Lifestyle factors to be aware of include sexual activity, contraceptives, stress, antibiotics, menstruation, and more, all of whuich can change your pH.
If you struggle with odor and you're not sure why, it's likely due to one of the elements listed above. Luckily, you can tackle the problem using an odor-blocking feminine wash like the Vagisil odor block wash.
Feminine Wash FAQs
Still got some burning questions about feminine washes? Hopefully they're figuratively burning and not literally, if you know what I mean. Moving on…
Is Douching a Good Idea?
Douching involves cleaning a vagina out using acidic items like baking soda and vinegar. Although the vagina thrives in an acidic environment, this process can wash out good bacteria and increase the chance of infections. Steer clear of this one, ladies!
Can a Feminine Wash Cause a UTI?
The idea of a feminine wash causing a UTI might sound counterintuitive, but it can sometimes happen if you choose the wrong kind of feminine wash for your vagina. There's some evidence that feminine hygiene products can increase the risk of a UTI, probably because of harmful chemicals, so be sure to choose one with as few potentially dangerous ingredients as possible.
Can a Feminine Wash Cause a Yeast Infection?
Many people turn to feminine washes to prevent a yeast infection, but you could end up causing one if you're not careful. Make sure you choose a product that's pH balanced. Glycerin as an ingredient may also cause yeast infections since it's a sugar, so avoid it entirely if you're prone to yeast infections.
Is a Feminine Wash Safe During a Pregnancy?
The vagina is sensitive at the best of times, but this sensitivity increases during pregnancy. A feminine wash is still safe to use, but make sure you avoid anything with perfumes, and don't wash more than twice a day.
Can a Feminine Wash Cure Bacterial Vaginosis (BV)?
A feminine wash can be a useful tool in tackling bacterial vaginosis since it will introduce good bacteria into your vagina. However, you should also take a probiotic every day, cranberry supplements, and cut your sugar intake to give yourself the best chance of success.
Can a Feminine Wash Cause Infertility?
A feminine wash itself won't cause infertility, but it's possible for it to cause vaginal infections that can cause infertility. However, this is a very extreme and unlikely circumstance.
Put an End to Your Suffering
If you've learned one thing from this article, hopefully it's how to find the perfect feminine wash for you. And, if you've learned two things, the second should be that you're not alone. Yes, it might be slightly corny to say this, but there's no need to be embarrassed or worried about the issues you have down below.
More than half the population has a vagina, so it's fair to say that we all have different needs!
If you're sick of dealing with a stinky, itchy, or dry intimate area as you go about your daily tasks, it's time to do something about it. Adding a simple feminine wash to your daily cleanliness routine can make all the difference. What are you waiting for?