Top Picks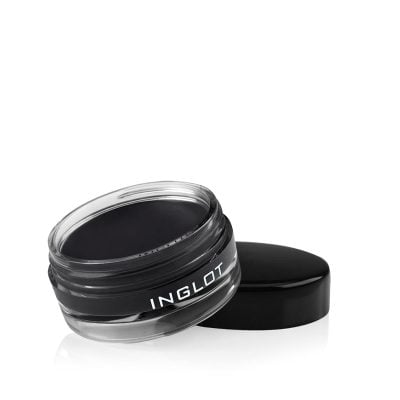 Inglot AMC Eyeliner Gel 77


Rimmel Scandal'eyes Waterproof Kohl Kajal Liner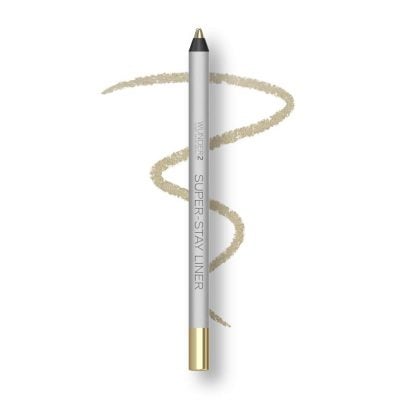 Wunder2 Super-Stay Liner
Previous
Next
There are many makeup looks that are taken to the next level by adding liner to the waterline. Using black eyeliner on your waterline (the line of skin between your eyelashes and your eye) can be the finishing touch to a sexy, sultry look.
White and nude shades are great for brightening the eyes and making them look more open and awake. If you want to add color to your look but aren't comfortable rocking it on your actual lid, the waterline is the perfect place to experiment.
However, due to the waterline's watery nature, it's tough to find a liner that really sticks to it and won't budge throughout the day. We've rounded up the best eyeliners for your waterline and have also provided some tips on hygiene, application, and removal.
But first, let's talk about which types of eyeliners work best for the waterline.
What to Consider When Choosing Eyeliner for Your Waterline
Searching for your next holy grail eyeliner may not be easy, but you'll save some time if you know what to look for and what to pass up.
Which Types of Eyeliner Work Best for Your Waterline?
You probably know that eyeliner is available in a few different formats: pencil, gel, marker, and liquid. Let's discuss which types are worth trying and which ones you should leave on the shelf.
Pencil
When it comes to lining the waterline, pencils are fantastic. They are easy to control, which reduces the likelihood of poking yourself in the eye or getting product where you don't want it.
Makeup companies have also come a long way with their formulas. Pencils are not stiff and waxy, but soft and creamy. This makes them easy to apply.
The pencil's real shortcoming is its versatility. If you want a product that works great on your waterline but can also be used to create, say, winged liner, a pencil isn't going to be the best option.
Even when you keep them sharpened, pencils never seem to be as precise as other types of liners. You just can't create incredibly thin lines with a pencil.
If you just want something for your waterline, then a pencil is a fantastic option, but if you're looking for something more versatile, then you might prefer a gel liner instead.
Gel
Gel liners come in pots and require a brush for application. Some brands will supply a brush, but you may still need to purchase one separately depending on what kind of look you're going for.
If you have hooded eyes, for example, the brushes that come with products are usually too thick to make lines thin enough to show up beneath a hood.
The appeal of gel liner is that it is smooth and creamy, making it easy to apply to the eye without any skipping or tugging. The formula is easy to work with, but once it sets, it becomes completely budge-proof.
These qualities also make it a great option for the waterline. Because you need to use a brush, it might not be quite so easy to apply to the waterline as a pencil liner, but most people can get the hang of it with a bit of practice.
Best of all, you won't have to limit your use of gel liner solely to the waterline. Gel liner is great for lining the lash line or creating a wing. All you need to do is pick the right brush!
Markers
Markers usually aren't the best choice for lining the waterline. Though many of them have awesome, long-lasting formulas, application can be pretty tricky.
You'd think using a marker wouldn't be so hard since the shape is very similar to a pencil, but for some reason, markers just don't offer a lot of control. It's common to get liner in places you don't want it, including inside your eye, when using a marker on the waterline.
Of course, there are always unicorns out there with incredible control who are somehow able to line their waterlines with markers. If you are one of these magical people, more power to you, but the rest of us will be sticking with pencils and gel.
Liquid
There may be a few magical beings who can steadily line their waterlines with marker eyeliners, but using a liquid liner to do so is pretty much impossible across the board.
Most liquid liners come with a brush tip or a pointed-sponge tip, and both are sure to paint your eyeball with black (or whatever color you choose) if you try to line your waterline with them.
It's best to steer clear of liquid liner completely.
The Woes of Watery Eyes
Though we've handpicked the best of the best eyeliners for our list, unfortunately, there is no such thing as a universally perfect product.
Everyone is different, and thus their skin takes products differently. While we hope that you could choose any liner from our list and it will be a smash hit, there is always a chance that it just won't work out.
This is especially possible for those who are cursed with watery eyes, whether they are that way all the time naturally, you're prone to sensitivity, or you suffer from allergies.
If you have corrosive tears, you're going to need to help your eyeliner out a bit. There are a few ways to do this, like drying your waterline before application or using powder, which we've detailed in a guide for you.
That said, let's get into our recommendations.
Top 11 Best Eyeliners for Your Waterline 2021
Guide to Buying the Best Eyeliner for Your Waterline
There are so many eyeliners available on the market that choosing one can feel overwhelming. In this section, we've provided information on safety, application, and removal that may help you feel more prepared to make a decision.

Is It Safe to Wear Eyeliner on Your Waterline?
You've probably heard rumors that wearing eyeliner on your waterline is dangerous to your eye health, but is there any truth to those rumors?
While there isn't much scientific research available on the matter, the risk to your eyes seems low.
A study performed in 2015 did find that glitter from eyeliner placed on the waterline transferred onto the tear film that coats our eyes, but it was also flushed out within two hours.
As long as you observe proper hygiene, you should be safe. The FDA suggests that you do (or don't do) the following:
Wash your hands before applying makeup.
To avoid infection, do not use products on your eyes that have been used on your mouth.
Do not use products that are not intended for use on the eyes.
Never share products with others.
Do not apply eye makeup in moving vehicles.
Dispose of expired products; do not use them on your eyes.
Keep applicators, such as brushes, clean.
How Lining Your Waterline Can Change Your Look
Part of what makes makeup so fun is the way it can seemingly change your features. That's why it's helpful to know how a certain color or technique will modify your look. Let's talk about how lining your waterline can change your appearance.
Dark Colors Make Your Eyes Look Smaller
Applying a dark shade like black or brown on the waterline will close up the eye and make it appear smaller. For some people, this is the exact opposite of what they want to do. However, for some makeup looks, this is perfect.
For instance, a smokey eye paired with winged liner and a smudged out lower lash line wouldn't look complete without a dark shade on the waterline. With this type of look, a bare waterline often stands out too much and keeps the look from being cohesive.
White and Nude Colors Make Your Eyes Look Bigger
If you want to make your eyes look bigger, white is your best option. Some people find white to be a bit too harsh for their complexion, and in this case, a nude shade is a great substitute.
It may seem counterintuitive to use nude on your waterline when your waterline is already nude, but most nude shades are still brighter and stand out more than your natural skin tone.
Nude eyeliner is also great if you have a pink or red-toned waterline that you aren't crazy about.
Vibrant Hues Can Make Your Eye Color Pop
If you're doing a bright look with your eyeshadow, you can of course tie your waterline in with a matching shade. However, you can also use certain shades to make your eye color really stand out.
For brown eyes, purple, green, and blue are great choices.
For blue eyes, we suggest yellows, oranges, and peaches.
Green eyes look great with red undertones, so try colors like purple and even pink.
Because hazel eyes can often be a mix of brown and blue or brown and green, you can pick any of the corresponding shades we mentioned.

How to Make Eyeliner Last Longer on Your Waterline
The name "waterline" aptly describes how moist this inner rim of our eyes is. It is this wetness that makes the area so tricky to work with.
Not only can it be difficult to even get liner to stick, but this area is prone to smudging, fading, or transferring throughout the day.
Though the eyeliners on our list are the best contenders for being long-wearing and easy to apply, we understand that everyone's eyes are unique.
Some of us need to go the extra mile to prevent smudging and ensure that our liner lasts all day long on our waterlines.
Luckily, there are a few simple techniques you can use to keep your eyeliner in place.
Dry Your Waterline Before Application
It may sound strange and it certainly feels a bit uncomfortable when you do it, but drying your waterline before applying eyeliner can help it stick better.
All you need to do is wash your hands and find a clean cotton swab. Gently pull down on the skin beneath your eye to expose your waterline and run the cotton swab along it.
It's best to apply your eyeliner immediately after and avoid blinking, which can re-moisten the waterline.
Set Your Waterline With Powder
If you're comfortable drying your waterline beforehand, you can use both of these tricks to help your eyeliner last.
If drying your waterline with a cotton swab is too uncomfortable for you, this step alone may still be enough to keep your eyeliner in place all day.
After you apply eyeliner onto your waterline, take an eyeshadow of the corresponding color and dab it on top with a brush. Make sure you tap excess shadow off the brush first though, or it may fall into your eye and cause irritation.
Adding eyeshadow will set the liner in place, helping it last longer and preventing smudges.
You can use transparent powders if you don't have the proper eyeshadow color.
You can also apply eyeshadow or transparent powder on the lower lash line as close to the waterline as possible. This will help prevent your liner from bleeding onto your lower lash line.
Double-Up on Products
Some people find that using not one, but two different types of liner and setting them with powder is the ultimate system for locking your eyeliner into place.
First, apply your favorite pencil liner to your waterline. Next, top it with a gel liner. Finally, set everything in place with eyeshadow or powder.
If you can, avoid blinking until you have set the eyeliner as blinking moistens the eye and may cause products to transfer before they have set.
How to Remove Eyeliner From Your Waterline
Because your waterline is watery, you'll be using products like the ones on our list that are waterproof, long-lasting, and/or smudge-resistant. This often means that those products can be difficult to remove.
To do so, makeup remover is a must. Oil-based removers work well on the toughest of liners, but a micellar water made to remove waterproof makeup can also work.
To remove eyeliner from your waterline, first, wash your hands.
Then, take a clean cotton swab and put some makeup remover on it. Don't use too much, though; you don't want makeup remover dripping off the swab and into your eye.
Gently pull on the skin beneath your eye to expose your waterline just like you did when you were first applying the liner.
Run the cotton swab along the waterline to remove the makeup.
Be patient with this — if you're rubbing intensely to get product off, you can cause irritation. Instead, let the makeup remover do its job. It may take a moment for it to break down the liner, but it's better to wait than to rub your eyes raw.
Final Thoughts
Lining your waterline can complete a look, give you that doe-eyed effect, or even make your eye color pop. Getting your liner to stay all day on such a wet surface isn't always easy, though. If you pair a great product with our tips for making it last, you'll surely be rocking eyeliner on your waterline all day long.