Top Picks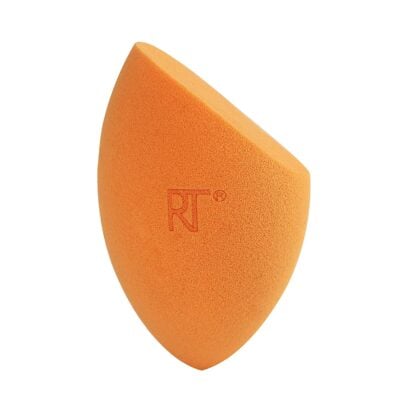 Real Techniques Miracle Complexion Face Sponge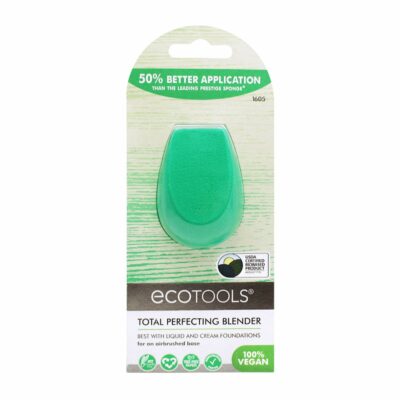 Ecotools Beauty Sponge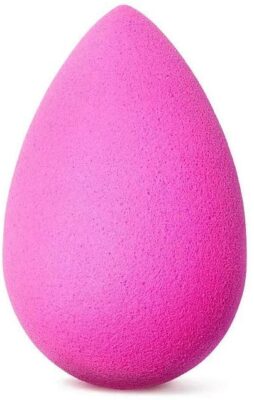 BeautyBlender Original
Previous
Next
Beauty blenders are one of the new buzzwords, and it seems that everyone you know has a blender of their own now. They're the best way to upgrade your makeup game and get that flawless look without taking up more of your precious time. If you're not sure which beauty blender is the best choice for you, we have you covered!

How to Choose the Right Beauty Blender
When it comes to picking out a beauty blender, this could make or break your polished look. You'll want it to apply your makeup uniformly without absorbing too much of your pricy foundation.
Below, we'll take a look at some of the most important features to consider when you're choosing the best beauty blender for your routine. You can also find a more detailed guide to beauty blenders here.
Introduction to Beauty Blenders
You may have heard of them before and seen them blowing up over your social media. It seems that everyone has beauty blenders now, but what's the big deal about an egg-shaped sponge?
As it turns out, beauty blenders are makeup sponges that operate similarly to brushes, evening out application of skin products and making the process easier for you. They often have special designs that let them quickly cover your face in foundation, whether it's the round bottoms for larger areas or precise tips for smaller areas.
In addition to helping with makeup application, they can also be used to blend the products on your face to provide a more finished and polished look. They also apply without streaks and give your face an overall glamorous look without taking up too much time!
Features to Consider When Buying a Beauty Blender
Beauty blenders come in different styles and colors, and you'll want one that matches what you're trying to accomplish. Below are the main criteria to consider before you make that purchase.
Shape
The shape of the beauty blender can determine how easy it is to use. Larger sizes can be good for applying makeup over the body, but not so much for getting the delicate under-eye area. Some shapes are designed to make application of those corners and edges much easier for you, so keep an eye out for the design of the blender.
Material
Beauty blenders are made from a variety of materials, and since these will be touching your face, you want to make sure that it's safe and non-toxic. You'll also want it to be soft, so it doesn't end up hurting your skin if you plan on using it every day. Some materials may also absorb different amounts of foundation and beauty products when compared to other materials.
Portability
When you're out and about traveling, whether it's for a conference or a vacation, you'll want to look just as glamorous as you do at home. Having a makeup sponge that's portable, a small size, and stored in a container for travel can make your life much easier when you're about to head on your vacation.
Maintenance
While this might tie in with the material, some beauty blenders require more work on your end keeping them clean. Others may need to be replaced much more often. Being aware of how much maintenance your beauty blender needs is key for making sure it stays effective and sanitary. You can read a more in-depth discussion of maintenance for your beauty blenders here.
Choosing a beauty blender from all the available choices can be a daunting task, but we've outlined the biggest factors to look for. Now that we've looked at the biggest features that differentiate makeup sponges from each other, we can jump into our top picks.
Top 10 Best Beauty Blenders 2021
Guide to Picking the Perfect Beauty Blender

If you're not sure where to start when it comes to beauty blenders, we have you covered! We'll outline key features to look for, benefits they offer, and tips for how to get the most use out of your beauty blender. You can also find a short guide on the features to look for in blenders here. Say hello to a faster and smoother makeup application routine for your mornings!
Blender vs Brushes
If you're old-fashioned like me, you likely have more than a few makeup brushes lying around your vanity. Here, we'll look at some of the biggest differences between brushes and blenders.
One Blender for All Formulations
When it comes to brushes, you have some just for setting powder, some for blush application, and some to cover your face with foundation. That ends up quickly adding up to a lot of brushes. However, beauty blenders work for any formulation, so you'll only need one for your entire skincare and makeup routine!
Blenders Leave Fewer Streaks
When it comes to blenders, they're much easier to use without leaving streaks over your face. Unfortunately, the bristles present in brushes make it much harder for them to apply makeup just as evenly. The porous and soft material in beauty blenders helps them create a smoother and more polished finish.
Blenders Cover Pores Better
Brushes can only lightly brush over your skin, leaving behind foundation with wide strokes as you use them. However, when it comes to blenders, you're actually pressing the sponge against your skin, which helps with more comprehensive coverage for the pores in your face. They're also soft to the touch and pleasing to feel, making makeup sessions much more fun for you.
Pros of Getting a Beauty Blender
If you're still unsure of whether a blender is right for you, we'll go over some other reasons for why you may want to invest in one.
Your Makeup Looks More Natural
When you're applying your makeup with a wet sponge, it proves an overall even application without getting too much makeup on your skin at once. This provides a sheer cover of foundation and other products, making sure your makeup won't get cakey. The sponge itself is airy which keeps it from depositing too much makeup all at once, something your fingers won't be able to control.
It Covers Delicate Areas Better
The tips of the sponges are perfect for hard-to-reach areas, such as under-eye skin and around the nose. While your finger or brushes might be too large to cover it perfectly, the soft tips of makeup sponges are perfect for this job.
It's Easy to Carry
When it comes to blenders, traveling with them is a piece of cake. They're small, and can easily fit in a pouch for your makeup bag or something along those lines. While you do want to make sure you have a separate container for it, it barely takes up any space when you're traveling.
Faster Than Fingers
With a beauty blender, you'll find that your makeup application rate goes up much higher. Spongers can cover larger areas than your fingertips can cover, so your morning sessions are going to go by quicker when you switch to a blender. You can even afford a few more minutes of snoozing in with the time a blender would save you.
What Skin Types Can Use Beauty Blenders?
With blenders, the only skin type you'll have to worry about is sensitive skin. Most blenders can be used with all skin types since it'll only be applying the foundation. If you do have more sensitive skin, you'll need to make sure the blender doesn't contain anything you might be allergic to, and you'll want a softer blender that won't hurt your face.
We would recommend you try the Beakey sponge set since it is one of the softer blenders. As long as you lightly dab it against your skin, it likely won't end up irritating or hurting it.
How to Use a Beauty Blender
When it comes to using a beauty blender, there's a surprising number of people that don't follow all the steps.
Wet the Sponge
The first thing you want to do is wet the sponge since they work best when damp. Hold the blender under running water until it grows dark and larger, before squeezing out all of the excess water. You'll want the blender to be damp as you use it, not dripping.
Bounce the Sponge on Your Face
Now, you can apply makeup directly to your blender before using it to spread foundation across your face. You shouldn't be dragging the blender along the skin, but dabbing at it lightly and "bouncing" the blender. This is especially important when you're working on applying it to the under-eye areas and other delicate regions. Bouncing the blender also helps it apply your foundation without any streaks.
Use the Right Parts of the Blender for the Right Areas
For example, you'll want to use the rounder places for foreheads, cheeks, and large areas that you need to cover. However, harder to reach areas around your nose and eyes would benefit from the more pointed tip. While blenders come in different sizes and shapes, they'll all usually have at least one round bottom and one tip for application.
If you do have a large area that you want to cover all at once, such as an arm or a leg, you'd be better off trying the Koh Gen Do Sponge. However, if you are aiming to cover a smaller, more precise area, the Real Techniques kit has a few smaller sponges for you to use.

Tips for Using Beauty Blenders
Whether you're new to makeup sponges or experienced in beauty blenders, we have a few tips to make sure you get the most value out of your purchase!
Use While Damp
Once you get your beauty blender, you'll want to try and use it effectively without wasting too much foundation. Our biggest piece of advice would be to wet the sponge first. Keeping it damp means that the foundation will stay on the surface rather than being absorbed into the sponge, so you won't have to use as much for a full application.
Apply on Your Hand First
You can put makeup on the back of your hand rather than directly on the blender. This way, you can simply dip your blender into the foundation to get as much or as little as you need for a more precise application. It also means you won't have a large clump of foundation concentrated in one area of the blender.
Not Just for Foundation
The beauty blender is versatile, and you can incorporate it into more of your routine than you might think. Everything that you need to apply to your face, whether it's a serum, a primer, or even your setting powder, your beauty blender can help out with! It helps with a much better even application when compared to your fingers.
Don't Drag the Blender
When you're finally using the blender, don't drag it over your face to apply it. Rather, as we mentioned in our section on using a beauty blender, you'll want to dab it over your face gently. This is better for your skin and helps spread your foundation much more evenly.

Maintenance and Care
Since your beauty sponge is going to touch your face, you want to keep it as clean as possible. Unfortunately, for most foam sponges, they're damp most of the time and end up being the perfect breeding ground for bacteria and mold.
Cleaning the Sponge
For cleaning the beauty blender, you can either use traditional soap or a makeup sponge cleanser, such as the Beauty Blender liquid cleanser. You'll also want a rough surface or cleaning pad for a deeper cleanse. After all, the blender itself is often porous and the centers are the most likely spots for bacteria to grow. The more you can make sure your sponge stays clean, the better.
First, you'll want to fill up a small bowl with warm and soapy water, either with bar soap, liquid soap, or your beauty blender cleanser.
You'll want to dip your beauty blender into this warm solution for around 30 seconds before squeezing the water out of it.
Begin gently massaging the blender with your hands or on the cleansing pad, and repeat the process a few more times of soaking and scrubbing.
You can visually tell once your blender is much cleaner since the discoloration from the foundation will begin to disappear.
Once the dirt, grime, and other bacteria are gone from the blender, you can store it in a cool and dry place until the next time you use it. You'll want to let the blender air dry in its own time.
Microwaving the Sponge
Yep, you read that right! Another way to clean your beauty blender without resorting to buying a cleanser is by using your microwave. You'll make a soapy solution once more with water and suds, filling up a cup about halfway. Then, you'll place your blender in the cup and pop it in the microwave.
Heat up the microwave for 30 seconds to 1 minute, but make sure you stay close by in case you smell smoke. The high heat from the microwave effectively sanitizes your blender, making sure to kill off any bacteria or mold that may have started forming inside it.
Keeping It Clean
Once you've finished the cleaning process, you'll want to keep your blender in a safe location. Some may come with portable pouches or a container. Otherwise, you may want to purchase a small container of your own, just to store your makeup sponge when you're not using it.
If you plan on traveling and you need to transport the sponge, definitely make sure you have a separate container for the sponge. If you directly put it into your makeup bag, it's easy for germs or bacteria to get on the sponge, making it unsanitary and something you shouldn't be putting on your face.
Knowing When to Clean and When to Replace
Beauty blenders aren't meant to last you years. While you should clean them daily to keep them as sanitary as possible, there comes a day when you'll have to replace them. Generally, you should switch out your sponge for a new one every three months, though if you want to be extra safe, you can replace them more often.
Final Thoughts
Picking up a beauty blender is an inexpensive way to step up your makeup game, making makeup applications quicker and easier for you. After all, they're specifically designed to help you get full coverage with your makeup, and they're good at their job.
With so many styles, shapes, and colors to choose from, it's easy to pick out the perfect sponge that fits in with the rest of your vanity or bathroom sink!