Editor's Note: One of my favorite things about the seasons changing is shaking up my skincare and hair routines to reflect the shifts in my day-to-day environment. If you're thinking of revamping your hair routine for the season change, you may be curious about Wild Growth Hair Oil.
While Wild Growth Hair Oil has been on the market for decades, it remains a hidden gem for the most part, which is one of the reasons why I love recommending it to my friends! I also love a formula that's all-natural; my scalp can be sensitive and sometimes synthetic ingredients aggravate it.
Along with how to use the oil, we included a few hairstyles that Wild Growth Hair Oil can help you achieve. Read on to see if this is a system to add to your summer haircare stash!
Everyone wants to have healthy, thick, lush hair, but it's tough to find a product or a therapeutic method to adequately succeed in getting it. This is where the salon shop's best-kept secret, Wild Growth Hair Oil, comes in.
A lot of people know that using Wild Growth Hair Oil promotes healthier, silkier, and longer hair, but if you are experiencing issues like hair loss, thinning, or hairline changes, this product is also for you!
To start, it should also be noted that the Wild Growth method of hair care is actually made up of two products: Wild Growth Hair Oil and Wild Growth Light Oil Moisturizer. Both oils are also sold as a complete system that work in tandem to give you the healthiest and most lush hair possible. For best results, it's advised to use both products as outlined below.
What's in Wild Growth Hair Oil?
The first question you ask about any product going on your skin or in my hair is "what's in it?" Luckily the Wild Growth family is made up of concentrated, natural ingredients, the foundations of which we've outlined here.
Both products in the Wild Growth system contain bases of olive oil and jojoba oil, which are the main ingredients that help with hair hydration and conditioning. Along with these oil bases, both products also contain rice bran and pumpkin seed oil. There are also essential oils present in both that include clary sage, frankincense, eucalyptus, peppermint, lavender, and others that differ slightly between products.
Wild Growth Hair Oil is a heavier oil and contains cocoa butter, mushroom, chickpea, and lentil extracts. Wild Growth Light Oil Moisturizer is its lighter counterpart, containing castor oil, safflower, chamomile, and grapeseed oil.
It should be noted that while each product is all-natural, neither of them are hypoallergenic. So, if you have allergies to specific essential oils or other ingredients of the like, it's best to check both of the full ingredients lists accordingly, which can be found here.
Does Wild Growth Hair Oil Work?
While many testify that Wild Growth Hair Oil does give you results in a relatively quick fashion, it's important to remember that using it consistently is what will give you consistent results. Stopping usage will unfortunately also stop any progress on luster, shine, and growth that was made.
What Are the Steps in Applying Wild Growth Hair Oil?
If this is your first time using Wild Growth Hair Oil, it's best to start with a test amount on a small section of your hair, somewhere unnoticeable like behind your ear. This is called a patch test, the results of which will tell you if your hair or scalp is going to have a reaction to the product (for full patch test instructions, see here.) With Wild Growth Oil (and Moisturizer), it's best to wait two days after applying the patch test before proceeding with the whole scalp and the rest of your hair.
Once you know the product is safe for you to use, here's how to get started!
Washing Your Hair With Wild Growth Hair Oil
Start with the following method once a week and keep an eye on the results daily. Over the course of the first month of use, slowly increase applications up to three times a week.
Shake the product well before each use, to make sure ingredients are well mixed. If you plan on using heat on your hair (whether you're blow-drying or using a flat iron) it's advised to use slightly more oil than normal to prevent heat damage.
For straight or wavy hair (types 1 and 2):
First, mix 5-20 drops of Wild Growth Light Oil Moisturizer in with your shampoo before applying. This will help encourage growth in your hair, as well as defend your scalp from harmful chemicals in shampoos. If you are new to product usage it's best to begin with a lower drop number, as the oil is very concentrated.
After your hair is rinsed but while it is still wet, apply 5-30 drops of Wild Growth Light Oil Moisturizer to your hands and work your way evenly around your scalp and through the ends of your hair.
Leave the product in as the presence of it will help with breakage and damage associated with drying off after washing.
Once you are out of the shower and your hair is ready to be dried, apply another 5-120 drops of Wild Growth Hair Oil by itself to your hair and scalp, making sure to spread the oil evenly.
Let the oil soak into your scalp for 3-5 minutes before proceeding with activities such as blow drying, brushing, combing, or styling.
For curly or coily hair (types 3 and 4):
Apply 20 drops of Wild Growth Hair Oil per quarter section of medium-length hair (80 drops in total.) For longer or shorter hair, adjust the drop number accordingly.
Once your hair is oiled, braid it. From here there are different styling options depending on the look you're going for:
Look 1: Leave in the braids. This will protect your hair, and you'll be done!
Look 2: Unbraid your hair and brush/comb it out while it is damp. For a classic Afro look, finish styling it under a low-heat blow dryer.
Look 3: Unbraid your hair and blow dry it on a medium heat for a straight, blown-out Afro. For a compact/straightened hair look, you can use a medium-heat press after it is blown dry.
Conditioning Your Hair and Scap With Wild Growth Hair Oil
For all hair types, reapply Wild Growth Light Oil Moisturizer alone to your scalp and through your hair if it gets wet because of rain, swimming or sweat.
If your hair needs more body:
Put 5-10 drops of Wild Growth Hair Oil on your hands while they are dripping wet and work the oil through your hair and scalp, starting with the thickest part of your hair.
Carefully comb/brush your hair every 3-5 minutes until your hair completely dries. When it's done, it should hold a lustrous shininess without it being oily.
If your hair becomes too oily, skip some between-wash applications.
If you're experiencing split ends, hair loss, or breakage:
Wet your hands and then add 5-10 drops of Wild Growth Light Oil Moisturizer.
Rub your hands together, and then start with the densest sections of hair.
Gradually rub the moisturizing oil through your hair to the areas with the most breakage/hair loss.
Lightly comb or brush hair every 3-5 minutes until it dries completely.
For curly or coily hair (types 3 and 4):
Reapply Wild Growth Hair Oil when hair has become frizzy.
The oil can be applied either alone or mixed with a small amount of Wild Growth Light Oil Moisturizer.
Reapply Wild Growth Light Oil Moisturizer by itself when your hair and scalp have become overly dry.
If you have special hair needs, the manufacturer has a very detailed page on specialized instructions for various concerns like dandruff and severe hair loss, which can be found here.
If you can feel oil running down your neck or face, try using fewer drops of it in your next application. Like with any beauty product, if you notice discomfort or skin reactions while working with the Wild Growth family, you should discontinue use for your safety.
Final Thoughts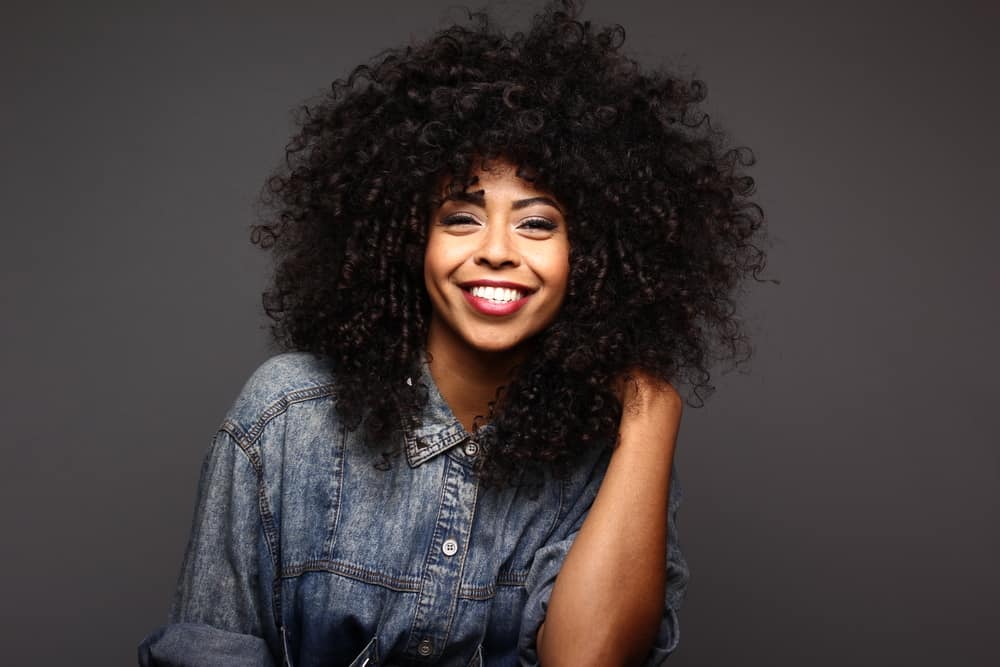 The Wild Growth system makes getting the hair of your wildest dreams easy to achieve and maintain. As a bonus, because such a small amount of the product is necessary for use per application, your first bottle will last you well through your hair's transformation no matter if you're looking for hair loss recovery or simply to add more moisture in your hair care routine.
Wild Growth Hair Oil is the gift that keeps on giving. The products nourish both the hair and the scalp, so issues like split ends and dryness are addressed in its first applications, and then over time hair begins to grow healthier and fuller.