If you've ever dreamed of living deep in the forest, foraging for acorns and berries and befriending the woodland creatures, Mori Kei might be a style that speaks to your soul. The look focuses on elven and spritely styles that evoke natural settings.
Mori Kei (sometimes just called Mori or Mori Girl fashion) first popped up in Japanese street fashion in the early 2000s but has seen a resurgence in popularity recently. You might be wondering what defines Mori Kei, how it differs from other aesthetic movements, and how you can craft your own Mori Girl look. We're fascinated by the trend too, so we're here to help.
Is Mori Kei the Same as Cottagecore?
2023 saw a huge movement knows as "Cottagecore" pop up on various social media platforms. It makes sense. Cottagecore is an aesthetic style that's about embracing simplicity and coziness rather than getting overwhelmed by our fast-paced digital lives. The movement is about embracing a slower-paced life full of simple pleasures and homespun goods.
Style plays a large part in this movement, too. Cottagecore style has a few key markers that seem to define it (although there are debates about this in certain online forums, and there are offshoots and variations of the style as well). Using layers in outfits, usually based around skirts, is key. Soft, loose-fitting garments are topped with accessories like cozy knits and aprons. Pastels and feminine lace details are also popular.
Differences Between Mori Kei and Cottagecore
Mori Kei can literally be translated as "forest style," and it has a lot in common with Cottagecore fashion. It also leans heavily on loose, flowy layers and the philosophy of gentleness and simplicity are very similar. Mori Kei tends to embrace more earth tones and rustic fabrics, focusing more on the actual forest and nature. It also embraces some fantastical fairy tale elements aesthetically.
Quite simply, there is a lot of overlap between the two communities, and some consider Cottagecore style to be an offshoot of Mori Kei. But cottagecore is more of a lifestyle movement that focuses on gentle and romantic influences from the past, while Mori Kei is a fashion movement that draws inspiration from nature, specifically forests. If Cottagecore is the pretty milkmaid from the farm on the hill, Mori Kei is the herbalist who lives deep in the woodland.
What Is Dark Mori?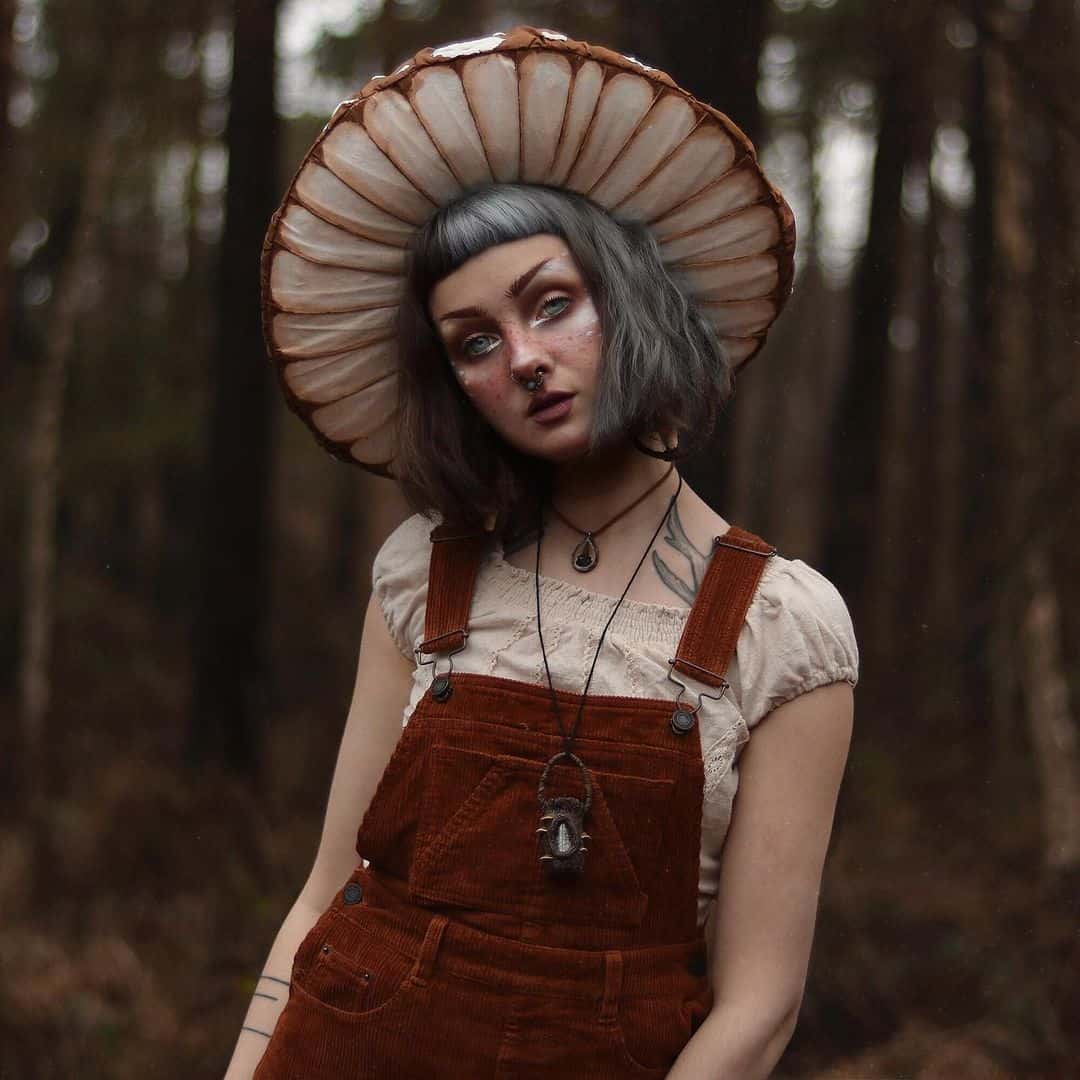 As a counterpoint to Cottagecore's pastel and pastoral take on Mori Girl fashion, Dark Mori embraces a gothic tinge to the forest aesthetic. Dark Mori draws more inspiration from the witches and evil queens of fairy tales than from princesses or elves.
While still embracing layers, loose fits, and earthy details, Dark Mori incorporates darker, more saturated colors. Black, purple, and dark greens are common in Dark Mori looks. While white and brown may still make an appearance, the overall palette is much deeper.
Dark Mori plays more on the eerie and creepy character of the forest–think of the forest at night under a full moon. They may incorporate accessories that draw inspiration from animal bones and barren winter tree branches for a sharper, more sinister look at nature.
Key Elements to a Mori Kei Look
So now that you have an idea of how this look compares to Cottagecore, here are a few ways to build up your own Mori Kei wardrobe.
Silhouette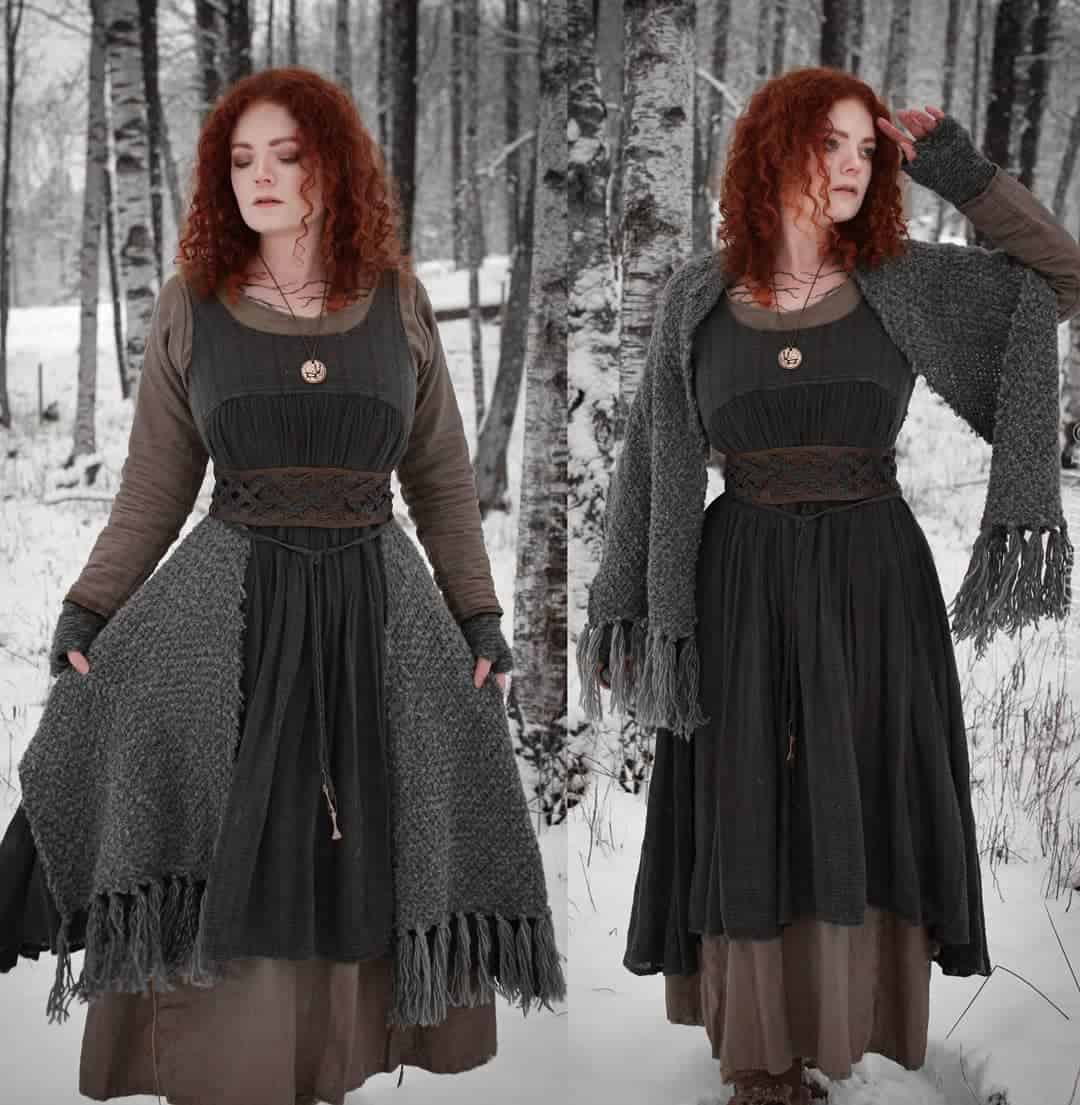 The overall silhouette of the Mori Girl style is quite relaxed and oversized. Nothing should cling along your body line, but the fabric itself should drape nicely. Hemlines tend to go below the knee, sometimes as long as floor-length, to create a flowing appearance.
For more curvaceous body types, it can be a challenge to find oversized items that feel flattering, particularly if you aren't a perfect hourglass. Some may find that having a single point of definition at their waist works better for them. So, tucking a sweater or blouse into a high-waisted skirt, or wearing a thick belt over a loose dress or tunic can achieve this.
To still incorporate the oversized elements of the style, you might choose a wider skirt with more volume. You can also wear items with fuller sleeves, maybe somewhat gathered at the shoulder to create a puffy effect, or a long sleeve that bells out around the wrist.
Materials
Choosing materials with nice textures that drape naturally is essential to creating a Mori Kei look. Earth tones are the star of the show with dusty and desaturated shades. Patterns inspired by nature such as florals are also a favorite.
More subtle than a print, looking for woven textures are a great way to add visual interest to your Mori Kei wardrobe. Herringbone weaves, lace details, and rough tweeds are especially attractive when combined with other layers.
As a movement based around nature, it makes sense that natural fiber materials are preferred by Mori Girls. Synthetic materials move differently, are less breathable, and aren't great for the environment.
Linen
Linen is a favorite for Mori styles due to its eco-friendly nature. More than that, linen has a beautiful texture that can range from extremely thin and fine, to thicker and more rustic. Linen softens the more you wash and wear it and can develop a subtly wrinkled texture depending on how thick it is and how you wear it.
Linen has been worn almost since the beginning of human history as a base layer in cooler climates and as a main garment in hot ones. It's great at wicking away sweat and preventing odor, making this an excellent material to wear as the layer closest to your skin.
Wool
In cold weather, adding cozy sweaters, scarves, arm warmers, leg warmers, and other knit items into your wardrobe can be both practical and stylish. Choosing natural wool is a great way to add a lovely texture to your wardrobe. Sturdy wool can also help your pieces last for season after season.
Merino wool is a good option if you find typical wool/acrylic blend sweaters to be a bit hot and itchy. It's also resistant to pilling, which keeps your winter items looking newer longer. Alpaca wool is a great option for accessories as well. It often has a pleasantly fuzzy texture and a plush soften that makes scarves and gloves feel luxurious.
Cotton
One of the most affordable and widely available natural fibers is cotton. It's easy to find long flowing skirts, button-up blouses, and dresses made from this plant. Cotton can be stiffer, with more body, or sheer and light, depending on how it's made.
Cotton lace is a great detail to add to your clothing as well. It tends to be a bit thicker and less delicate than other forms of lace, adding to its rustic appeal.
Creating Layers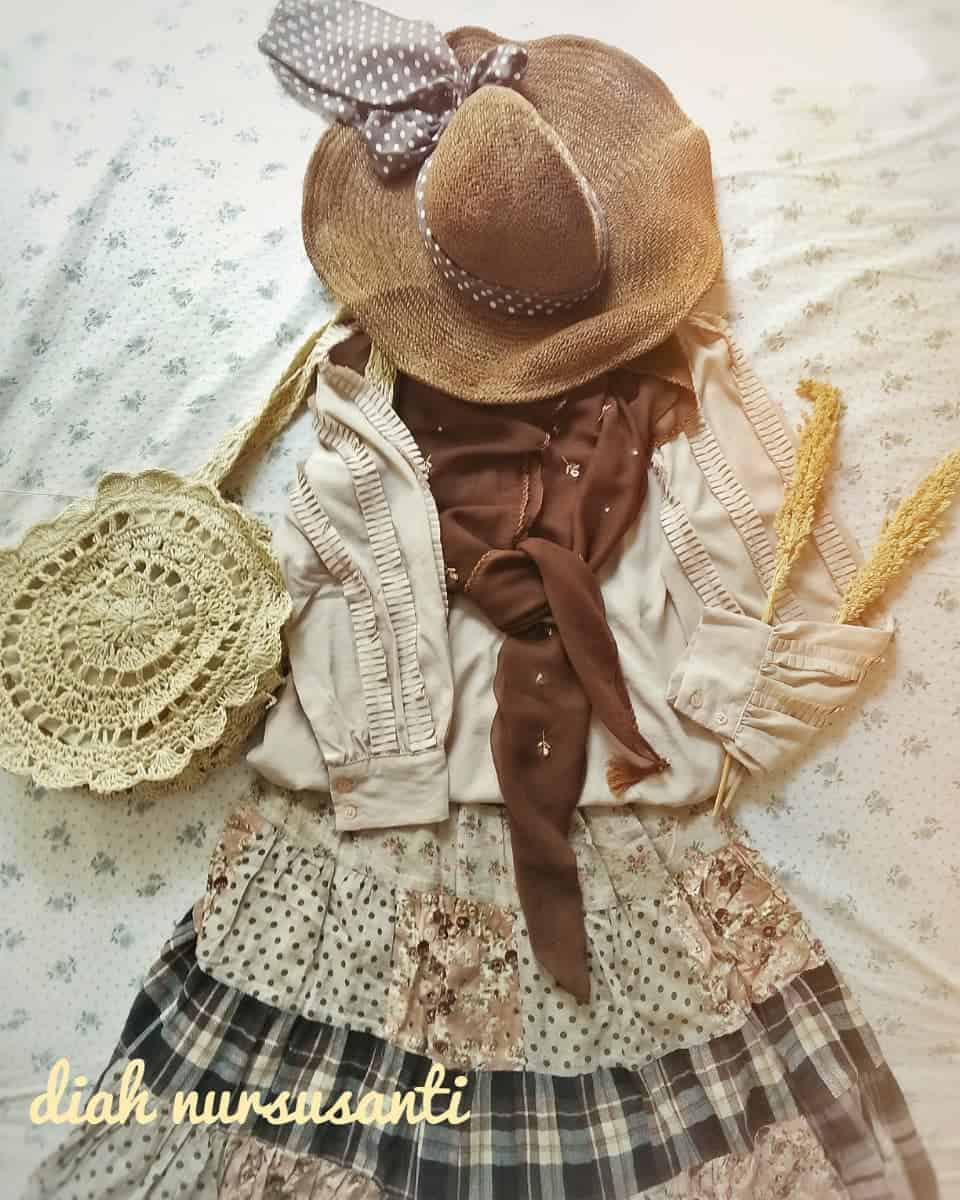 A major feature of all Mori Kei looks is the use of layering. Building thin layers is a great way to play with colors and textures.
Starting with a slip or chemise as the first layer you wear over your underwear is a common way to start. This underdress can be as simple or detailed as you like. This can peek out from under your other layers, perhaps allowing lace or embroidery details to show.
Most Mori outfits rely on skirts. You can layer longer skirts under shorter or asymmetrical ones to create the look of petticoats. Shawls and knit scarves can also be tied around the waist as an additional layer over a skirt.
Tights or knee socks can be worn underneath your skirts for added warmth in the winter. Bloomers or pettipants can also be added for warmth and can be worn long to hang out beneath the bottom of a skirt.
Despite the popularity of skirts in Mori style, trousers can be worn for a more masculine look. Even though it's called Mori Girl style, anyone can wear it. Choosing vintage style linen slacks or light, distressed jeans in the summer while corduroy, tweed, or velvet trouser in cold weather adds an attractive texture. Wear your pants cuffed or get a knickerbocker style trouser that ends at the knee to be layered with knee socks or tights.
Button-up or collared blouses are a great layer that can be worn with vests, cardigans, and other knits. A loose tunic can also be a great option for your upper half as well. A loose crochet shawl looks wonderful draped over a blouse or tunic.
You might also choose to wear a cotton sundress over a petticoat layer. A blouse can be layered underneath the dress for a pinafore look, or a drapey cardigan can go over the top. You might finish your look with an actual pinafore on top if you're going for more of a Cottagecore take on Mori Kei. Long coats or cropped blazers are common top layers for cold weather.
Details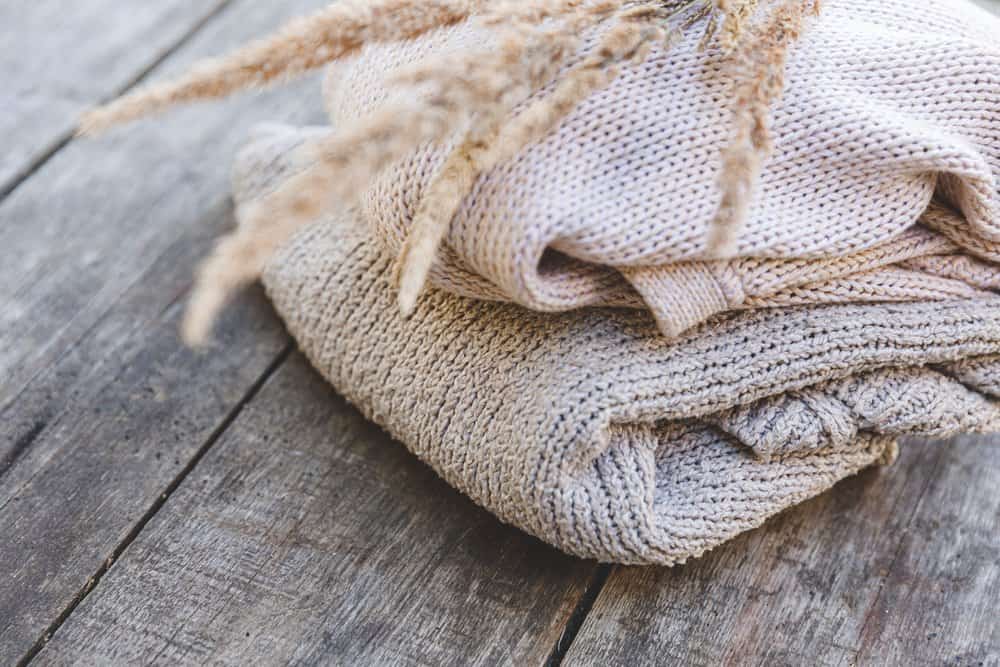 Adding your own personal touches to an outfit helps take your look from a picture in a magazine to something you can fully live in and feel at home in. There are many themes and motifs you can choose from nature to work into your accessories. You can choose a few things particular to your taste to create a signature style.
Adding accessories like jewelry, pins, and scarves can help you develop your look. You might hone in on one or two natural motifs you particularly like, such as mushrooms or leaves and vines to base your colors and accessories around.
Where to Get Mori Kei Clothing
You might wonder where you can find pieces to build up your own Mori-inspired wardrobe. It can be tough if the main shopping options near you seem to be trendy fast fashion and athleisure brands. Once you get a bit more creative, though, you might find more options than you initially thought.
Thrift Stores
Most communities will have some sort of secondhand store. Goodwill stores are very common, as well as charity shops for hospitals and other public services. Online thrift stores are also becoming more prevalent.
You can often find timeless vintage pieces at these stores for a moderate price. Blazers and jackets are often easy to find secondhand, as well as vintage sweaters for layering. You can also find a good variety of accessories at many thrift stores.
DIY
If you have any sewing skills or would like to develop some, you can create some of your own pieces or alter existing ones. Even without a sewing machine, all you need is a needle and thread to customize your wardrobe.
There are some easy ways to add a cute Mori flare to items you already have. Adding ribbons to the cuffs or collars of your blouses adds a charmingly old-fashioned look. Changing out the plain buttons on a shirt with some mismatched vintage buttons personalizes your outfit. It's also easy to stitch a bit of lace onto the hem of a skirt, especially striking on a petticoat layer.
Skirts are some of the simplest things to design and sew, so they're a great beginner project. Sometimes you can even thrift materials for sewing. Vintage tablecloths and curtains can be made of great material that can be recycled into clothing.
Online Sellers
Since Mori Kei appeared on the scene in the early 2000s, specialty brands and even publications dedicated to the style started popping up. Many of the brands are based in Japan, which can make international shipping expensive and sometimes difficult to arrange. They can also be limited in their size range, typically being around the equivalent of a petite extra-small to medium in western sizes.
Forest Girl Clothing is an online retailer selling within the US that offers Mori Kei clothing at an affordable price and even with some items in extended sizes. The site also has a curated gallery of different Mori looks, including Cottagecore and Dark Mori styles to help inspire your own outfits.
YesStyle also sells a range of Japanese streetwear clothing to an international market, including Mori Kei-appropriate pieces. Holy Clothing sells a wide range of historically inspired boho layers that might be worth looking at as well. For chemises and petticoats, they're a particularly useful resource.
If you're looking to invest in unique handmade pieces, Etsy is a great resource. It's a world where creative smaller brands and creatives converge in a single marketplace to bring you nearly anything you can imagine.
Would you like a beret that looks like a toadstool? What about a ruffled linen apron that looks like something from a Ghibli film? A petticoat with asymmetrical layers of vintage lace? You can find all of the above on Etsy. Many makers also offer customization to help you find exactly what you're looking for.
Creating Your Own Mori Style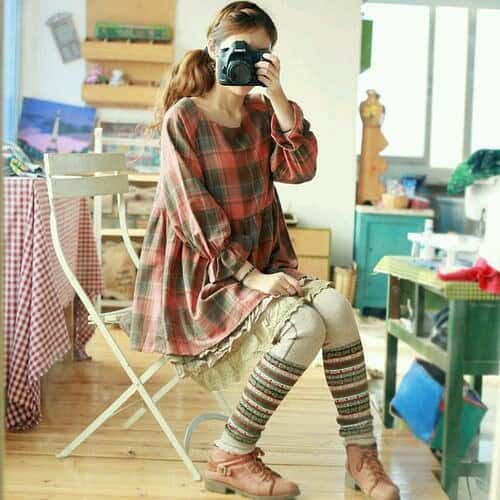 As with any style, it's all in what you make it. Looking at street style photos and magazines is a great way to get started, but at the end of the day, you'll need to figure out what works for you. With all the variations to the Mori aesthetic, it's easy to find inspiration that helps you discover your ideal personal look.
At its heart, Mori Kei is all about slowing down and reconnecting with nature. It's about finding beauty and wonder in the little things, whether you live on a farm or in a big city. Clothing is an important aspect of expressing ourselves and interacting with the world around us. By building a Mori Kei-inspired wardrobe, you tell the world you're trying to be more intentional and mindful.