Is your hair knotted? Does it look like a bird's nest? Knotted hair is notoriously difficult to maintain and care for. If you break the knots, your hair becomes uneven and damaged. However, you can't just sit by and do nothing. If you don't try to get the knots out, it'll only become a larger mess.
This article will explore some of the main reasons why hair gets knotted, so you know what to avoid. We'll also go through a step-by-step guide on how to get knots out of hair and give you some tips and tricks on how to prevent your hair from getting tangled and knotted up in the first place.
Reasons Why Hair Gets Knotted
Before we start on how to get knots out of hair, let's first figure out why your hair gets knotted and tangled in the first place. If your hair is getting knotted up because of preventable reasons, you might want to change your hair care routine by trying out different hair products or hairstyles.
Overexposure to Heat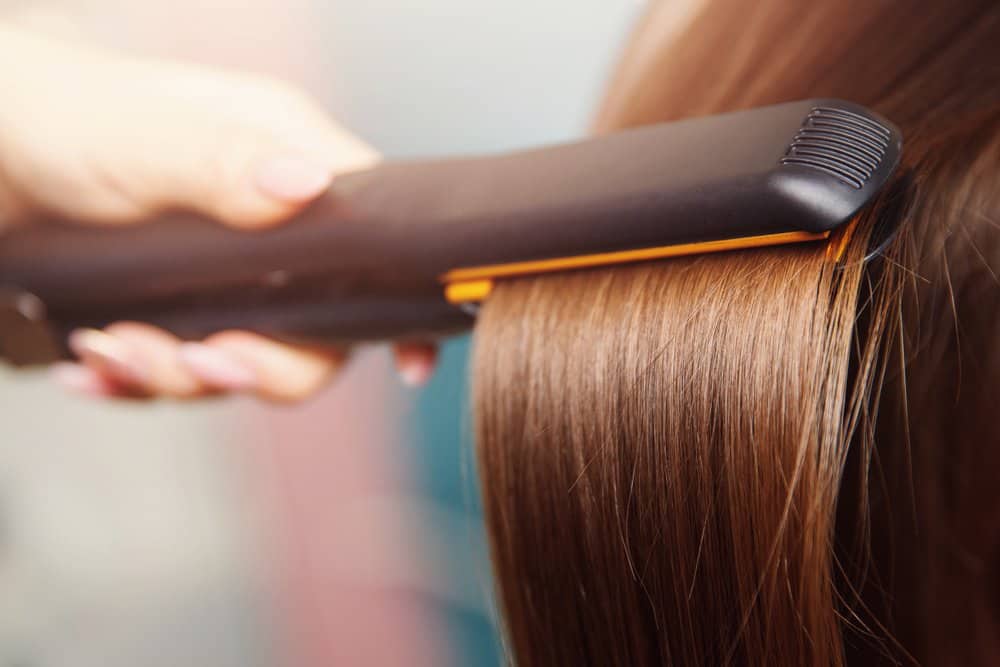 Overexposure to heat is one of the main reasons why hair gets knotted. If your hair is regularly exposed to hot styling tools, like straightening irons, or is heat-damaged from the sun, it'll become brittle and dry, which makes it prone to knotting.
Depending on how fragile your hair is, it can even sustain hair shaf damage if you blow dry it for long periods of time. With that said, studies have also found that the cell membrane complex of hair can become damaged if it is dried naturally.
The best thing to do is to use a hair dryer at a distance of about 15 cm. Make sure to move the blow dryer constantly, so the heat is not concentrated on one area for too long.
Hair Type and Style
Tangled, knotted hair isn't always a sign that there's hair damage. If you have long hair, your hair is much more likely to knot because the strands are more likely to get jumbled together. So, if you're sick of having to deal with knotted hair, consider switching to a hairstyle that is shorter than shoulder length.
The same can be said for those with curly hair. Those with curly or coiled hair are more likely to get "fairy knots," which are essentially single-stranded knots. This is because their follicles are oval-shaped, so the hair grows out in a twisty shape, which intertwines when you sleep.
Dry Hair
Last but not least, your hair can get incredibly knotted if it's dry. Your hair can become dry if you expose it to too much sun or salt. If you go swimming in the pool or in the ocean really frequently, the chlorine in the pool and the salt in the water will dry out your hair.
Your hair can also become incredibly dry if you frequently use products that contain alcohol. Check out your hair products, like your mousse, gel or hairspray, to see whether it contains a lot of alcohol. If it does, you'll either want to look for another brand that doesn't have any alcohol or avoid styling your hair with those products as often.
Dealing With Knotted Hair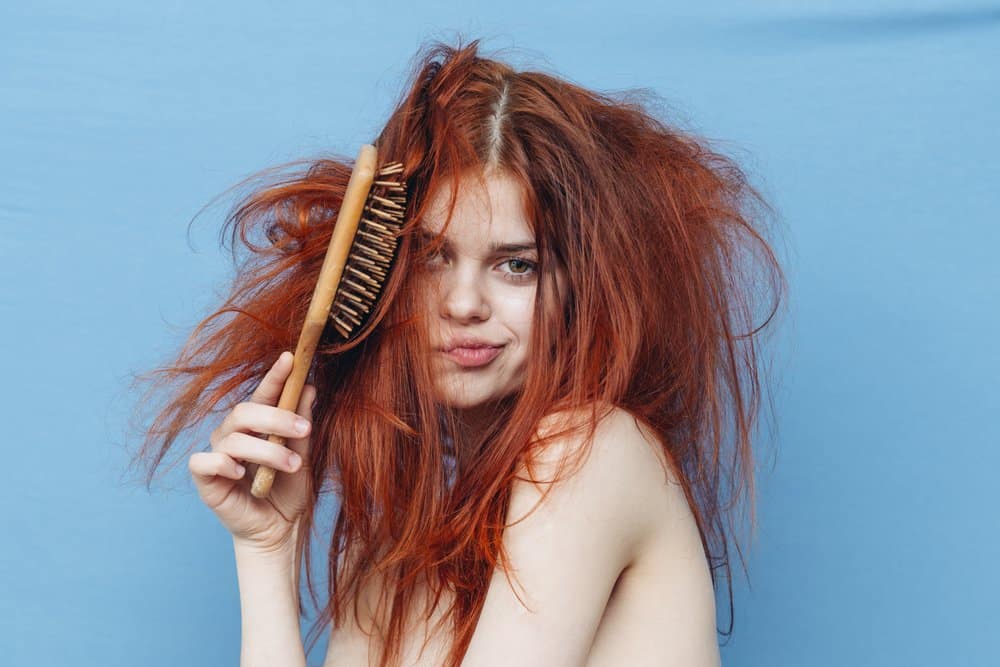 Anyone who has ever dealt with knotted hair will know just how annoying and painful the entire thing can be. Short of cutting out the knots, detangling your hair is not going to be easy.
You should find a chair and get comfortable, because the detangling process can take well over an hour depending on how knotted your hair is and how much hair you have.
#1. Find a Place to Sit
First things first, get comfortable. Detangling knots takes a long time. If you're just learning how to get knots out of your hair, you'll need to take it even slower to get the hang of how to handle your hair.
Put on a nice show or some music to keep yourself preoccupied and even pour yourself a nice glass of wine or a cup of hot cocoa. Depending on how knotted your hair is, the detangling process can take well over an hour to complete. You'll need a lot of patience.
#2. Section Out Different Areas
You'll find that it's much easier to get the knots out if you section out your hair and work on different areas at a time. Try to section out your hair to as small knots as possible. This will make your life a lot easier. Tie up the other knotted sections, so they don't interfere with you while you work on each section.
#3. Use Your Fingers First and Work Your Way Up
Work on detangling your hair from the bottom up. This prevents breakage and allows you to section off your knotted hair into even smaller parts. Start by using your fingers. You should be able to easily untangle some of the looser knots without breaking your hair.
To untangle your hair, gently tug on different sections. Place your fingers in the loops and try to gently ease your hair out of the knotted mess. Tug sideways and not downwards, as downwards will only tighten the knots and make them less manageable.
#4. Apply a Detangling Product
If you're still having a lot of trouble removing knots in your hair, try a hair detangler. These products come in many forms: creams, sprays and oils. Regardless of which form you prefer, these products all do the same thing, and that is to remove knots and tangles by making your hair smooth. Detanglers will also protect your hair and reduce breakage and overall stress.
Many hair detanglers will also moisturize your hair and add some shine to it. Look for products that contain a lot of vitamins, as the vitamins will strengthen your hair to prevent future breakages.
#5. Comb Through It With a Wide-Tooth Comb or a Detangling Brush
Once you've gotten the knots into more manageable sizes, you can try using a wide-toothed comb or some type of detangling brush. A fine-toothed comb will only make the knots tighter, but a wide-toothed comb can actually loosen the knots up, so they're easier to work with.
There are also unique detangling brushes that separate the strands of hair sideways to get rid of knots. Like wide-toothed combs, these brushes have unique bristles that avoid breaking any of the knots.
If you have fine hair that is prone to breakage, look for a detangling brush that has extra thin, flexible bristles.
Should I Detangle Knotted Hair in the Shower?
There's still quite a lot of debate over whether you should detangle knotted hair in the shower or not. From our point of view, there are pros and cons to doing so, and you should do what works best for you.
The reason why some experts would urge you not to detangle knotted hair in the shower is because wet hair is a lot weaker than dry hair. It'll break easily. At the same time, some people also find that wet hair tangles easily; however, it could depend on one's hair type.
On the other hand, if you detangle knotted hair in the shower, you can apply conditioner into your hair, and the conditioner will help separate the tangled strands. Many experts recommend applying a conditioner first or a hair mask before trying to work out the tangles.
How to Prevent Hair From Knotting
The best way to deal with knots is to prevent them from forming in the first place. Once your hair becomes knotted, it's damaged, although the extent of the damage will vary. If you already have difficult-to-manage hair, needing to take time out in the morning to get rid of knots can be very tiring.
Just a little effort and the implementation of preventative measures can go a long way in protecting your hair and keeping it silky smooth.
Use a Satin Pillowcase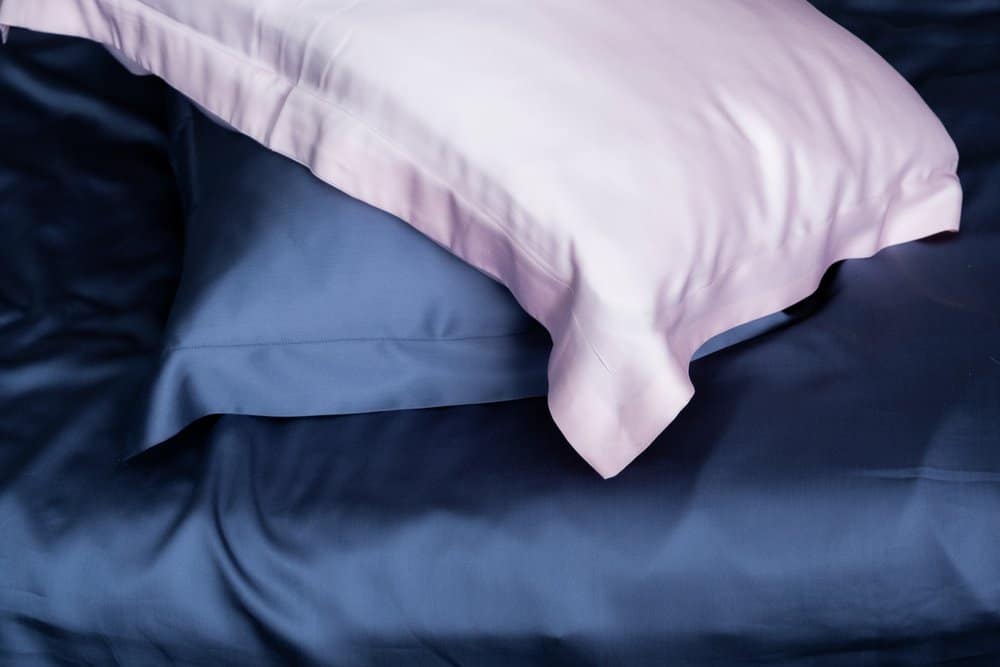 Hair catches against cotton threads and will start to become knotted as you toss and turn throughout the night. If you wake up with a bird's nest every morning, it's time to make the switch to a satin pillowcase. Satin describes the weave of the materials, and satin pillowcases have a soft, smooth surface that looks and feels absolutely luxurious.
This smooth surface will not rub up against your hair, even if you toss and turn throughout the night. Furthermore, these pillowcases are non-absorbing, which will help to further protect your hair and keep it hydrated.
Condition Your Hair Regularly
Never skip out on the conditioner in your hair routine. Much like how you need to moisturize your skin, you really need to moisturize your hair as well. In fact, the American Academy of Dermatology (AAD) recommends using a rinse-out conditioner after every wash at least a few times per week.
Conditioner contains cationic surfactants that smooth out your hair and emollients and oils that hydrate it. Let the conditioner sit in your hair for a bit, so that the ingredients can penetrate into each strand.
Apply the conditioner to the ends of your hair; however, if you find that your hair is always getting knotted, apply a leave-in conditioner or an all-over conditioner once a week.
Apply a Hair Mask
If your hair is super dry, using a conditioner alone isn't going to do the trick. Instead, you'll want to find yourself a moisturizing hair mask that will penetrate deeply into each strand of hair and hydrate it.
Hair masks contain very nourishing oils that can restore your hair and help repair any damage that it has sustained. Ingredients that you should look for include:
Argan oil, which softens, moisturizes and protects hair. Argan oil is full of important vitamins, fatty acids and minerals that restores bounce and shine to your hair.
Avocado oil, which contains a lot of vitamin E, lecithin and fatty chlorophyll. In comparison to some of the other oils in this list, avocado oil is much lighter, so it's a great choice for those who don't like the thick texture of some of the more intense hair masks.
Coconut oil, which can penetrate into the hair shaft to nourish it. Coconut oil is suitable for all hair types, and will make your hair smell absolutely divine!
Honey, which isn't a moisturizer, but is great for hair. Honey contains a lot of antioxidants and has antibacterial qualities as well. This ingredient can protect hair and manage split ends.
Shea butter, which contains a lot of beneficial fatty acids like stereic, oleic and linoleic acid. Linoleic acid stimulates hair growth while oleic acid prevents water loss and keeps hair soft and pliable.
Massage the hair mask into every strand of hair and even down to the roots. Let the hair mask sit in your hair for about 30 minutes before washing it out. You'll should see and feel a noticeable difference immediately!
Choose the Right Hair Products
You should also use hair products that are made for your hair type. For example, if you frequently have dry hair, you'll want to look for shampoo, conditioner, or hair oils that can treat that issue. If you have natural hair, you might want to find a combing cream that can give your hair shine and body.
If your hair gets knotted constantly, try to avoid volume-building sprays and other hair products that contain a lot of silicone. This is especially true if you have fine, straight hair. This ingredient can make your hair sticky, which, in turn, makes it more prone to knots and tangles.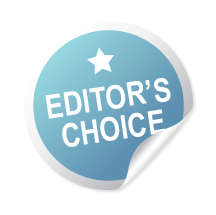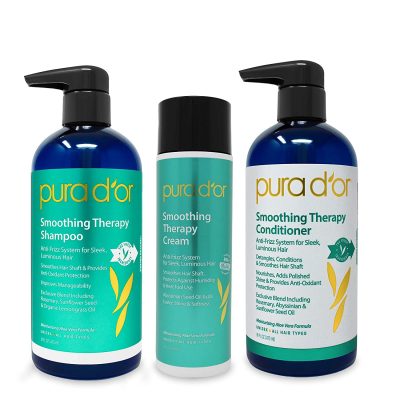 Aside from being all natural, the shampoo also has a lovely lemony and licorice smell. This product has no sulfates, parabens, or silicones. It is good to use on colored, chemically treated, and even damaged hair. No side-effects will occur.
View on Amazon
Wear Protective Styles
Another thing that you can do is to wear protective styles. In most cases, your hair becomes knotted when you sleep. The best way to prevent knots is to braid your hair before you go to sleep.
If you notice that your hair is getting knotted up because it's too dry or damaged, you might want to consider wearing other protective hairstyles while your hair recovers. Common protective hairstyles include short twists, cornrows, breaded braids, space buns, Bantu knots, Senegalese twists, Ghana braids, crochet braids, Dutch rolls and twisted updos.
Take a look at the video below for 5 fun protective hairstyles!
Use a Wide-Tooth Comb
Regular hair brushes can cause your hair to break. Wide-tooth combs, on the other hand, are much gentler and are great tools for getting knots out of hair. This type of comb will loosen the knots and help separate your hair as painlessly as possible.
Be Mindful When Styling Your Hair
Overexposure to heat is one of the main reasons that hair gets tangled and knotted. To avoid knotting, be mindful when styling your hair. Try to avoid blow drying, straightening or even curling your hair, as it can cause it to become dry and dull.
If you really need to style your hair, make sure that you set the temperature to low to medium and to apply a heat protectant first.
Brush Your Hair Regularly
Brushing your hair regularly can get rid of small knots and prevent them from forming a larger and more complicated mess. Brush your hair two to three times a day and use a soft bristle brush to prevent breakage.
Be mindful of how forceful you are when brushing. If you're not gentle, you could end up causing a lot of breakage!
Rinse With Cold Water
Many experts recommend doing a cold water rinse instead of a hot water rinse if knots are a huge concern. Warm water can effectively deep clean hair; however, it also washes away the conditioning by dissolving most of the lipids in the conditioner.
A cold water rinse, on the other hand, will remove excess product without getting rid of the much-needed oils. It seals in moisture in the hair to keep it hydrated and moisturized.
Proper Hair Care Can Reduce Knots
Knotted hair can be a sign that there's hair damage; however, those with curly and thicker hair are more likely to get knots in their hair, and that doesn't necessarily mean that their hair is damaged. If the knots aren't detangled though, they could end up damaging your hair and causing a lot of breakage.
If you've noticed that you've been getting a lot of knots, put some time aside to brush your hair and detangle knots every day. Next, make sure that you implement the preventative measures listed above. With time, you'll notice that your hair will become shinier, healthier and more luscious.