When Spaniards Amancio Ortega and Rosalia Mera founded fashion megalith Zara in 1975, it sprang from one simple motive: to provide shoppers with quality, high-fashion lookalikes for a fraction of the price. Fortunately, the corporation has steadfastly maintained that mission well into the 21st century, as Zara now boasts more than 7,400 stores in 202 regions worldwide, plus 49 markets served by online shopping.
Men, women, and children everywhere love the contemporary-chic pieces that Zara has come to be known for. The company has created a much-needed bridge for serious fashionistas who don't have the budget to match.
Whether you're in the market for some durable denim or a statement piece that'll turn a head or two, Zara is a reliable retailer for such things. In fact, Zara's introduction of this "fast fashion" retail concept has exploded since its inception, as you can see in just about any online and brick-and-mortar retail store today.
But for those who are itching for a little more than what Zara has to offer, you're in luck. We're here to talk about ten of our favorite retailers that are similar to Zara, both in style and price range. However, each of our top ten picks are unique in their own right for what they have to offer, which is precisely why we love them so much.
1. Best All-Around Brand: ASOS
Talk about a one-stop-shop; ASOS sells more than 850 brands, as well as its own line of apparel and accessories, to all 196 countries of the world. Now that's service! Like Zara, ASOS is best known for its sleek, contemporary styles that look as if they were freshly plucked from the runway. Better yet, their price points are similar to if not slightly less than Zara's, making it wholly affordable for the money-minded trendsetter.
It also carries sizes as high as US 22, as well as petite and tall options, meaning that just about any body can enjoy what ASOS has to offer. Whether it's basics, outerwear, activewear, swimwear, shoes, or beauty and skincare products, ASOS is right up there with Zara in terms of affordability and versatility.
2. Best Luxury Brand: Aritzia
We love Aritzia not only for its minimalist styles that call to mind Calvin Klein's heyday of the 90's, but the quality of its apparel is nearly…un-apparel-eled. Even though their price range reflects this–think a single-breasted blazer for upwards of $200–you'll be hard-pressed to find styles, cuts, and patterns as unique as what this retailer has to offer.
Our favorite offerings include vegan leather pants and a smocked-ruffle camisole in burnt orange–both of which are perfect for a low-key night out. It's hard to toe that line of vintage and fashion-forward, but Aritzia nails it effortlessly with their soft, earthy color palette. They also have sizes up to US 16 so that folks beyond the straight-sized can get in on the minimalist fun.
3. Best Budget Brand: H&M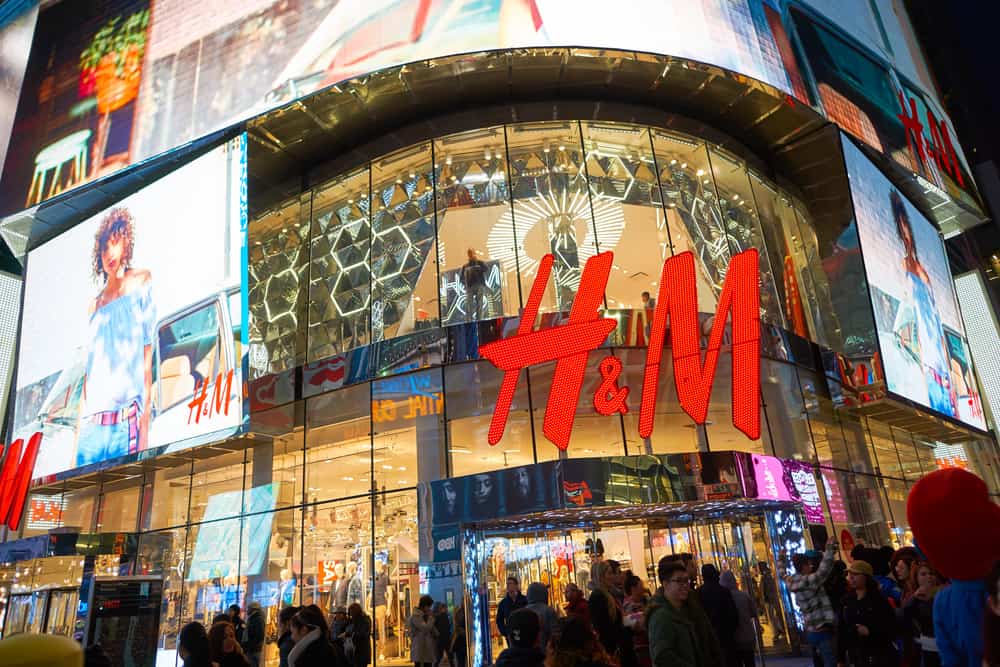 Few people have walked through a mall without seeing an H&M, which is another fashion titan that graces many of our closets. While it's similar to Zara in many ways, it edges the latter out in several others thanks to its aggressive discounting, frequent sales, and artist collaboration, making it a wallet-friendly dream come true for Gen Zers and other young folks.
H&M has also become one of the biggest players in casual wear, which currently dominates its offerings. However, it also carries dressier options boasting tasteful and understated patterns–and in sizes up to US 26, no less. For affordable garb in a range of styles, designs, and sizes, there's really no better pick than H&M.
4. Best Plus-Size Brand: Eloquii
Any plus-sized person will tell you what a pain shopping can be. Sometimes it seems like all those gorgeously funky patterns are made for the straight-sized only. Like Zara, Eloquii has a host of style, design, and color options that make it a solid contender for anyone looking for a fast-fashion retailer. However, Eloquii took note of this sizing gap and decided to create styles exclusively for people sized between a US 14 and a 28.
If you're more partial to playful animal prints and eye-catching patterns, Eloquii has blouses and dresses to spare. But for those who are looking for more of a chic menswear look, they can opt for black pintuck pants or long sweater vests in creamy beiges and other neutrals. In short, Eloquii's sprawling range of styles, patterns, and designs make it an excellent choice for those who know that "the fun doesn't stop at size 12."
Dressing for work shouldn't bore you, and Pixie Market proves it. With their ahead-of-the-curve cuts, bold silhouettes, and understated earth tones, putting together your latest boardroom look has never been easier. Even though their price points are slightly higher than Zara's, each of their pieces is crafted with the kind of quality that ensures it's stitched together to last.
However, what we love the most about their pieces is their versatility. You can pair wide-leg trousers with a blazer for the office, or with a sleeveless tee for stepping out on a Saturday afternoon. If you lean more towards the feminine side, you can also choose from an array of ruched floral blouses and lovely satin skirts that effortlessly capture that Parisian je ne sais quoi look. Complete your outfit with any of their outerwear or accessories, or hit the sale rack to browse hundreds of discounted items.
When it comes to budget-friendly basics with a minimalist bent, Dynamite is, well, dynamite! Much of their loungewear and activewear come in thoughtful neutrals and charming candy colors that won't assault the eyes. Our favorite thing about Dynamite, though, is that their basics are exactly that: no frills, both washable and wearable, and all in an extensive color palette that balances classic and chic.
Pricewise, they're similar to Zara, so you won't find too big of a jump in either direction. However, they always have some phenomenal deals going on, including an extra 30% off on all sale items. This means you can save up to 70% on some pieces, all of which capture Dynamite's effortlessly minimalist essence.
Even though Everlane's item selection is just about as diverse as the other brands on this list, its real claim to fame is its denim. Not only is Everlane's clothing sourced and produced sustainably, their Authentic Stretch technology ensures that you'll get a long-lasting, great-fitting pair of jeans that won't loosen over time. Surprisingly, though, lighter washes tend to be a bit stiffer than their indigo counterparts, so consider this when browsing their selection.
They boast a pretty extensive selection of cuts and styles for their denim, too: skinny, bootcut, relaxed, flare, wide-leg, slim, and straight, to name several. Most pairs run between $60-$100, but they rival designer jeans in quality, proving that you can get massive value with a luxury feel, and all at a discount retail price.
@everlane

We're getting low (low, low, low) with your favorite apple-bottom jeans. The Way-High is now way low—starting at $68 for a few days only.
Lots of people flock to Zara for their offbeat statement pieces, featuring a combination of textures or daring crops, for example. & Other Stories is another retailer that follows their eclectic lead, touting asymmetrical ruffles, wool-blend button-down shirts, and scalloped pleather skirts that can easily put you at the fashion forefront in any scenario.
A lot of this retailer's pieces are more on the feminine side, making them perfect for your inner ingenue. They're slightly pricier than Zara, but still within a reasonable range. Our one gripe is that they only offer sizes up to US 10, making it pretty off-limits for plus-sized folks.
9. Best Future Vintage Brand: Amour Vert
If the term 'future vintage' makes you do a double-take, don't worry–we know they don't look like they should go together. However, think of it more in terms of retro with a twist, or what retro will look like in the future. Amour Vert is one brand that taps into this seemingly impossible concept perfectly. They frequently contrast boho-chic patterns with ahead-of-the-curve cuts, calling to mind what a milkmaid from the year 2050 will look like (it's a good thing, we promise). They also sell pieces that are decidedly contemporary as well, such as minimalist basics and timeless classics like striped tees, satin blouses, and cropped black jeans.
What's more, this brand takes sustainability in fashion to a whole new level with its mentorship program. This program is geared towards educating and coaching those in the fashion industry on better practices and how to stay as transparent as possible with consumers. It also educates budding fashionistas on pattern design, digital marketing, and e-commerce, all so that the fashion industry worker of tomorrow can lead with a greener and cleaner heart.
10. Best Brand for the Aspiring Parisienne: Mango
For a brand that started in Spain, Mango sure makes pieces with the Paris-hearted trendsetter in mind. Whether it's with a tasteful ruffled midi dress or a classic camel overcoat, those who yearn for the city of love and fashion capital of the world won't have to splurge on a plane ticket to get there. It's also size-friendly, carrying its pieces in sizes up to US 22 for increased accessibility.
The name of the game here is classic pieces, which is something Mango is in no short supply of. Think double-breasted trenches and wool coats, pleated straight trousers, and organic cotton T-shirts that pair well with high-waisted culottes or a flowy blazer. Discounts also frequently shoot as high as 70% off, so you can nab plenty of these French-inspired styles for American-closeout prices.
A Final Thought for All You Fashionistas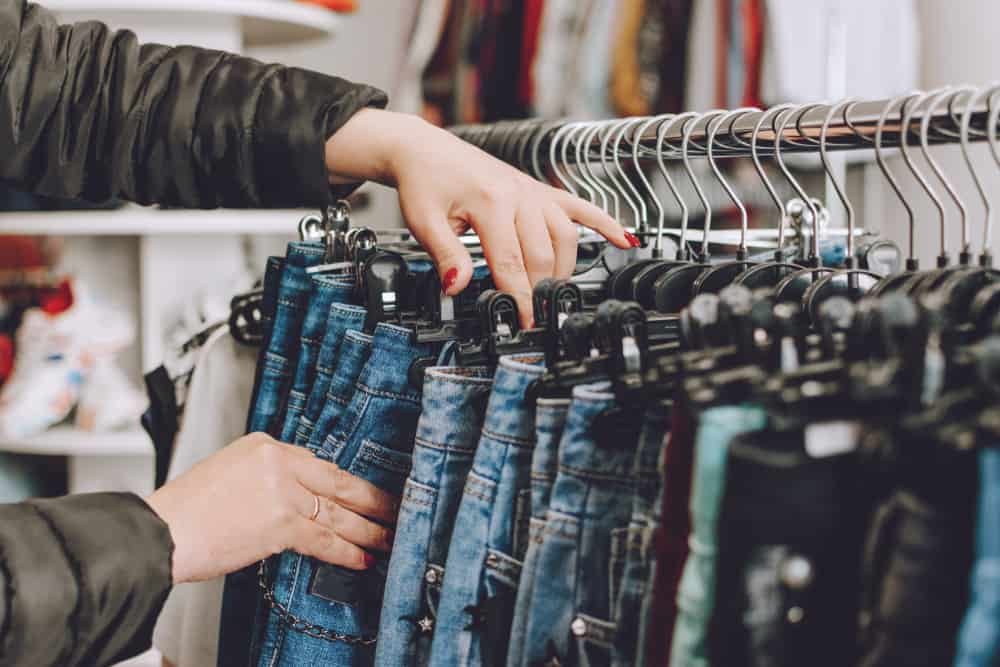 As you can tell from this list, Zara has blazed a trail for dozens of other fast-fashion brands that love to deliver runway-inspired looks without breaking the bank. We hope you've found a store or two that you love, complete with the latest looks you've been dying to add to your closet rotation. As always, thanks for reading and happy shopping!