It's hard to walk into H&M and leave empty-handed. This chic retailer offers clothes at incredibly reasonable prices, with a massive selection of both on-trend and timeless pieces.
H&M's accessibility and consistent quality have made it immensely popular. Originally from Sweden, H&M now has stores in 74 countries, and it's the second-largest clothing retailer in the world.
Some would even say H&M is too popular, to the point where if you own too many H&M clothes, you might get used to being accidental "outfit twins" with strangers on the street. To avoid this tragic situation, it's better to buy your clothes from a few different retailers. If you really love the H&M style and price point, here are some other stores that might pique your fancy.
1. The Big Competitor: Zara
Zara, founded in Spain, is H&M's major competitor. Like H&M, Zara also carries a mixture of trendy and classic items for women, men, and children, along with the odd homewares and accessories. Both brands release new products based on hot trends and micro-seasons, so you'll always find something new and exciting to try.
In general, many shoppers find that Zara offers better dressy options, while H&M is the queen when it comes to basics, but it's not a strict rule. You can pop into either store and find something to love at a low price, whether you're looking for staples or something special.
2. For Conscious Shoppers: Other Stories
If you prefer to browse through H&M's sustainable options, then & Other Stories will also be to your liking. This brand is part of the H&M group, but features garments made primarily of eco-friendly fabrics like recycled polyester and responsible wool.
The designs themselves strike a balance between H&M's typical selection of either trendy or basic clothes, so everything is stylish and wearable without being fleetingly trendy or boring. The prices are a little higher than what H&M normally sells, but when you shop here you'll also have peace of mind about the sourcing ethics.
3. For Trendy Budget Buys: Forever 21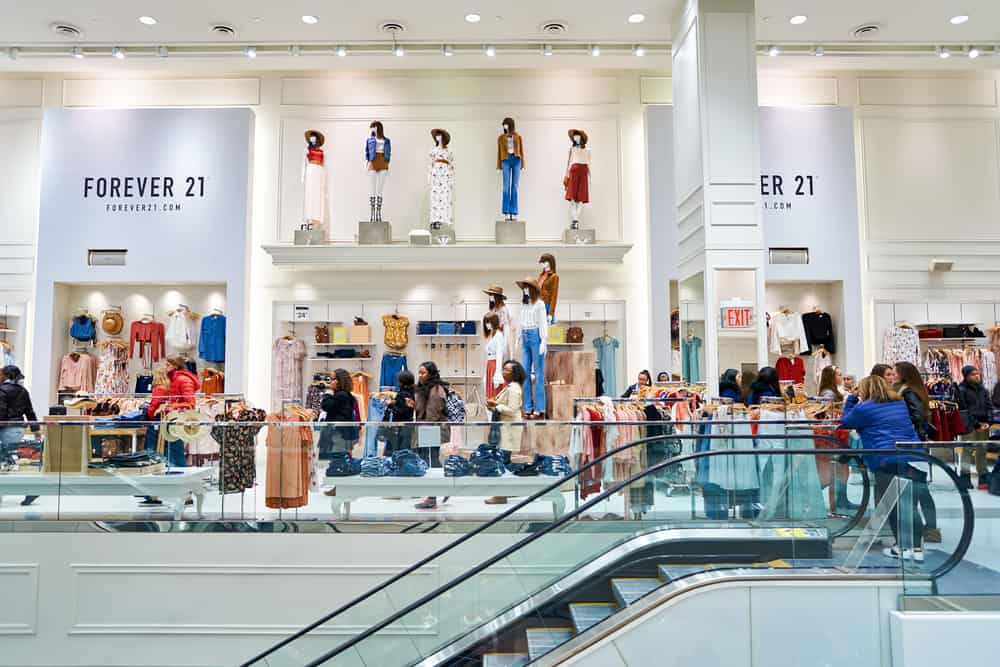 With a name like Forever 21, it should be clear that this store's target audience is young adults and teens. It's another worthwhile store to check out if you love H&M, especially if you're budget conscious but with a love for off-beat, trendy clothes.
The prices at Forever 21 are consistently lower than at H&M, but it also comes with a drop in fabric and construction quality. It's the fastest of fast fashion brands, so in the long-term, shopping here won't provide the best bang for your buck, since clothes will wear out faster. But if you're intrigued by a new trend but not ready to fully commit, Forever 21 makes it easy to test out these more fleeting styles without spending a lot of money.
4. For High-Quality Streetstyle: Urban Outfitters
If your favorite thing about H&M is the rotating selection of stylish and trendy clothes, Urban Outfitters might also be to your liking. This store is known for having a large selection of well-made streetwear and boho-chic clothes. The store primarily carries its own in-house designs, but also offers some options from well-known brands like Adidas and Nike.
The prices at Urban Outfitters are, on average, a little higher than the prices at H&M. Urban Outfitters also has a better reputation when it comes to quality and ethical business practices, so the price jump is totally acceptable.
If you're a budget shopper, it's still worth popping into Urban Outfitters to look at the sales section, where you can get lucky with high-quality items at H&M-like prices. Beyond clothes, Urban Outfitters also has extremely robust homeware and beauty sections, so you can get both yourself and your home looking stylish.
5. For Basics: Target
When you want to load up on solid-colored T-shirts and simple but cute dresses, a visit to Target can be surprisingly fruitful. It's not the first store that comes to mind when most of us think of fashion, but it actually deserves a glance during your next shopping trip. The fashion section at Target reminds us a lot of the basics corner at H&M, with a ton of simple but comfortable designs.
The clothes are well-made and the fabrics are lovely, while the prices themselves are hard to beat. One of the best parts? Most items are available in extended petite and plus sizes, so everyone can find a fit.
6. For Professional Wear: Mango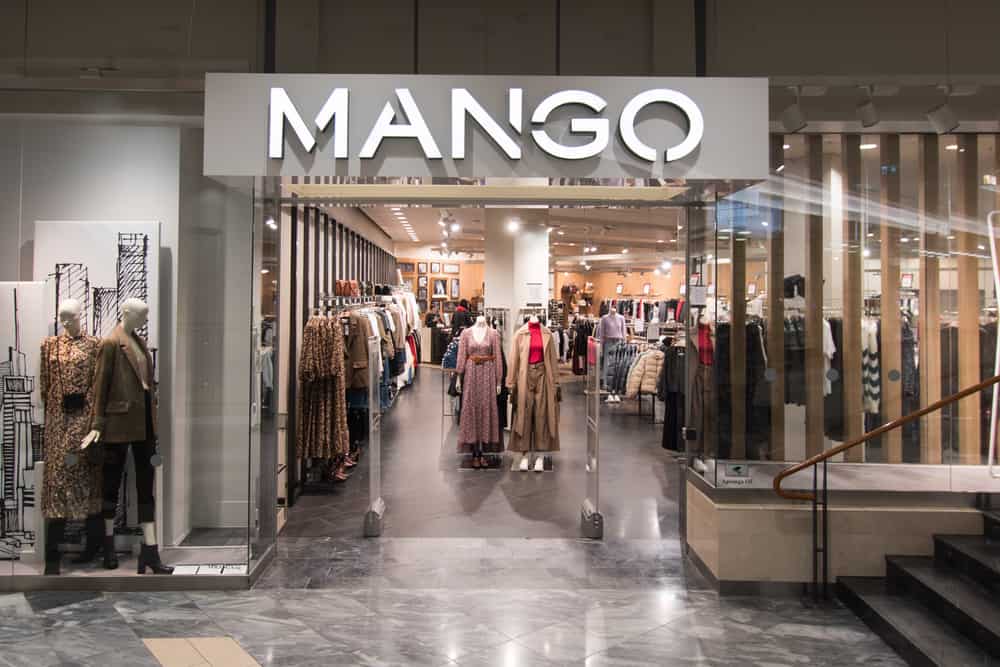 If H&M has been your main go-to for business casual clothes, give Mango a try next. Like Zara, Mango is also an affordable Spanish retailer, but the vibe is a little different. Mango designs are  inspired by the Mediterranean, but with a contemporary twist.
Mango doesn't offer nearly as many simple basics as H&M, but what we think really makes this brand stand out is a big selection of well-made classic wear. Most of their designs take an elegant approach, with a ton of blazers, bottoms, and blouses you can happily wear at the office.
The prices at Mango are a little higher than at H&M's but lower than at Urban Outfitters, and we think the quality and price are reasonable matches.
7. For British Style: ASOS
If your sense of fashion is inspired by the great British designers like Vivienne Westwood and Alexander McQueen, ASOS should be your go-to for affordable fashion. Based in the UK, this online retailer carries clothes from many on-trend brands like Topshop, Monki, and Missguided. As a brand, ASOS has the same in-your-face vibe as Forever 21 but with a touch more maturity and a bit of that British street style edge.
Even if your style doesn't lean towards grunge, you can still find a lot to like at ASOS. The clothing selection is massive, so you can find items that'll fit any kind of style on their website. If you like to take your time scrolling and looking at a lot of different things when online shopping, you will surely appreciate the vast selection.
8. For a Chic, Utilitarian Wardrobe: Uniqlo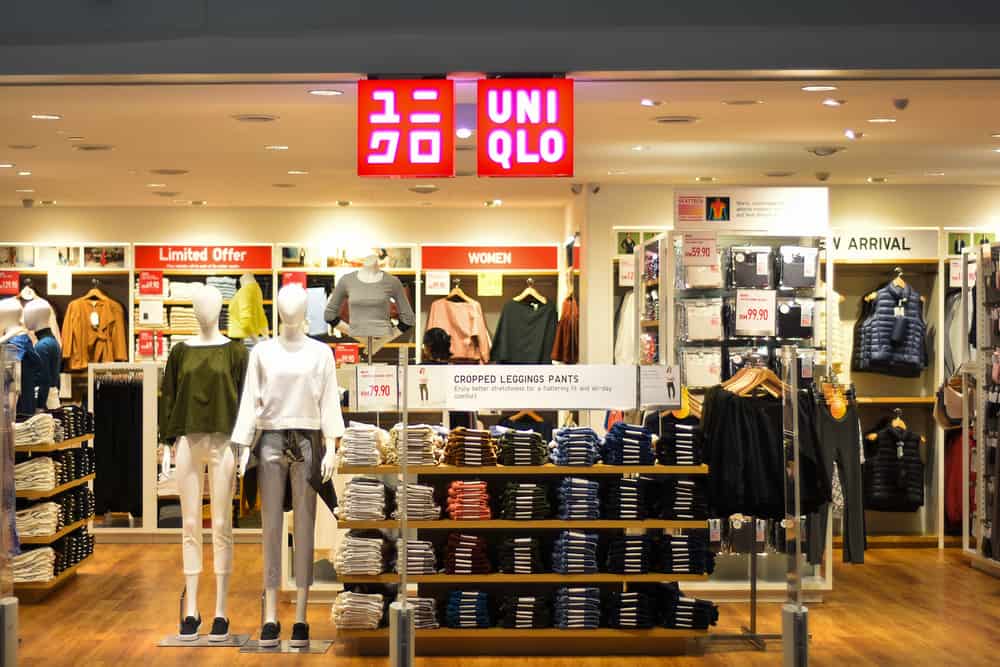 Uniqlo is like the Japanese H&M. It's a large clothing retailer with a ton of options for people of all ages, genders, and walks of life. Compared to H&M, the Uniqlo vibe is a little more utilitarian and restrained. While the selection is large and stylish, a larger percentage of it consists of timeless pieces and well-made basics, with fewer trendy releases.
The fabrics at Uniqlo are always interesting, with cozy natural materials like merino wool and cashmere alongside unique innovations like waterproof or insulating fabric blends. The prices at Uniqlo are a little higher than at H&M, but not by much, especially considering the jump in product quality.
9. For Well-Made Fast Fashion: Missguided
We've already mentioned Missguided as one of the brands you can buy at ASOS, but it deserves a second mention all on its own. If you love the constant stream of new releases at Forever 21 but find the quality lacking when compared to H&M, then Missguided is certainly worth checking out.
This clothing line is one of the better fast-fashion options we've seen, with an unusually high level of quality considering the trendy design styles and low prices. The selection leans towards the casual and sexy, with a ton of great options for clubwear.
One of the coolest things about Missguided is the regular collaborations it releases. Most recently, the brand released a lingerie collab with Playboy and a streetwear collab with P. Diddy's Sean Jean label.
10. For Secondhand Lovers: ThredUp
If you want to shop at a fast fashion pace, but don't love the associated quality or the consumerist implications, ThredUp might be your savior. This online thrift store sells clothes at steep discounts from brands including H&M and Urban Outfitters, as well as mid-end and luxury brands like Coach and Michael Kors.
The best part about ThredUp is the browsing experience. You can sort through clothes by size, color, and brand—we wish we could do that at our local thrift store! Not all fashion lovers are keen to shop second-hand, but if you don't mind, it's a great way to find chic, brand-name clothes at fast-fashion prices.
Stay Chic!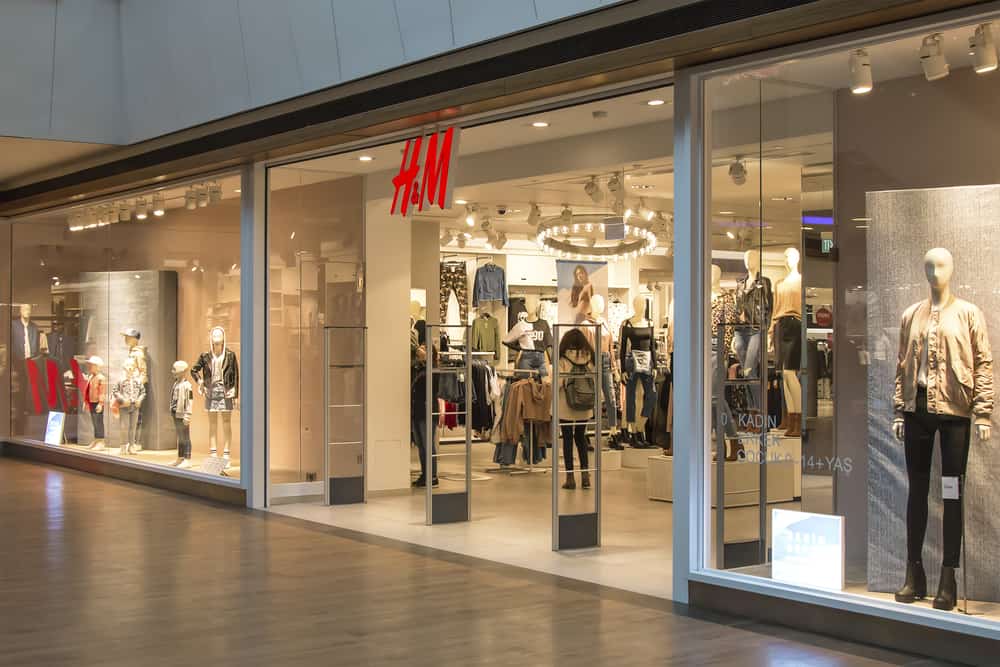 While you could certainly shop exclusively at H&M and still have a complete wardrobe, there are many other affordable stores that offer a similar experience. Keep your closet diverse with the help of these shops, while still looking stylish as heck.