The fashion behemoth we know as Urban Outfitters started from humble beginnings in 1970–and under a different name, no less. This tiny boutique, originally called Free People, opened just across the street from the University of Pennsylvania, where its selection of invaluable vintage finds and other second-hand steals catered to ambitious young college students.
Despite the demographic it's marketed to, though, UO is still just a bit out of most college kids' price ranges. For that reason, we've compiled a list of our low-cost faves that capture UO's casual free spirit while saving you some serious coin. Read on to learn more about ten stores like UO that you're guaranteed to love.
1. For Trendy Trailblazers: Lulu's
Aspiring Rachel Zoes obviously love UO for its signature boho-chic looks. But what if you could find those same trendy pieces for way lower prices? Fortunately, there's Lulu's for that. With prices ranging between $9 and $286, you can easily find affordable, French-inspired blouses and show-stopping ruffled maxi dresses. Lulu's makes luxury accessible, which is exactly why it's our top pick.
Sizes range from XS to XXL, and its color palette of dusty pastels calls to mind that same rustic dreaminess UO so often captures with its pieces. Brides-to-be can also find charming dresses that'll make their low price its best-kept secret. Don't get us started on the deals, either–you can shop by price range, promotions, and discounts of up to 70% off.
2. For the Affluent Ingenue: Anthropologie
Okay, we know we promised to deliver you low-cost picks, but UO's sister brand is so to die for that we can't go without mentioning it. If you dig UO's colors and cuts but find their styles and designs to be a little too young for you, you'll be happy to know that Anthropologie is essentially the grown-up version of that.
While prices are a bit higher than UO's–think J.Crew or Banana Republic–they still offer many of the same soft ruffles and creamy pastels that UO fans will love. In addition to their chic, sophisticated apparel, Anthropologie also carries home decor and bridal gowns marketed towards thirtysomethings and beyond. This brand is proof that you can grow up without losing your carefree, youthful optimism; all you need to do is polish it a little to make it perfect for your new and more mature mindset.
3. For That 90's Vibe: itGirl
Calling all Clueless fans: do you dream of plaids and flirty patterns that leave you pining for the Clinton administration? If so, itGirl is where you need to be. You can find exactly this and more, like puffy pastel bomber jackets and chunky leather buckle shoes to create your perfect 90's schoolgirl look.
High prices here? As if! Most of these late 20th-century looks are under $40, meaning retro babes and e-girls alike can get in on the fun. You can also choose pieces from other styles like grunge, 80's, pastel goth, and art hoe, meaning you'll have no reason not to let your creative spirit run wild.
4. For Funky, Retro Fashions: Revolve
This online store's claim to fame is all the designer brands it carries. Like UO, you'll find a lot of soft earth tones and playful feminines cuts–but all with a retro twist. Shop 70's-inspired corduroy skirts or understated polka dot midi dresses that bring out your inner postwar housewife. They also tout an impressive selection of accessories and beauty products, making it a one-stop-shop much like UO.
Of course, designer brands carry designer prices, so not all the pieces here will be as low-cost as other stores on our list. Still, though, if you do have the opportunity to splurge a little every now and then, Revolve is the place to do it. Many of their sale and final sale items boast prices that have been slashed up to 50% or more.
5. For Earthy, Muted Classics: Frank & Oak
We're going to slow it down a little now and get back to basics–literally. This relatively new Canadian brand has made a name for itself with its high-quality closet essentials that frequently come in warm, dusty earth tones. Whether you're looking to spend a Sunday in cream-colored biker shorts or dress up your next boardroom look with a chocolate, leaf-patterned blouse, Frank & Oak has it for you–and all mostly under $100, too.
Some people complain that UO's basics are a bit flimsy, so much that they only really last for a season or two. Fortunately, that's not the case here; Frank & Oak uses some of the highest-quality, eco-friendly fabrics to produce clothing that's made to last. We just wish they'd run some sales a bit more often, as more people would be able to afford these seriously awesome threads.
6. For Vintage Lovers: ModCloth
UO's brand Urban Renewal is famous for reproducing classic vintage apparel in a sustainable way. Of course, these pieces boast typical UO prices, making them largely unaffordable for boho babes on a budget. But vintage lovers should despair not, for ModCloth has some equally adorable finds that are much more wallet-friendly.
We love their gogo-girl-esque mod shift dresses and flared sleeve tops that'll distinguish you in any room. Their color palette is definitely snappier than UO's, so earth tone lovers may not be so keen. However, they've got sizes up to 4X and frequently run some pretty generous sales, making ModCloth's brand of vintage fashion entirely accessible.
7. For a Seriously Wide Selection: ASOS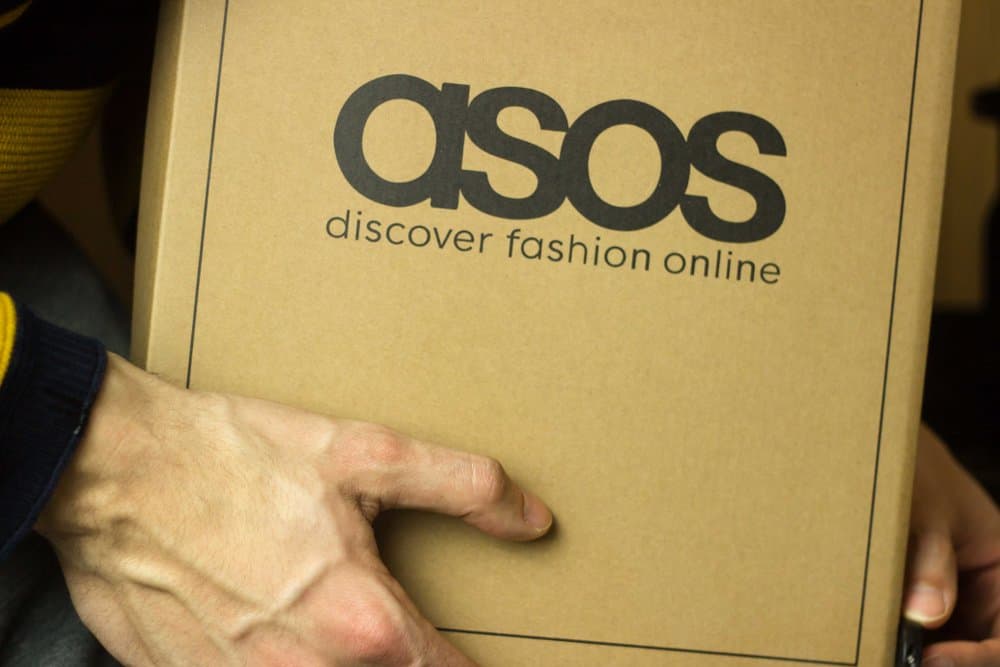 When it comes to options, ASOS is unmatched. This online shopping hub carries over 850 brands and ships to 196 countries, making it one of the most accessible clothing stores in the world. With this selection, you're bound to come across lots of UO lookalikes with attractive prices to match. Nothing on ASOS runs for more than $450 or so, making most of its chic, runway-inspired looks wholly affordable.
Even if the boho-chic look doesn't thrill you, you can find other styles and designs you love on here. The UK-based retailer also carries swimwear, outerwear, shoes, and accessories, of course, making it yet another incredible one-stop online shop. Better yet, they carry sizes of up to US 26, meaning plus-sized babes can turn heads in plenty of their adorable pieces as well.
8. For Flirty, Feminine Finds: & Other Stories
& Other Stories sells soft, feminine pieces that are definitely in the same vein as UO. What sets & Other Stories apart from their boho-chic brethren, though, are the three looks its apparel selection is grouped into: L.A., Parisian, and Scandinavian-inspired. Naturally, their color palette is a bit more extensive than your typical boho-inspired retailer, and they also feature a Product Care page so that you can show your premium duds some love the right way.
But even though you'll get 15% off your next purchase by signing up for their newsletter, sales and discounts are still few and far between–surely not advantageous for a store whose average prices run slightly higher than UO's. What's more, they're not super size-friendly, with their largest one being a, well, large. However, there's no denying the girlish charm much of its apparel exudes, making any piece well worth the investment.
9. For Plus-Sized Picks Galore: Eloquii
This brand abides by the conviction that "the fun doesn't stop at size 12." We'd like to agree, as Eloquii definitely has some of the fabbest patterns and most daring cuts of any brand on the list. However, this store makes clothes exclusively for fashionistas in sizes 14 through 28, meaning straight-sized folks will have to get their cute new looks elsewhere. Eloquii's price points are wholly affordable, too, with their most expensive piece running for $160 or so.
Like UO, they've got their fair share of boho-chic apparel that's perfect for sunny Saturdays, but they also boast French-inspired business wear that will surely make you the talk of the office. Their amazing sales and discounts often come on top of their already-stellar prices, with some deals boasting an extra 40-60% off on their sale items.
10. For Sustainable Sex Appeal: Reformation
Saving the earth is sexy, as Reformation well knows. This store's flirty yet understated dresses are stitched together with our only home in mind. In the interest of customer transparency, they share their fiber standards, sources, and methodology right on their website so that wholesalers and consumers alike can see what's going on behind the seams. For eco-conscious fashionistas who want to make the earth feel as good as they look in a satin midi dress, you can't go wrong with Reformation.
However, Reformation's biggest pain point is its price range, which typically runs upward of $100 on most items. This makes it more a splurge-y investment like & Other Stories, but we'd like to argue that the price is indeed right, as shopping with a conscience is invaluable.
Don't Grab Your Credit Card Just Yet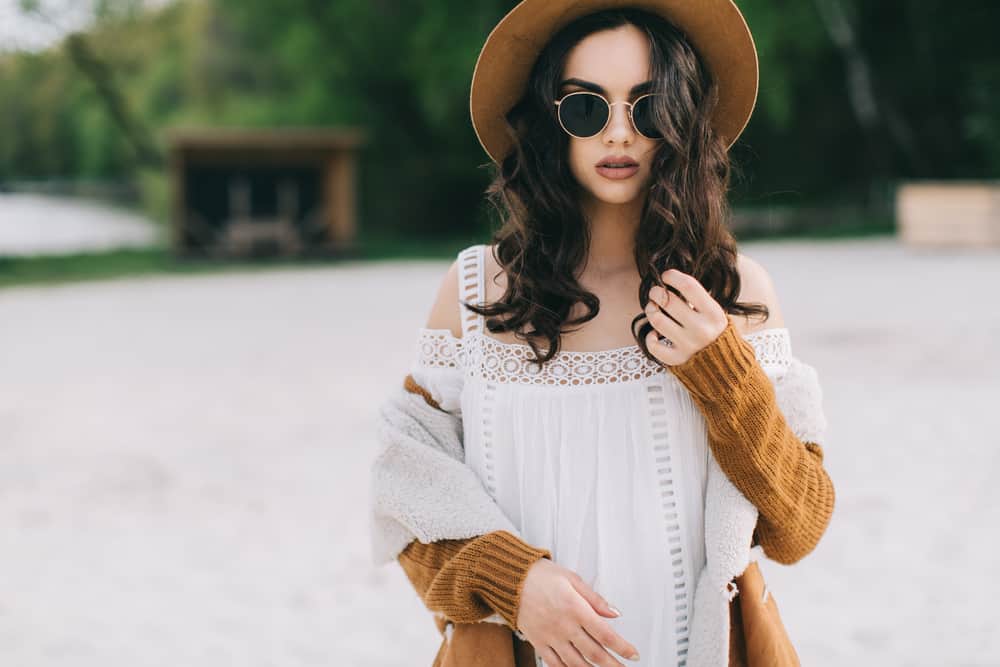 With so many ah-mazing stores to choose from, Urban Outfitters suddenly feels like just a single face in the crowd. However, any fashion maven will tell you that variety is the spice of life, which is why we wanted to give you ten of our top picks that each brings its own flavor to the table. Hopefully, you've found a new store or two that you'll fall in love with, and we can't wait to see how your new threads will play into some of your new looks.