Uniqlo opened in Japan as a menswear store back in the 1940s. In the 80s, they crossed over into unisex fashion and children's clothing, and in the 2000s, they started expanding to the international market. Today Uniqlo is known globally for its easy-to-wear day pieces and temperature-sensitive seasonal wear.
The brand offers a full range of understated classics, like oversized knits, stretch trousers, and simple dresses. They keep you covered in the summer with their ultra-light and breathable Airsim line, and their Heat Tech clothing keeps you warm without adding too much bulk. Comfy underwear, socks, and legging make great base layers from their line.
Beyond their simple everyday collection, the brand has hosted collaborations with designers from around the world to create some unique designs at an accessible price. Their 2023 collaboration with the Finnish brand Marimekko drew attention for its bold colors and whimsical patterns.
If you love Uniqlo's blend of understated casual clothing, practical layers, and uniquely bold features, you'll love the list of stores we've assembled here. Find more of what you love in a range of prices and sizes to keep your look effortless from day-to-day.
For Effortless Casual Fashion: The Gap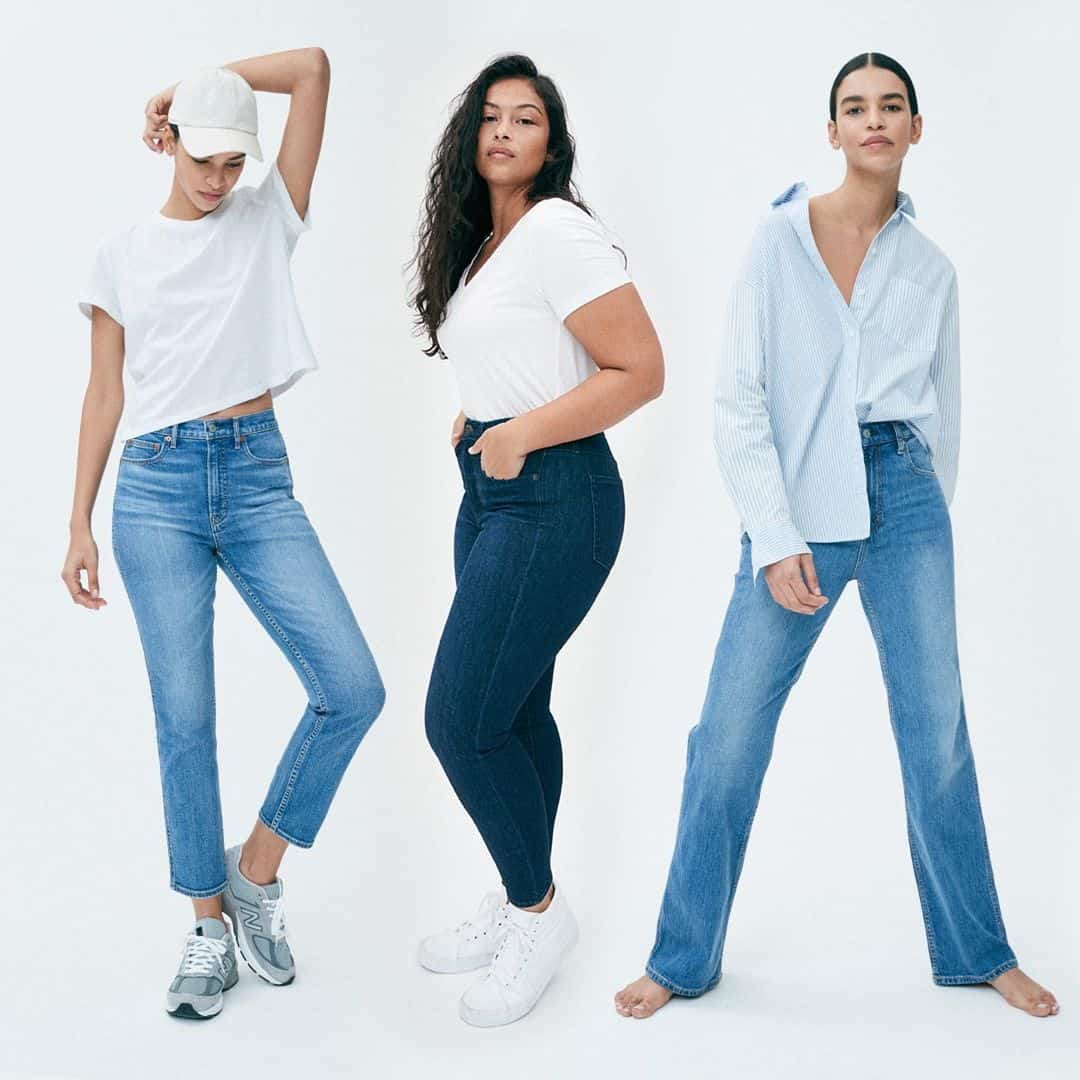 If you feel like Uniqlo has a similar vibe to Gap, there's a good reason for that. In the 90s, Uniqlo was heavily inspired by Gap's private label retail model. The two stores both provide fashion for the whole family that is distinctly unfussy. The Gap focuses on slightly more fast-fashion casual pieces and everyday wear that can cross over into workwear.
Beyond the world of denim and button-down shirts that define their signature clean-cut style, comfy loungewear and activewear finds a home here too. Like Uniqlo, Gap also stocks everyday necessities like minimalist bras and underwear with clean lines and subtle color palettes. If you love a 90s normcore look with a button-down shirt tucked into jeans and chunky sneakers, The Gap will speak to your soul.
And if you're trying to outfit the kids too, they have a huge children and babies section. Search their "Everyone's Matching" section to find utterly precious matching outfits for you, your partner, and your kids for that classic family photo look.
Prices and Sizes
The Gap has a more extensive range of sizes for things like jeans and bras than Uniqlo. Most of their women's clothing is available in sizes 00 to size 20, and they offer regular and long inseam options in trousers (sorry, petites). Men's trousers come in waist sizes 28 to 42, and shirts come in sizes x-small to 3x-large.
The Gap is a little pricier on basics than Uniqlo, with the average price for jeans and dresses falling in the $50-$75 range. Shirts and children's apparel generally costs $25 to $50.
Preppy Looks for Work and Play: J. Crew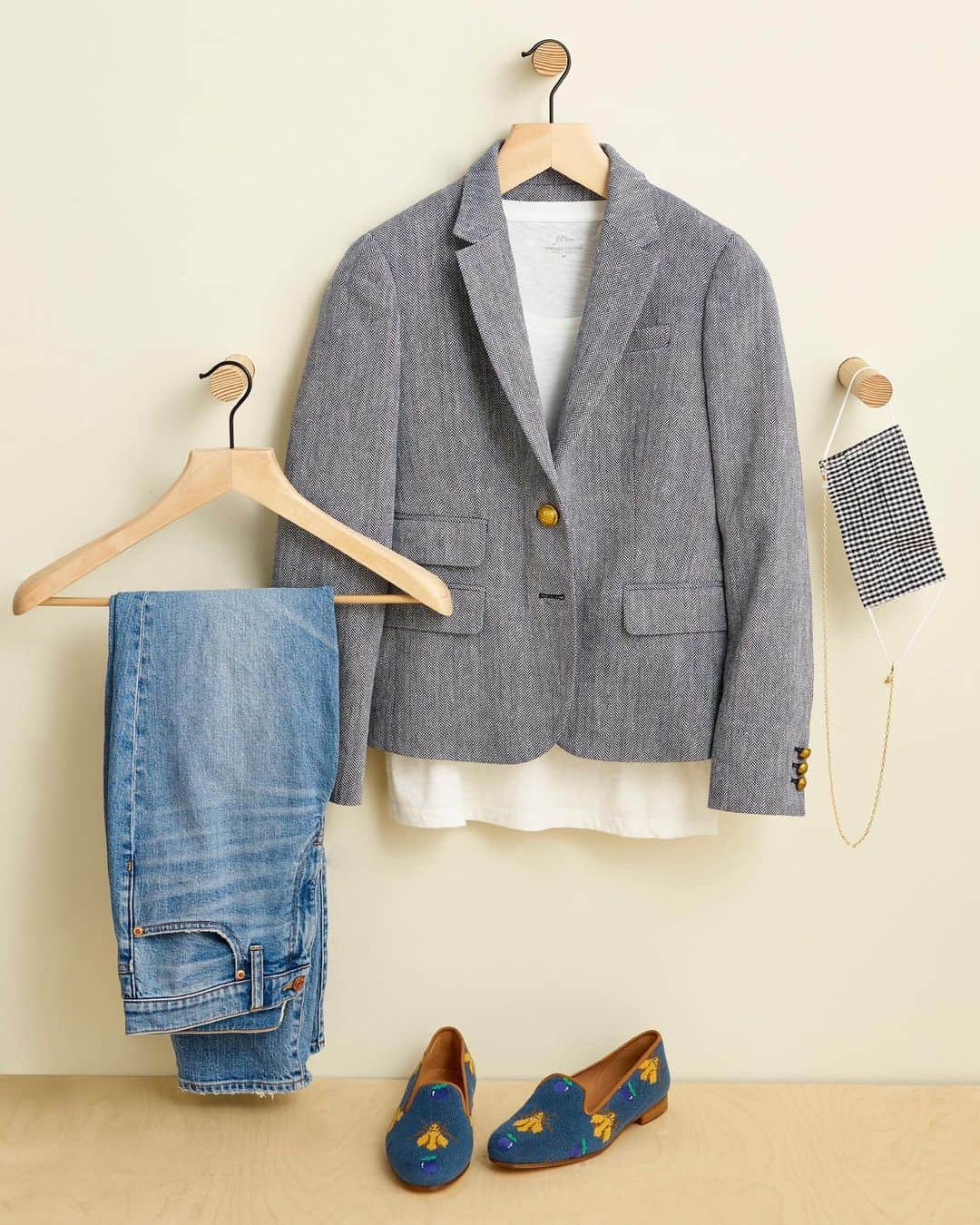 Crew also sells everyday basics, but with a preppy twist instead of Uniqlo's understated minimalism. Their rugby stripe sweaters and pastels color schemes give the distinct impression that you summer in the Hamptons. And you can outfit the whole family here, too, with a full children's line for your future little investment banker.
Their relaxed fit chinos and cashmere sweaters are classic picks that look at home on a stroll along the beach or at a champagne brunch. Instead of focusing on trends, J. Crew produces casual and work-ready separates that your grandma would probably approve of, but they don't look dated. Sharp suiting pieces in their menswear and womenswear line are perfect for the office, but their loungewear items are made for the weekend.
Crew has cultivated an image of being an alternative to cheap fast fashion. As a result, they offer higher quality materials. Cashmere, Italian wool, and Irish linen populate their collection. This, combined with their simple, timeless designs, makes many of their pieces perfect wardrobe staples for years.
Prices and Sizing
In recent years, J. Crew has started expanding its sizing, though in stores it can be hard to find ladies items above a size 10. Online, most items are available in sizes 00 to 24, or xx-small to 3x-large. Most of the men's line is available in x-small to 3x-large, with tall and slim fit options in pants and suiting.
Crew is a good deal pricier than Uniqlo, with most casual separates ranging from $75 to $150. Uniqlo sticks to less expensive materials like cotton and poly blends more than J. Crew, which does come into play. Uniqlo does offer cashmere sweaters at about $90; J. Crew's cashmere collection is priced between $90 and $200+ dollars per item.
Japanese Street Style Direct From the Source: Wego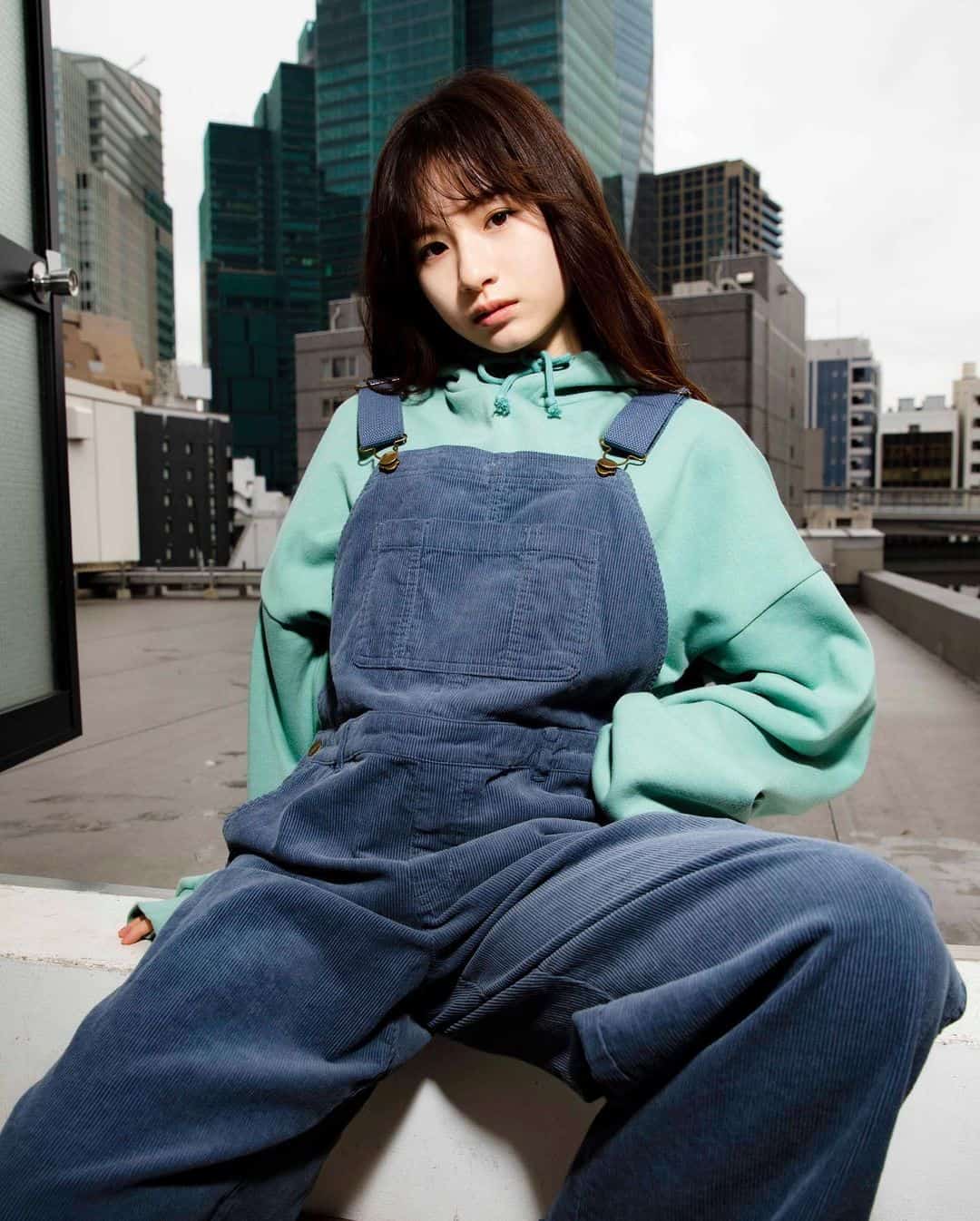 If you love Japanese style and are looking for a good variety of daywear pieces, check out Wego. This apparel store has locations all over Japan and is a home for youthful, relaxed looks for men and women. Like Uniqlo, they have plenty of understated pieces with the occasional wildcard item to really pop in your wardrobe (zebra print wide-leg trousers, anyone?).
Oversized hoodies, canvas overalls, and pleat-front pastel trousers are androgynous staples for a relaxed modern wardrobe. There are more feminine pieces as well, such as their floaty-tiered dresses of various lengths and delicate peter-pan collars. Also, like Uniqlo, they have a healthy selection of printed tees and knitwear.
Unlike Uniqlo, Wego carries a variety of brands, so it can help introduce you to more Japanese fashion lines. They carry a full line of accessories, including cozy scarfs in classic plaids and neutrals, as well as cutesy pajamas, and colorful socks
Prices and Sizes
Since Wego offers multiple brands, sizing can vary from item to item. As with many trendy Asian fast-fashion brands, sizing tends to be quite limited. Many items are only available in one "free size" (about a US small to medium), but a few items are available in multiple sizes, still tending toward more petite proportions. Hem lengths and sleeve lengths may be slightly smaller than you expect, and the cuts don't tend to be curve-friendly.
Wego's pricing is similar to Uniqlo, with most items falling in the $25 to $50 range. Be aware that their site is mainly in Japanese with prices in Japanese Yen, but they do offer international shipping. Always remember that international shipping fees will be added to your order, raising the price a bit.
Easy Chic Separates: Le Chateau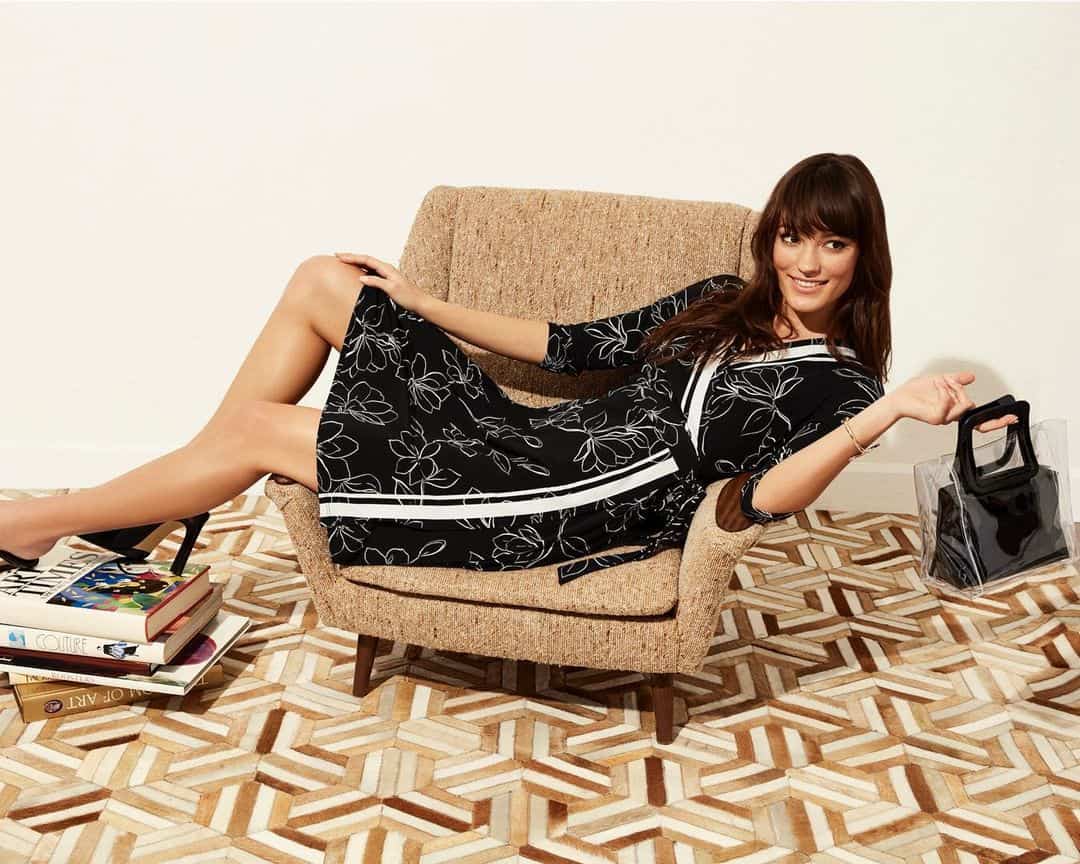 Le Chateau is a Canadian fashion brand bringing that idea of effortless "French girl" style to North America. That French girl aesthetic is actually very similar to the Japanese styles of Uniqlo. The concept is the same: have a wardrobe built on simple classics (with plenty of neutral colors) that mix and match effortlessly. Don't chase trends too much, and don't overdo it, but always look put together.
By offering men's and women's clothing with an elevated take on the basics, Le Chateau's separates are easy to mix and match. They offer some bolder colors and patterns, but on items with classically tailors shapes like a work-appropriate blazer with a large polka dot pattern. Men's fitted dress shirts in unexpected florals can personalize an otherwise bland work suit.
Most of their clothing embraces softer, understated colors. Light summer dresses with flirty off-the-should necklines offer a bit of fun. Their men's line lets men play with patterns too, without being feminine. Sharp leather jackets at a touch of edge to the line.
Prices and Sizes
Le Chateau is popular across Canada, with online availability in the US, and they have a good size range to accommodate their customer base. Most of their line is available in sizes 00 to 18 (though some items only go up to 14), with some select items available up to size 22. Men's clothing is available in sizes x-small to 2xl.
Le Chateau is more geared toward workwear and isn't as casual as most of Uniqlo's line. Their prices are also slightly higher. Most of their line is $50 to $100, with items like leather jacket going over $100. Le Chateau is in the process of closing many of their physical stores, but they are maintaining their online presence.
Elevated Casual-Wear for the Whole Family: Boden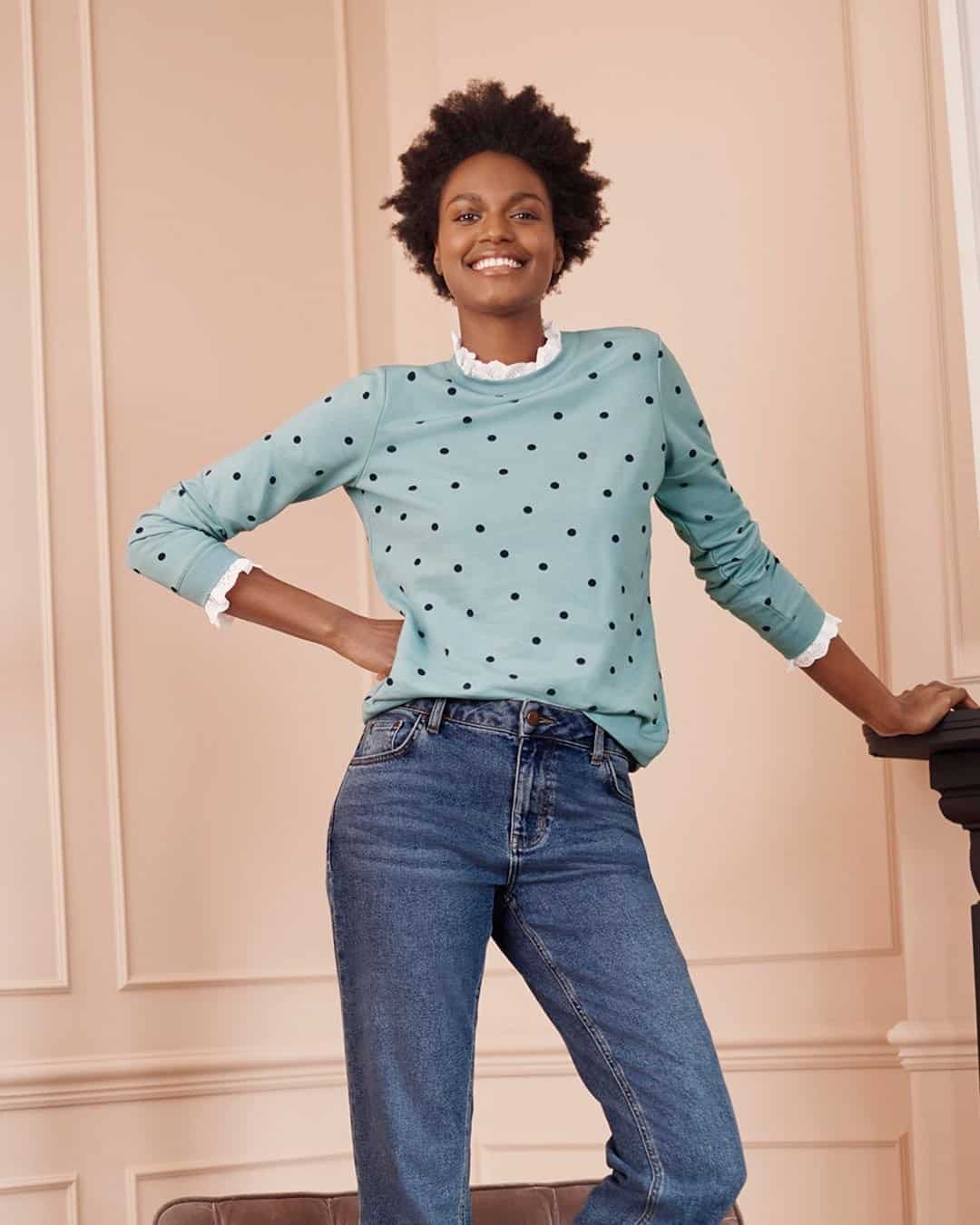 Much like Uniqlo, Boden offers a full range of children's clothing that has colorful whimsical touches. While much of their adult clothing is workwear appropriate, some of that whimsy crosses over. They're less casual overall than Uniqlo, but similarly embraces the idea of easy to wear, simple cuts of clothing.
Even their loungewear, from joggers to sweatshirts, offers a more grown-up alternative to your usual sweats. Clean lines and fun patterns make these anything but sloppy. Their eye-catching motifs add a touch of British quirkiness to your wardrobe. Sleek denim for men and women, without rips and heavy distressing, is a foundation piece for your modern classic wardrobe.
Like much of Uniqlo's line, Boden embraces clean lines and simple silhouettes. For every fun, colorful item or bold pattern, Boden offers several neutral options, so you can always mix and match whatever you have to look polished in an easy-going way.
Prices and Sizes
Simple items like tee-shirts can start around $30 on Boden. Their comprehensive collection also includes higher ticket items like wool coats for over $300 for a timeless winter staple. Most items are in the $75 to $150 price range.
Sizing can run a little differently than you might be used to as Boden is a UK brand and everything is based on UK sizes, but tag sizes go from US 2 to 20 for much of their line. Their menswear is available in x-small to x-large, waist sizes from 30 to 44 inches.
Minimalist Japanese Lifestyle and Fashion: Muji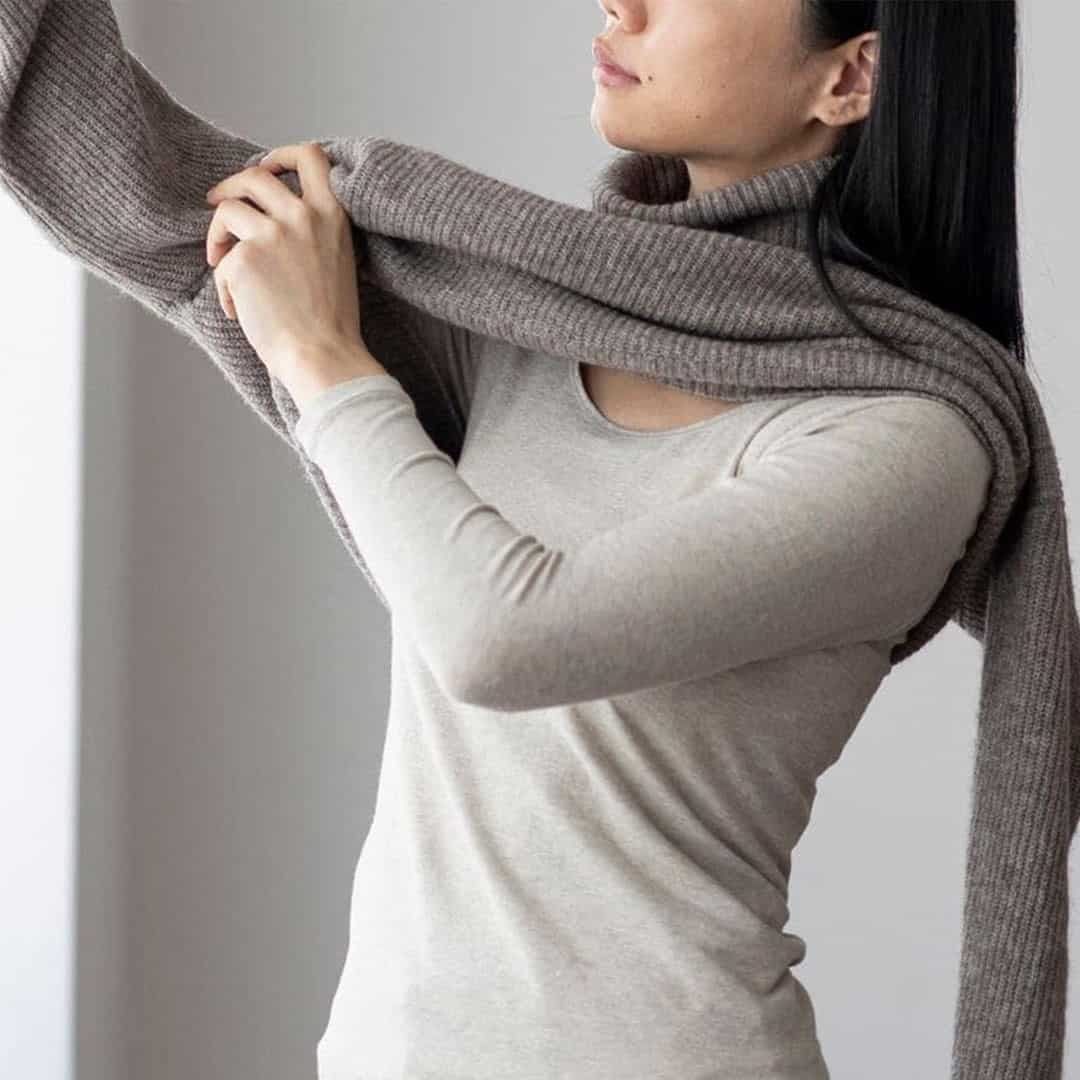 If you want to brace the subtle minimalism of Japanese casual fashion in not only your wardrobe, but the rest of your home, Muji is a one-stop-shop for all your needs. This retailer sells clothing, furniture, accessories, and almost any other goods you need for your home. All their stock falls under the umbrella of clean design aesthetics.
In terms of clothing, simple and beautifully made pieces in timeless styles are key. Their line features tee shirts, cardigans, skirts, and trousers, all with relaxed, flowy fits. Natural fibers are key, with cotton being the main material, but blended silk, linen, and wool fibers also appear. Their men's line even features some moderately priced 100% merino wool sweaters that could be worn by anyone. Muted tones and neutrals, with very little in terms of patterns, make all their clothing line infinitely mix and matchable.
Muji's stationery line has a cult following thanks to their sleek little notebooks, colorful pens, and colorful drawing supplies. Their home furnishings feature oak and walnut wood with simple metal hardware made for function. Their bed linens are actually made from linen and come in a range of earth tones to match any home decor.
Prices and Sizes
For the simplest and most basic items, like a tee-shirt, prices start at $10. Most of their clothing items cost between $35 and $70 dollars, though some of their wool sweaters can cost up to around $100. Their home goods can cost anywhere from around $20 for lines to $400 dollars for larger furniture pieces.
Sizing is a little limited, even in international Muji stores. Sizes are Asian sizes x-small through large for most items, with some of the collection only coming in one size. Asian sizing tends to be about 1 tag size smaller than US sizing and often has shorter hems and sleeves than US sizes.
Find Your Classic Style Inspiration
A good, versatile wardrobe is built on simple and classic pieces. By investing in things that won't be out of style in a few weeks' time, you can keep clothing out of landfills and develop a personal, perennial wardrobe. Uniqlo offers inexpensive options for those foundational pieces for your wardrobe.
We hope that our list has helped you find some new sources for clothing staples that fit that Uniqlo aesthetic. By looking at brands from around the world, you can still find similar concepts about how to look your best and invest as much or as little as you want in your look.