Nasty Gal is the quintessential 21st-century version of the American dream come true. What originally started as an eBay store in 2014 by founder Sophia Amoruso has grown into an online fast-fashion empire whose trendy, eye-catching designs have glamorously robed hundreds of fashionistas at wholly affordable prices.
But when it comes to style, any trendsetter will tell you that the more options you have, the better–and we can't argue otherwise. That's why we've rounded up ten of our top picks that remind us of our beloved Nasty Gal, all of which feature the same budget-friendly price points, but with their own respective, unmistakable vibe. Whether you're in the market for something delicate and French-inspired or a slicked-back, late-90's R&B superstar look, we've got it right here for you. Read on to learn more about some of our Nasty Gal-esque favorites.
1. The Ultimate One-Stop Shop: ASOS
There's really nothing we don't love about ASOS, a UK-based retailer that boasts over 850 brands on its online stores. What's more, it ships to all 196 countries in the world, making it one of the world's most accessible retailers ever.
When you shop here, it doesn't matter what your flavor is. ASOS has something for everyone, including tall, petite, and plus sizes, in addition to menswear and children's clothes. In this sense, ASOS is truly perfect for the whole family, no matter your size or shape.
It's also pretty budget-friendly, with its highest-priced items hovering right around $450 or so. However, most pieces fall comfortably within the $0-$100 range, so it won't cost you much to nab your next hot look. Between apparel, swimwear, outerwear, intimates, shoes, accessories, and beauty products, we highly doubt you'll need to look elsewhere after perusing all ASOS has to offer.
2. Flirty and Femme: Zaful
Most people know Zaful for their low, low price points; the average tag hovers between $20 and $30, making it a cash-strapped fashion maven's dream. Beyond that, though, we can't get enough of their soft, feminine pieces; think lace, ruffles, enticing cuts, and creamy pastels. If you're looking for a flirty, French-inspired midi dress that dares to show your decolletage, you're more than likely going to find it on this amazingly affordable online retailer.
It also boasts some awesome sales with the release of each new season's line–sometimes discounts can shoot up to 55% off, and other BOGO deals just make things even sweeter. In short, ingenues with a wild streak will find much success with Zaful, and their sales are the cherry on top.
3. Anthropologie? Don't Know Her: Showpo
Make no mistake: we love the polished, boho-chic apparel our beloved Anthropologie has to offer. But its prices are just a little higher than what we'd like for our list here–and fortunately for us, Showpo can take the lead here instead. Showpo captures that same free-spirited yet understated vibe, but at a fraction of the price; most prices fall somewhere around $70.
Clearly, their selection isn't exactly a steal, either. But for Anthropologie-comparable duds (both in look and quality), the price is most definitely right. Crush your next date night in flared, floral-pattern pants, or dress up a pair of jeans with nude pump sandals. You'll also discover that Showpo often holds promotions on certain items, where you'll receive 30-50% discounts at checkout.
4. For the Y2K R&B Queens: Boohoo
Let's be real: most of us who watched those late 90's and early 2000's inside-a-cheese-grater R&B music videos dreamed of being up there on that screen. Groups like SWV and TLC rocked liquid leather pants, figure-flattering lace-up tops, and chunky boots that could have stomped out any doubt about just how cool they were. Fortunately, Boohoo is here to revive those fantasies, as much of their selection offers duds just like these.
With an average item price of $17, you can recreate your Y2K R&B dreams at a steal of a price. Colors typically fall in the neutral or earth tone range, but there are a few flirty pops on some of their more feminine pieces, like candy-colored, puff-sleeve blouses and pastel girl-next-door minidresses.
We do, however, have to raise an eyebrow at the fact that they're rather cagey when it comes to their best practices and fabric standards. If a lack of production line transparency doesn't necessarily bug you, though, then Boohoo could be the retailer of your dreams.
5. Minimalist-Chic: Mango
Few retailers can compete with fashion monoliths like Nasty Gal, but online retailer Mango is one of them. Mango carries runway-inspired looks just like its big-name competitor, but edges them out by offering their selections at slightly lower prices. For example, compare Nasty Gal's average price of $60-$80 to Mango's $50. Because of this, it's not hard to see why Mango should be your go-to pick over Nasty Gal: it'll simply cost you less to get the set the same kind of vibe.
Like Nasty Gal, they also carry clothes for men, children, and plus-sized peeps. They've also got some pretty killer sales that make it hard to pass up–you can frequently find dozens of items for up to 70% off, making it one of the best contemporary retailers for the budget-minded fashionista.
6. Vintage-Inspired Pieces: ModCloth
For those who yearn for simpler times and seams, ModCloth is your go-to retailer. Even though its extensive selection spans multiple styles, designs, cuts, and colors, its vintage pieces are where it really shines. We particularly love their 60s-inspired mod shift dresses that come in eye-catching jewel tones, as well as their satin babydoll dresses that make retro a total go.
Of course, such quality vintage prices don't necessarily come cheap; most pieces range between $30 and $80, making it one of our pricier brands. However, you'll be hard-pressed to find a retailer that sells true-to-the-era vintage pieces that are this affordable, so consider your next swing skirt from ModCloth well worth the investment.
7. Sporty Sex Appeal: Missguided
Sure, you can do bad all by yourself–but why wouldn't you accept a little help from one of the coolest online retailers around? Missguided is who we're talking about here, and their claim to fame is sleek sportswear that touts a sexy twist. Turn running errands into a step-out moment with a cropped hoodie and matching sweatpants, or take your athleisure look up a notch with two-toned pleather leggings.
Our favorite thing about Missguided, though, is their unbelievably low prices; the average price on their items is about $30, showing that you don't have to sacrifice allure for affordability. Plus-sized babes can get in on the fun, too, as Missguided carries sizes up to US 20. Be sure to check back on their website frequently, as they offer great student discounts and sales that slash prices up to 50% off.
We live in an era where we can have it all–so why limit your style to a single set of adjectives? PrettyLittleThing understands this, which is why it caters to trendsetters who just can't seem to settle on a single style. Choose from ruffle-sleeved blazers, sexy two-piece bodycon skirts and tops, or head-turning cow-print beach cover-ups to make yourself stand out in any room you enter.
The color palette is Yeezy-esque, meaning you'll find lots of warm, muted, and dusty earth tones. You'll also get a healthy dose of blacks and whites to round out and give structure to your looks, no matter what cuts they've got or materials they're made from. They also have some pretty phenomenal deals, with sale items frequently boasting discounts of up to 70%, as well as periodic sales codes that'll sweeten your shopping cart ever so slightly.
9. Youthful, Casual Flair: Forever 21
Forever 21 has long since been a closet staple for tweens, teens, and twentysomethings alike, and it shows no signs of changing that anytime soon. Young ones everywhere love their casual, playful looks that exude a carefree, youthful attitude. They also offer an impressively extensive range of designs, from velvet bodycon dresses to minimalist essentials that are must-haves for every trendsetter.
They're also known for their low, low prices, with some discounted items boasting rock-bottom prices of $5. In recent years, they've expanded their plus-size collection as well, knowing that their designs should be as accessible to as many aspiring style icons as possible. One small complaint that has endured over the years, though, is the quality of their clothing; most pieces only last a season or two with heavy wear.
10. Trendy Finds: Lulu's
Aspiring influencers will love everything Lulu's has to offer. With an extensive color palette and an array of styles, cuts, and designs to choose from, it isn't difficult to find on-the-pulse pieces that'll turn more than a few heads. Whether you want to slay on your next girl's night out in a floral jacquard button-up top or exude elegance in a slate blue maxi dress, Lulu's has it for you.
Their accessory selection is impressively long as well: you'll find face masks, necklaces, bags, belts, hats, sunglasses, beauty products, and even home decor under their extras section. And don't get us started on their sales–you can shop by prices, promotions, and discounts of up to 70% off. In short, trendsetters of tomorrow will be hard-pressed to find a one-stop-shop as chic as Lulu's.
One Last Word Before You Hit the (Online) Strip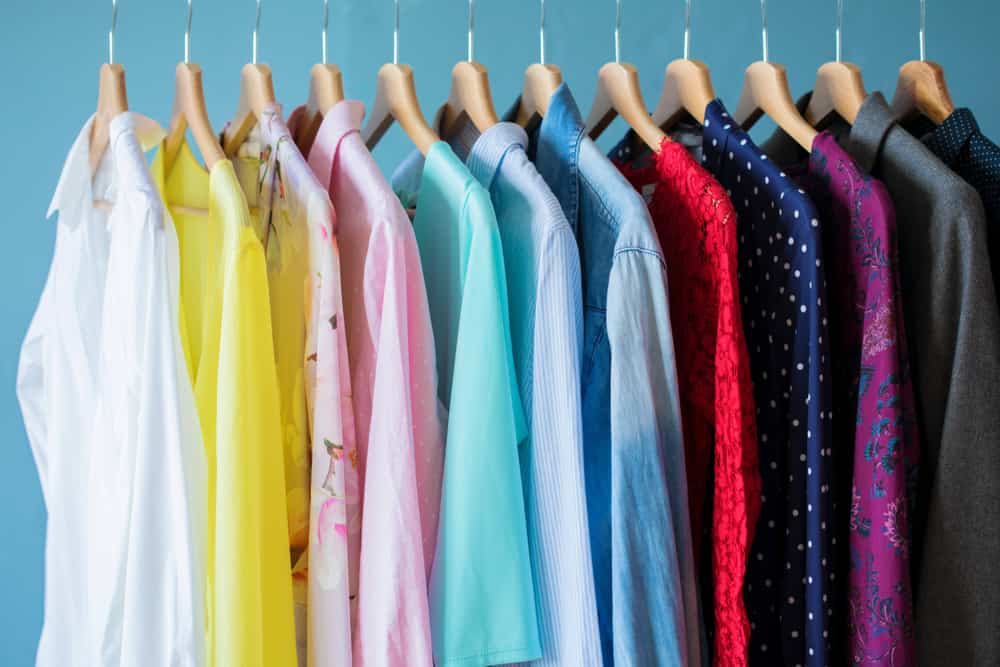 If there's one thing we're never at a loss for in this day and age, it's options. However, sifting through the bad to get to the good can be dizzying–which is why we're here to do it for you. We hope you love our top ten picks that are similar to Nasty Gal in price, styles, and designs. Every fashionista knows that the only thing better than a killer look is a killer look you nabbed from a never-before-heard-of store–and getting it on a budget makes it that much sweeter.