If you love window shopping for dresses online, you've probably already fallen in love with Tobi's website. This California-based fast-fashion retailer sells all kinds of women's clothes, but dresses are definitely the highlight.
From simple yet flirty summer dresses to glamorous prom dresses, Tobi's online shop has a vast selection of options at surprisingly affordable prices. The average casual dress at Tobi costs between $25-$45, while formal dresses rarely surpass $100.
On the darker side of things, however, Tobi's customer service isn't the most responsive, and refunds are only available as store credit, so some customers have been burned after receiving the wrong product or finding issues with the quality.
That's why we're excited to suggest a few more stores where you can find better prices, better quality, or better return policies. This way you can have all of your dress needs fulfilled, especially if you have a special event coming up that requires you to dress fancier than normal.
1. For Great Customer Service: Lulus

Lulus is an incredibly similar store to Tobi, whether we're talking about the price point, quality, or range of options. It's a popular destination for bridal shower and bachelorette party dresses, but you can also find simple staple dresses for work or casual wear.
There are two details that set Lulus apart from Tobi and make it our top alternative. First, Lulus has a wonderful review platform where shoppers share their reviews and photos, as well as their measurements. This information is incredibly valuable because, as with many other affordable fashion retailers, Lulus' sizing can be a little inconsistent. The reviews and photos allow shoppers to make more informed decisions when it comes to selection and sizing.
The second detail that makes Lulus great is that Lulus has a wonderful customer service team and a more flexible return policy, which means that shopping here is never a gamble.
2. For Skin-Baring Designs: Pretty Little Thing
The vibe at Pretty Little Thing is pure seduction, so if you want to bare a little skin, it's the store to shop at. They have a massive range of sexy dresses, as well as lingerie, bodysuits, and basic separates. Their designs are based on current trends, especially as seen on social media.
The prices at Pretty Little Thing are incredibly low, with dresses on sale costing as little as $5 and with very few items surpassing $45. The product quality is on par with the low prices, so we recommend shopping here for items you only plan to wear once or twice.
3. For Shopping in-Store: Forever 21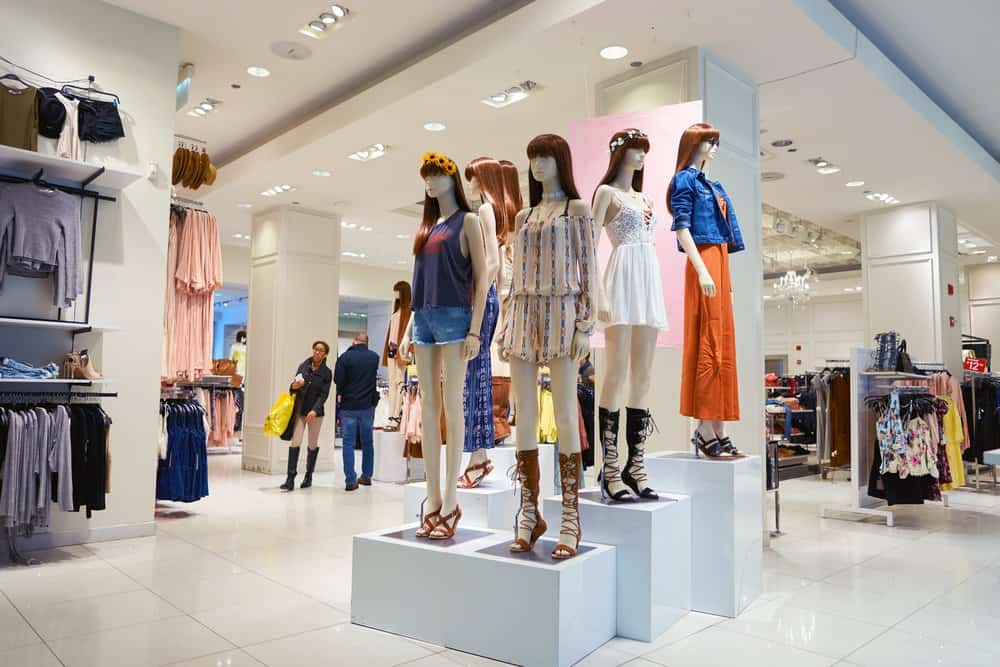 We can't talk about affordable fashion without mentioning Forever 21! This US-based fast-fashion store caters mostly to a younger crowd, with a ton of fashion-forward, ultra-cheap clothes and fashion accessories.
Dresses aren't as central to Forever 21's retail strategy as they are to most of the other stores on our list, but that doesn't mean the selection is limited. Forever 21 has a massive product range, which includes nearly a thousand dresses that can suit any number of occasions.
As with Pretty Little Thing, Forever 21 also isn't known for high-quality construction, so we wouldn't recommend shopping for staples here. There are some exceptions, which you can uncover with the help of product reviews, though. Since Forever 21 has so many brick & mortar locations, you also have the benefit of being able to try stuff on in person.
4. For Even Lower Prices: Shein
We're constantly enticed by Shein's eyecatching Instagram ads. This Chinese online retailer is consistently trendy, yet absurdly affordable. While Tobi mostly focuses on dresses, Shein is really all over the place, with a bigger focus on casual clothing and streetwear for a very young audience.
Despite that, the dress selection at Shein is still huge, with thousands of dresses that you can sort through. The clothes at Shein are also much cheaper, with dresses normally priced between $10 and $30.
Both stores have some issues when it comes to quality control, and while Shein misses the mark more often than Tobi, it makes up for it with a good review platform. Before purchasing a dress you can read reviews and see pictures from other shoppers, which will give you a clearer idea of what you'll actually get.
5. For Sustainable Dresses: Reformation
If you're not interested in buying more fast-fashion, turn your attention to Reformation. Reformation's dresses are all the rage, and while this brand is more expensive than Tobi or many of the other stores on our list, it's also a much more eco-friendly choice.
The dresses at Reformation have figure-hugging, flirty cuts, and yet, they're incredibly comfortable thanks to the ultra-soft, sustainable viscose fabrics they're made of. The store carries options for both casual outfits and special events, and they also have a nice collection of other items, including denim, sweaters, and loungewear.
6. For Fast-Fashion Heaven: Zara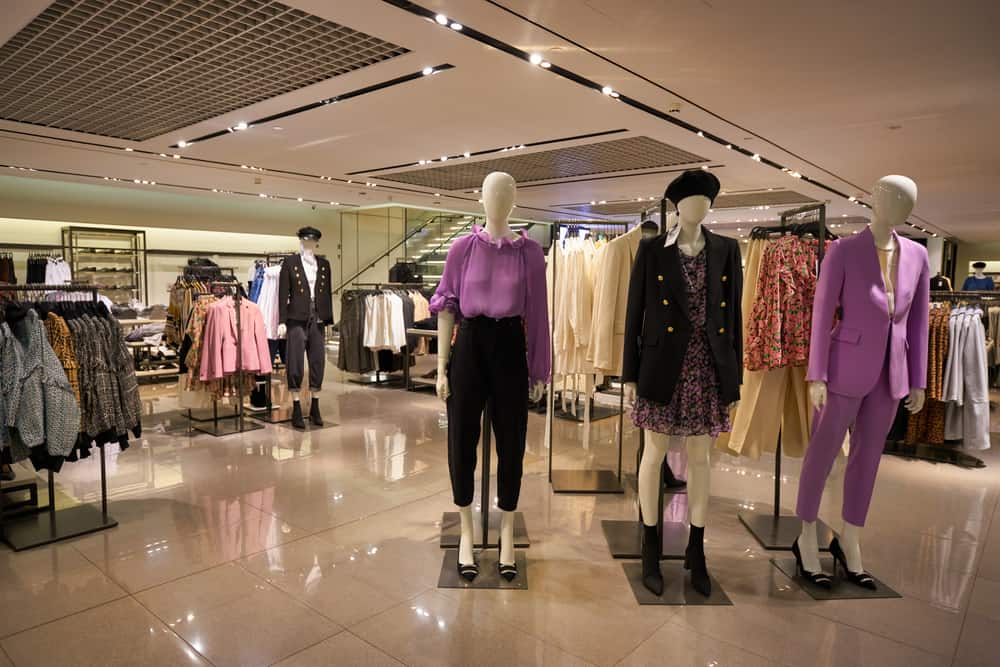 Zara is one of the largest fast fashion brands, and definitely the fastest-moving one. Based in Spain, this store has practically invented the concept of micro seasons. The dresses and other items at Zara are usually designed to mimic what's happening on the runways, so you'll always find trendy styles and fits.
Right now, that means that the selection is a mixture of tight, long-sleeved bodycon dresses, slip dresses, and a lot of ultra-voluminous dropped waist silhouettes. You can also find some options that'll fit special occasions, although they're not quite as dramatic as what you'd find at Tobi. The prices are similar to Tobi, with dresses costing between $30 and $70.
7. For Vintage Style: ModCloth
The thing about vintage fashion is that it never goes out of style, but it also never blends in with what others are wearing. That's why ModCloth has been so consistently popular over the last decade or so. In addition to vintage wear, they also carry more modern designs with a cutesy flare.
Whereas stores like Tobi primarily categorize their items by occasion and style, ModCloth also adds the option to shop by decade. You can find '60s-inspired mod dresses, of course, but also dresses and separates inspired by the '40s, '50s, and '70s.
Compared to Tobi, the quality at ModCloth is consistently better, although the price range is a little wider. Most casual dresses at ModCloth are on par with Tobi, costing between $30 and $50, while special occasion dresses can go up to $200.
8. For Femme Vibes: Hello Molly

The first words that come to mind when we look at the Hello Molly website are "cute" and "flirty." This store is shamelessly feminine and joyful, with a very summery curation of ruffled dresses and floral prints galore, at prices similar to Tobi.
There are also more classic and formal dress styles available, but the girlish designs are the definitive highlight at Hello Molly. The brand is based in Australia, so many of their garments are light, floaty, and skin-baring, which works well in hot weather.
9. For Affordable Brand Names: Nordstrom Rack
If you'd like to shop for dresses (or clothes in general) from more well-known brands, Nordstrom Rack is a fantastic final option. Whereas stores like Tobi and Lulus commission different factories to make their designs, Nordstrom Rack carries clothes from many different brands, usually at reduced or clearance prices.
The selection at Nordstrom Rack is incredibly diverse, and when it comes to dresses, you have over ten thousand designs to choose from. Most dresses cost between $20 and $50, but there are also options from high-end designer brands and super affordable budget brands.
The final thing we love about Nordstrom Rack is how well organized the online store is. You can browse through it based on any number of factors, including price, size, occasion, and style.
All Dressed Up
Shopping for dresses online at stores like Tobi can be a lot of fun, but it's also a bit of a gamble. It's hard to predict quality or fit, which is why we selected a range of Tobi alternatives. Some of these stores offer a better review platform, others are more affordable, and some have a better return policy.
What all of these stores have in common is a large dress selection, and e-commerce platforms allow for very targeted browsing by any number of criteria. No matter your budget, we know you'll find party dresses that'll keep you feeling stylish!