LOFT is the ultimate transitional shop. Its approach to fashion works especially well for recent college grads who need to upgrade their casual wardrobe with items that can suit the professional world.
For a lot of young people, those first few blazers and dress pants feel like a costume, but LOFT gets around that issue by keeping silhouettes comfortable and relaxed. The result is the ultimate hybrid between business and casual.
As a bonus, the LOFT range is very reasonably priced, with the average item costing between $30 and$50. It's a little more expensive than fast-fashion, but the quality is superior so the items will last for a lot longer.
Beyond casual workwear, LOFT also carries a lot of casual yet feminine options. The bestsellers at LOFT include light sweaters, tunic dresses, jeans, loose blazers, and blouses. Their designs are classic rather than trendy, with a big focus on comfort and timeless style. LOFT is also home to Lou & Grey, which is a line of chic activewear.
However, just one store is never enough, especially if you're trying to make a serious overhaul. We've selected our favorite stores that manage to do what LOFT does best, but perhaps in slightly different ways. Check them out!
1. For a Tailored Look: Ann Taylor
If you want a similar shopping experience and quality but with slightly more mature and tailored designs, Ann Taylor is the obvious choice. The clothes at Ann Taylor take the professionalism up a notch, with a lot of dress pants, button-down shirts, and blouses. The fit is a little more tailored, which is great for a more adult style.
There are still a ton of similarities, though. Both stores carry classically chic styles as opposed to fleeting trends, and you can expect to spend a similar amount of money on similar items. Ann Taylor does have a larger range of dressy, high-ticket options like suits or blazers. You can easily mix and match clothes from each store for a classy but comfortable style.
2. For Affordable Style: Mango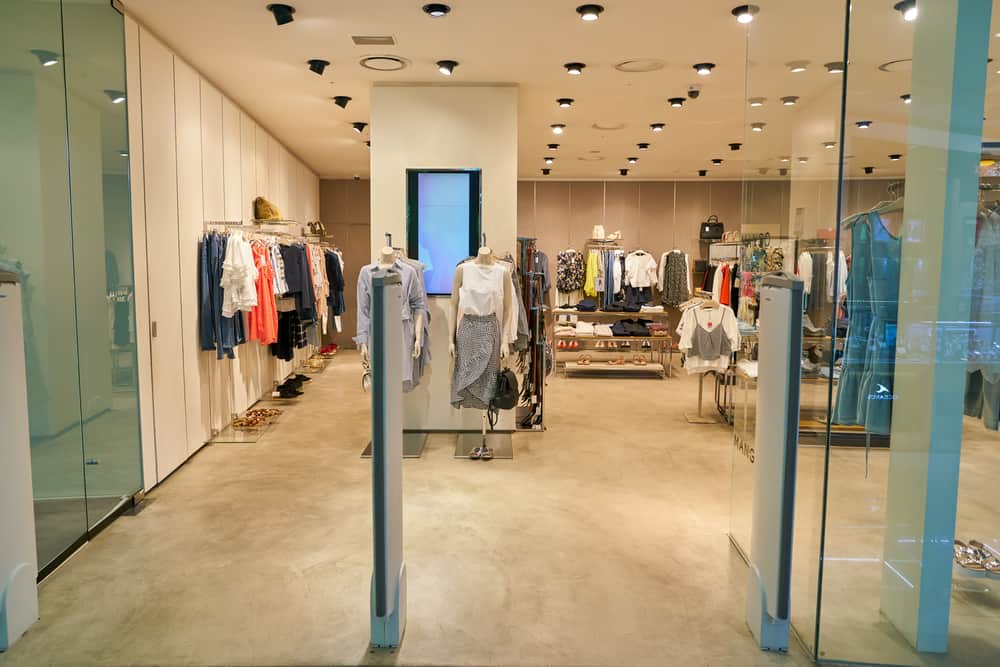 If you're on a bit of a budget, Mango is a fantastic store to shop at. Like LOFT, Mango also feels youthful and modern. The selection of clothes is extremely wide-ranging, so you can find timeless classics, cozy lounge or activewear staples, and trendy designs.
It's technically a fast-fashion brand, but the quality often surpasses other retailers with a similar price point, and the selection is fantastic for the young adult.
3. For Cozy Maturity: Talbots
Talbots is a great option if you're looking for a style that's a little more mature than LOFT but is a little more comfy and cozy than Ann Taylor. The designs are simple and classy, so they are appropriate for every environment. The fabrics are luxuriously soft with flattering silhouettes that are never too rigid.
Talbots does have a reputation for being geared towards an older audience, but we find that mostly means that the quality is uncompromising. While the prices are reasonable (just a touch higher than LOFT), each item will last for years. The cuts are modest, which is excellent for anyone working or studying in a more conservative environment.
4. For a Slightly Trendier Look: Express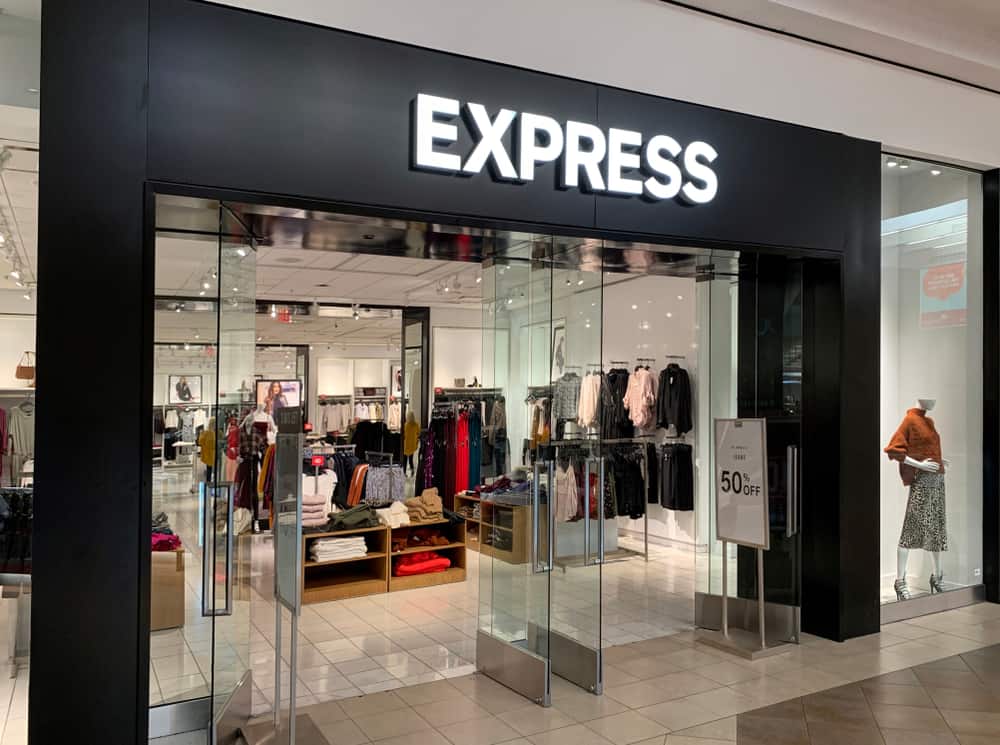 Express is a store geared towards the same age-group as LOFT, with the same subdued tastes and reasonable prices. What sets it apart is that it's a little trendier, but not overly so. It's not so trendy that you'll get stuck with items that won't look good in a season, and you can still shop there for workwear, but it definitely takes a less classic approach towards curation than LOFT. You can find button-down shirts and cardigans at this store, but you can also pick up vegan leather pants or short rompers.
5. For Elegant Basics: Everlane
When it comes to quality staples, Everlane has developed quite a reputation. Their business model, which prioritizes transparency, affordability, and quality by working directly with manufacturers, is well-appreciated by shoppers. Like LOFT, they carry items for both casual and professional settings, and they've also recently released a lot more fun activewear.
While Everlane's selection isn't as diverse as LOFT's, their designs are all instant classics that can serve anyone. You won't find yourself scrolling through hundreds of items trying to find something to like. Because they stick to a very classic style with wide-appeal, they're an excellent store for those who are just starting to build an elevated wardrobe, since nearly every item can help anchor a look.
6. For Minimalist Fashion: Eileen Fisher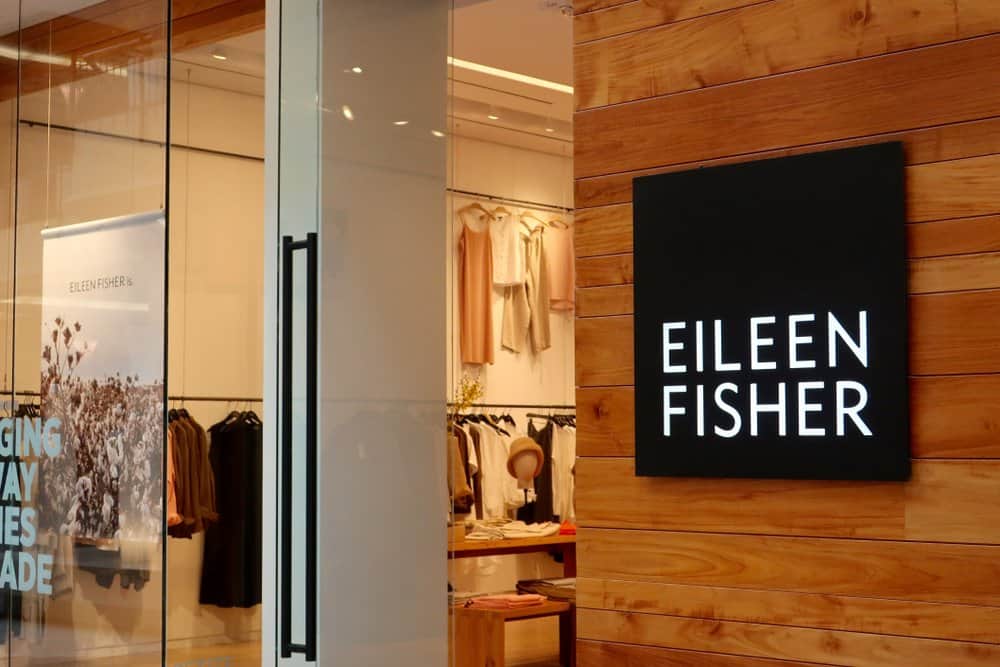 Eileen Fisher has that same loose, drapey approach to styling as LOFT, but it's slightly more of a hippie destination with its added minimalist twist. The brand is known for its sustainable ethos and organic materials, per the eponymous designer's personal convictions.
Because of the simplicity of the designs at Eileen Fisher, the clothes can work for a wide range of age-groups. It's a great destination for wardrobe staples for any environment or lifestyle. The prices at Eileen Fisher are admittedly a touch higher than at LOFT, but we find that the fabric quality is also a touch superior.
7. For a Broader Selection: GAP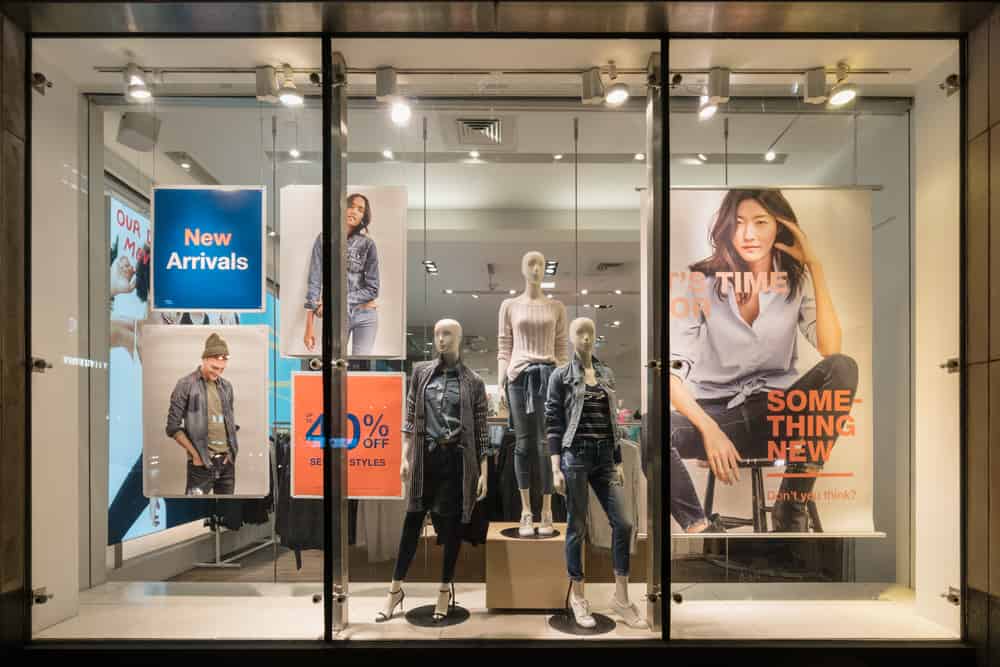 GAP is another store that appeals to a classically-minded audience of Millennial shoppers, although it also carries clothes for children. The style at GAP is contemporary and stylish, but it's also incredibly wholesome. Anything you buy at GAP will still look acceptable in 5 to 10 years, even if nothing feels groundbreaking.
Because GAP has a very wide selection of clothes, it's hard to pin-point a major category. While the aesthetic leans towards casual with a lot of denim and basic essentials, there are also a lot of comfortable blouses, trousers, and button-downs that could easily fit a young professional's wardrobe.
Old Navy is part of the GAP family of stores, but has a much younger vibe. It's geared towards the entire family, so it has large sections for both children and adults with a large blend of both casual and more athletic wear.
If you like LOFT but find yourself wanting an even more youthful or casual style (as well as slightly lower prices), Old Navy is a safe and easy choice. Much like LOFT, Old Navy is home to a lot of simple, comfortable basics with classic designs. What makes it a little more dynamic is that the colors tend to be louder and brighter. If you love color blocking and wearing bright shades, Old Navy is great.
9. For Preppy Styles: J. Crew
If you want to add some preppy elements to your style, J. Crew is another great store. It has a similar selection and prices to LOFT, with a ton of designs that bridge the gap between comfy and professional, like soft knitted blazers and cashmere sweaters.
However, whereas LOFT emphasizes loose, slightly oversized styles, J. Crew is usually a little more fitted. If you tend to prefer a slimmer fit, then J. Crew will be more to your liking.
10. For Playful Prints: Boden
If you're a sucker for a brightly colored print, then you'll adore Boden. This British retailer carries a ton of playful tops and dresses made of boldly printed fabrics. Despite the bright colors, the styles themselves are appropriate for professionals, with button-down shirts, dresses, and blouses that will fit in at any office.
The cuts themselves are totally classic, which helps to balance out the playful prints. You can also find more simple staples at Boden, so it's a store great if you like to mix and match solids with prints for a diverse wardrobe.
Comfortably Classy
Whether you're looking for staples or a wardrobe upgrade, these stores like LOFT are a fabulous choice. Their quality beats out fast fashion brands with ease, and their designs are classically chic, which is essential for anyone joining the workforce.
Since what makes LOFT stand out is its ability to usher a wardrobe from an overly-casual place to a more elevated and professional style, we highlighted other stores that can do the same, but in different ways. With this selection of stores, we know you'll have no problem feeling like yourself while still being a total boss.