Editor's Note: Now that spring is upon us, we're all ready for renewal, fresh ideas, and positive changes. While the standard way to take advantage of this changing energy is to spring clean (which we still recommend), we love going a step further. Instead of simply sprucing up your home, why not breathe new life into your living space with updated furniture and home accessories?
Pottery Barn is a beloved staple of affordable, traditional, vintage-inspired designs. But if you've already burned through your Pottery Barn catalog – or are simply hoping to find new shops to inspire your redecorating – we've gathered the best Pottery Barn alternatives below. Whether you're shopping on a budget, hoping to upgrade to some premium pieces, or just want to spice things up, we have everything you need.
My personal tip for refreshing your home this spring? Think color! I love to add new pillows, throw blankets, art, and rugs to my home to give it a fresh, vibrant energy. And if I'm feeling extra ambitious, painting an accent wall to highlight my new pieces makes me feel like I've moved into a new place. And of course, I never forget flowers: a new vase and colorful bouquet can be enough to bring your home to life – if you can only make one change this season, this is the one I most recommend.
Whether you're furnishing your first apartment or giving your home a much-needed refresh, you might be looking for a one-stop-shop that can give you everything you need. Pottery Barn has been a staple in the US since opening in 1949. Started by the William Sonoma company to sell excess crockery and dishes, the chain expanded across the country and offer much more than pottery today.
The brand has become well-known for its simple and traditional styles that reference vintage design. Classic upper-middle-class Americana with clean lines and bright pops of color make Pottery Barn a great resource for most people. It's easy to combine your own unique details and authentic vintage pieces with their offerings to create a sophisticated look in your home. Pottery Barn even has a "Found" collection where they sell actual vintage and antique items.
If you're looking for alternatives to Pottery Barn, you won't be disappointed. There are plenty of options to find both classic and unusual pieces for your home. You look at your four walls a lot, so you may as well love what you see and make your home a place you love being.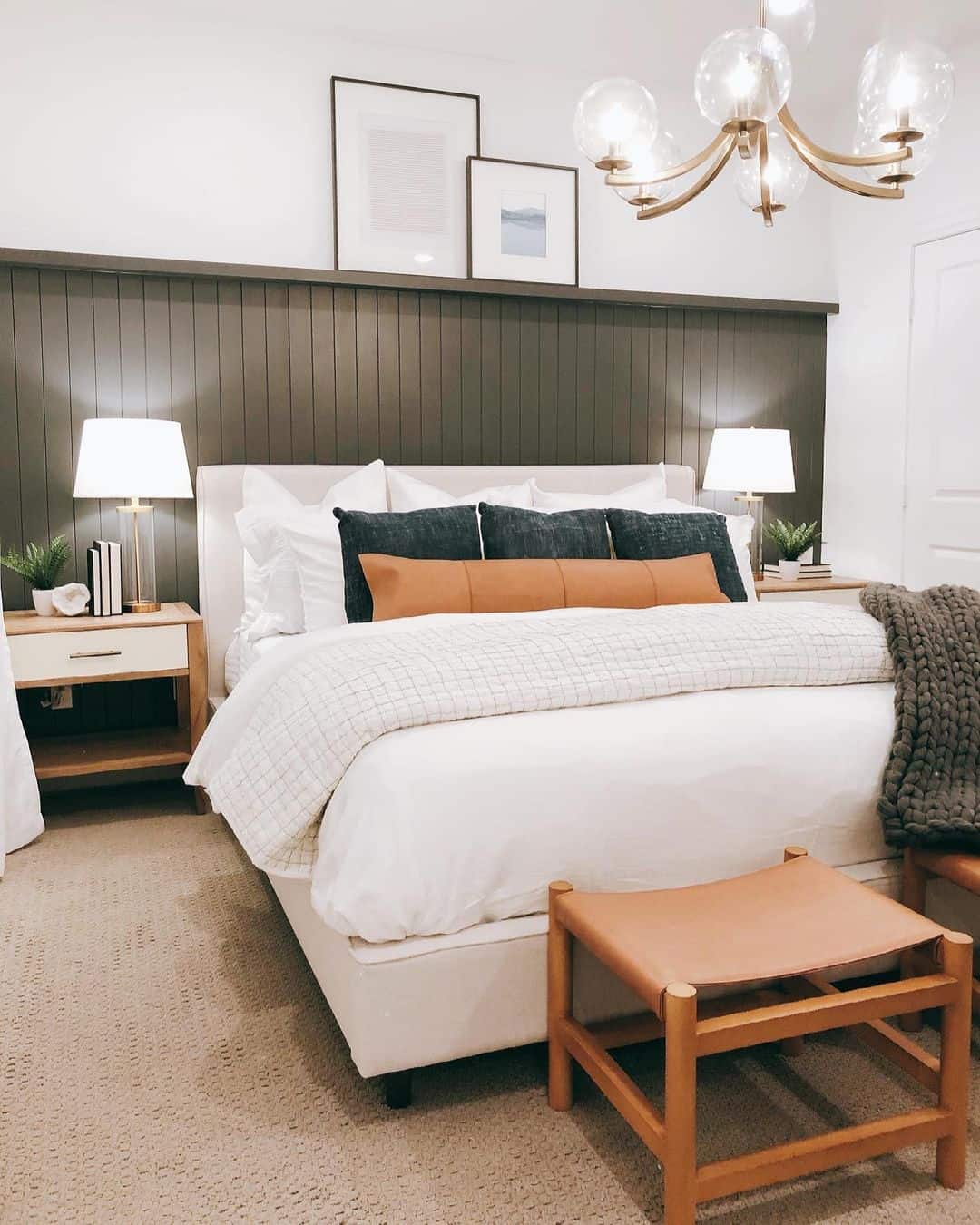 Crate and Barrel is a great option for Pottery Barn lovers. Much like Pottery Barn, they rely on simple clean designs. Crate and Barrel makes crisp modern classics featuring light wood with beautiful grain, as well as ceramic goods that combine fashion with function.
Cozy minimalism is key to much of Crate and Barrel's home furnishings. Their home textiles combine subtle neutrals with the occasional pop of color in complementary tones. 100% linen sheets, organic cotton duvet covers, and fluffy Turkish bath towels give a touch of luxury to your bed and bath. By using high-quality materials, these items feel wonderful to use, but they are also longer lasting, making them a long-term investment.
Their kitchen collection features nearly anything you need to make family meals as simple or as gourmet as you like. They have charming homespun collections of simple dishes with subtle details like contrasting speckles to give a modern farmhouse feel. Plenty of contemporary gadgets are available as well, from espresso machines to air fryers.
2. For a Contemporary Twist: All Modern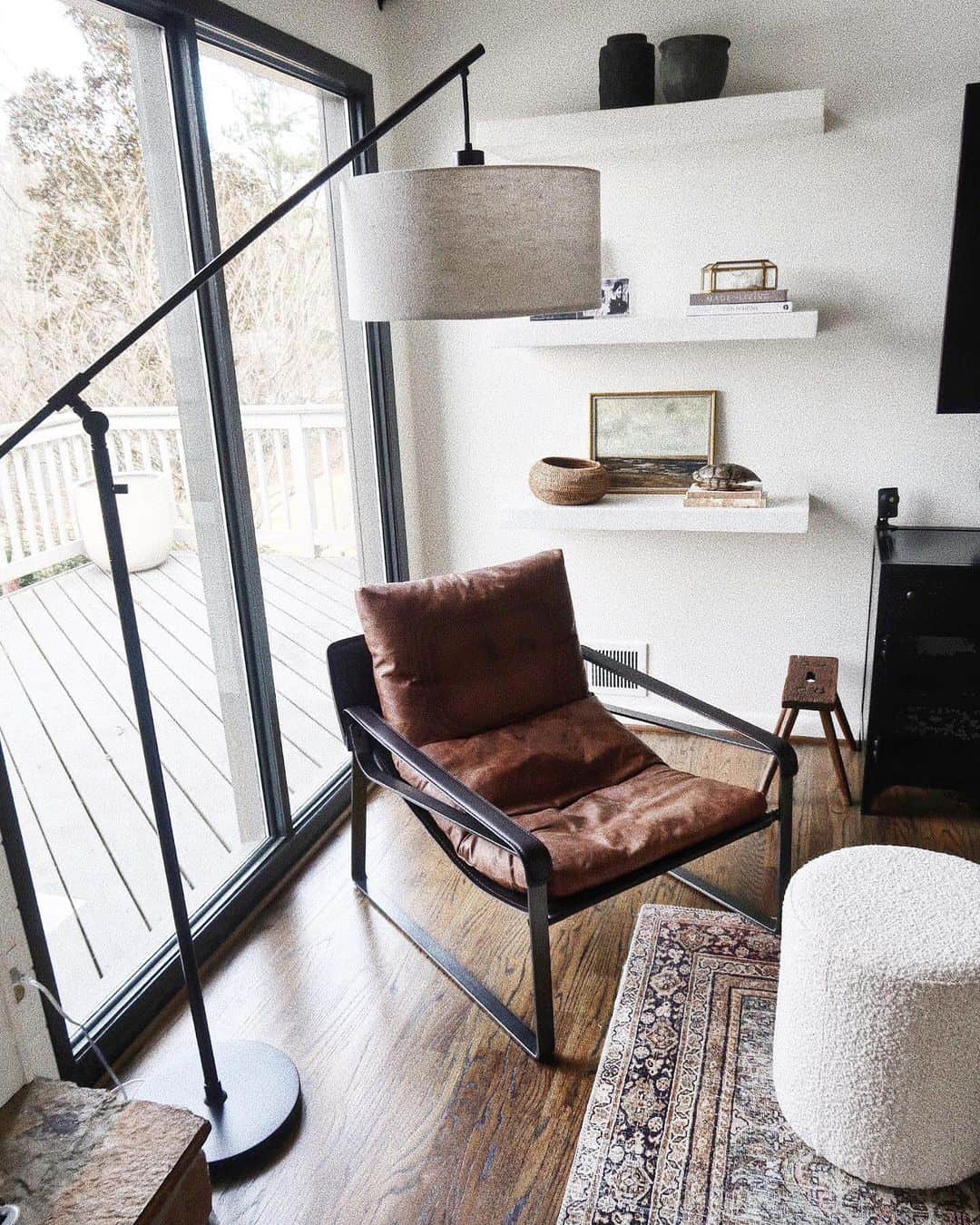 If you like the clean simplicity of Pottery Barn but are looking for something with a bit more of a contemporary chicness, All Modern is the store for you. You can shop their site by style, whether you're looking for Scandinavian inspiration or mid-century style.
This brand offers a lot of contrast: wood with metal, stark lines with bold colors. Dynamic angles that give visual interest without any visual clutter find their way into many pieces across their different style families. They understand the impact of a statement piece among simpler items. Even their boho styles are still clean, fresh, and, as their name promises: modern.
All Modern offers products at a range of prices, so even if you're on a budget, you can find some accent pieces like throw pillows and rugs that will spice up your decor without breaking your budget. And if you have your heart set on a DIY project, All Modern has kitchen and bathroom hardware, light fixtures, and tiles that you can install yourself to customize your space.
3. For Basics: Ikea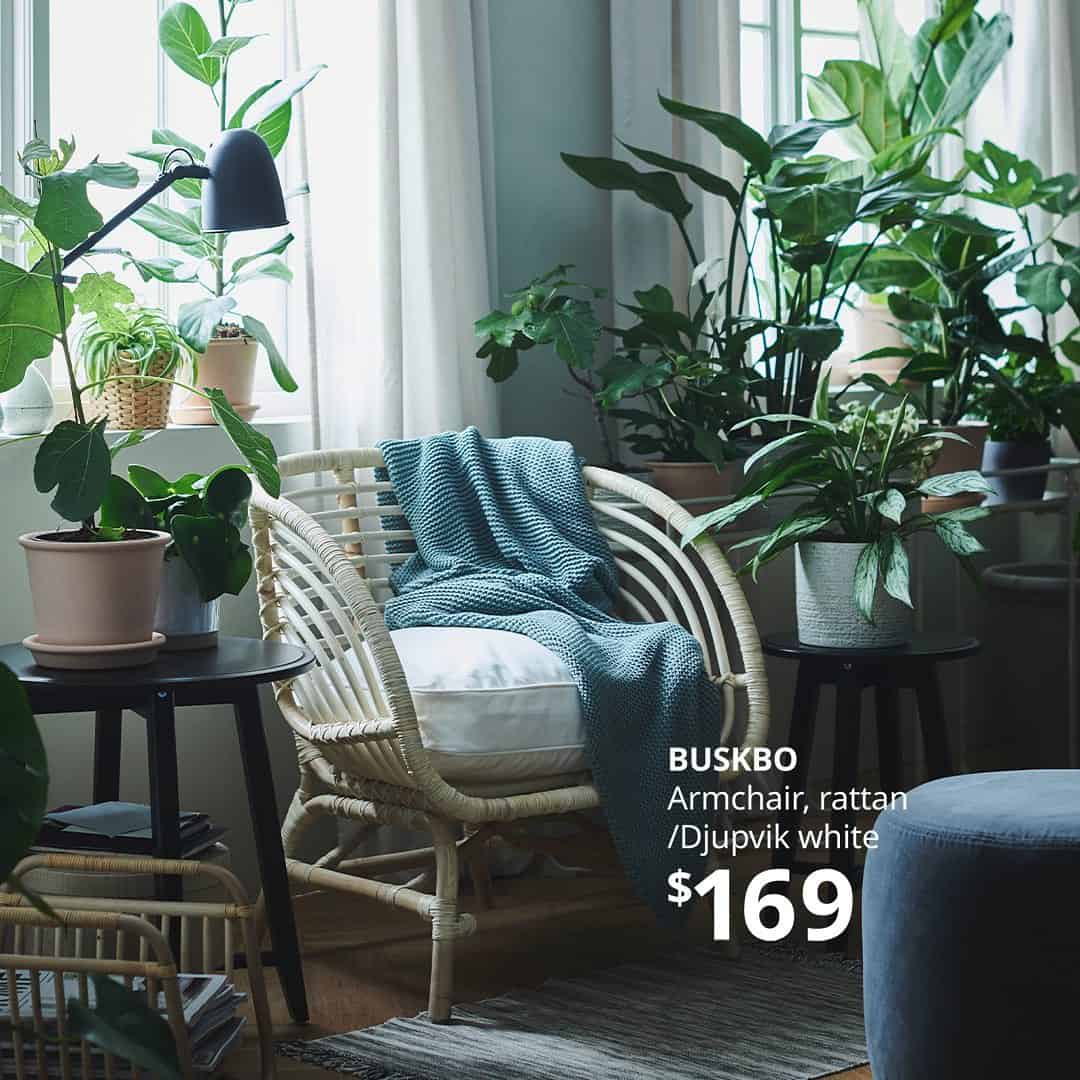 Sometimes Ikea gets a bad reputation for being cheap, college-dorm type furniture, but that's not really fair. While Ikea does offer some very budget-conscious basic pieces that are perfect for your room at college or your first apartment, the beauty of their line is its range. Ikea offers plenty of higher-end, stylish products with that Scandinavian-chic look that Pottery Barn lovers will appreciate.
Ikea's practical simplicity will appeal to those who love Pottery Barn's traditional look but want some variety. Ikea has sharp, contemporary Nordic pieces and softer Scandinavian farmhouse looks all mingled together. Wander around one of their model apartments in their showroom to find inspiration for creating your own unique space.
Ikea can be a one-stop-shop for every room in your house with statement pieces of furniture and decor. Many of their items are also space-conscious, making them perfect for smaller houses or apartments. If you're trying to maximize your home storage or turn a living room into a part-time office, Ikea offers clever pieces that look sleek and stylish while being infinitely functional.
Various wood grain finishes, hardware accents, and cute pieces that scream "hygge" can be found once you venture outside of their budget wares. Ikea has cute furniture and accessories for your outdoor spaces as well, so you can turn your patio into an oasis and children's furniture designed to give your little ones their own sanctuary.
4. For International Décor: World Market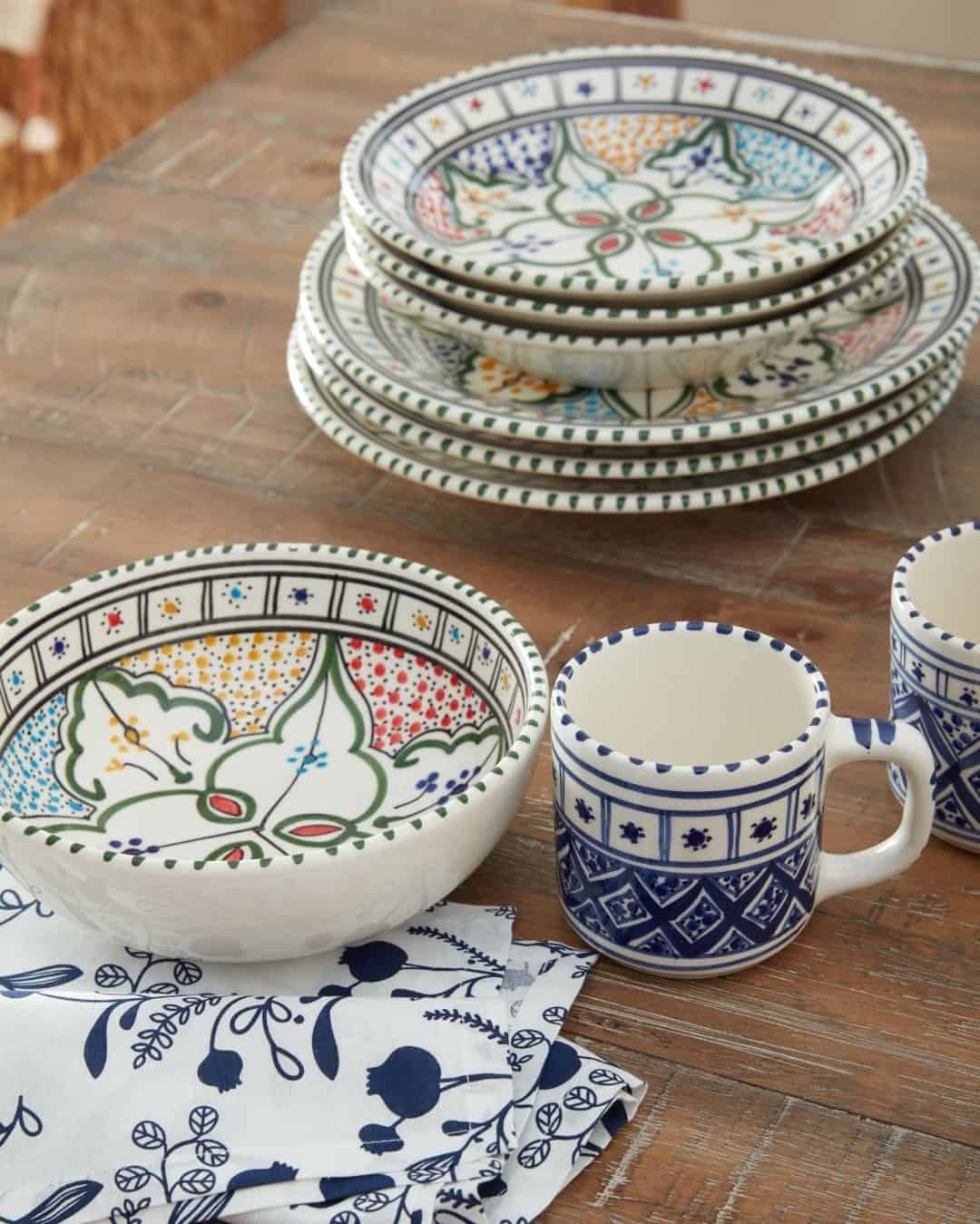 If you like to make your space pop with the occasional, well-chosen accent piece, you'll love World Market. Offering unique items from manufacturers around the world, World Market has the perfect items to coordinate with your Pottery Barn items.
World Market offers a lot of variety of items by its nature. Vintage-inspired classics with dark woods and tufted details add stately elegance to a room full of simpler pieces. There are plenty of bolder, more contemporary pieces as well, featuring unique textures, strong colors, and metallics to play off of homey staples.
They carry a full range of smaller home items as well in many styles. Whether you're trying to craft a traditional French gourmet kitchen or an artisanal Japanese dining experience, you can find all the necessary accouterments to help you craft your global home. Reflect your love of other cultures every day in the objects you choose to populate your home with.
World Market caters to many different styles with its large collection of brands. Their coffee and tea accessories are especially charming, and a great place to find gifts for anyone in your life with a discerning palate. The brand even carries a line of clothing and jewelry in cozy and bohemian styles. If you're craving some treats to enjoy on your new kitchenware, you might also enjoy exploring their selection of international food and drink items.
5. A Budget Alternative: Target Home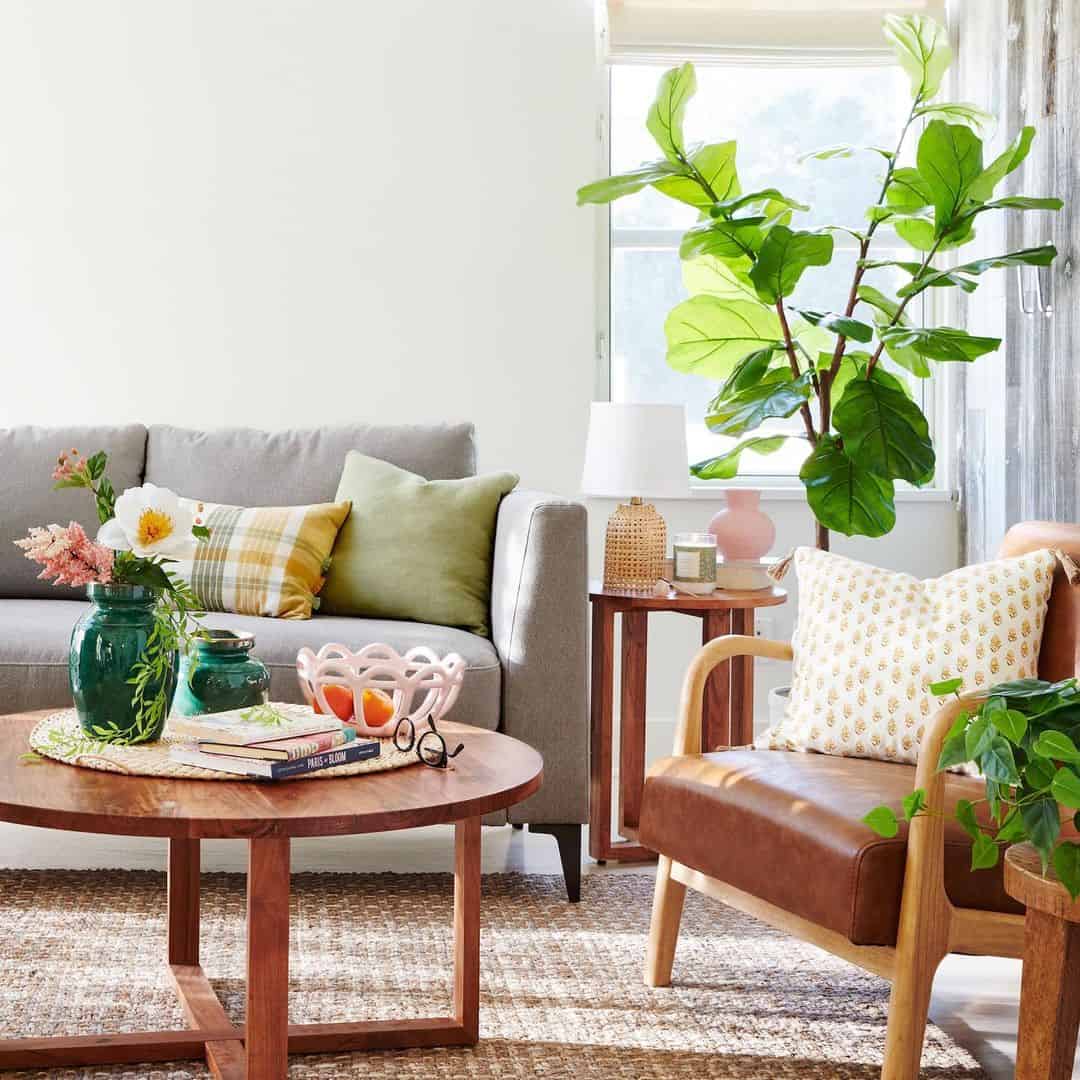 Target has excelled at being a jack-of-all-trades in the retail market. They've been stepping up their clothing with a variety of chic new lines to suit a variety of personal styles, and their home selection has followed close behind. Their collaboration with Joanna Gaines for the Hearth and Hand with Magnolia line will particularly appeal to fans of Pottery Barn.
The Hearth and Hand line has a rustic, cozy feel that makes it perfect for family living; nothing so fussy and fancy you don't want the kids touching it. But, the seasonal designs will still look fresh for entertaining. Rich-toned neutrals make up most of the linens and kitchenware of the Hearth and Hand collection. It all has an elevated vintage farmhouse charm.
Target's Threshold home line offers sleeker, more contemporary vibes while still being infinitely comfortable and liveable. Outdoor furniture for lazy days and Sunday brunch mingles with nature-inspired pieces for indoors. Simple, functional office and dining furniture can help brighten up your living spaces with light woods and fresh whites.
Target has plenty of stylish options for people looking to refresh their space on a budget. Timeless looks from Hearth and Home or Threshold won't look like discount pieces, but will fit in any modern home.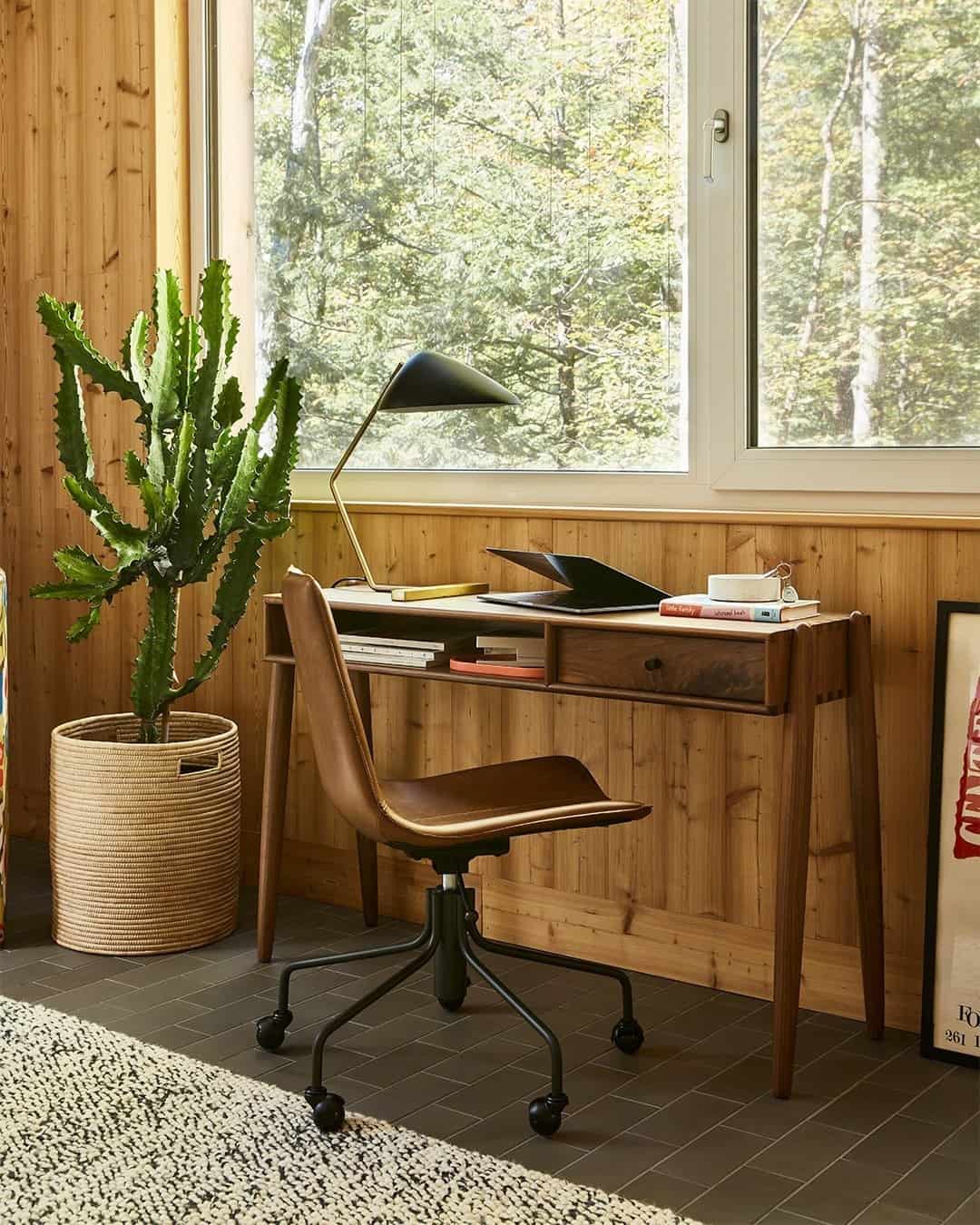 West Elm blends mid-century design with contemporary sensibilities. The clean, fresh classics will appeal to Pottery Barn enthusiasts, but the design is a little more sophisticated. Pops of vintage colors, like deep green, rich orange, and charcoal give their upholstered furniture a warm and homey look that's still elevated. You can find decorative vases and sculptural pieces that play with that mid-century sense of geometric design in their collection as well.
Soothing, calming tones and textures make all the surfaces in your home touchable. West Elm aims to help you create a haven out of your living spaces. Their home office selections are particularly impressive, with pieces to maximize your organization so that when you're working it's easy to focus on work. Once you're done, though, everything tidies away neatly, letting you relax and put your feet up on one of their beautiful sofa sectionals.
You can feel good about West Elm, too, since they use organic materials in their production and avoid toxic chemical treatments. It's good for the environment and your family.
Their high-quality materials and classy designs do result in a slightly higher price tag on their items. These aren't budget home furnishing: in fact, this is one of the priciest options on our list. Thanks to the timeless sense of design, though, these are investment pieces that will comfortably decorate your home for years and even decades to come.
Make Your House Into a Home
Most people have been spending more time at home lately. It makes sense to take the time to create a space that feels like a safe and comfortable respite from all the chaos in your daily life. A space that is both beautiful and intuitively functional is very much possible with the home stores on our list.
Whether you want to find pieces that remind you of Pottery Barn's vintage classics or branch out to something a little more chic or rustic, you can craft a home that reflects your personal taste and lifestyle. Whether you have a limited budget to achieve maximum impact or you're ready to invest in a total refurbishment, we've got you covered.