If you love designer clothes but hate designer prices, you're probably a big fan of Nordstrom Rack. This Nordstrom subsidiary carries the same mid and luxury brands as its parent company, but at heavy discounts.
The concept behind Nordstrom Rack is pretty simple: It's effectively Nordstrom's clearance section, but in the form of an entire store. When Nordstrom is left with a large supply of items from a previous season or when they accidentally buy too much stock from a designer, those extra items get sent to Nordstrom Rack.
The result? An entire store of discounted high-end goods.
However, as all budget-conscious fashionistas know, the key to crafting a wardrobe that delights and astounds is to always be on the lookout. Only visiting one store will not work. You should consistently check in on other stores similar to Nordstrom Rack, to see a wider range of discounted designer wares.
The Big Competitor: T.J. Maxx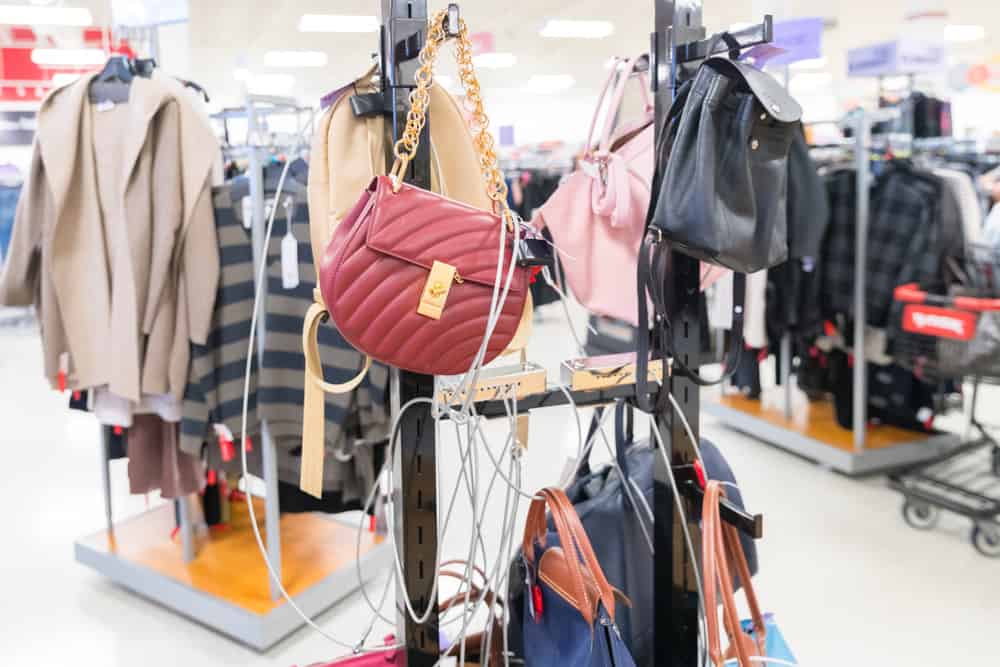 T.J. Maxx has a similar model to Nordstrom Rack, but without a parent company to source products from. Instead, T.J. Maxx does business directly with designers and manufacturers, buying their overstock or products that they make at a lower cost specifically for discount retailers.
For this reason, they have a selection of well-known but slightly less prestigious brands at excellent prices. If you're not looking exclusively for high-end designers but are also happy with mid-end but reputable labels, then T.J. Maxx will have some gems for you. T.J. Maxx stores usually also have a large jewelry section and more robust home and kitchenware sections, so it's definitely worth visiting if you're also shopping for home decor.
However, it's worth mentioning that the shopping experience at T.J. Maxx is a little less upscale, since the stores are often a little disorganized. Shoppers usually have to spend their time sorting through random items until they find something to like.
For Second-Hand Fashion: ThredUp
There's a comparison to be made between thrifting and clearance shopping. Both shopping styles require a bit more hunting and searching than normal, and both are incredibly satisfying when you finally find the perfect item for a laughably low price.
Well, we dare say that shopping at ThredUp is even easier than at Nordstrom Rack! This online second-hand store provides an incredible browsing experience that allows shoppers to really customize their search until they find the exact item they want. Like at Nordstrom Rack, you can also expect to find an amazing array of recognizable brands at ThredUp, and sometimes clothes are even available unworn with all the tags still attached.
HauteLook is another Nordstrom subsidiary, much like Nordstrom Rack, except it's all online. The two stores share an online platform, and you can actually combine purchases from the two, which is an easy way to score free shipping.
Unlike Nordstrom Rack, however, HauteLook is all about flash sale events. If you join the retailer's newsletter, you'll know what kind of promotions are coming a few days in advance, which allows you to score amazing deals from the comfort of your home.
HauteLook collaborates with a huge amount of mid and high-end designers, but beauty lovers often have the most luck, with flash sales on brands like Urban Decay and Shiseido.
One thing worth mentioning, however, is that HauteLook's shipping can be quite slow, so don't order anything that you'll need within a tight timeframe.
For a Calm Outlet Experience: Marshalls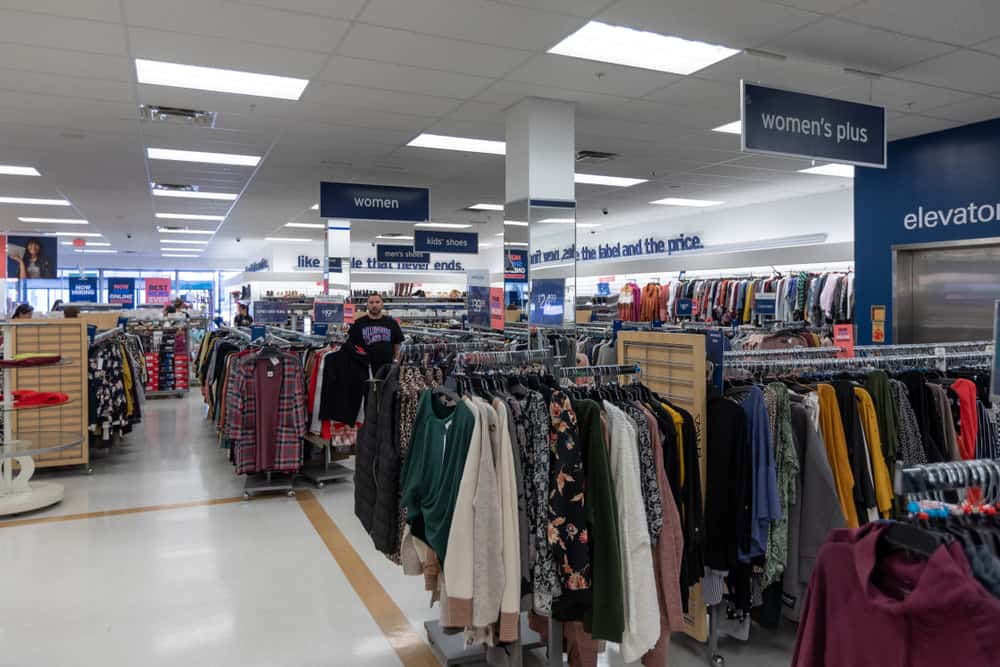 If you're already popping into T.J. Maxx, you may as well also step into Marshalls. The two stores are part of the same company, so they share some similarities as well as intentional differences.
In general, you will likely find the same brands and prices at both stores. However, where Marshalls really shines is their shoe selection. If you're a total shoe fanatic, always step into Marshalls first, whether you're shopping for yourself or for others in your family.
Additionally, maybe it's because of the store's blue color scheme, but shopping at Marshalls often feels a little calmer than T.J. Maxx, which makes it more comparable to Nordstrom Rack.
For Luxury Designer Fashion: The OUTNET
The Outnet is to Net-A-Porter what Nordstrom Rack is to Nordstrom. If you're not familiar, Net-A-Porter is an online retailer selling almost exclusively luxury fashion and lifestyle items, as opposed to Nordstrom, which has a wider, more diverse price range.
Because of this, the selection at The Outnet also leans heavily towards high-end and luxury goods, but at significant discounts. You'll commonly find designer fashions at 50%-75% off the regular price. We're talking about truly prestigious brands like Zimmermann, Alice + Olivia, Stella McCartney, and Valentino. Since the store is a Net-A-Porter brand, you'll know that everything is genuine.
For Buying From Your Peers: Poshmark
Poshmark isn't your typical online store. It's actually a marketplace where the users themselves buy and sell clothes and accessories. The focus at Poshmark is mostly on women's clothing, but the website also allows users to sell menswear, children's clothes, and homewares.
The people selling items on Poshmark are typically real women who are emptying out their closets after serious KonMari tidying sessions, and those that like to revamp their wardrobe often. As a result, the selection of brands at Poshmark is quite similar to what you'll find at Nordstrom Rack, with both high-end designer clothes as well as well-known but mid-range brands like LuLuLemon or J. Crew.
Another incredibly cool thing about Poshmark is that they offer authentication for items over $500. This way, if you find yourself tempted by an oft-counterfeited Chanel or Hermès bag, you'll have peace of mind knowing that it's genuine.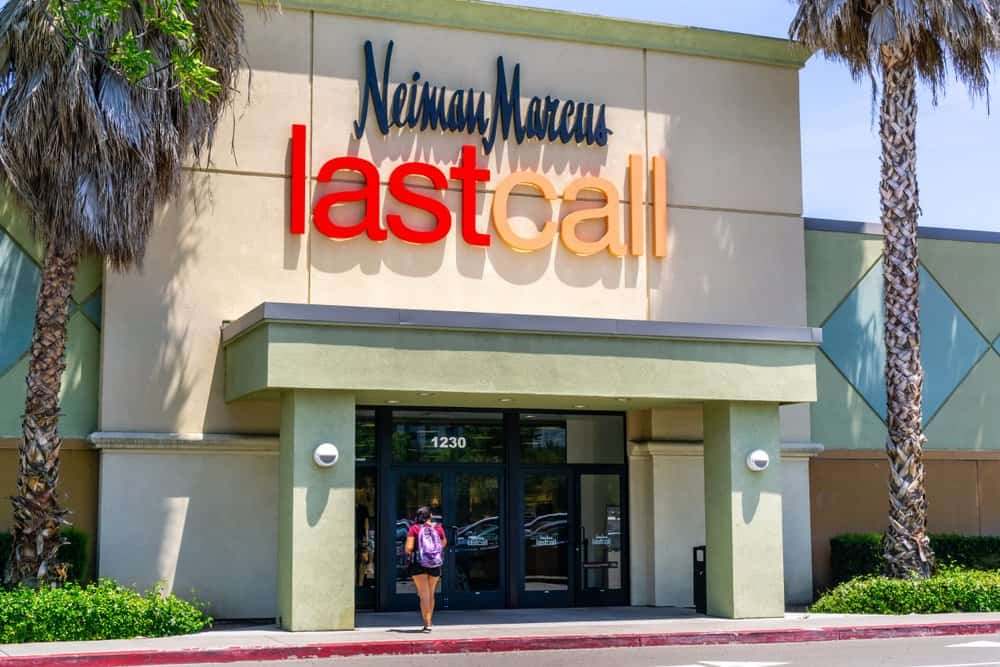 LastCall is the Neiman Marcus Clearance store, and it is a treasure chest for lovers of designer fashion—especially ones who don't mind shopping collections from previous seasons. While many physical Last Call stores are in the process of closing right now, the online section on the Neiman Marcus website is still incredibly exciting to scroll through.
You'll find Alexander McQueen, Badgley Mischka, and Akris aplenty at Neiman Marcus LastCall, and the prices are the best we've seen. Comparing the same luxury items across Nordstrom Rack and The Outnet, Neiman Marcus consistently offers the biggest discounts.
However, since this is a real clearance section, there is usually a little less stock. If you have a specific item in mind, though, we recommend always checking if it's available through LastCall before deciding to buy elsewhere.
For Shoe Lovers: 6pm
No one beats Zappos when it comes to online shoe shopping, except for the retailer's discount subsidiary, 6pm. Zappos itself is an affordable place to look, but 6pm takes it to the next level with incredible reductions on footwear from trusted, mainstream brands like Steve Madden, PUMA, Adidas, and Dr. Martens.
6pm doesn't just sell shoes, though. The store also stocks clothes and accessories for women, children, and men. The selection is primarily mid-range, with brands like Tommy Hilfiger and Bebe that are already reasonable when full-priced but even more attractive when discounted further.
For Designer Consignment: TheRealReal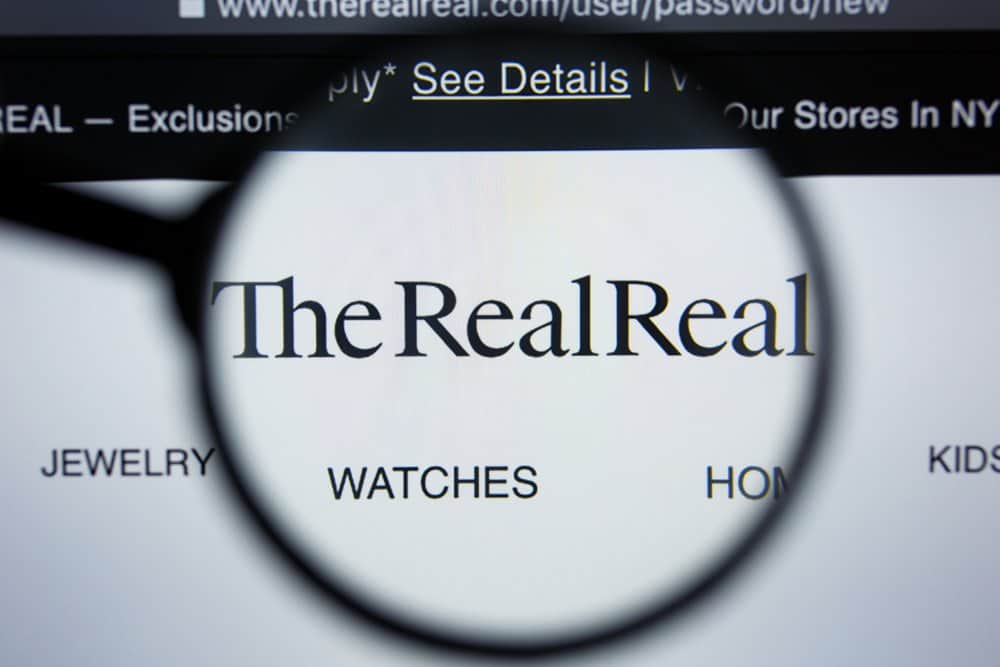 TheRealReal is a consignment shop with a strong focus on luxury designer fashion and accessories. It's the next step up from Poshmark, since instead of facilitating sales between buyers and sellers, TheRealReal has all of its items shipped to its central location, where they get authenticated and then sold directly from one place.
Another detail that makes TheRealReal stand out is that it carries designer fashions from a wide range of time periods. You can find vintage clothes as well as more recent releases, unlike most clearance stores, which normally only sell items that are 1-2 seasons behind.
However, it's also worth noting that TheRealReal's authentication process is far from perfect, so replicas do slip through sometimes. Thankfully, the store has a generous return policy if that does happen, but you may want to have your purchases authenticated independently through a website like PurseForum or by a professional authentication service.
Keep on Bargain Hunting
Being budget-conscious shouldn't force you to compromise on style, quality, or even brand recognition. You may have to give up on the latest releases, but anyone who cultivates a wardrobe that endures season to season shouldn't mind too much.
There is no shortage of retailers offering high-quality goods at a discount, so be a savvy shopper and give them all a look, whether you're shopping in-person or online.