Calling all girly girls: are you in the market for a funky-fresh boutique like our beloved Francesca's? If so, you're in luck–we're here to dish on ten of our faves that tout soft florals, understated earth tones, and to-die-for accessories that the brand is famous for. But if you're worried the prices will be just as high as their platform wedges, fear not–our ten picks are (mostly) more affordable, but don't skimp on any of the show-stopping flavor that's helped put them on the map.
1. East Coast Elegance: Suzy Shier
Looking for that sleek New York look on a Midwestern budget? If so, look no further than Suzy Shier. Their figure-flattering cuts, earth tones, and de la mode items like eye-catching vegan leather pants will make you the cat's meow. Whether it's a fierce new boardroom look or a punk-femme first date getup, Suzy Shier has got you covered.
However, it really tops our list because their prices are so stellar. Most pieces go for less than half of Francesca's offerings, making it a hidden gem worth shining a light on. They also have some incredible sales where you can take up to an additional 30% off on already-discounted items, so make sure to clear some closet space stat.
Francesca's has plenty in the way of bold, statement-making apparel and accessories that instantly distinguish you in any room. Fortunately, Red Dress Boutique also rises to the challenge in this regard, whose selection is teeming with oversized straw totes, elaborate jeweled headpieces, and adorable white eyelet midi dresses, to name a few of our faves. For daring divas with a penchant for stealing the show, Red Dress Boutique needs to be in your life.
Even though their prices are still pretty on par with Francesca's, the exceptionality of their selections makes them worth the investment. Fortunately, budget-minded trendsetters can still get in on the fun, as Red Dress Boutique has some incredible discounts that slash prices up to 70% off. You can also search sale items by $50, $40, $30, $20, or $10 and under if you're simply in the market for a little treat or two.
3. Novelties and Other Goodies: Jane
What if you could look cute and get a laugh at the same time? Jane helps you do just that with its adorable novelty tees and other assorted knickknacks. Don't worry, though–you won't find any Lillian Vernon oddities here. Instead, you'll discover things like fun hair clips, soft terry cloth dolls for your little one, and Christian and military support stickers that instantly make a statement.
The prices are definitely right, too; most items are under $50, whether it's their Francesca's-inspired apparel or minimalist home decor. That way, you can thoroughly enjoy a guilt-free shopping experience. They also have seasonal sales and a rewards program that'll earn you redeemable points as you shop 'til you drop.
Like a few other picks on our list, Hazel & Olive offers a wide selection of bits and baubles with a delightfully Southern flair. However, they also tout some decidedly daring looks that set it apart from its more conservative counterparts. We love their ruched magenta minidresses and casual zebra tops, which are perfect for trendy trailblazers who like to live a little bit on the wild side.
Most of their final sale items are $20 or under, making this funky retailer a cash-strapped college girl's dream. If you love Forever 21 prices and Urban Outfitters' boho-chic edge, then we know you'll go crazy for Hazel & Olive. We just wish they carried sizes larger than large, so that plus-sized fashionistas could show some love in these duds as well.
One of our favorite things about American fashion is its commitment to casual-chic, as evidenced by closet staples like blue jeans and white T-shirts. We know how to dress things down and look dang good doing it at the same time! Thankfully, Lizard Thicket wholeheartedly agrees, and their extensive selection of quality casual pieces proves it. Their color palette is pretty rainbow-encompassing, too, spanning pastels, earth-tones and reliable blacks and whites.
Their prices are pretty attractive, too; most are just under Francesca's average (i~$50), but they're not as cheap as other boutiques on this list, like Red Dress Boutique or Hazel & Olive. Still, though, if you love cute and casual everyday wear that boasts flirty cuts and the occasional ruffle, you'll love a lot of what Lizard Thicket has to offer.
Can't decide between wholesome Southern goodness or a relaxed L.A. vibe? The good news is you don't have to–at least not at Modern Vintage Boutique. Lots of their looks and pieces toe this line perfectly, capturing all the charm of a modern-day Scarlet O'Hara while maintaining that relaxed, beachy flair California fashion is known for. Think neon tie-dye crewneck sweatshirts or cinched, off-the-shoulder polka dot dresses; whatever direction you want to go in, you'll have plenty to choose from here.
Prices are fairly comparable to Francesca's, if not a little lower. Their size range is also slightly wider than other boutiques here, with max sizes of XL in shirts and 15 in pants. However, their color palette is pretty limited to pastels and earth tones, so babes looking for jewel tones or earthier hues will have to keep looking.
Shopping for basics can be a bit daunting, as most pieces only last a season or two with frequent wear. Fortunately, you'll find some high-quality closet essentials at American Threads, whose solid-colored pieces are reminiscent of other basics strongholds like Frank & Oak, American Apparel, and Reformation. But American Threads offers more than comfy tees and sporty biker shorts; you'll also find some gorgeously-patterned satin maxi dresses and flirty, French-inspired blouses that'll play up any pair of their affordable jeans.
Pricewise, they're on par with Francesca's, but they make up for it in discounts that frequently exceed 50% off original prices. You'll also get free shipping on orders over $100, so don't be afraid to stock up on several items at once.
One small complaint we have is that their sales rack is always pretty well-picked over, meaning you'll only be able to take what you can get. This leaves bargain hunters of certain sizes out in the dust, unfortunately, thereby prolonging their hunt for a new, affordable look.
Every good girl longs to let her bad side show a little, and Vestique knows this. While they do offer many of the same soft, feminine pieces that characterize the typical Francesca's ingenue, they also offer some sexy ruched crop-tops and hip-hugging flares that can go from a casual Saturday vibe to a hot night out look instantly. Better yet, they've got some fun gingham and colorblock pieces if you're looking to create a more youthful vibe.
However, this boutique is decidedly for the straight-sized. They don't have any XLs in shirts, and their largest pants size is 31. Sorry, plus-sizers–Vestique is not the boutique you're looking for. What's more, they only carry them in the sizes that are left (much like American Threads), even though they have over 100 items on sale at any given moment.
9. Bling Bling Lovers: HenriGirl
Maybe you're not in the market for clothes–and that's okay! Not every boutique has to have it all. Focusing more on offering serious quality for a single selection. HenriGirl does this with its gorgeous gold jewelry, which are surprisingly inexpensive; you'd think they're fresh from Bergdorf's given how great they look. If you like adding a tasteful cherry on top to your looks on the reg, you'll love HenriGirl's array of gold earrings, bangles, and necklaces, and all at prices that'll make you feel like the trendiest treasure hunter.
They also use tarnish-resistant metals to ensure that each piece you wear is long-lasting and hypoallergenic, which is great news for more sensitive-skinned jewelry lovers out there. You can also browse their selection according to their three collections, which range between holiday-accented pieces and lovely chains you can layer on top of a boho-chic look.
For our last pick, we're heading down under to take a peek at all the beautiful floral pieces this Australian-based boutique has to offer. However, they're last on our list for a reason: their price points are actually higher than Francesca's, and we're here to tell you all about comparable boutiques that'll cost you less. Even so, Mura Boutique is totally worth the mention thanks to the gorgeous versatility of their selection. Free People lovers will go gaga over their pastel ruffles and ruched tops, while those opting for a sleeker getup can shine in their cream-colored shifts and sweater dresses.
Our biggest complaint, though? No sales! So really, you'd only better head over to their website if you have some cash burning a hole in your pocket. Their popularity also means that a lot of their adorable items are frequently sold out, and sometimes won't restock for a couple of weeks. If you don't mind being patient and making an investment in your wardrobe, though, then perhaps you'll love what Mura Boutique has to offer.
Don't Cash Out Just Yet…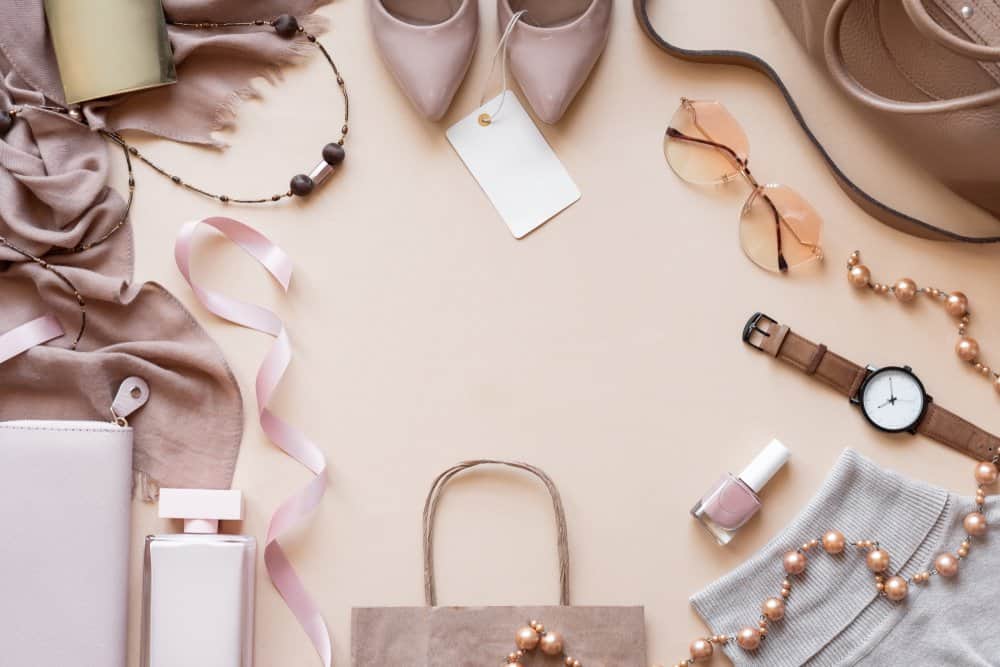 We love Francesca's, obvi, but what we don't love is feeling like we have to shell out for a cute new look every time we head there. That's why we've done the dirty work of looking for style-comparable and cost-effective choices for you, and we hope you've found a new boutique or two that you love. Whether you like to rock your rebel side or embrace that girl-next-door look, we're confident there's something for everyone to enjoy here. As always, thanks for reading and happy shopping!