Modcloth was every alt-fashion girl's obsession in the early 2000s. They made themselves known with their quirky prints and cute and unusual details, and in recent years they've been expanding. More vintage-inspired and vintage reproduction pieces have made their way into their lineup. This means longer hemlines, peter pan collars, and cap sleeves galore.
Modcloth hasn't abandoned the bold and quirky prints and graphic tee-shirts that started their brand. They've continued to expand to carry clothes for work, casual outings, and even bridal and evening wear. Several years ago, the brand launched their own house brand inspired by customer feedback, but they still carry a variety of other US and European brands.
The company was an early adopter of using models with a variety of body types to help shoppers be better able to envision what something will look like on them. They offer an inclusive range of sizes as well, though sometimes the size chart varies between the brands they offer.
We've compiled a list of 7 stores that have a similar vibe to Modcloth with a mix of fun and classic styles. It's full of vintage inspiration that won't make you look dated.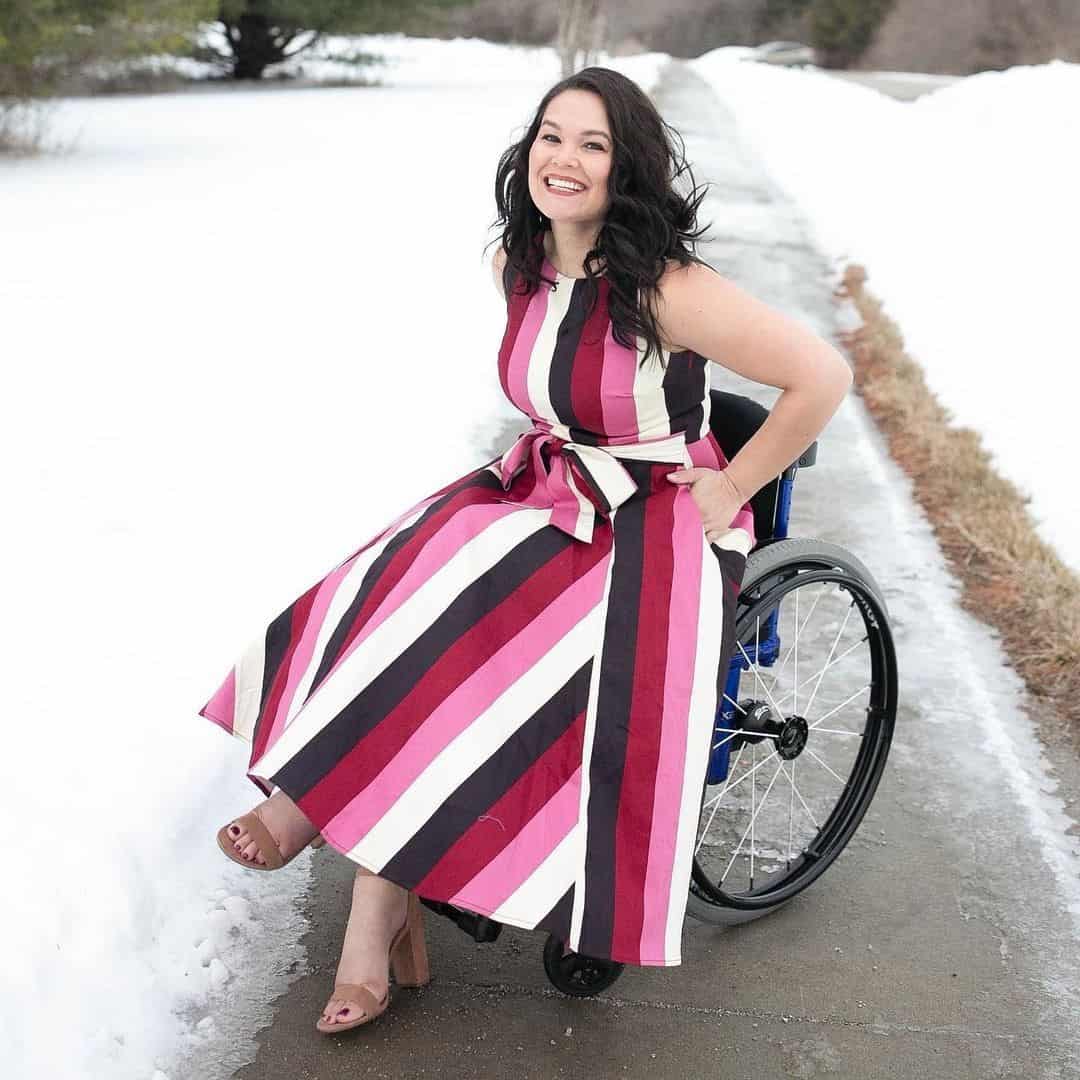 UK brand Collectif will look familiar to many Modcloth fans because the two brands have collaborated, and Modcloth frequently sells Collectif fashion on the site. For more of Collectif's mid-century flair, you can go direct to the source. The brand carries a full line of sweet accessories inspired by the 1940s through the 60s. Sweet feminine shoes with vintage flare are the perfect thing to complete your look.
Sweet flared dresses and provocative pencil dresses are a huge part of Collectif's lineup. These classic silhouettes are sure to make you look like a character from Mad Men. Besides their large collection of dresses, they also offer separates. Sweet retro cardigans can be used to finish off the perfect outfit, but their quirky vintage-inspired pullovers can be worn with one of Collectif's fun patterned skirts to create a unique outfit.
Prices and Sizes
Similar to Modcloth, Collectif sells most of its dresses in the $50 to $100 range. They also have regular sales that can see some pretty steep discounts on their line, just like Modcloth. Separates typically cost between $30 and $75.
Being a UK brand, Collectif uses a UK size chart. Nearly everything in their collection is available in a UK 6-22, or about a US 2-18.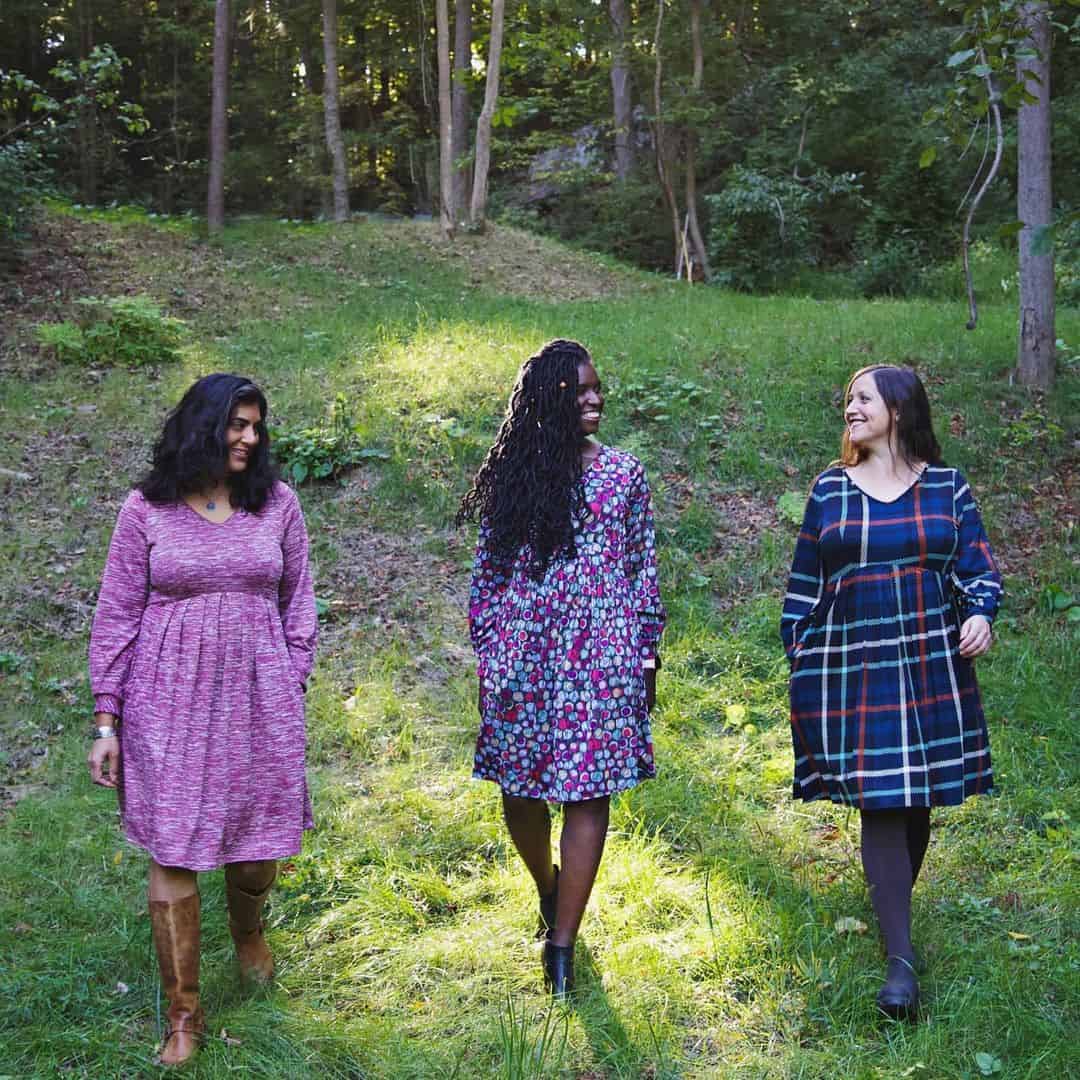 If you love Modcloth's wide selection of comfortable and easy dresses that are perfect for work and play, you'll be charmed by Karina Dresses. This store is solely dedicated to selling flattering dresses for a range of bodies and women of any age. And yes, just like Modcloth, many of their dresses have pockets.
Karina Dresses has a collection of dress cuts with subtle variations on sleeves, necklines, and silhouettes. Most of the dresses have a defined waist, though some have higher or lower waists depending on the style, and a slightly flared skirt. Most fall between just above knee-length and mid-calf length, making them appropriate for almost any setting.
The dresses come in a variety of fun colors and patterns across the different styles, so you can pick one as subtle or as bold as you like. The whole collection comes in stretch poly-fiber materials, so they move with you throughout your day and never need to be ironed, making them easy to throw in a suitcase when you're traveling.
Prices and Sizes
Karina Dresses has a small price range. Nearly every dress they sell costs between $100 and $120. That's a little pricey for polyester, but the brand does have a boutique feel, being a smaller woman-owned business. The occasional sale can drop prices to the $50 to $75 range on some items.
Like Modcloth, Karina Dresses has an inclusive range of sizes. All their dresses are available in xx-small to 4x-large, or about a US 0/2 to 26/28.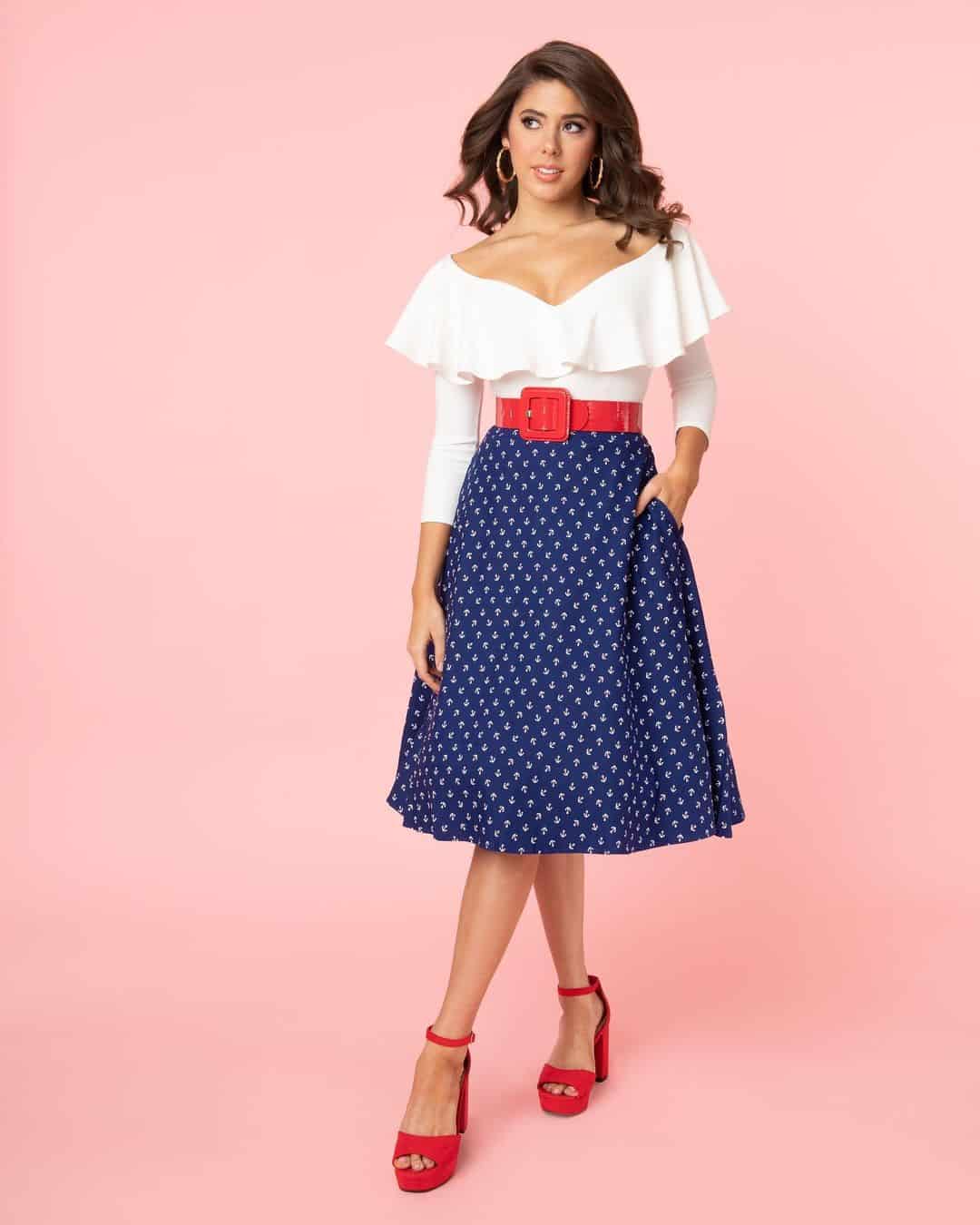 Unique Vintage is an ideal choice for fans of Modcloth because it combines feminine vintage styles with playful fun. Shirt dresses and high-waisted skirts create classic vintage silhouettes, but colorful patterns and quirky details add a touch of modern fun to their clothing. Wide-leg, high-waisted trousers make a great alternative to skirts and dresses while still keeping that old-fashioned aesthetic.
Similar to Modcloth, the brand offers a huge range of clothing, from lingerie to bridal and formalwear. Sweet vintage motifs, like their line of nautical-inspired designs and anchor prints, offer a modern take on mid-century styles.
You can shop by whichever decade of fashion you're inspired by, from the 1920s to the 70s. Unique Vintage is for people who like to look their best, how they define it, every day. There are very few loose and casual items, but that doesn't mean the clothing isn't comfortable. Soft stretchy knits and full flowy skirts from this brand feel as easy to wear as leggings and tee-shirts.
Prices and Sizes
Most of Unique Vintage's daywear dresses and separates fall between $50 and $100, much like ModCloth. Their more elegant formal and evening dresses are a bit more expensive, between $100 and $175 in most cases. They offer some bridal-wear in the $300-400 range as well. Their pricier items often feature more luxurious details live velvet, embroidery, and bits of glitz.
Unique Vintage offers their standard size items in US 0 to 16. They offer a plus-size range (listed separately) in 16 through 26 for a good portion, but not all, of their line.
Rosegal is an extensive online store for all things cute and fun. If you love Modcloth's quirkier, colorful casual pieces, you may enjoy Rosegal. Bold colors and prints with asymmetrical hems and strappy details take basic tunics and tees and turn them into distinct features in your wardrobe.
Most of their line is feminine without being dainty. The word "subtle" is not in their vocabulary. Instead of sweet, barely-there patterns, Rosegal offers eye-catching motifs. Even on solid-color separates in their collection, details like large buttons and curve-enhancing ruching make their styles unique. Some unexpected alt-fashion details like corset lacing, hoods, and faux-fur amp things up on certain items as well.
Comicbook fans will appreciate the officially licensed Spiderman line of casual wear they offer. Hoodies and loungewear will keep you comfy while expressing love for your favorite web-slinger. Rosegal offers some men's clothing as well, in their officially licensed items and other clothing.
Prices and Sizes
Rosegal is often seen as a sort of discount retailer, selling items from various brands at low prices through their extensive catalog. Some items will even show you the RRP (recommended retail price) next to the lower price they're selling it for. You can find a selection of blouses, leggings, and mini-dresses for under $20 on their site, though most items are under $50.
Sizing can vary greatly since Rosegal stocks many different brands from various countries. Certain Asian brands on the site will label dresses that are US size 10 as 2XL. Always read the size chart for each garment. Overall, you can find items in US sizes 2 through 24. Things over a size 14 will sometimes be labeled specifically as plus-size to help you narrow down your search.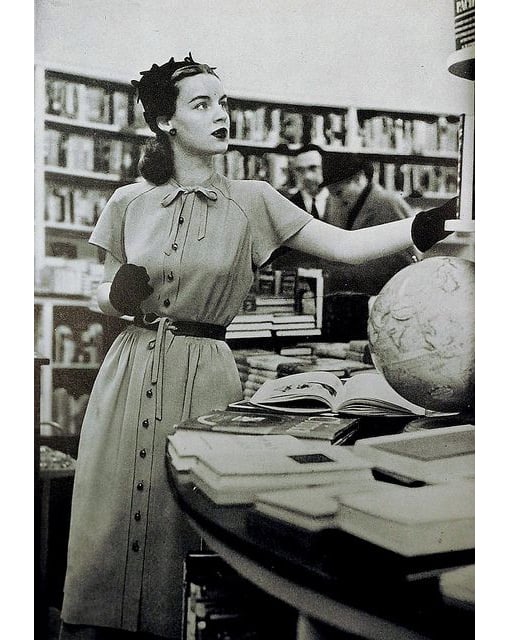 Hearts and Found is one of the smaller retailers on our list, running their business through Etsy. They have a proven track record of consistent and beautiful work, however. This shop is run out of Ho Chin Min City, Vietnam by vintage-lover Marjorie Mabelle. If you're looking for sweet, classic styles that aren't anonymously mass-produced, Hearts And Found is a great Modcloth alternative.
Delicately feminine and sophisticated styles, like ruffled pinafores, ruched bodices with full skirts, and pussy-bows offer timeless references to old Hollywood glamour and even subtle turn-of-the-century details. Solid colors, eyelet material, and vintage-inspired patterns in cotton and linen fabrics make these wonderfully airy for summer, and comfortable for layering in the winter.
All of the designs at Hearts and found are romantic without being too fussy. They are perfect for daily life but still express your distinct style. Besides the huge collection of dresses, full swing skirts, and sweet off-the-shoulder tops are also available.
Prices and Sizes
Hearts And Found have simple blouses and boleros for as low as $30. The dresses in their collection cost between $100 and $140 each, with most of them, cost $110. For a made-to-order dress from a small indie brand, this is an excellent value.
The brand's standard size chart goes from US x-small to 4x-large. However, since each item is made to order, you can send in your specific items to get a perfect fit if your proportions don't match the standard chart. You can also customize the length, fabric color, and pattern used so you can have a beautiful bespoke item unique to you.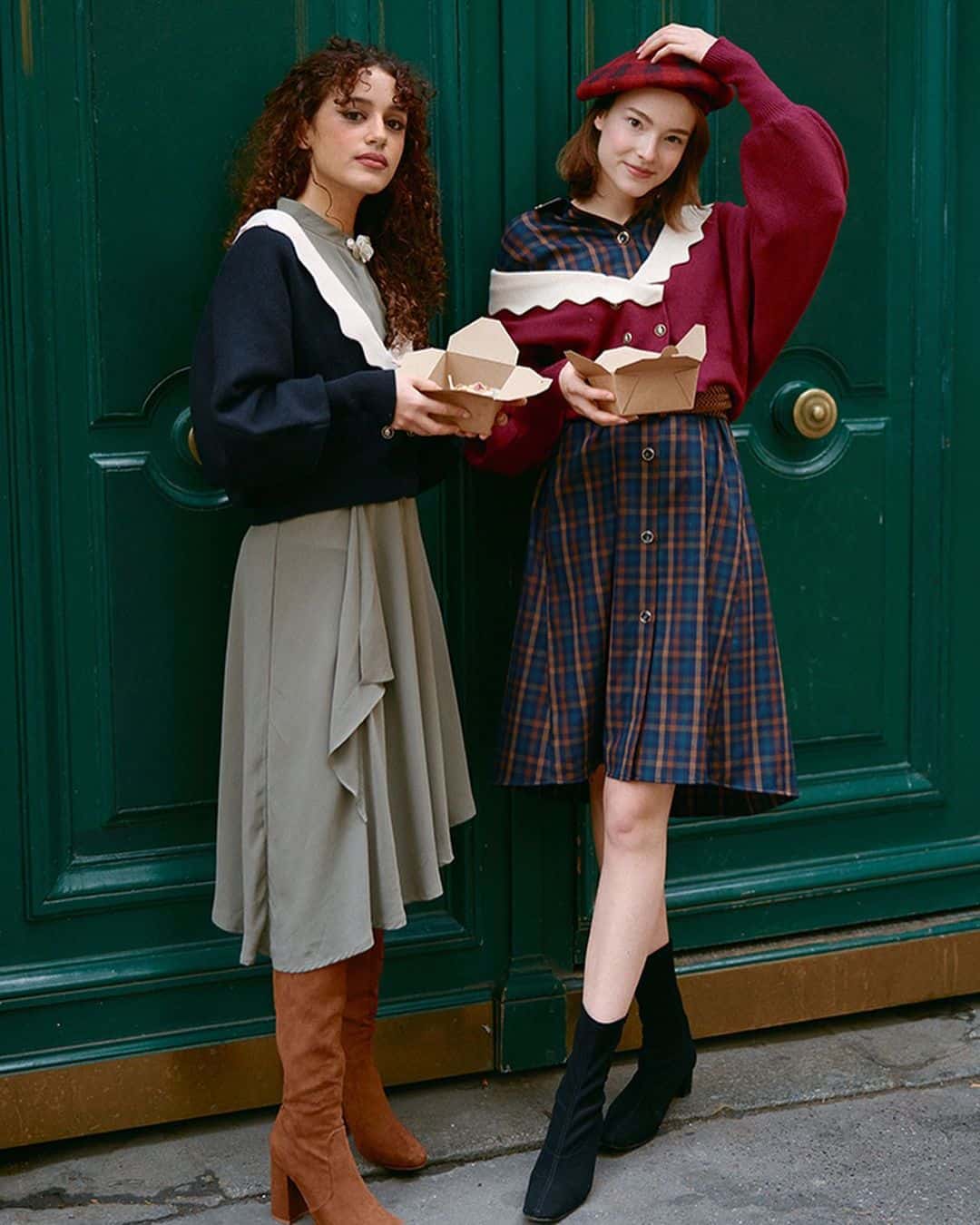 If you favor academic aesthetics and love to pick through Modcloth's playful vintage-inspired blazers and vests, you'll adore Miss Patina. When you look through the brand's style photos, it becomes clear that their items are made to create a vintage Parisian chic look. Style touches from more modern vintage eras such as the 80s are done in subtle and sophisticated ways.
Most of the line is found in deeper, saturated neutral tones, with the occasional whimsical pastel. Classic silhouettes and subtle details give their collection a timeless look. The best styles have been plucked from decades throughout the 20th century and combine to create fashion that's not dated, but not attached to fast-changing modern trends either.
Besides their variety of dresses, blouses and knitwear with sweet details and embroidered collars offer a touch of innocence without being childish. They also offer a selection of trousers for people who are tired of having only skirt options in their vintage wardrobe. High-waists, wide legs, and neutral plaid and stripe patterns decorate their trouser collection.
Prices and Sizes
Miss Patina only has UK operations at the moment, but they do ship worldwide. Their prices are offered in pounds, but it's easy enough to calculate the current currency exchange. Miss Patina is a little pricier than Modcloth on some items. Most of their clothing starts at around $80 for blouses and sweaters, going up to $200 for some more luxurious dresses.
The size range is fairly limited despite being a western brand. Most items are only available in a US 2-12. Some items, mainly knitwear, are only available in one free-size. Unfortunately, they don't offer the same size inclusivity as Modcloth.
If you prefer bolder vintage looks to the soft and feminine styles that are common, you may appreciate Atom Retro's mod and punk looks. Atom Retro is a retailer that carries multiple brands, some that Modcloth also carries. Collectif has a range of items on Atom Retro's site, and Modcloth favorite brand Emily and Fin also appears, along with other, mainly UK brands.
Bold, bright, geometric patterns and stripes that look like something out of the swinging 60s are easy to find on their site. The look leans more on rockabilly fashion than delicate styles. Besides dresses and daywear, Atom Retro offers playful loungewear and wonderfully colorful socks and tights. They have an extensive men's collection, too, with everything from classy tween blazer-vest sets to 70s bellbottom trousers.
Their shoe collection may be one of the boldest and most unique we've seen. Bright colors, sequins, and graphic art decorate their very modern heels and ankle booties. For heel-haters, silver-studded and pastel Doc Martens are a classic punk option. Retro suede trainers are an ideal match for the brand's colorful track pants for a casual weekend look.
Prices and Sizes
Most of Atomic Retro's dresses cost around $100 to $150. Even tracksuit bottoms and blouses will cost between $50 and $100, making this brand a little bit pricer than Modcloth.
Sizing varies since there are so many different brands on the site. In general, though, most of these UK brands offer the majority of their line in US sizes 6 to 16. A small number of items will be available in smaller or larger sizes, but that's quite limited.
Playful Vintage-Inspiration at Your Fingertips
Modcloth has a lot to offer in terms of quirky and unique items for work, play, and everything in between. For lovers of fun looks that are inspired by retro details, and fun patterns, there are plenty of options to help you choose items for your carefully curated wardrobe. Having a variety of choices helps you create your best wardrobe that's distinctly you.
We hope you'll find your next favorite store on our list!