An American mall feels incomplete without a Hot Topic. For teens and adults who find their taste veering away from top 40 music and normcore style, Hot Topic has offered an alternative since 1989. The store is noted for their fandom merch for punk and emo bands, as well as film and television.
Their collection of witty and irreverent tee shirts and accessories might be what they're best known for. But punk, grunge, and even lolita fashion get some notice from the brand. Many people experiment with different sub-culture for the first time at Hot Topic.
The stores also sell cosmetics, hair dye, and jewelry to help you complete your look and collectibles like Funko Pops help decorate your space. Whether you're more geek or more grunge, you can find something to suit your quirky tastes.
We've compiled a list of 6 other stores in the same spirit of Hot Topic where you can find more options for your very specific taste.
For Rock and Roll Lovers: Rockabillia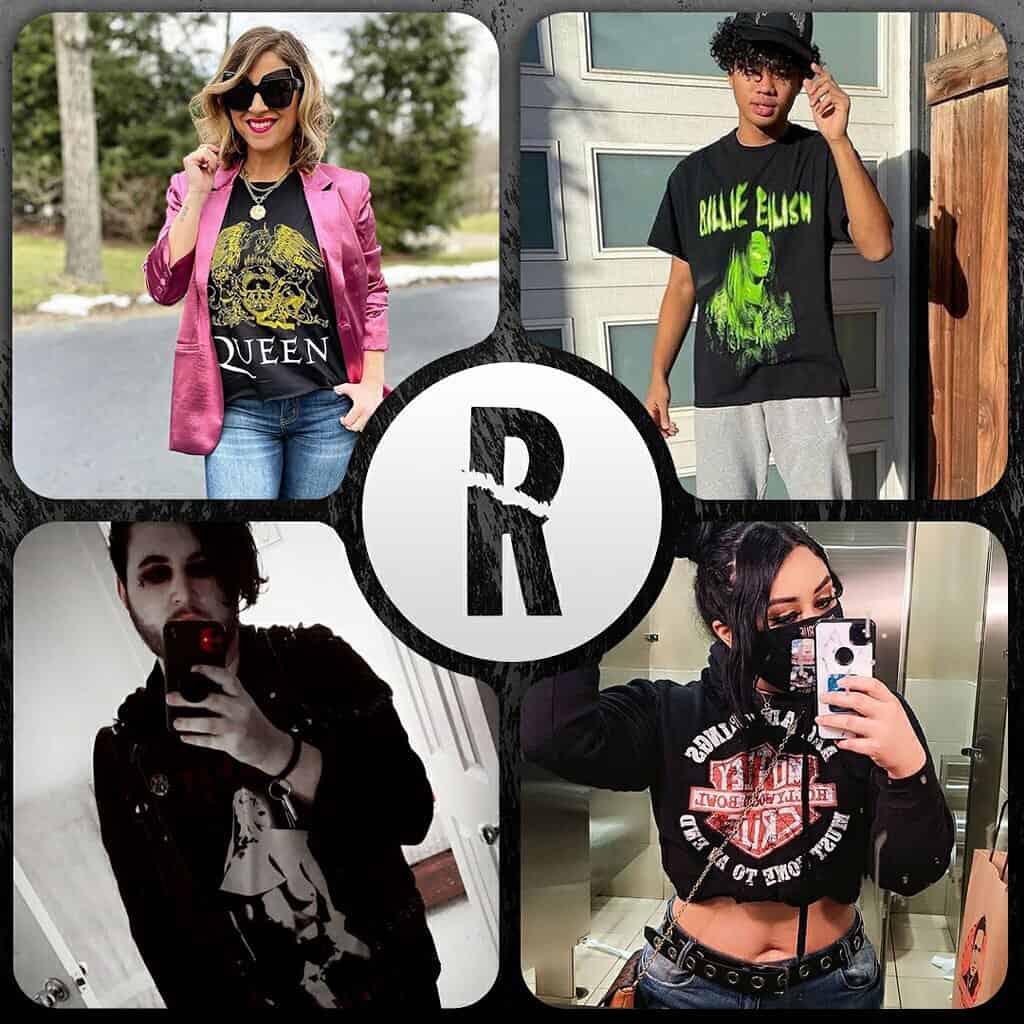 If you're all about the music but find your tastes skew more to the Deftones than Fall Out Boy, you'll love Rockabillia. Dozens of classic rock, punk, and grunge bands have merchandise on the site. While sketchy band merchandise is all over the internet, everything on Rockabillia is officially licensed and benefits the artists they celebrate.
The site has clothing for the whole family, so even your little ones are ready for the mosh pit or music festival. You can search by the type of item you're looking for or by your favorite band. Their men's and women's clothing lines are manly band tees, but hats, face masks, jackets, and even the occasional dress finds their way onto their site in sizes ranging from small to 4xl.
Like Hot Topic, Rockabillia carries more than just clothing. They have a range of accessories to customize your look, all with that rock vibe. Their home section will help you express your taste, whether you want an AC/DC blanket or a Dead Kennedys coffee mug. And don't forget to check out their collectibles, costumes, and games. Music lovers will rejoice at the incredible selection on Rockabillia.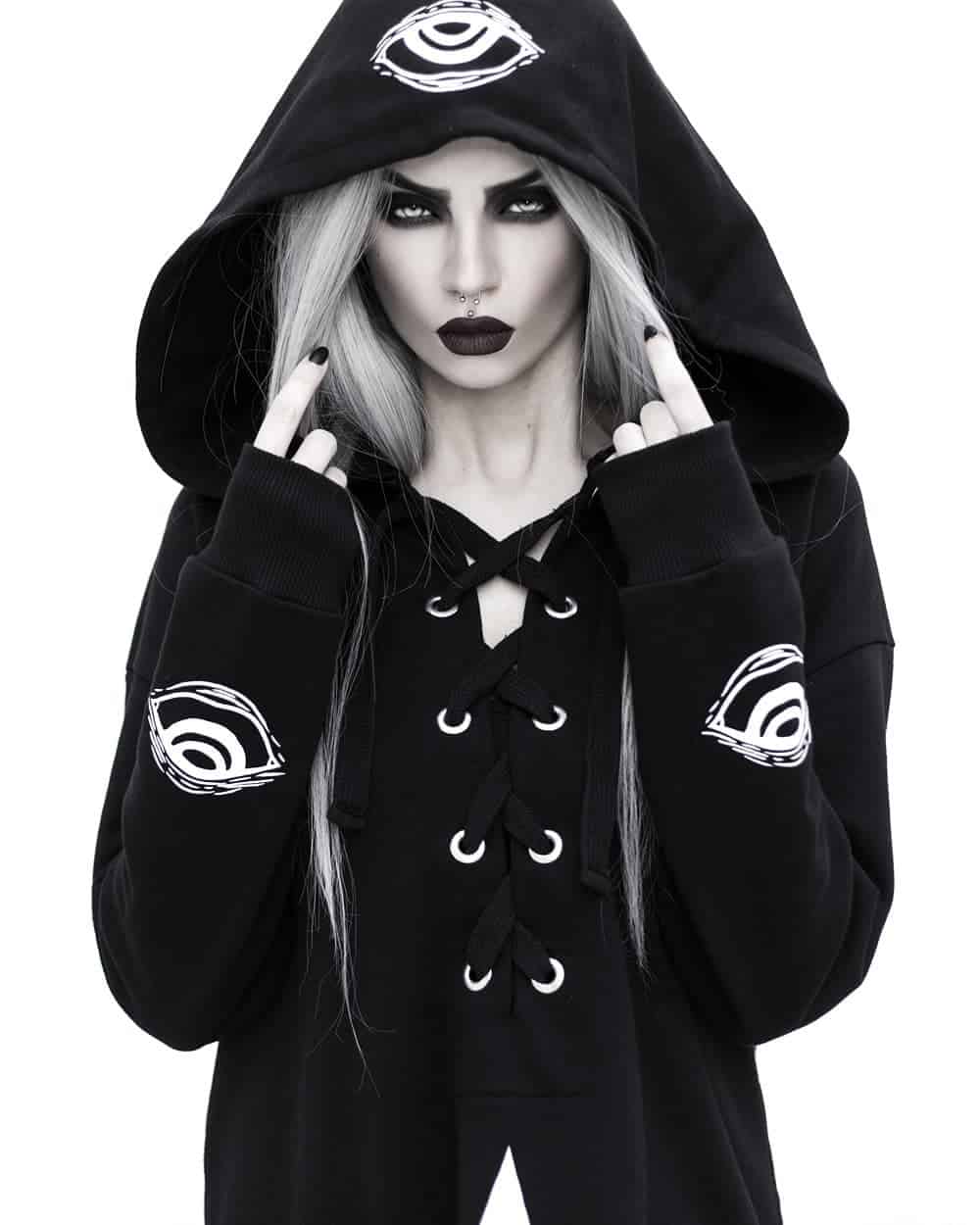 If your tastes veer toward the darker side of Hot Topic's offering, rather than geekery and fandom merch, you may enjoy the brand Rogue and Wolf. They focus on the dark and spooky side of alternative fashion with vampire, witch, and general occultist aesthetics. If black is the only color in your wardrobe and you've always related to the monster under the bed, their collection of accessories are just what you need.
While they do offer a limited apparel selection, with dramatic hoods, spooky designs, and lacing details, their main focus is on accessories. Matte black jewelry with sharp edges and unique symbols populate their site. Silver and semi-precious stones can also be found in pieces based on phases of the moon or with stylized armor designs. And if you're done gilding the lily, their thick-soled vegan moon boots will take you anywhere from a coven meeting to the post office.
Most of their offerings are slightly higher-end than you'll find at Hot Topic. It's more of an indie brand than a fast-fashion retailer like HT, so their prices tend to be a little higher as well. Rogue and Wolf isn't for teens experimenting with their look—it's for adults who are committed to the lifestyle and looking to invest in well-made items that will last for years.
For a Variety of Street-Friendly Styles: Blue Banana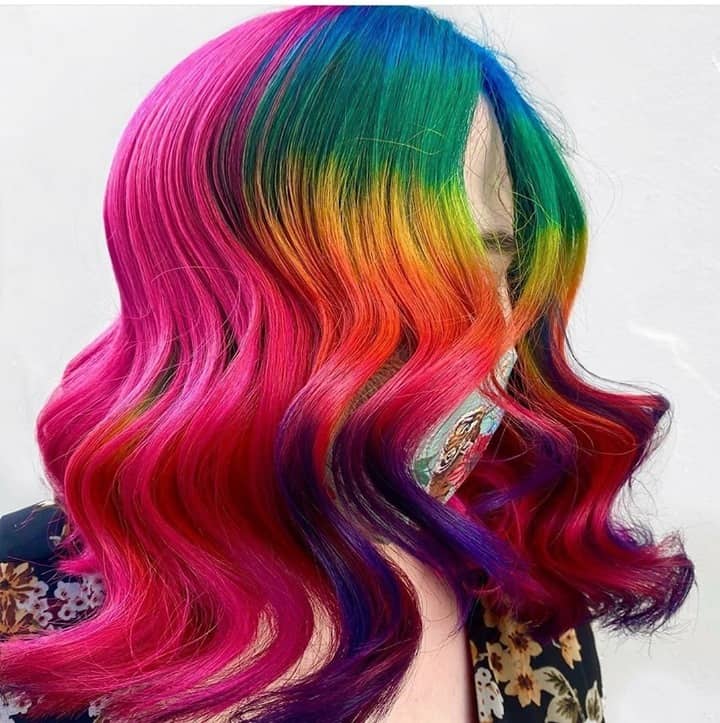 UK alternative brand Blue Banana has been around since 1997 and is one of the most similar options for fans of Hot Topic. The brand carries punk and rock styles while touching on anime, fandom, and gothic subcultures. Beyond men's and women's clothing, the store carries home items, accessories, piercing jewelry, and hair dyes.
They don't just carry one house brand but carry multiple brands, including officially licensed merchandise. If you need a fun (or somewhat creepy) costume that suits your personal style, Blue Banana sells costumes based on characters and spooky myths. HT doesn't always have their costumes year-round, but Blue Banana does. They even sell contact lenses to complete an eerie, other-worldly look.
If you're a fan of Doc Martens, for that classic punk look, they have a full collection of their boots, including vegan options and a fun array of colors. Their hair dye line is also extremely comprehensive, with something in nearly any shade or tone you can think of. If you just want to test out a new color or change it up temporarily for an event, their cosmetics collection features Hair Chalk, a temporary wash-out dye.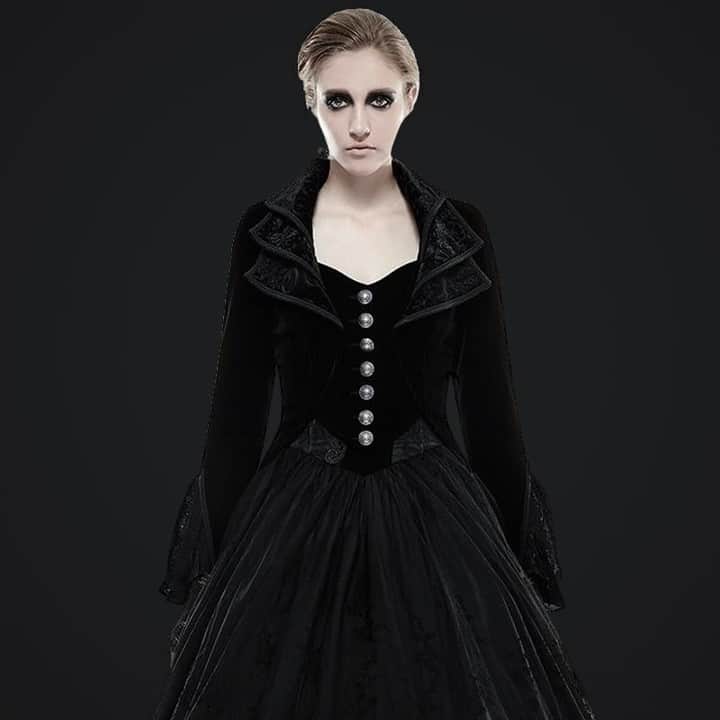 Dressing your best means finding pieces that express your personal style. Rebels Market carries a range of alternative style clothing to help you craft your individual look. This store has one of the widest variety of clothing types and styles we've found. While they're a general gothand punk retailer like Hot Topic, some items in their collection touch on more niche style aesthetics like steampunk, lolita, grunge, and even boho looks. You can even browse their site by style keyword to find your aesthetic.
While Rebels Market sells fun costumes and tee-shirts, they also sell high-quality wardrobe staples like pricier leather jackets and boots. Most of the women's clothing is available in sizes x-small to 2x-large, though it varies since they carry multiple brands. The men's clothing similarly comes in sizes small to 3x-large for most items.
While Rebels Market carries fewer fandom items than Hot Topic, they do have a healthy selection of jewelry, accessories, and home items. If you prefer to express your style in more subtle ways in your home decor, they sell things like small pumpkin skull wind chimes, or you can express yourself with something bolder like a dragon encrusted goblet. This store's definitely got range.
If You're Daring (And a Little Naughty): Spencer's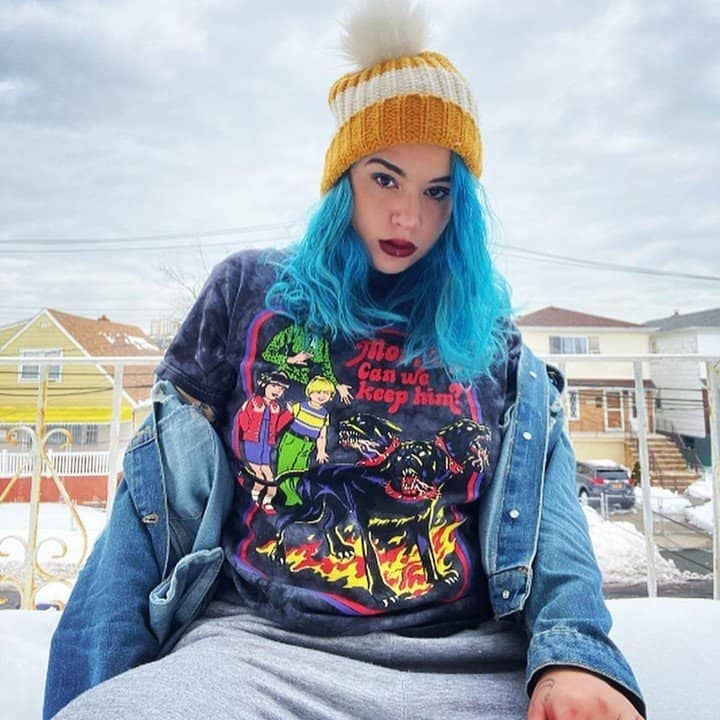 Spencer's is the shop that parents often tug their children away from on mall excursions, and with good reason. Spencer's always has a healthy selection of…uh, personal massagers, handcuffs that aren't used by law enforcement officers, and special lotions. Beyond these special items, though, Spencer's has a catalog of clothing and accessories that compare to Hot Topic.
Their fashion line has fandom items ranging from anime to horror films to The Golden Girls. Memes and humorous slogans combine with casual fashion in their tee-shirt collection, while quirky novelty lunch boxes and even boxer shorts make a bold statement. Their Alt Girl fashion line focuses on sexy styles like plaid mini-skirts and fishnet stockings.
Most of their women's clothing comes in sizes x-small to 2x-large, including their provocative lingerie line. Their men's and unisex clothing has less variety but comes in sizes small to 2x-large.
If you're looking for unique and funny gifts, Spencer's has you covered. Who doesn't need a Flaming Hot Cheetos-themed blanket? Like Hot Topic, they also carry jewelry, particularly for various types of body piercings. It just goes to show that Spencer's has more to it than just its rowdy reputation.
For Cute, But Edgy Looks: Killstar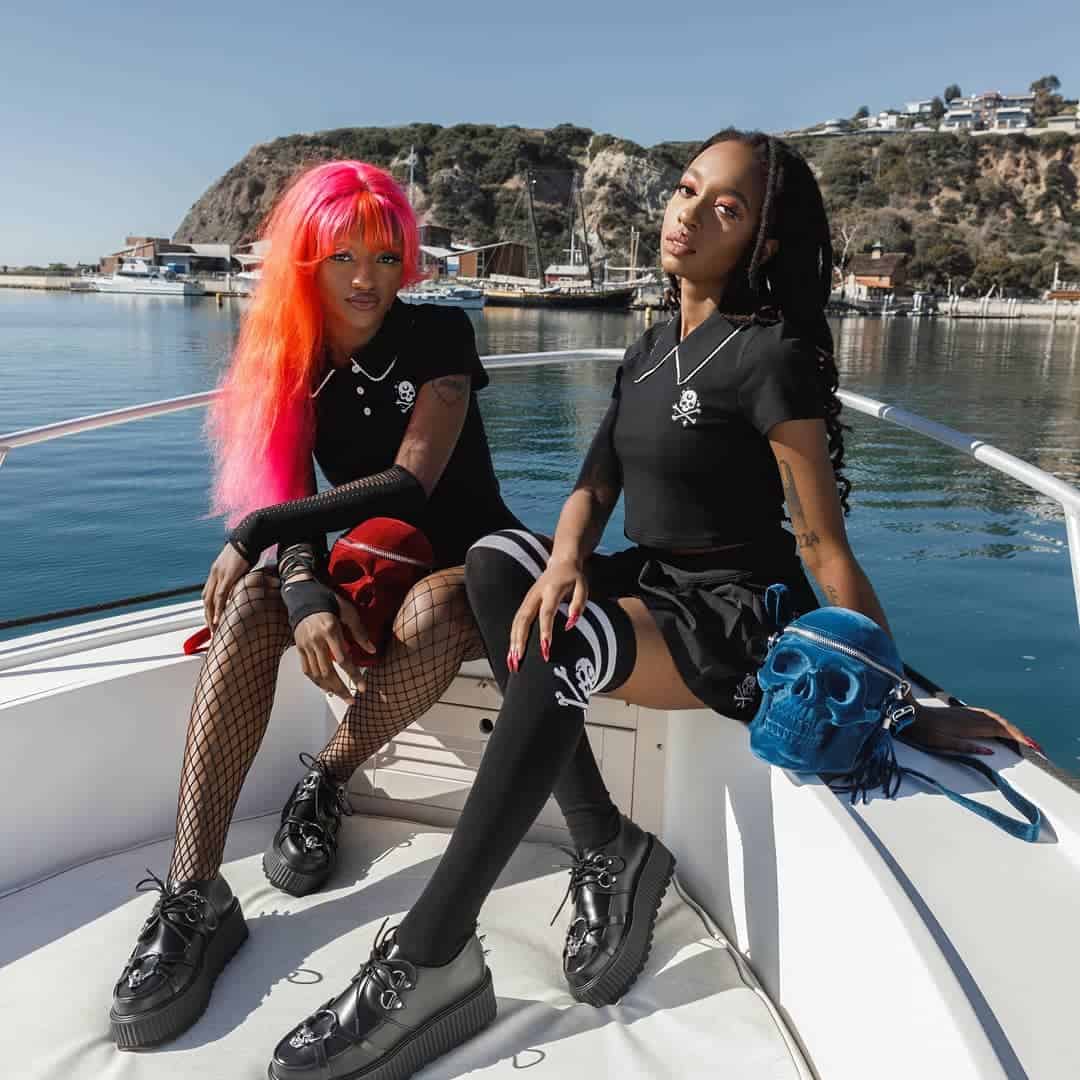 If you're looking to restock your whole wardrobe, from shoes to bags and from cute dresses to creepy-cute hoodies, Killstar has all you need. Both their men's and women's lines have classic gothic touches like chunky strips, skull motifs, shreds, and metal details.
The site features a number of lookbooks with different themes to help give you styling inspiration. They don't have as many licensed products as Hot Topic, but a few spooky properties like American Horror Story are featured.
Their women's line comes in standard and plus sizes, so it can accommodate almost everyone. Sexy lingerie, as well as oversized sweaters and everything in between, populate their ladies' collection. Their men's collection isn't quite as extensive but offers loungewear as well as outerwear options in sizes x-small through xx-large. Killstar has nearly any accessory you might need to finish your cool, edgy outfit. They also have a full lifestyle section selling home items, crystals, and even things for your pets.
If you're going to be a repeat shopper, you can sign up for Killstar's VIP program to earn points on your purchases and get special discounts. The Killstar brand is also dedicated to diversity and supports a number of charitable organizations that support animal welfare and social equality, so you can feel like you're making a difference by supporting a brand that upholds your values.
Live Your Best (Alt) Life
While Hot Topic is a great jumping-off point, there's a whole world of alternative fashion out there. Whatever you love about HT, you can find more options in the shops on our list. Whether it's music-themed apparel, quirky graphic tees, or higher-end sub-culture fashion, there are plenty of fabulous shops that will help you find exactly what you're looking for to best express your true self.
Fashion is all about what you make it, so you may as well make it your own with unique items from these brands.