Mango is one of those unusual stores that curates exceedingly elegant, professional clothes that still look youthful. It's our go-to when we want to come up with a sophisticated outfit on a budget.
The company is headquartered just outside Barcelona, and its branding is steeped in Mediterranean culture. That youthful elegance certainly feels European to us!
Mango is usually called a fast-fashion brand by most fashion bloggers, but the product quality consistently surpasses that of its competitors. Mango consistently excels when it comes to business casual wear like blouses, dresses, trousers, and blazers. However, the selection goes far beyond that, with a range of eco-friendly denim, comfy loungewear, activewear, and all kinds of shoes and accessories.
With all of this in mind, what other stores compare to Mango? There are many other choices out there for high-quality but affordable fashion with a slightly more professional vibe, so we're excited to share our favorites with you.
1. For Online Shoppers: ASOS
If you want a store where you can shop for both your weekend and weekday clothes, ASOS might do the trick. Normally we think of ASOS as the place to go for affordable but decently-made party dresses and street clothes with a British flare, but this massive online marketplace also has a respectable wide-ranging selection of options for the office.
The best part is that ASOS makes it easy to shop for the right setting, with a classy workwear edit and a modest edit. The selection is large and the individual items are very affordable, with a ton of options for petite, plus, tall, and maternity sizes.
2. For Professional Fashion: Ann Taylor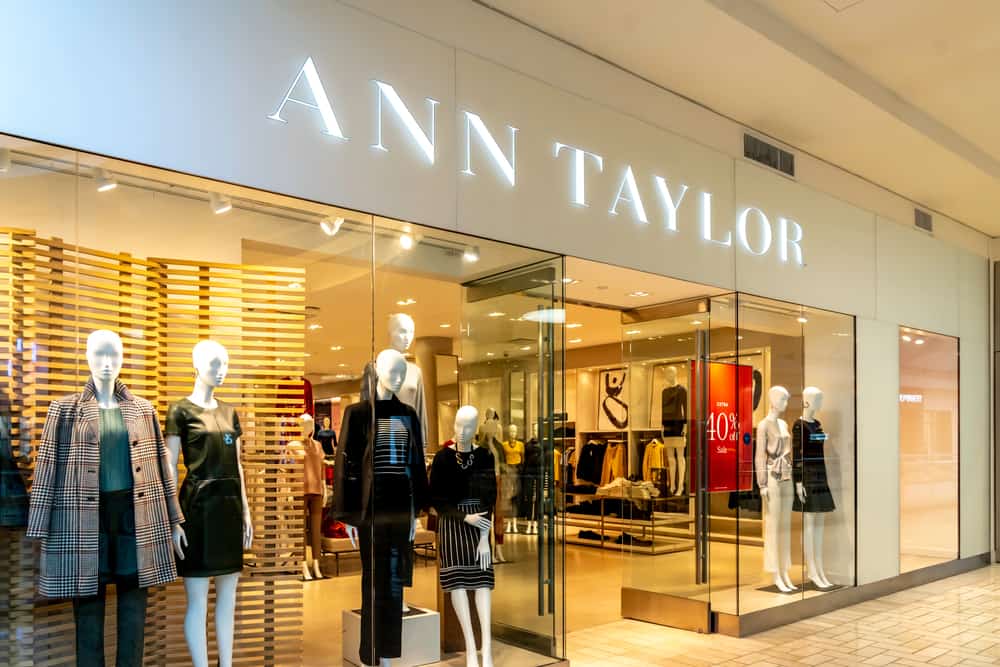 Ann Taylor is an American brand geared towards an audience of professional women. Compared to Mango, the Ann Taylor approach is more targeted, so there are fewer items for a young crowd or for weekend wear, but the business casual selection is exquisite.
When it comes to price Ann Taylor is mostly on-par with Mango, especially when it comes to their endless selection of blouses and slacks. The blazers and women's suits are a little more expensive, costing between $150 to $200, but they're also thick and well-tailored.
While the Ann Taylor style is generally very classic and traditional, the label sometimes releases unique gems, like brick-red faux leather pants or hoodie ponchos.
3. For Outfit Inspiration: Express
Express is another American brand with a lot of similarities to Mango. Much like Mango, it also has a wide appeal with a range of clothes to suit women from all walks of life, but with the same special focus on more sophisticated designs.
The selection of styles at Express is large, and the online shopping experience is especially pleasant thanks to their organized e-commerce platform. Sorting and narrowing down their selection is incredibly easy, with genuinely helpful categories and subcategories based on style, silhouette, and fit.
You can also shop by occasion, like Date Night or Work, which presents you not just with individual items but with actual complete outfit suggestions. If you struggle to come up with cohesive outfits, you will find this feature especially helpful. The price vs. quality breakdown at Express is pretty much identical to Mango, with the same reasonable prices and above-average fast fashion quality.
4. For Budget Spanish Style: Zara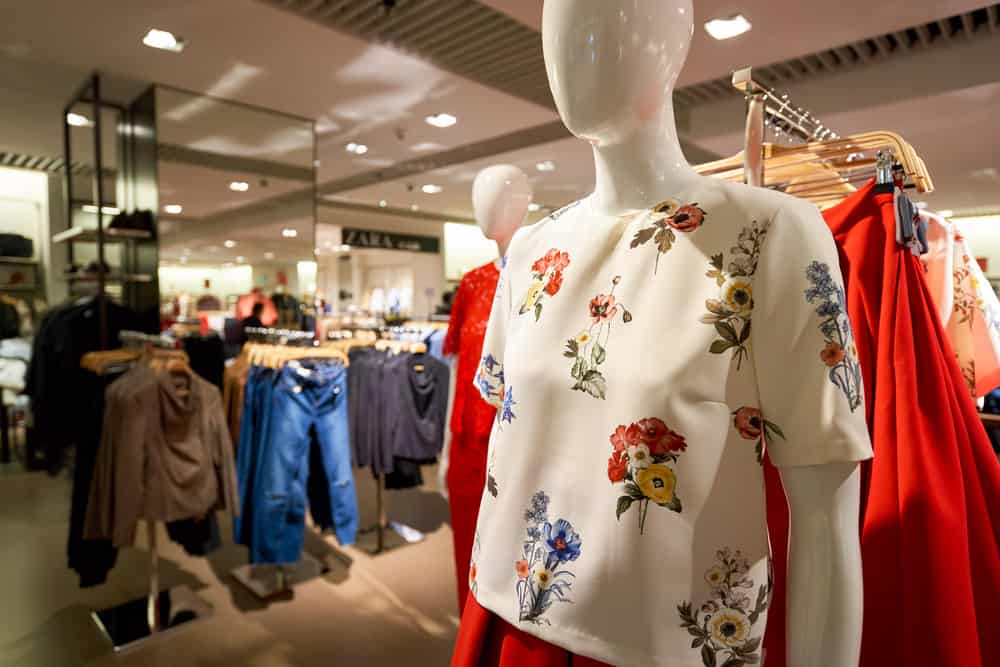 Like Mango, Zara is an affordable and trendy clothing store that originates in Spain. It's part of Inditex, which is the largest fast-fashion retailer in the world, so they have a diverse selection of clothes. It's hard to pigeonhole Zara into just one aesthetic since their constant stream of new releases intentionally spans a wide range of styles.
Their selection of women's clothes is massive and ever-changing, so if you love the kind of clothes you find at Mango, you'll also be able to find similar items at Zara for a slightly lower price.
However, you also run the risk of finding lower quality products. In general, we recommend popping into Zara to see what you can find. Their online store isn't easy to browse, and because of the unevenness in quality, it's better to judge the items in real life.
5. For Menswear-Inspired Style: Massimo Dutti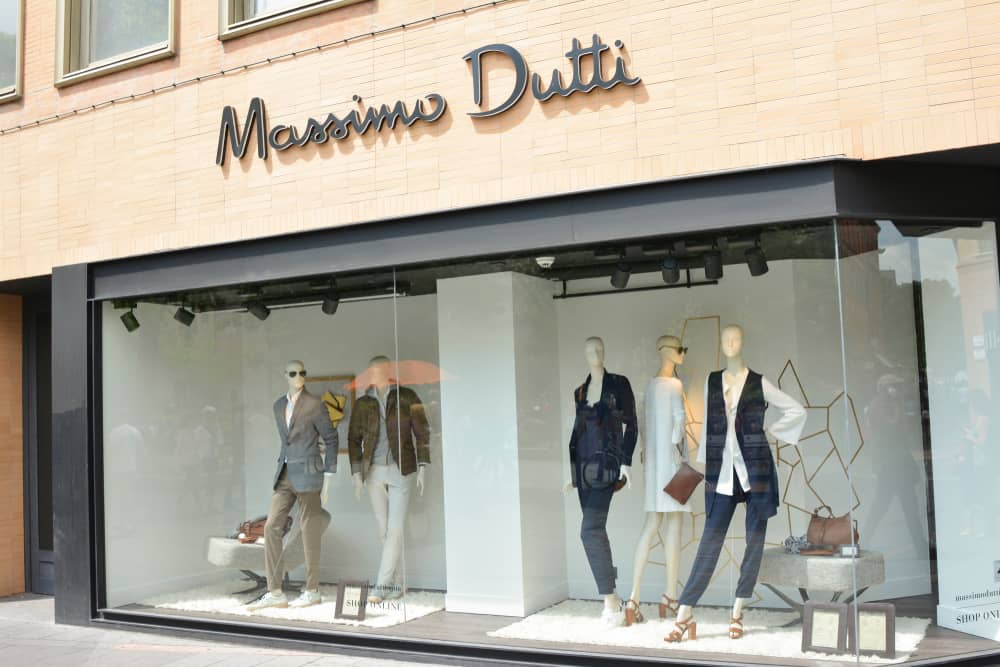 Massimo Dutti belongs to the same family as Zara, so consider it the more high-end sibling. This brand originally launched exclusively with menswear, but it eventually expanded to contain a sophisticated and fashionable line of womenswear that we think will appeal to fans of Mango.
Massimo Dutti clothes look elegant and upscale, with a lot of menswear-inspired tailoring for their office wear that gives the wearer a very powerful look. Beyond business-casual options, you can also find a large range of sweaters, elegant wool coats, and even activewear and denim.
The level of quality at Massimo Dutti easily surpasses Zara and even edges out Mango, with most items made in Europe out of natural fabrics. The prices are a little higher, but if you have a look at the sales section you can end up with some really nice finds.
6. For Creative Business Casual: & Other Stories
& Other Stories is part of the H&M group, and out of all of the massive retailer's subsidiaries, it has the most similar vibe to Mango. You can find some Mango-esque clothes at H&M as well, but you'll have better luck with the curated selection at & Other Stories.
& Other Stories is focused on unique but wearable designs, with an artistic feel that never veers into eccentricity. There are a lot of options that can suit a professional environment, especially if you work in a creative field.
Part of & Other Stories' magic is that its designs come from ateliers in Stockholm, LA, and Paris, so the store manages to capture the unique spirit of each city. If you like the price-to-quality balance at Mango but find yourself wishing for a more artistic, contemporary feel, this is the store to visit.
7. For Preppy Style: J. Crew
If your style is firmly preppy, then you might like J. Crew more than Mango. This American brand is known for designs made to appeal to an Ivy League crowd (or at least, Ivy League-aspiring). In other words, the designs are more classically stylish than they are trendy, with a few casual and sporty touches that don't feel like streetwear.
This brand has a ton of options that are suitable for professional environments, including a blazer bar, lots of cashmere, and well-tailored dresses. The garments themselves are simple, but they're made of high-quality fabrics with expert tailoring, which lends them a more sophisticated air.
The prices at J. Crew are just a little higher than at Mango, but regular sales and steep clearance discounts make J. Crew the more affordable retailer at times.
8. For Colorful Ethical Fashion: tonlé
There's a lot to love about tonlé. This clothing store is all about sustainability, inclusivity, and ethical labor practices, but unlike many brands with a similar ethos, their prices aren't outrageous. While you won't find tailored blazers here, you'll discover printed blouses, draped cardigans, and fashionable flared pants.
If you like Mango but want to avoid fast-fashion, this is our top alternative. The designs at tonlé are incredibly fun and colorful, but they're also elegant enough to fit into the workplace. It's an especially good choice if your professional environment allows for some eccentricity, like if you're a school teacher or if you work in a creative field.
9. For Feminine Style: Anthropologie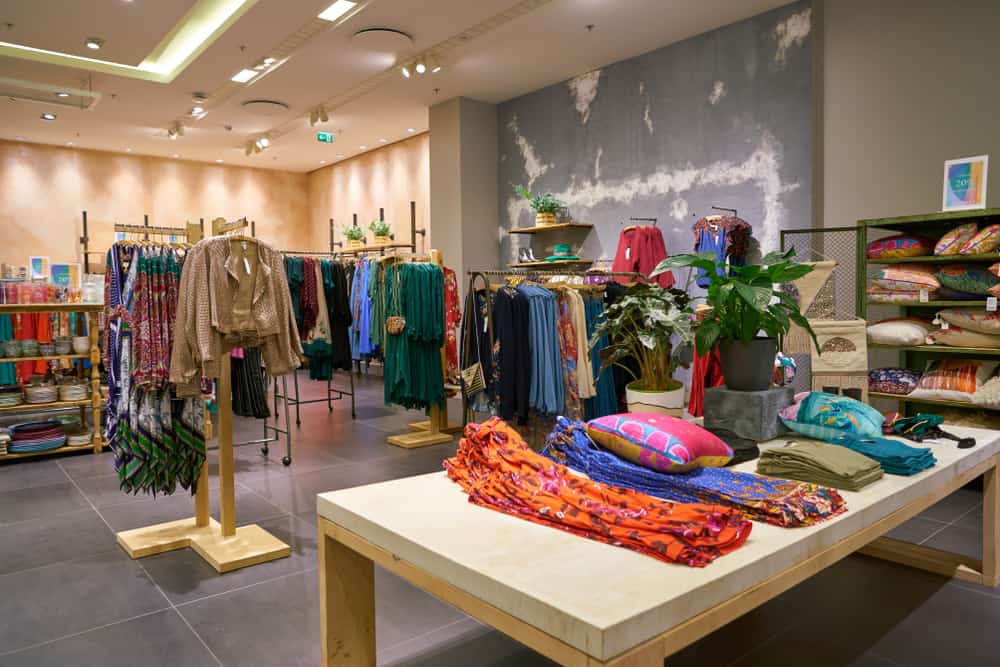 If you find yourself wishing that your wardrobe was a little more frilly, but without looking immature, Anthropologie deserves your attention. This store carries not just clothes, but also fashion accessories, shoes, and homeware.
The style is breezy and feminine, with a lot of floral prints, ruffles, and puff sleeves. The cuts themselves, however, are incredibly contemporary and flattering, and they're conservative enough to suit any workplace.
This gorgeous retailer is part of the Urban Outfitters family of stores, which means that its clothes are stylish and well-made yet reasonably priced. The price point is just a little higher than Mango, but it's justified by an equivalent increase in quality.
Stay Stylish
Mango proves that looking well put-together and elegant doesn't have to be expensive, but so do these other, similar stores. Whether you want a budget-friendly one-stop-shop like Zara or Asos for all of your work and weekend fashions or you're looking for just a few well-constructed and stylish piece for the office from a store like Massimo Dutti or Ann Taylor, we're happy to expand your fashion knowledge and help you grow your closet.